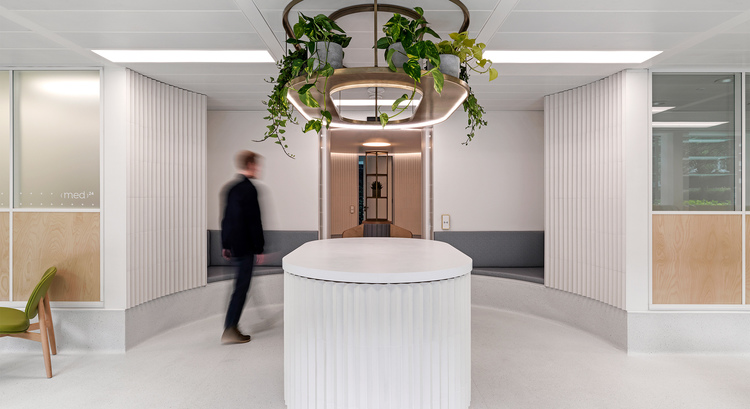 Case studies
(med)24
A new concept healthcare clinic inspired by luxury spas
Project: (med)24

Design: Threefold Architects

Location: Paddington, London
State-of-the-art private medical practice featuring modern architectural, fluted design
Situated on Eastbourne Terrace, a stone's throw from Paddington Station sits (med)24. A new concept healthcare provider, this private general practice clinic is state-of-the-art. We spoke with Matt, director of Threefold Architects, about his work on the project and his experience using Domus tiles.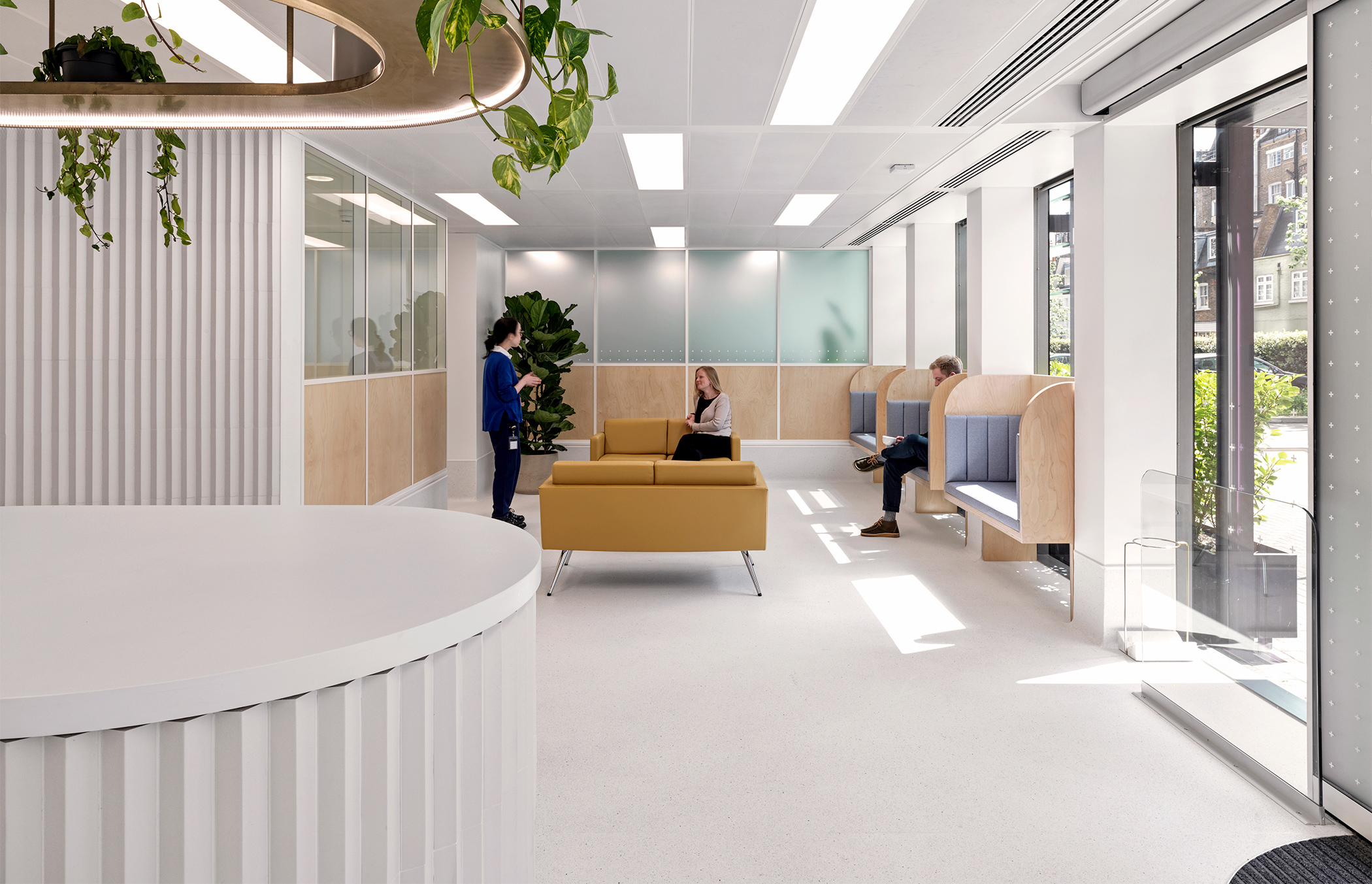 "Med24 have a simple yet refined purpose, to provide medical care which offers a more holistic, flexible approach to your day to day health and wellbeing needs", says Matt. "The brief for this project was, first and foremost, to create an environment conducive to good health, thus making the clinical experience an enjoyable, calm and overwhelmingly positive encounter".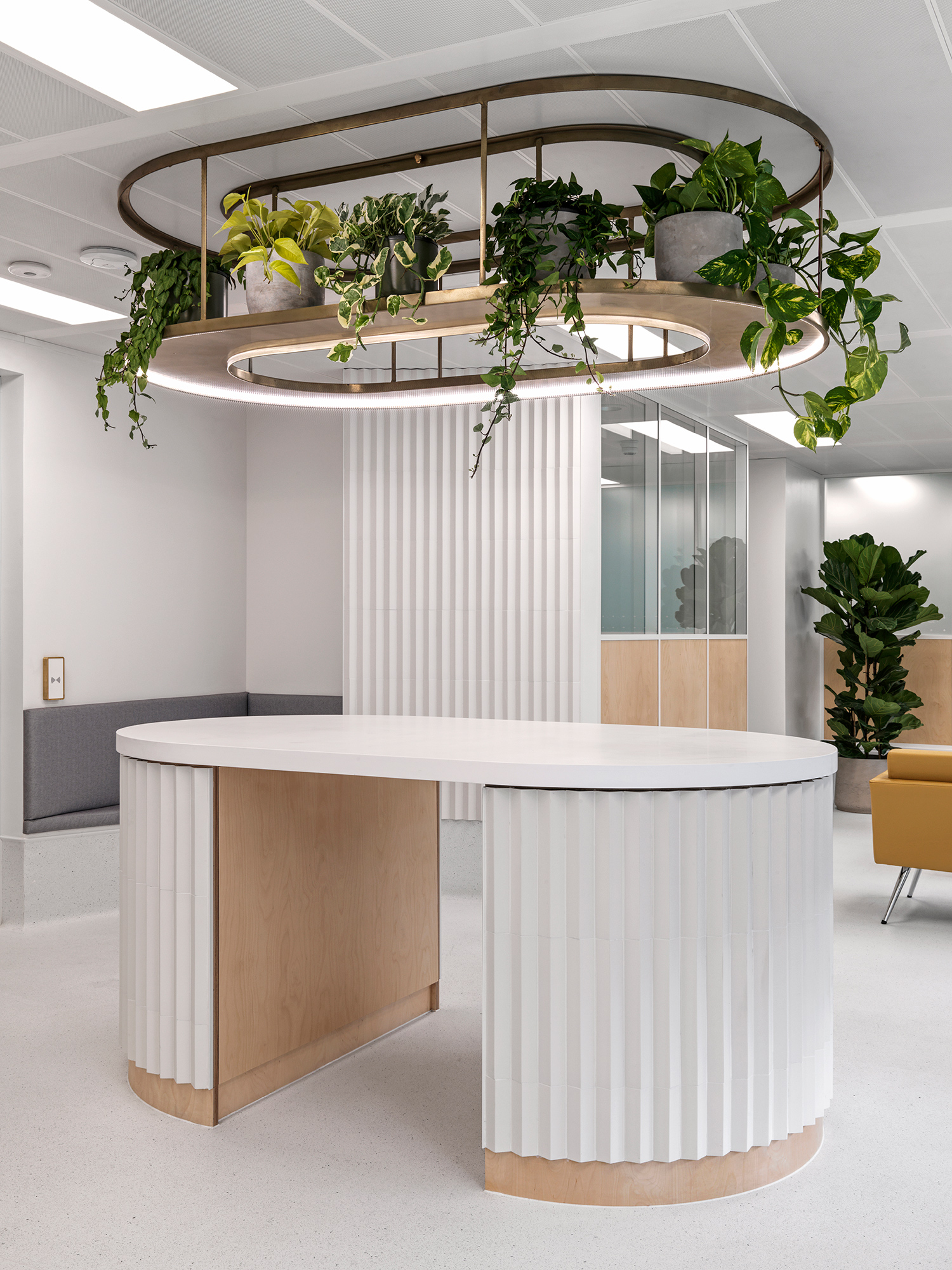 The 7500sqft space was entirely refurbished and fully fitted out, including a new dedicated building entrance and canopy formed in the existing façade. The Threefold team chose to use the versatile porcelain design range, Rombini (designed by Ronan & Erwan Bouroullec for Mutina), as a focus in the space. Rombini is available in a range of decors; on this project, the team chose to use the textured triangle mosaic.
"We wanted a light coloured material, with a 3-dimensional fluted form which would reflect the light softly, and enhance the surface of the curved walls and furniture on which it would be used", Matt tells us.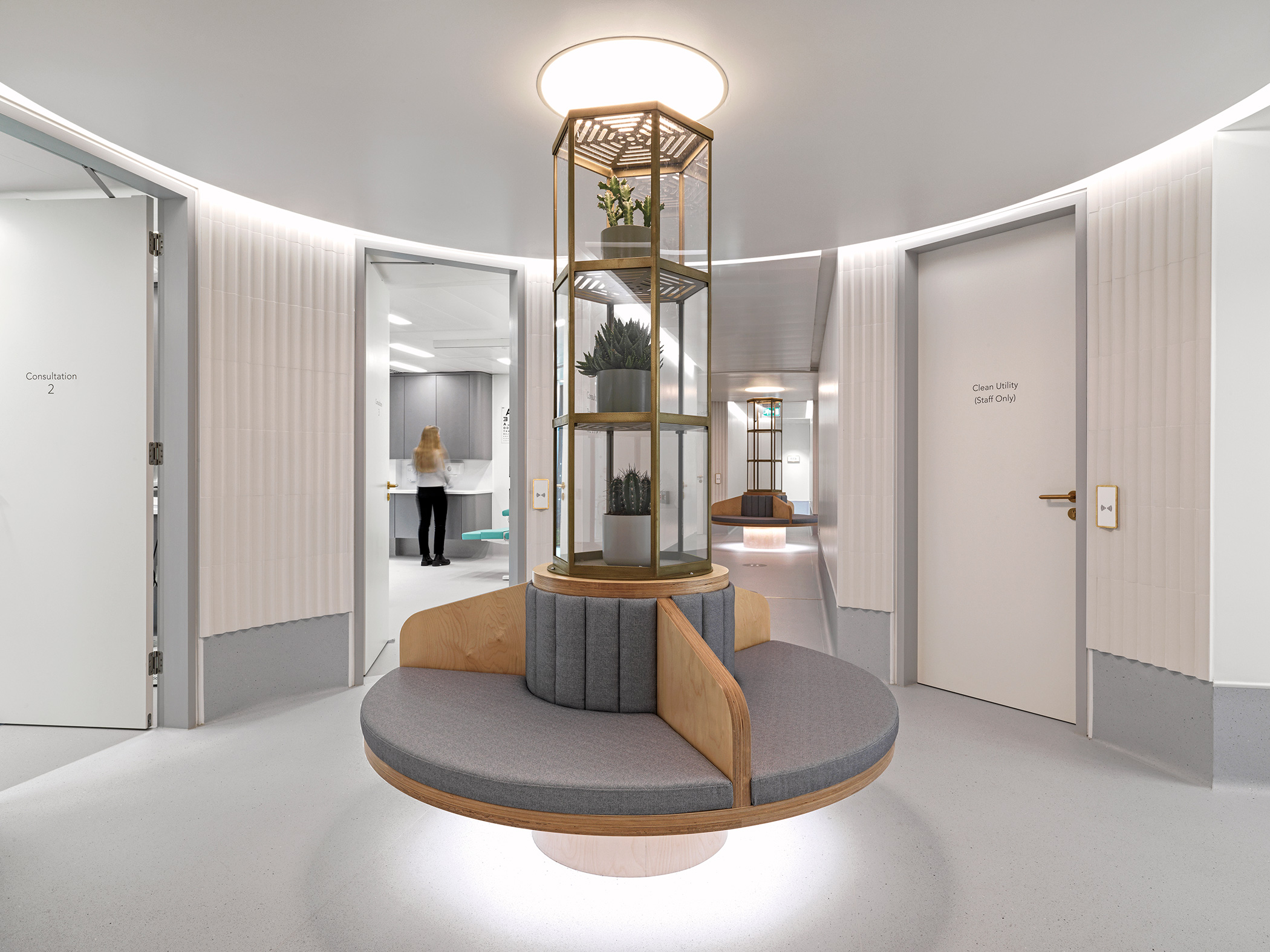 Designing with patient experience and wellness in mind
Since this is first and foremost a wellness-focused space, the team at Threefold Architects aimed to ensure this was reflected in their design. "There is a wealth of evidence-based research which supports the positive impact of a well-designed environment on patient outcomes, from which our design was drawn," says Matt. This is certainly true, and can be further explored within the summary of Domus's recent webinar, 'Designing for Health and Wellbeing'.
When asked about his experience working with Domus products and our team, Matt shared that "the technical team were helpful in providing samples and recommending installers that were confident with the curved walls" and "there is a wide range of products at Domus available to suit every project".
Porcelain Design: Rombini
Rombini is an innovative range that uses squares, triangles and diamonds to help create unique and vast applications. Comprised of mosaics and 3D elements including double-charged porcelain stoneware and glazed ceramic.
For further information or technical advice please contact us