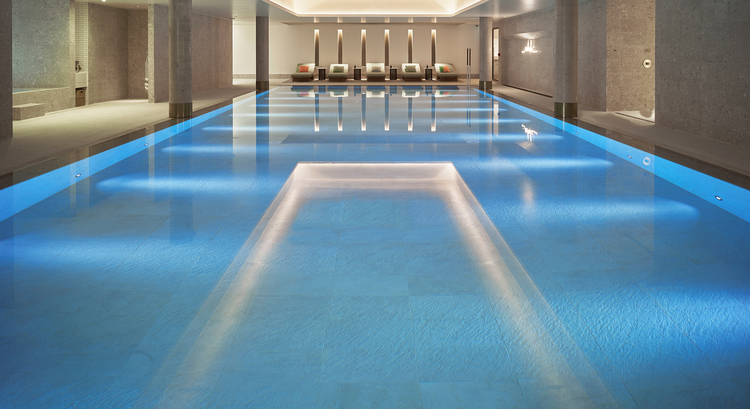 Discover
Swimming Pool Solutions
Swimming pools have evolved. They are more than just functional municipal venues, they are now carefully curated lifestyle experiences.
The hotel, hospitality, leisure, health and wellness industries have transformed the market, demanding engaging and sophisticated spaces.
Likewise, for the private home or the modern residential apartment with shared leisure facilities, contemporary pool design has advanced significantly utilising superior quality materials and creative specifications.
Domus has over 50 years of experience with swimming pool design providing products for all areas of the project, particularly for the wet areas, spas and wellness areas, changing rooms and showers.
Domus can provide CAD drawings and M40 NBS specifications plus technical advice regarding screeds, pool tank renders and waterproofing with our specialist partner, Mapei.
Porcelain is the principle material specified and includes tiles for the pool deck and surrounds, edges, drainage gullies and gratings, steps and pool-tank.

Porcelain tiles are a high performance, technically superior product, available in slip resistance finishes suitable for wet areas and bare feet. It is highly fit for purpose, non-porous and impervious to water. Stain and chemical resistant, and easy to clean, this material requires no sealing or maintenance.
Porcelain ensures high standards of hygiene are met and with the inclusion of large format lightweight slabs, fewer grout joints are created.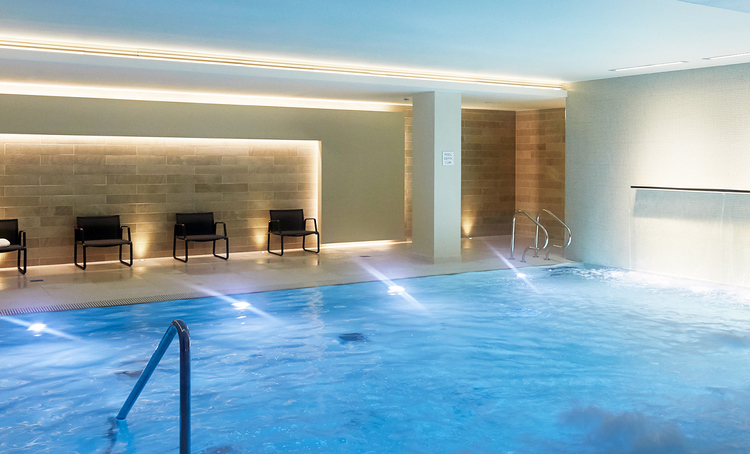 Project: Apex Hotel, Bath. Architect: Ian Springford Associates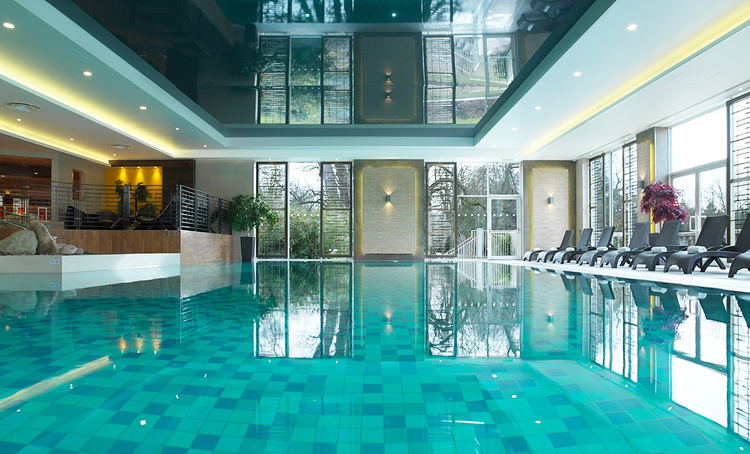 Project: Sopwell House, Hertfordshire. Architect: AB Hotels Ltd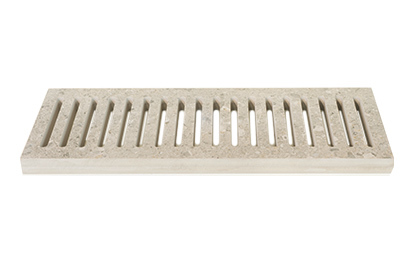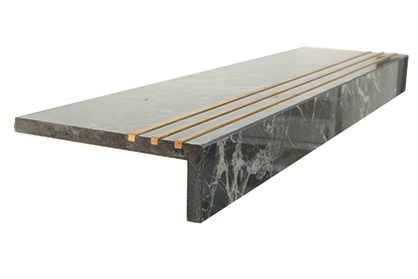 Technical Expertise
There is an extensive choice of Domus porcelain ranges available in a wide selection of designs, styles, colours and modular sizes suitable for pool projects.
Edge pieces are fabricated, with bespoke nosing, special edge profiles such as mitred + bonded returns, semi and full bullnose and box design
Step treads can be produced with anti-slip inlays made with stainless steel, brass or k-grip in contrasting colours to meet H&S and DDA regulations.
Special water-jet cut drainage gullies, channel covers and finger grip products are also produced to the clients' specifications.
All our special pieces are fabricated from the same porcelain tiles used on the pool surround and in the tank to provide a seamless finish.
Private Health & Leisure Projects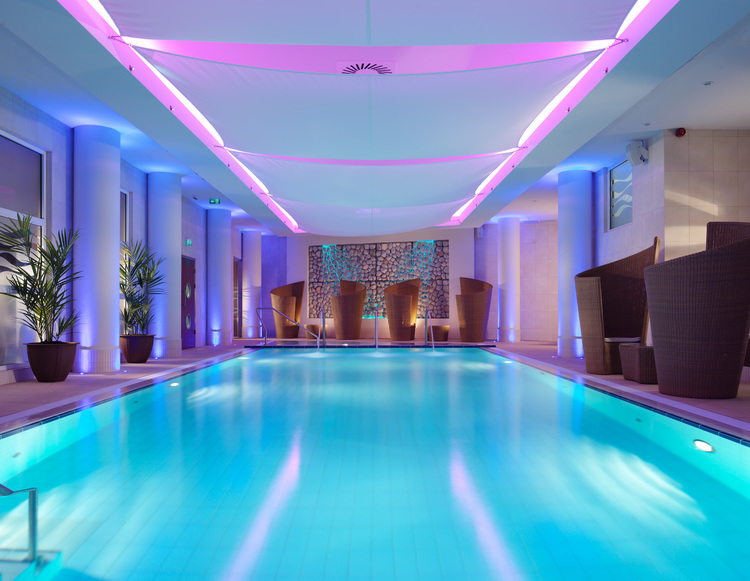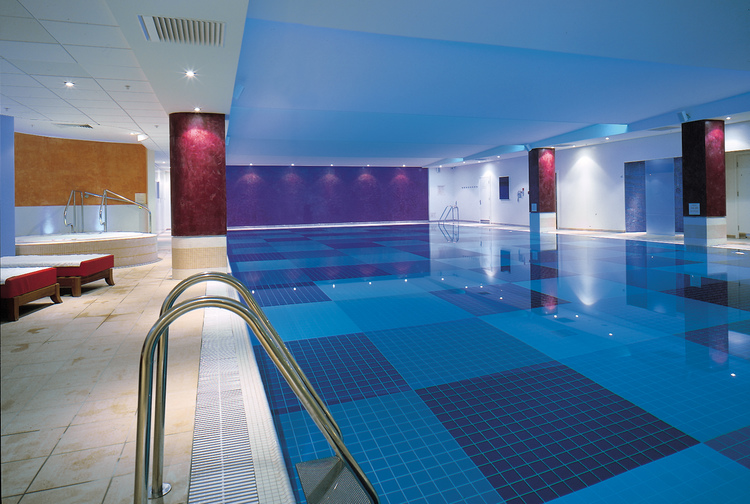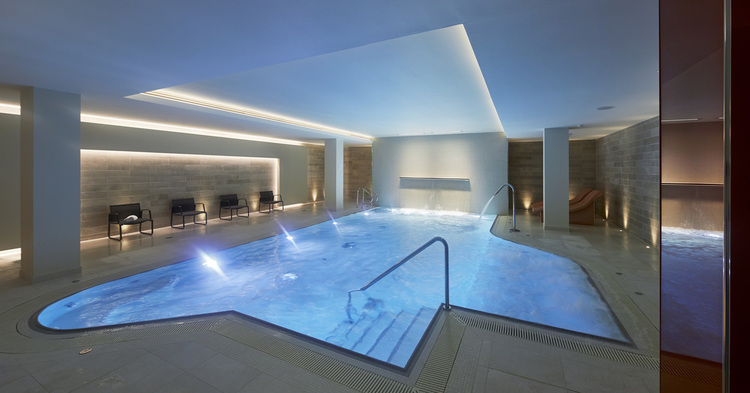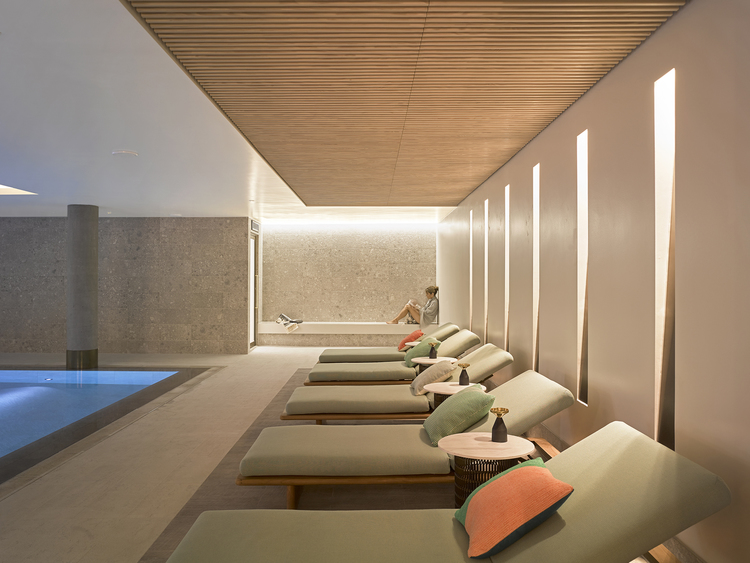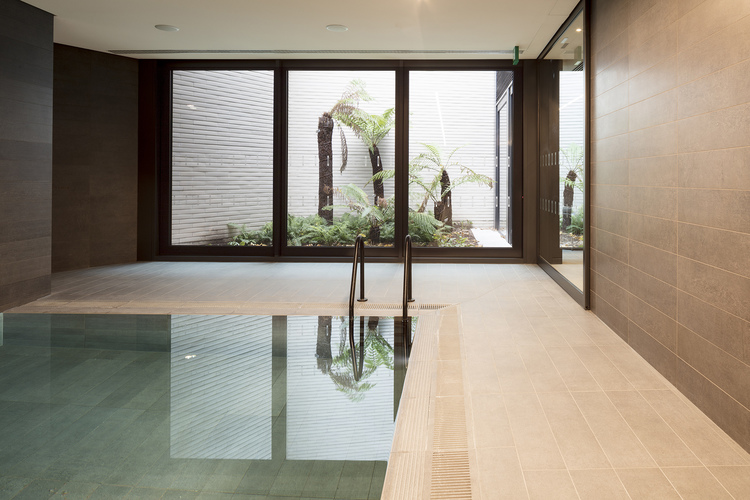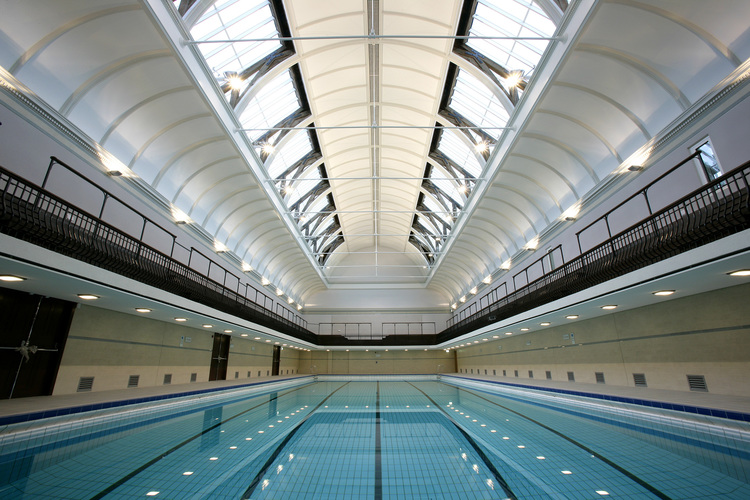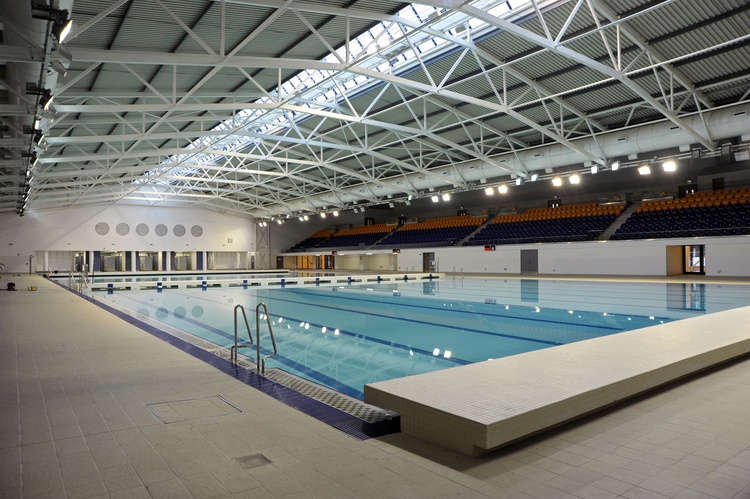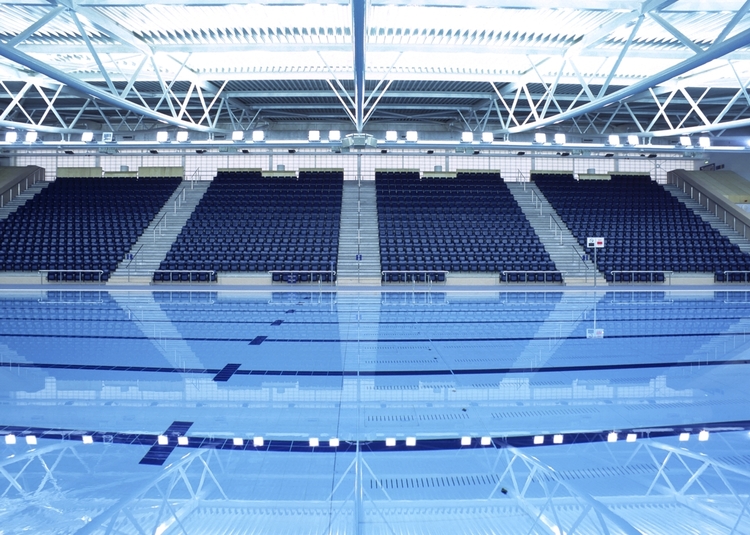 For further information or technical advice please contact us