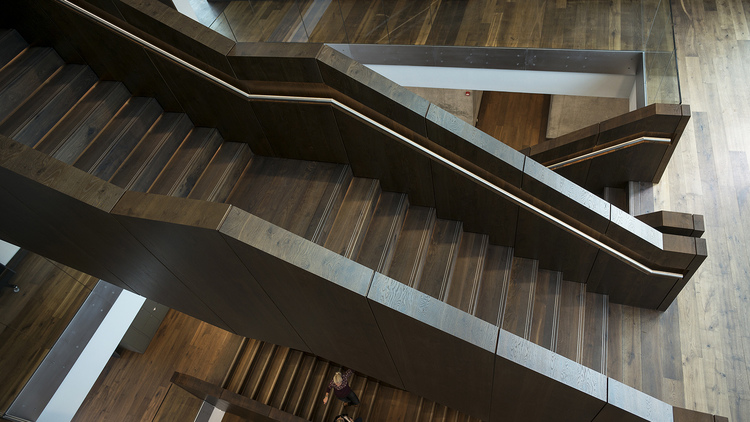 The Epitome of Tradition & Craftsmanship
Solid Wood—Hørning
For the wood purist, Domus has partnered with world-renowned Scandinavian manufacturer – Hørning. Established in 1929, this highly acclaimed Danish producer provides premium high-quality solid wood flooring in a wide variety of species including oak, ash and douglas fir.
Tradition & Craftsmanship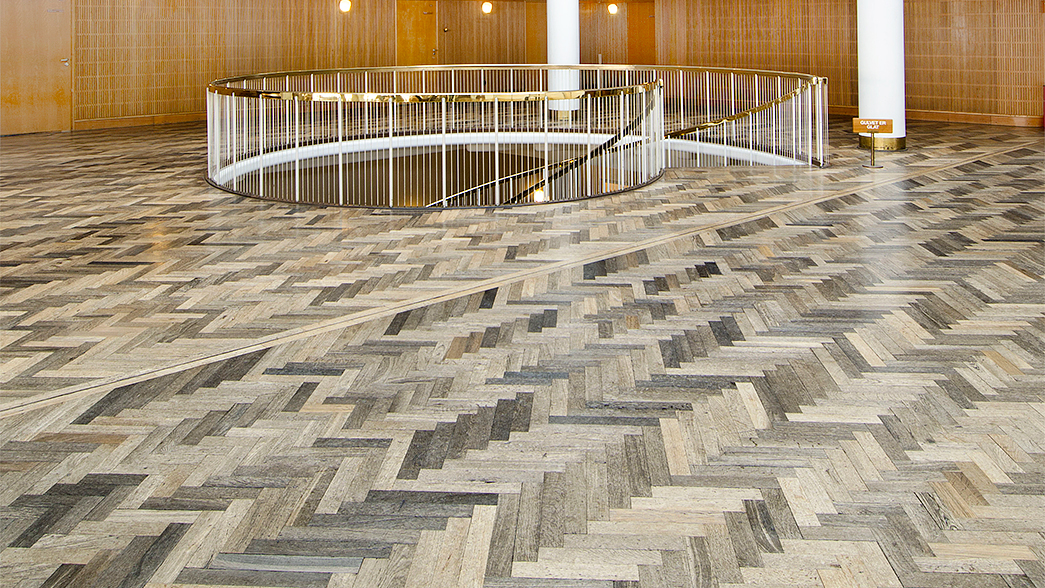 Hørning Solid Wood Floors are the epitome of wood flooring tradition and craftsmanship, and are available in a comprehensive choice of formats:
Custom-Made Designs – Collaborating with designers and clients to create personalised bespoke patterned flooring.
Parquets – In herringbone, chevron, block, strip, industrial parquet, and end grain formats.
Planks – In standard and extra-wide widths, and plank lengths up to 16 metres long.
Special and supplementary pieces such as skirtings, trims, stairs and step-treads are also manufacturered to order.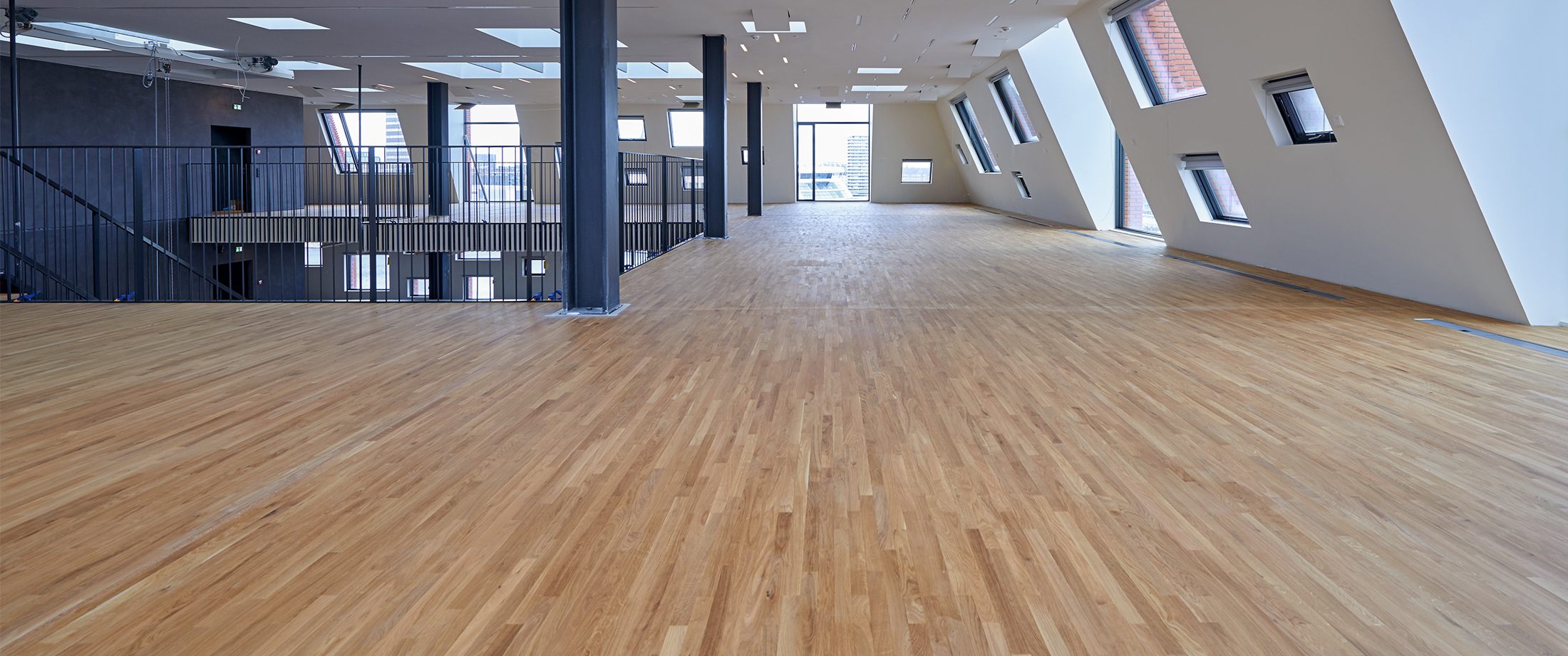 Solid wood floors are installed in the traditional manner, laid in the natural untreated form and then coloured, stained and oiled on-site to provide the unique solid wood floor characteristics and appearance.
To ensure the wood is harvested from sustainably managed sources, specify our FSC® certified products.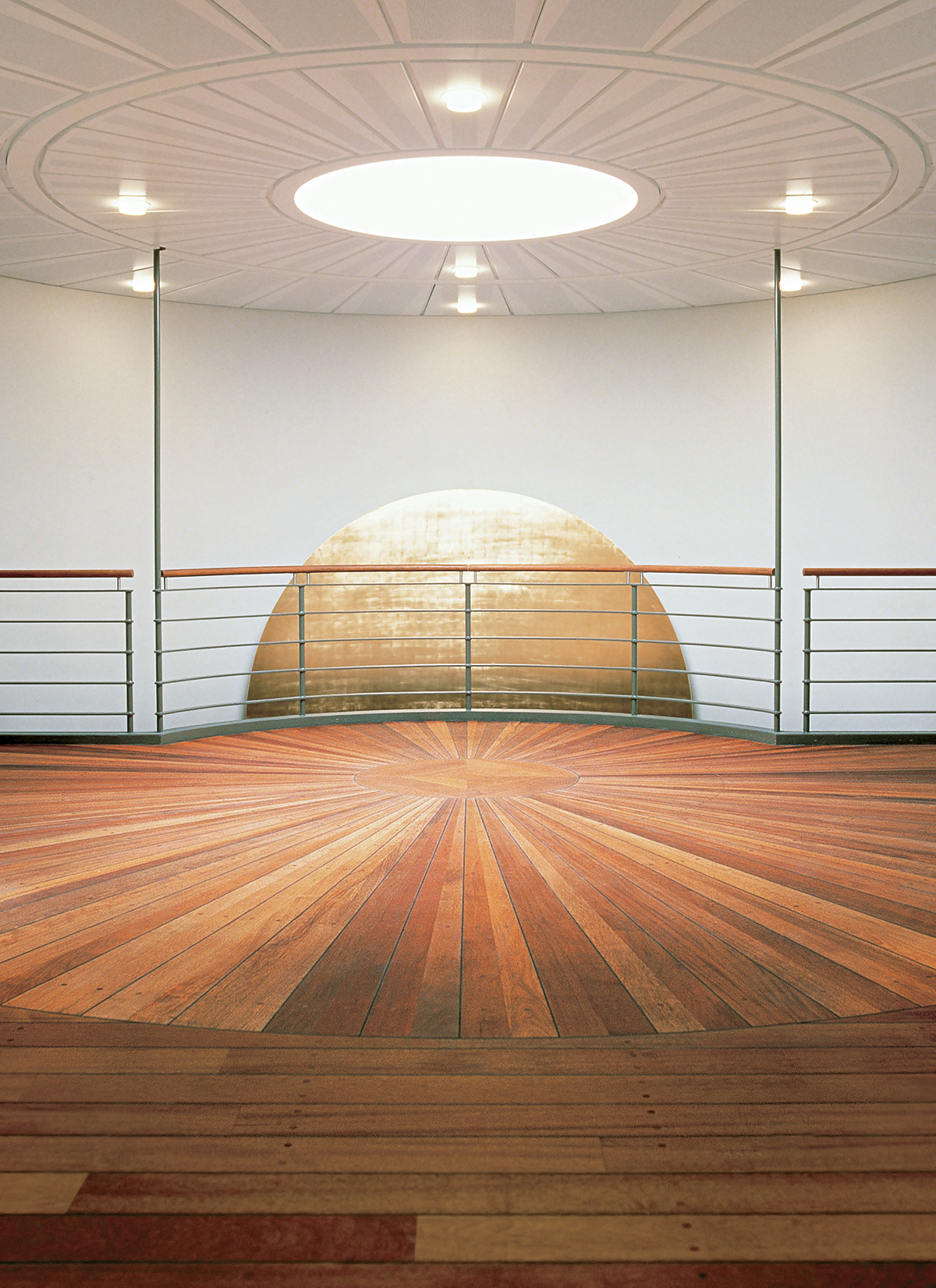 Custom Made Designs
Bespoke patterns including Versailles panels and Mansion Weave designs, handcrafted in solid wood to the specification of the client, are created and manufactured to the highest quality.
Personalised motifs or patterns can be incorporated into the design to provide tailored flooring to individual requirements.
Parquets
Herringbone Pattern
A timeless and distinctive look based on solid craft traditions. To provide unrivalled quality and aesthetics, every piece is individually selected before finishing.
Solid Parquet Blocks
Manufactured to the finest tolerances, parquet blocks are produced in English, Ladder and Royal Pattern and bespoke patterns in random lengths.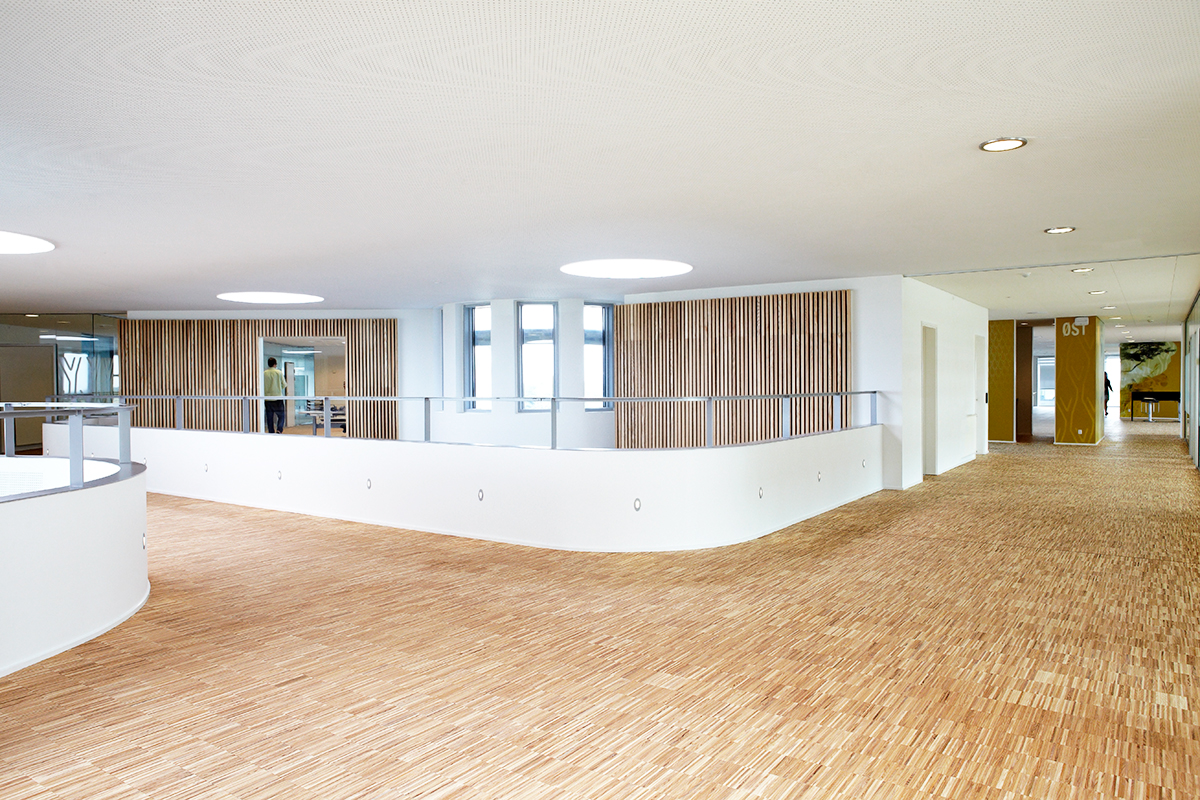 Industrial Parquet
Expressive and robust, Industrial Parquet is an edge grain (with-the-grain) product. It is very durable and suitable for heavy foot-traffic areas. Sanding can be carried out many times as the solid strips have no tongue and groove and are 8 or 23mm thick.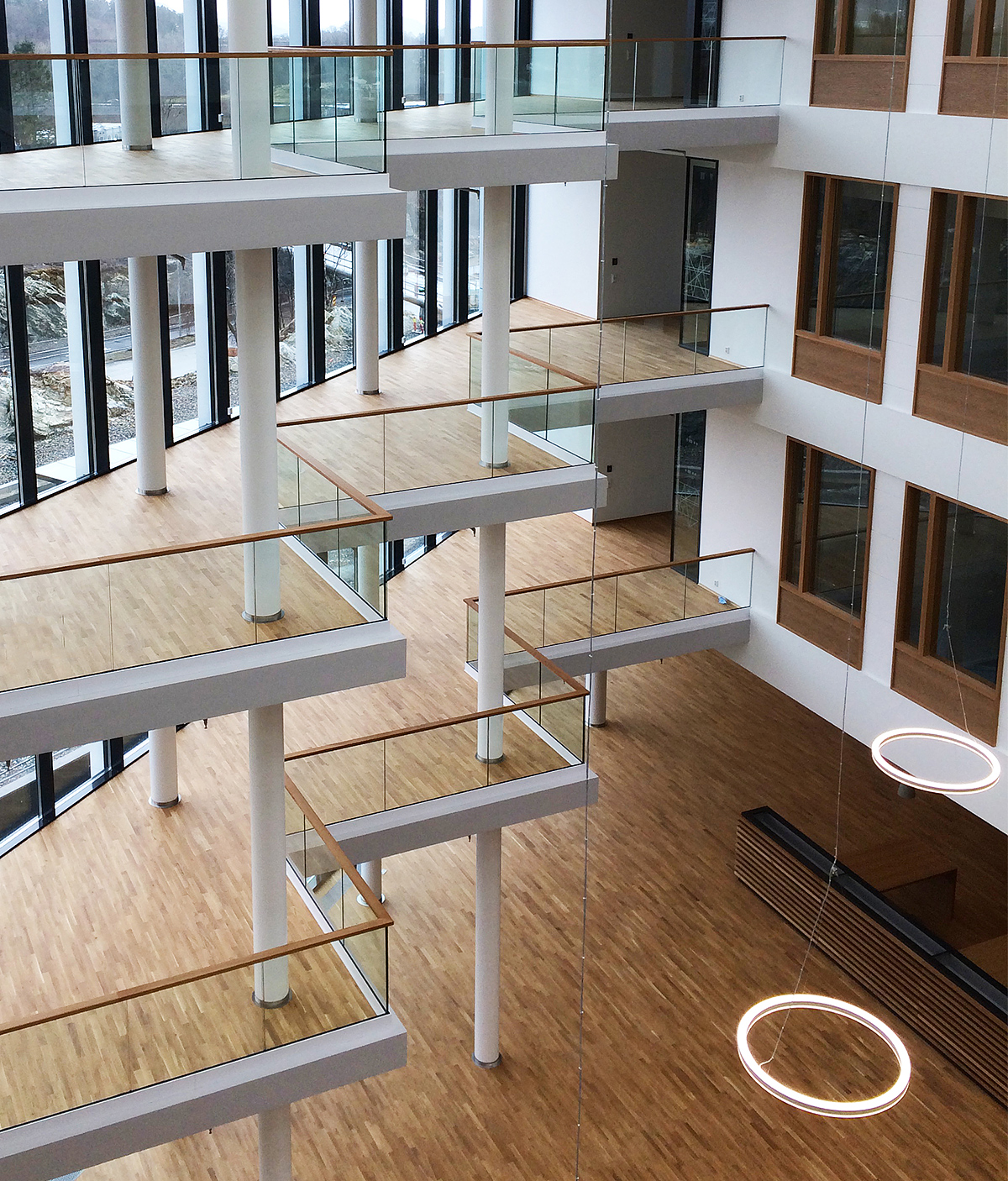 Mosaic Parquet
Miniature solid hardwood blocks available in English, Square or Parallel Pattern provide a unique, intricate and tonal design with character and variation. Mosaic solid wood parquet makes a robust and durable floor and is produced as pattern panels on net-backing to allow for an efficient installation.
Strips
Elegant solid wood staves are slimmer and smaller than traditional Solid Parquet Blocks. Each strip is produced without tongue and groove and is available as a single strip or as pattern panels on net-backing in English, Square or Parallel Pattern.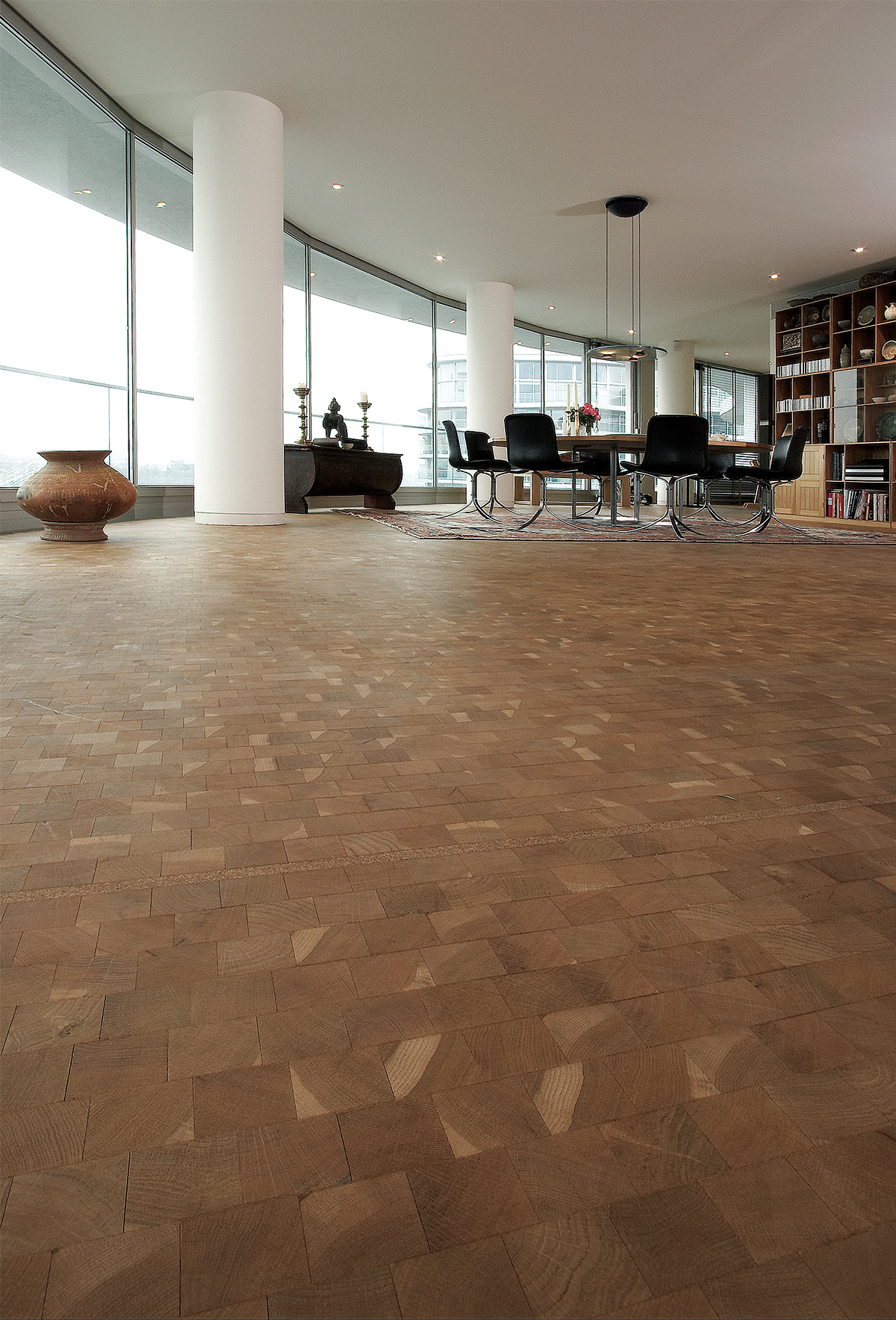 End Grain Flooring
Made of solid blocks, this cross-cut flooring exposes the end grain and the wood ring sections on every piece. The blocks can be laid inline, brick or staggered, and are supplied in various dimensions depending on the species and raw material available. The end-grain and the small block sizes provide the unique character and look. Dependable, hard, and durable, End Grain Flooring is suitable for heavy foot-traffic areas.
End Grain Mosaic
Similar to End Grain flooring - cross-cut against the grain with exposed wood ring sections – but made with smaller blocks. Unlike traditional End Grain floors, End Grain Mosaic is placed in a Square or English pattern on net-backing. The floors are supplied in various dimensions depending on wood species and raw material available, and once stain and oiled present a distinctive and unique appearance.
Planks

'Origin' and Solid Planks
Produced in different species of choice in both light and dark woods, such as oak, ash and douglas fir - as well as bespoke combinations. Solid Wood needs to season. It can take up to two years from felling the tree to when the solid planks are ready to install. Solid Wood planks are available in thickness up to 35mm, supplied in width sizes up to 400mm and extraordinary lengths of up to 16 metres. Solid Plank floors are manufactured from wood carefully sourced from certified sustainably manage forests from around the world.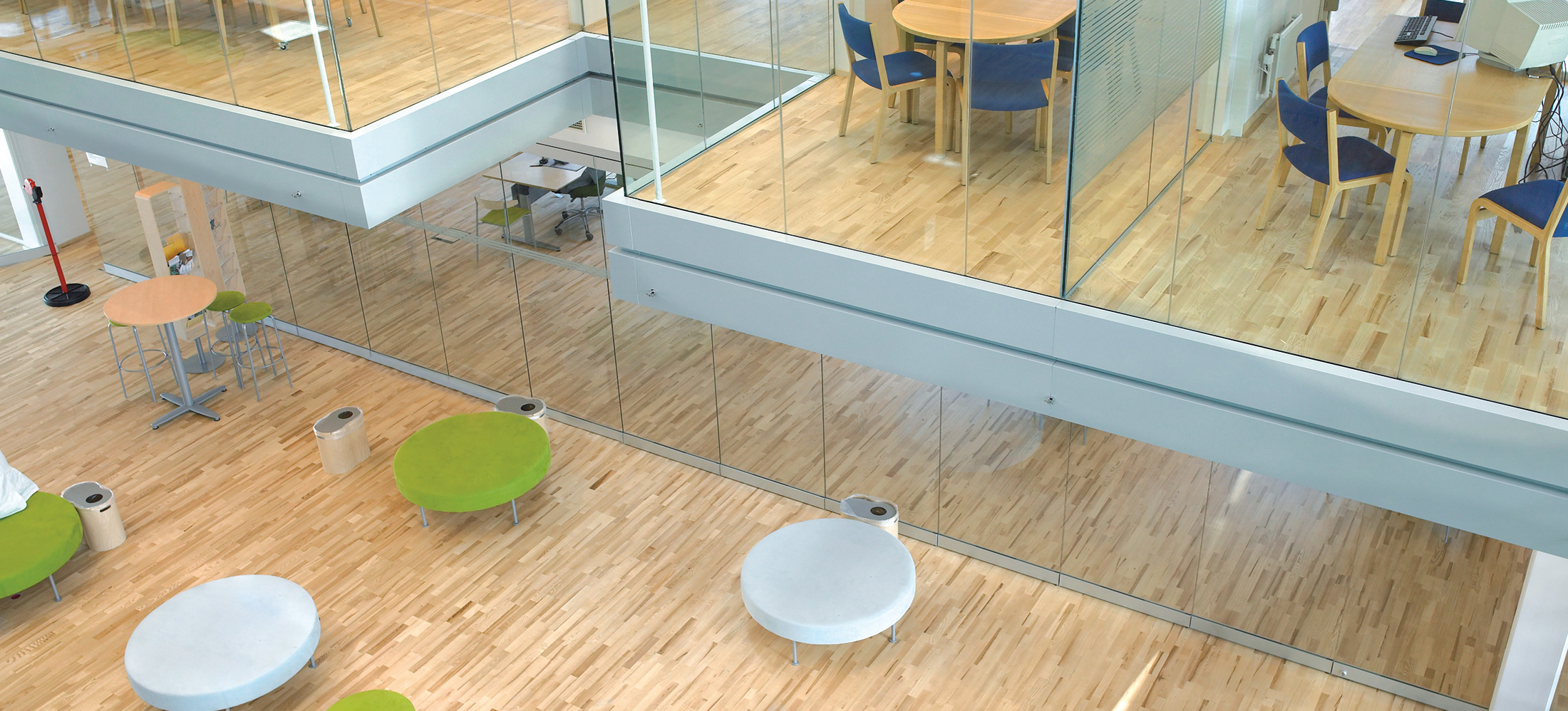 The story of Hørning begins in 1929 when J.M. Jensen started manufacturing solid wood flooring in his workshop – thereby laying the foundation for the traditions of fine craftsmanship which continues to play a defining role in the values and personality of the company. Hørning continues to deliver solid wood parquet and plank floors and custom-made designs to heritage and contemporary projects.
A particular favourite custom-made heritage project is the Old Estrup Manor near Randers, Jutland. It was initially the property of Count Jørgen Scheel – one of the richest men in 18th century Denmark.
Today the manor is a museum and as part of an extensive refurbishment, the architects recreated the original floor from the 18th century in the dining room. Nobody knew the design of the original floor. It is assumed that Count Jørgen Scheel was inspired by the royal buildings of his time due to his close relation to the King of Denmark.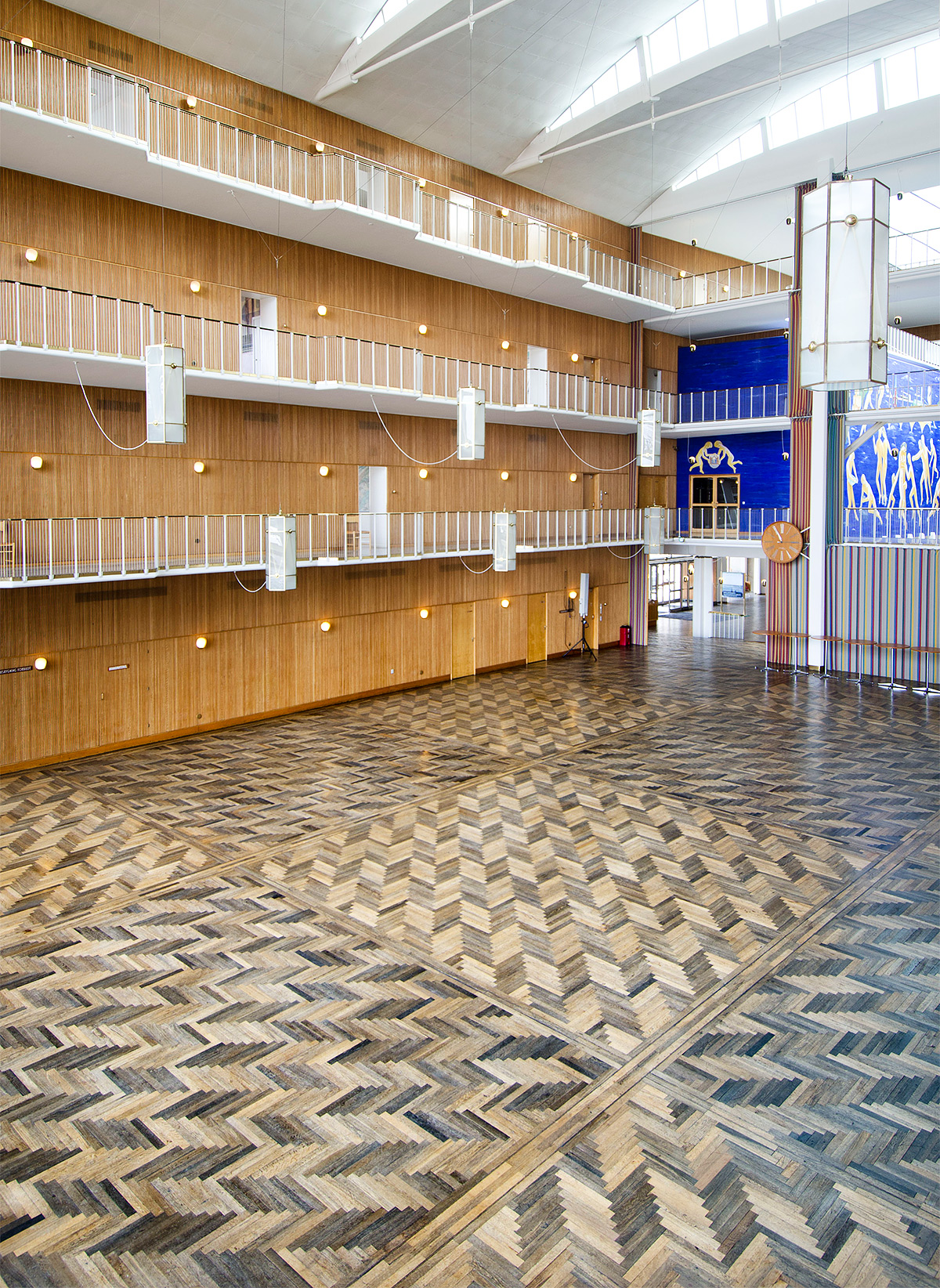 The inspiration for the new Hørning floor was found in drawings from the Royal Hirschholm Castle, which no longer exists. The results are extraordinary – the floor is a fusion of past and present and without doubt, will survive for generations to come.
Many prestigious architectural building host beautiful Hørning floors which are both impressive and long-lasting.
Arne Jacobsen's 1940 parquet design adorns the Aarhus City Hall, Denmark and continues today to inspire and embody timeless heritage. Designed without compromise. Every detail, pattern, shade and dimension was detailed by the visionary architect.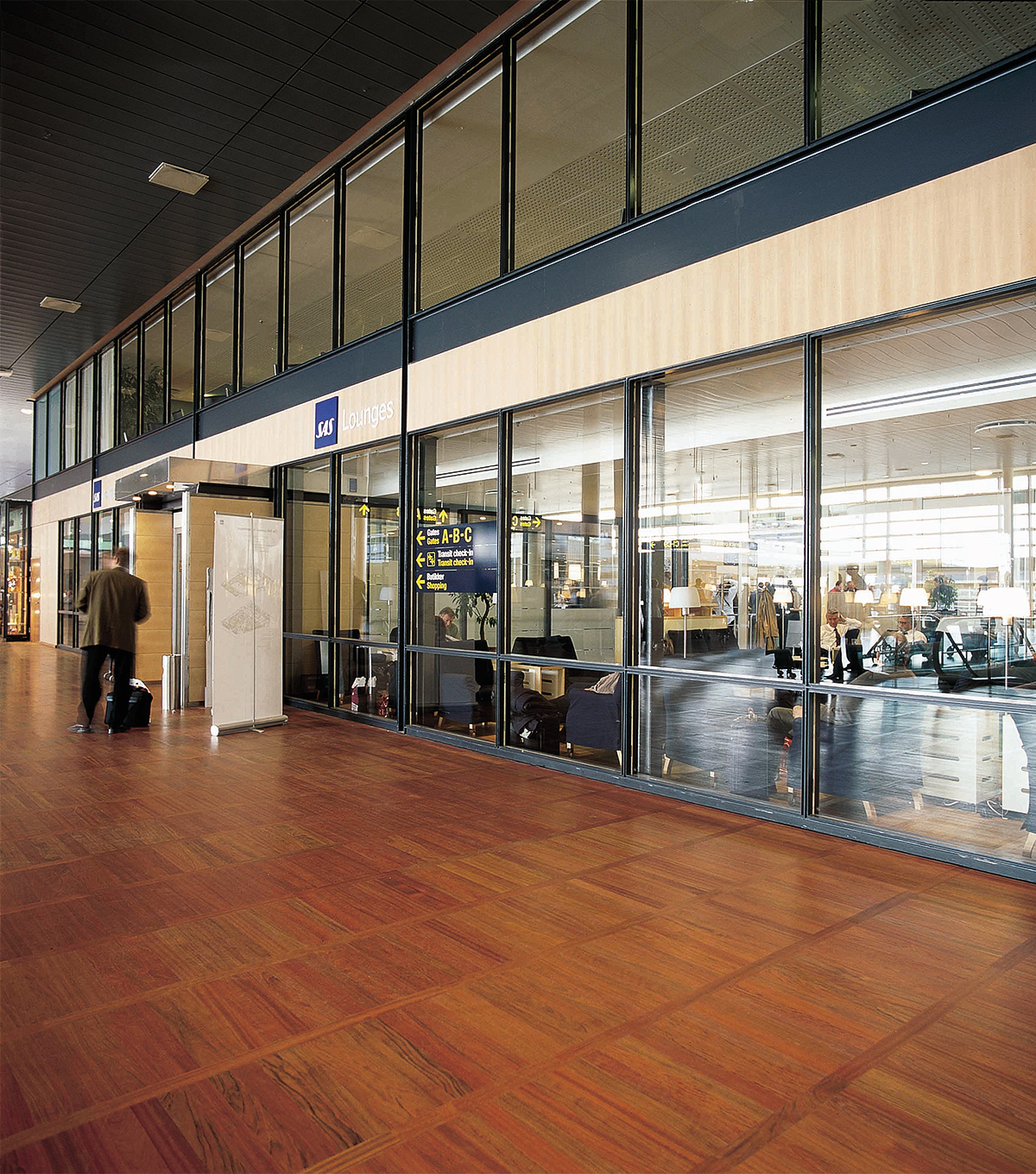 Hørning solid wood floors are also hosted in notable high traffic projects such as Stockholm, Bergen, Venice, Amman, and Copenhagen International Airports, the National Library of Madrid, the National Opera House of Copenhagen, and the Offices of the Prime Minister, Stockholm.
Later projects include the Danish Royal Theatre, Copenhagen, the Aros Art Museum, the head office of KPMG Denmark and the Stockholm Globe (Arena).
Solid floors are second nature to almost all Scandinavians – hundreds of Hørning floors continue to be installed in today's modern homes or workspaces, presenting a timeless elegance that exudes effortless Danish class and style.
For design advice, technical support and samples regarding Hørning Solid Wood Floors, contact the Domus Engineered Flooring Team: Email: [email protected]