A precision manufactured oak and ash flooring collection that is produced in a wide selection of beautiful natural tones and contemporary colours.
A dimensionally stable engineered material, 190mm wide and 1820mm long, it features the innovative easy-to-install PerfectFold™ 3.0 click system. Refer to Pergo 220 and Pergo 260 for 220mm and 260mm width options.
Pergo 190 is PEFC™ certified and sourced from managed forests.
13 Colours / 2 Finishes / 1 Size / 1 Format
Explore Options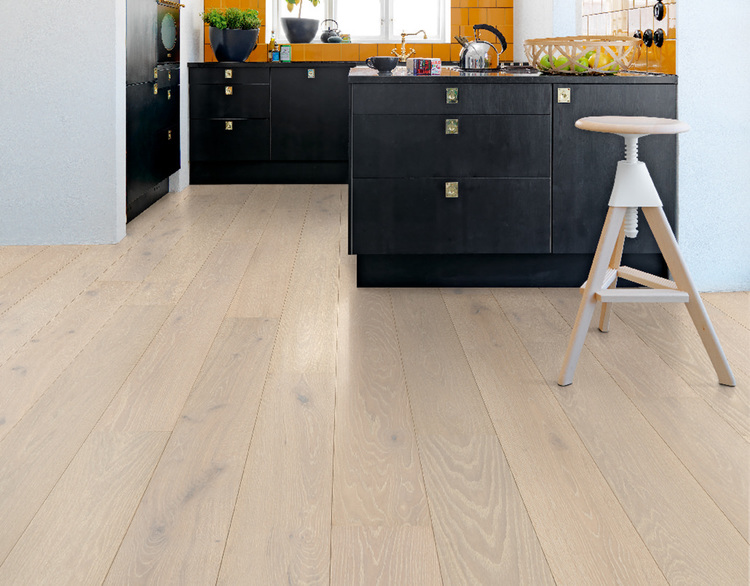 Pergo 190 available in 13 Colours / 2 Finishes / 1 Size / 1 Format
Timber is a natural material and it is difficult to ensure 100% accuracy during the grading assessment. Domus permit up to 5% of boards that do not meet our grading parameters. Skilled installation teams will ensure that boards with characteristics outside the parameters are utilised effectively.

If you require additional products or technical information, please speak to your Sales Consultant or email [email protected]
Timber is a natural material and it is difficult to ensure 100% accuracy during the grading assessment. Domus permit up to 5% of boards that do not meet our grading parameters. Skilled installation teams will ensure that boards with characteristics outside the parameters are utilised effectively.

If you require additional products or technical information, please speak to your Sales Consultant or email [email protected]