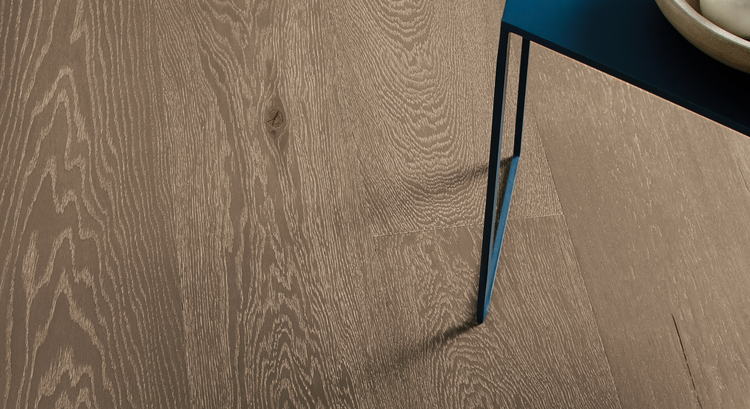 Italian style and technology
Domus Wood
There are more than 600 species of oak.
We use just one.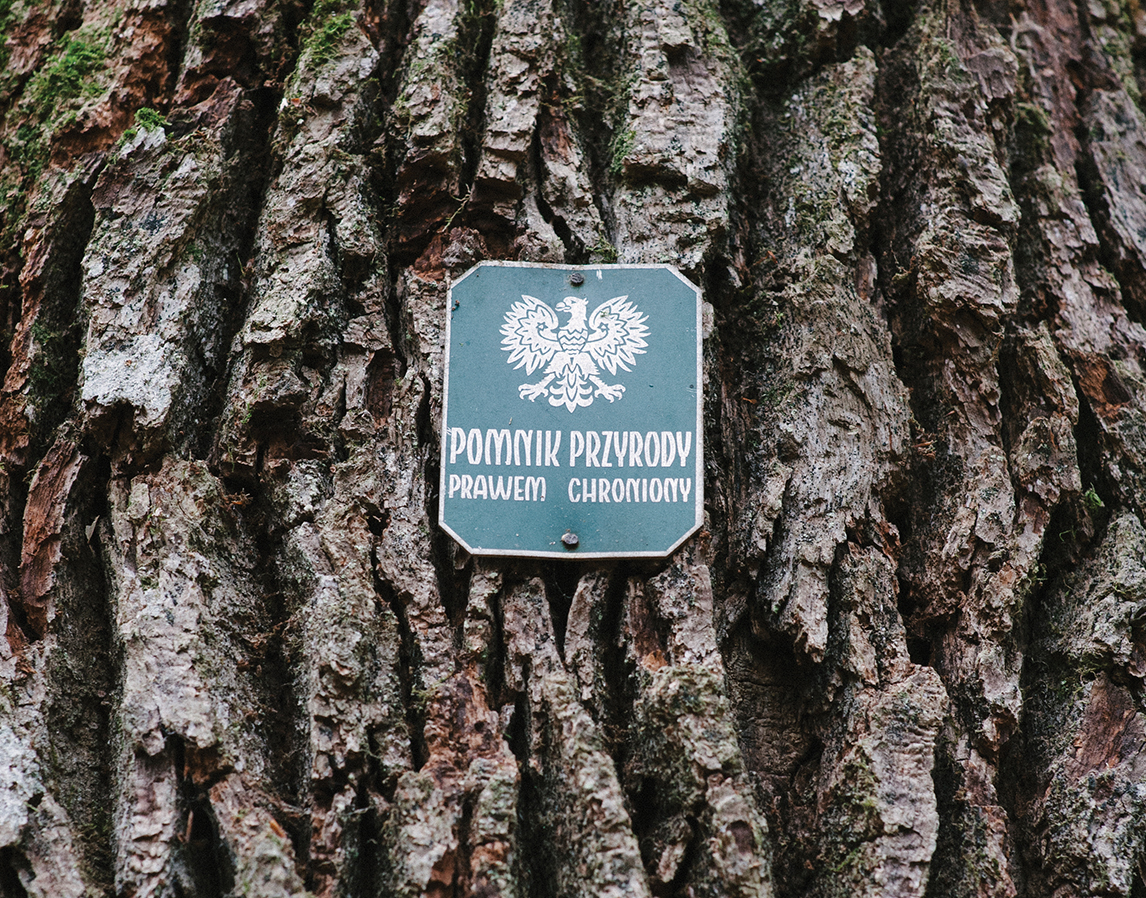 To ensure exceptional performance, Domus has selected one species—European oak (Quercus robur)—renowned for its inherent strength and quality. Sourced from responsibly managed forests in Europe, this fine oak grows slowly, creating extremely dense, tall and straight timber; robust, consistent and reliable. And naturally, it's FSC® 100% (Domus Wood 192 and Domus Wood Parquet) and FSC® mix (Domus Wood Chevron) chain of custody (FSC® C124301) certified.
View our FSC® Chain of Custody certification here.
In the heart of the forest, these majestic specimens are felled with care and then expertly transformed. Utilising generations of skill and experience, the trunks are stripped, sawn and trimmed to provide optimal yield for our selected formats. Under watchful quality control procedures, the oak is expertly kiln-dried before marrying the multi-layered birch or fir body that supports and underpins the Domus Wood collection.
Precise & rigorously engineered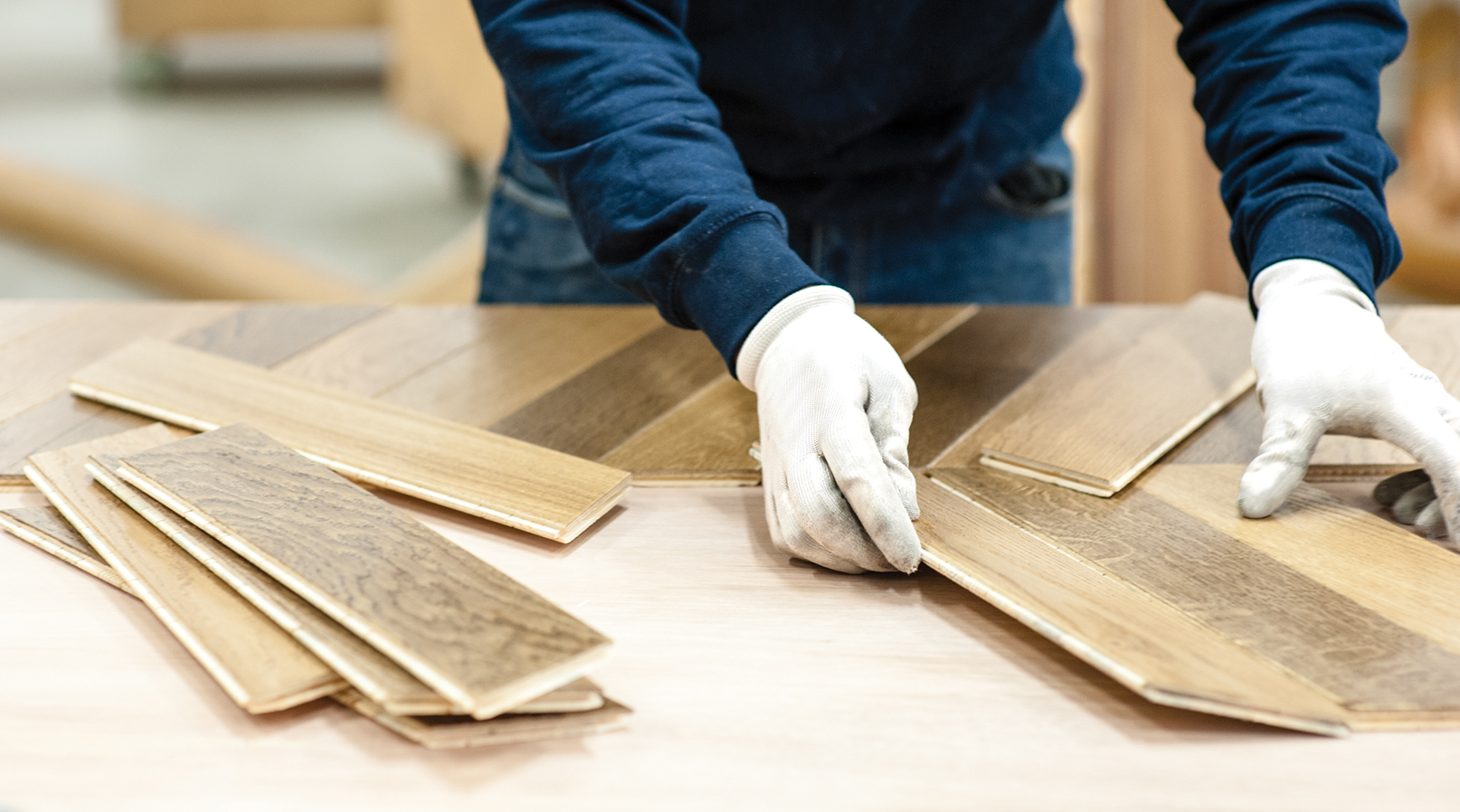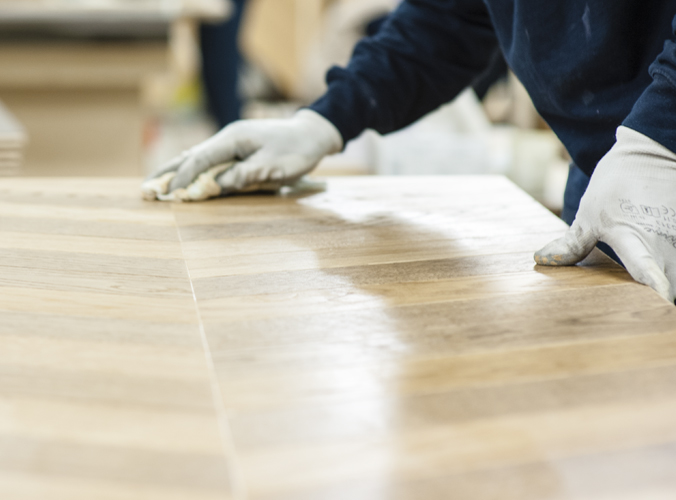 Designed to perfection.
Italian style and technology.
Our state-of-the-art production in Ravenna employs the latest technologies, combined with decades of artisanal and industrial expertise, to create the carefully designed Domus Wood collection.
Every stage of the journey from forest to finished product is developed with integrity and managed with care. Specialist surface treatments, colouring and finishes are brought together to lend each product its unique character and superior performance.
Here, the beauty of wood is realised.

Engineered Wood is a compelling choice for interior flooring—designed, manufactured and finished with the highest quality and performance standards in mind. The selection of the oak grade and combination of colour, finish and format have all been carefully specified and individually detailed. The surface layer of hand-selected European oak is applied to an engineered base layer of either birch or fir, acquired with equal environmental responsibility.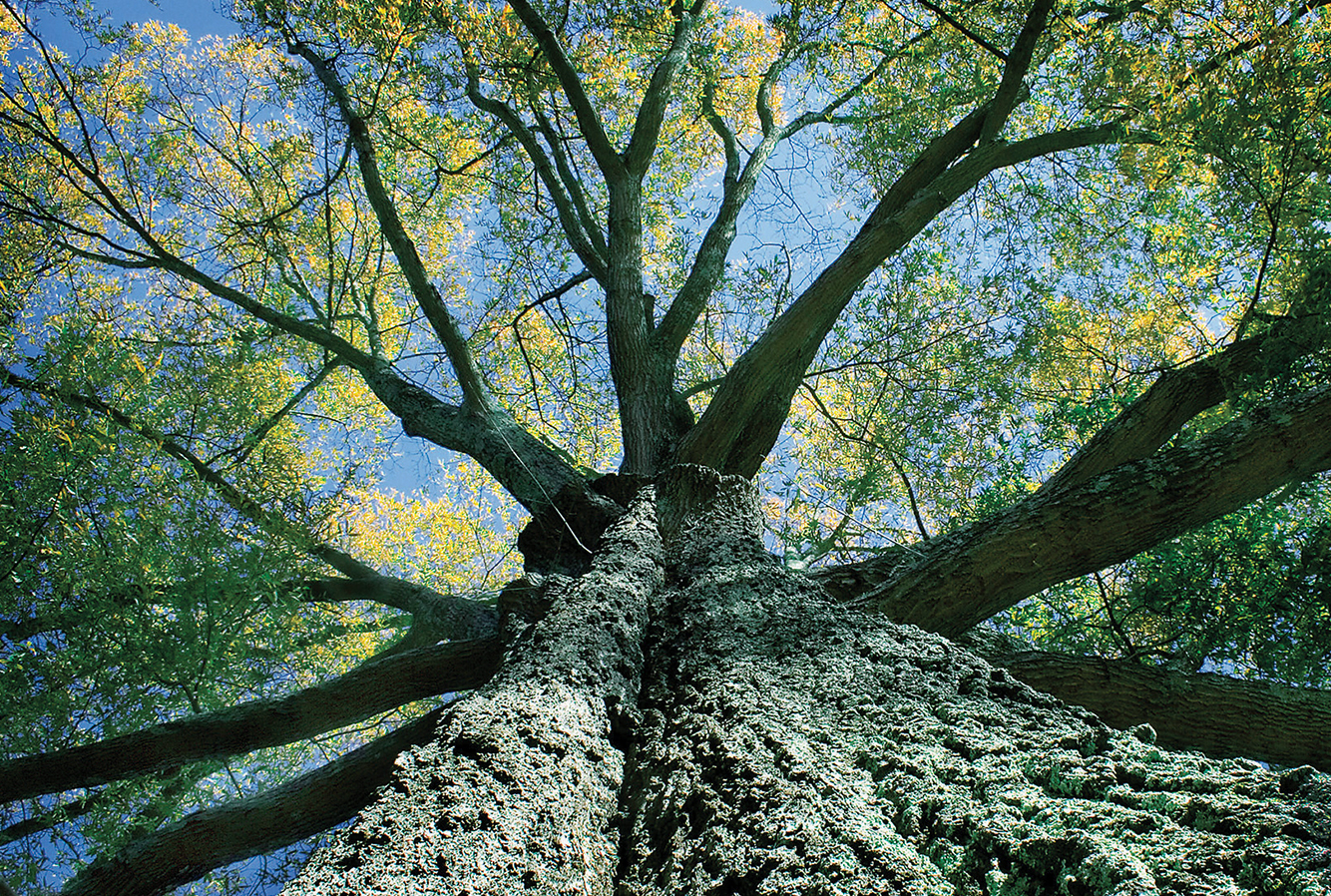 Sustainability
FSC® chain of custody (FSC® C124301) procedures are rigorously adhered to, assuring clients that the products specified are responsibly sourced.

The Forest Stewardship Council® is an international organisation dedicated to promoting responsible management of the world's forests.

Founded in 1993 in response to public concern towards deforestation, the FSC® is the only wood certification scheme endorsed by major environmental charities. Every link between the forest and the finished product is certified, guaranteeing precise and unequivocal sourcing information and chain of custody.
Domus Wood Projects
Domus Wood has been featured in many projects, from small residential properties to flagship stores. Each range is uniquely crafted using specialist pigments and colouring treatments, making it versatile and suitable for various schemes.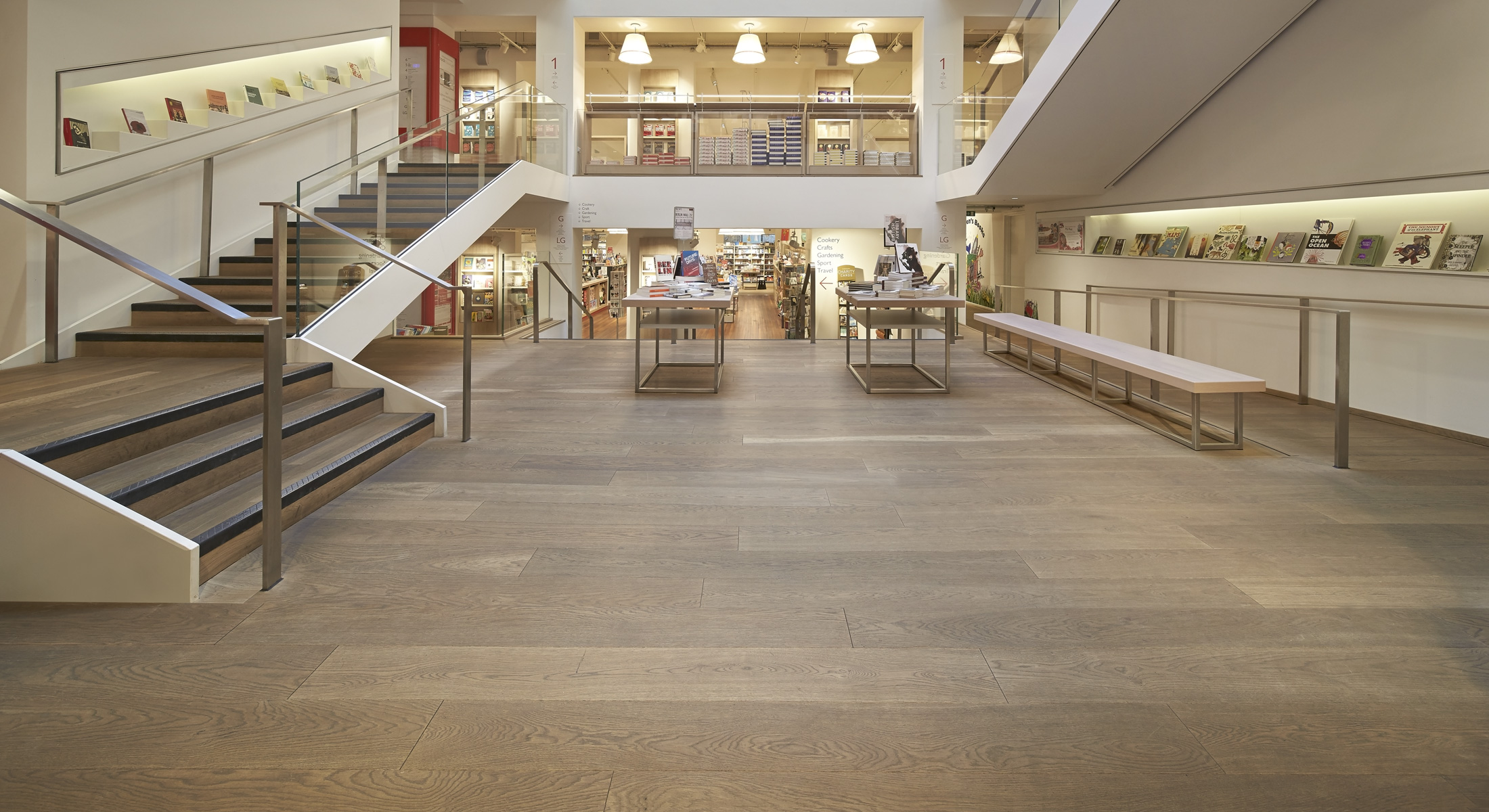 Foyles Book Store
The world-famous book store, Foyles, now resides in one of the UK's most dynamic and spacious interiors, including a cafe, auditorium and gallery hosting year-round literary and music events.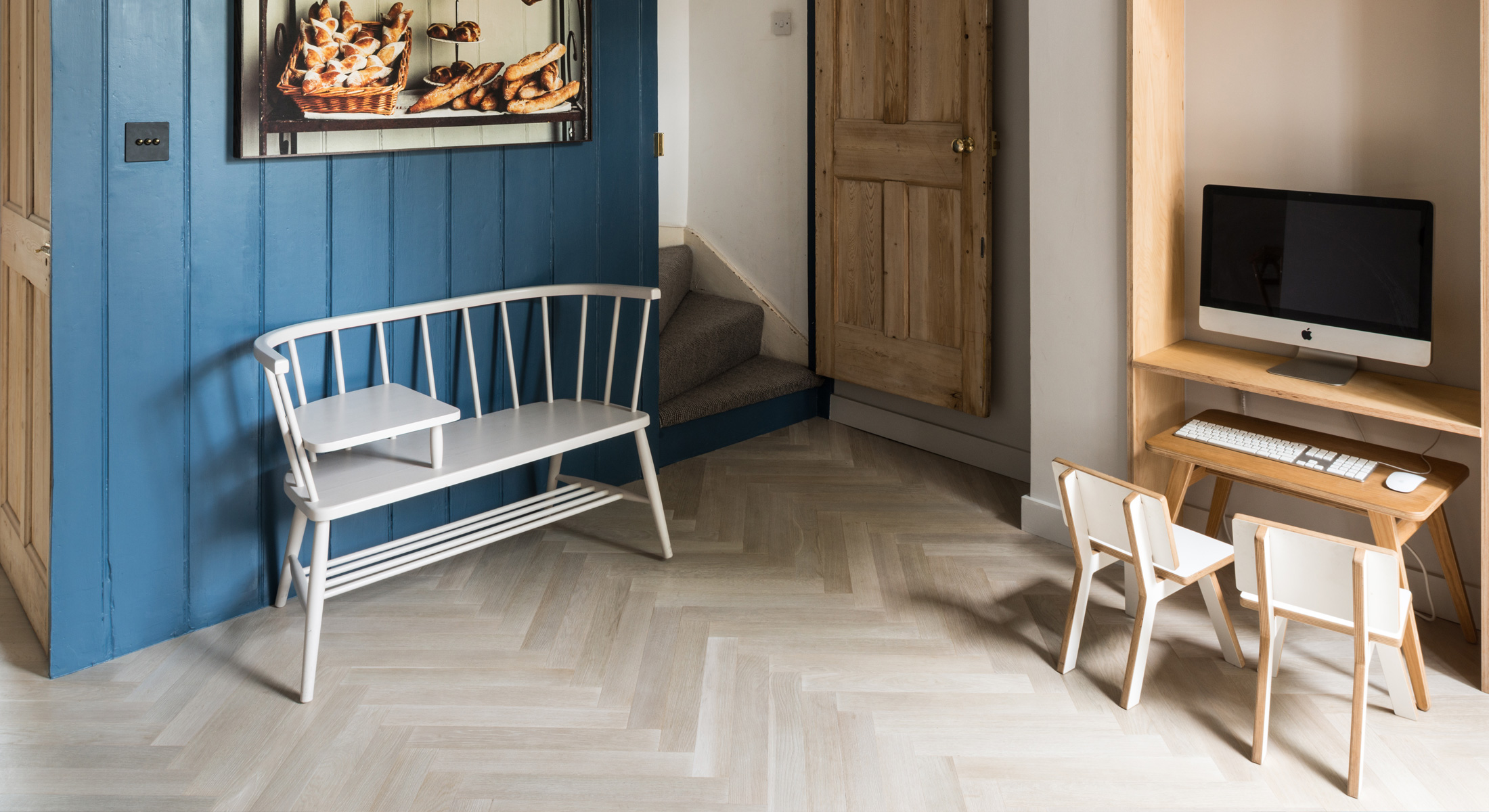 Waveney Avenue
Architect Matthew Wood, the founder of MW Architects, has added a small, beautifully designed 7sqm ground floor extension to the Peckham home where he lives with his family. The design vastly improves the downstairs layout, adding a new kitchen-diner 'family room' to the back of the house, leading off the galley kitchen and opening into the garden.

Click here to read more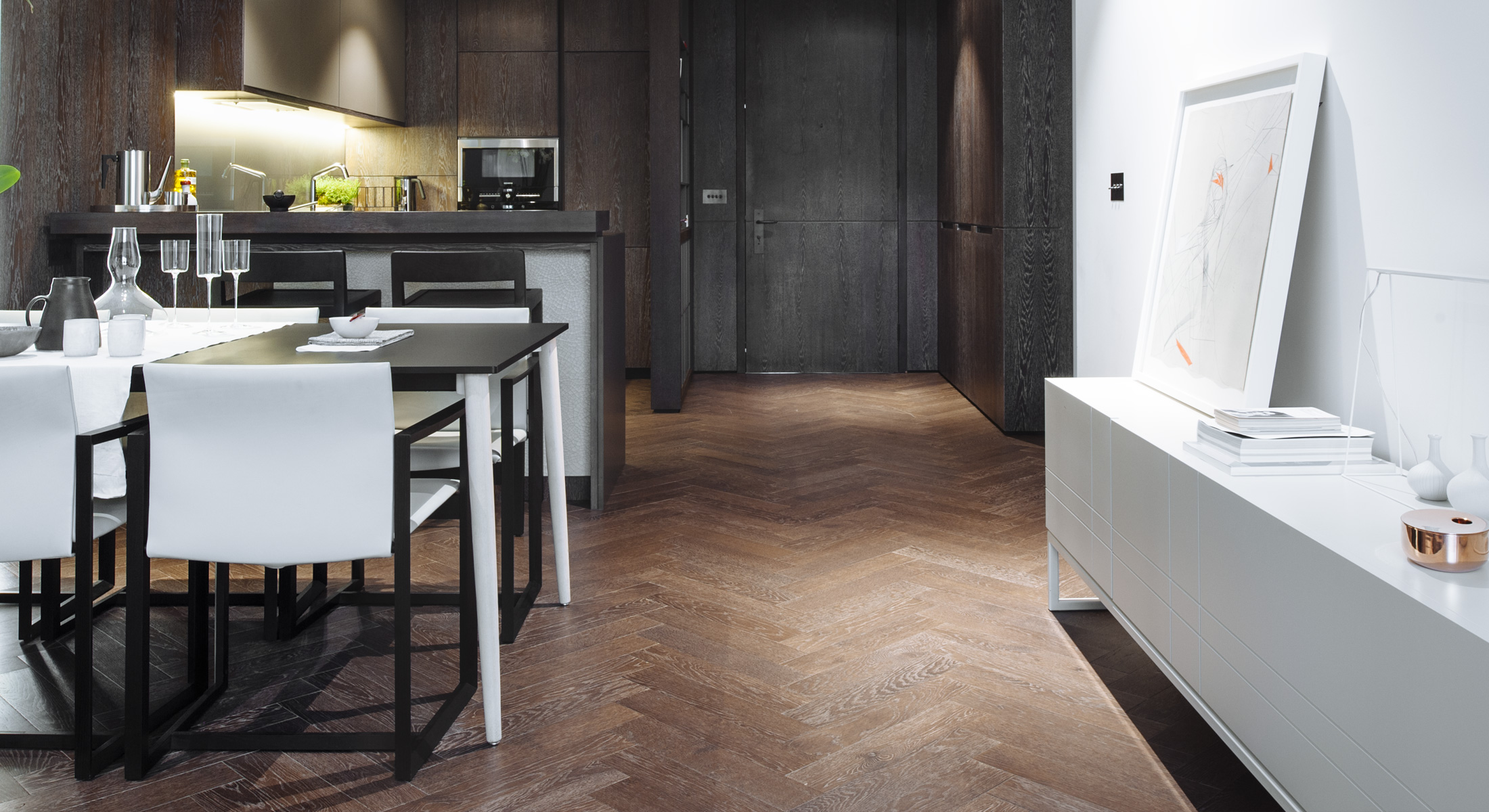 Battersea Power Station
Battersea Power Station is at the heart of a massive new development that includes 3,500 homes, offices, shops, restaurants, a theatre and a six-acre park.

Phase 1 of the Battersea Power Station development, designed by dRMM and Ian Simpson Architects, involves the construction of over 850 apartments integrating retail, leisure and hospitality areas.

Click here to read more
Each of our London showrooms is well equipped to showcase the complete Domus Wood collection, provide samples and advise on a full complement of surface finishes.
To find out more contact us on:
020 8481 9500
[email protected]