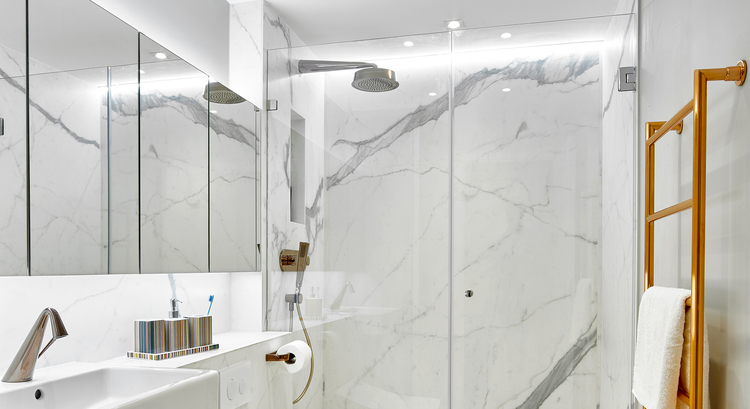 Case studies
County Hall Apartments
Bathroom design using incredibly functional large-format slabs
Project: County Hall Apartments

Design: Morph Interiors

Location: London, United Kingdom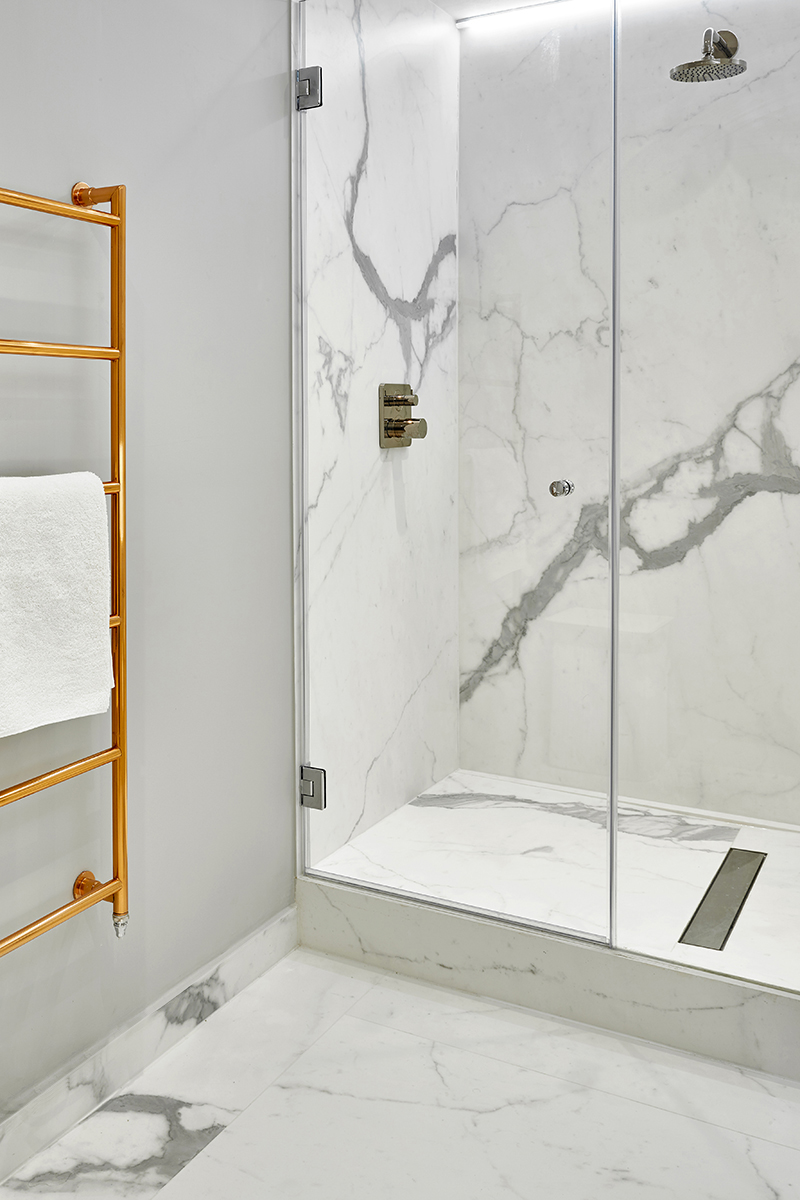 Minimalistic luxury using large-format porcelain marble slabs
We spoke to Dyfed, the Creative Director at Morph Interior, about his design of a small bathroom and the choice to use Domus' large-format, lightweight porcelain marble slabs. With views over the London Eye and Westminster Bridge, the four-bedroom apartment was completely redesigned to open the space and create a clean, minimal aesthetic for the client.
I Classici Magnum (DMAG 50 Soft) perfectly replicates precious and sought-after white Italian marble, which fit with the designer's minimal luxury scheme. Using large-scale slabs, especially in a pale colour choice, creates an instant sense of spaciousness in a smaller room. By removing the visual clutter of grout joints, you are helping the room feel lighter and brighter, as clearly seen in this stunning bathroom.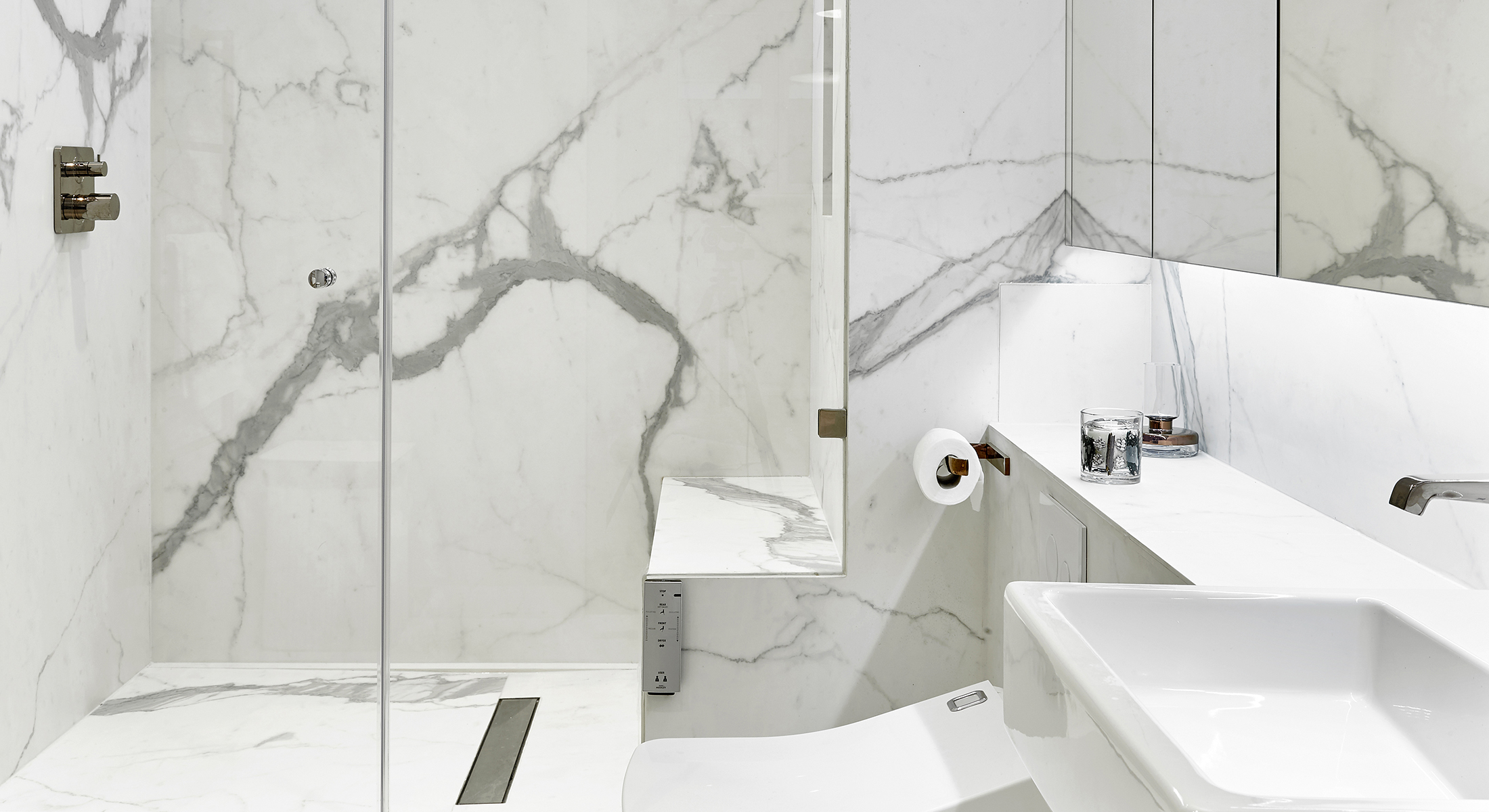 "Using 3m slabs are always a challenge but always worth it. We were lucky to have clients that understood our vision for their apartment and allowed us to create the complete design package without compromise." — Morph Interiors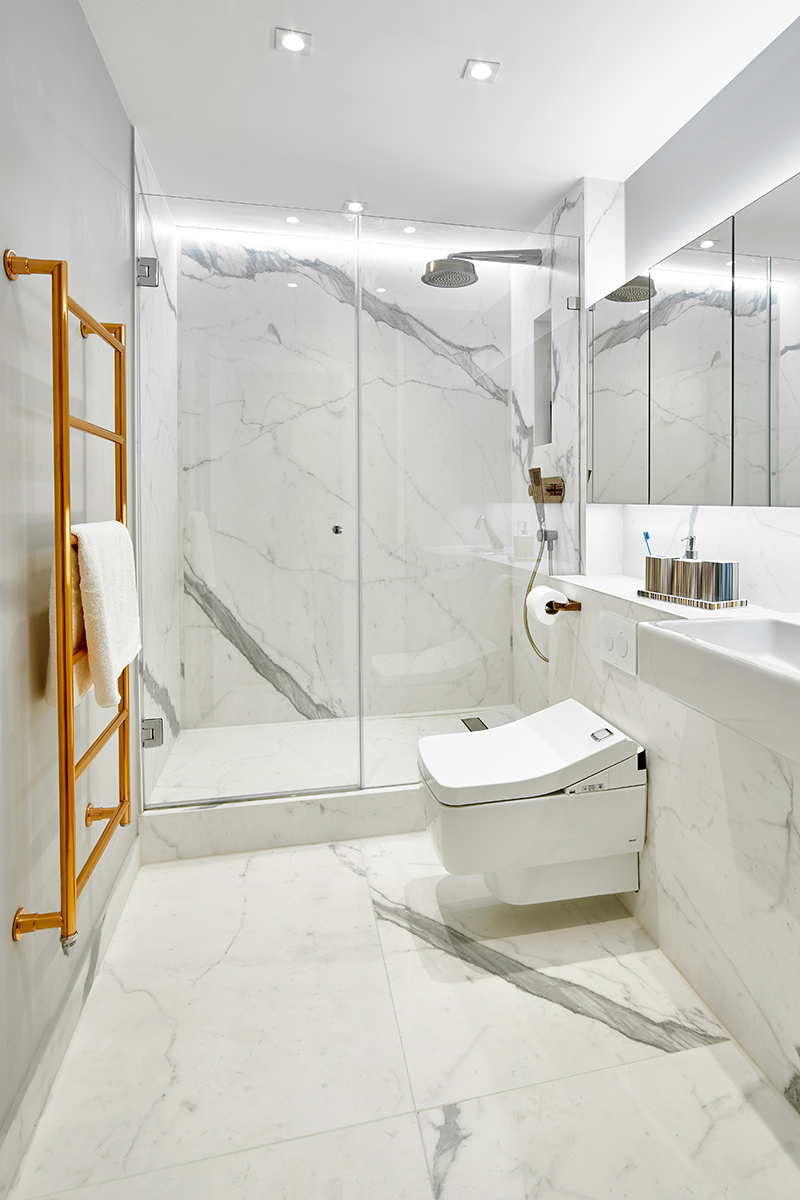 Magnum slabs: lightweight & functional, without sacrificing beautiful design
As well as being beautifully designed, the large slabs are incredibly functional, too. Being 6mm thick, Magnum slabs are light, versatile, strong and scratch-resistant — ideal for bathroom usage. "It was our first time using large-format slabs, and the information [Domus provided] beforehand was helpful to know", says Dyfed. The Domus team is always on hand to guide clients every step of the way, from specification to installation. Get in touch with our residential team by using the link below.
Photos by Nick Smith
Need help with your next residential project?
Speak to our dedicated Residential Team or visit our client project studio in W1. Click to learn more.

For further information or technical advice please contact us