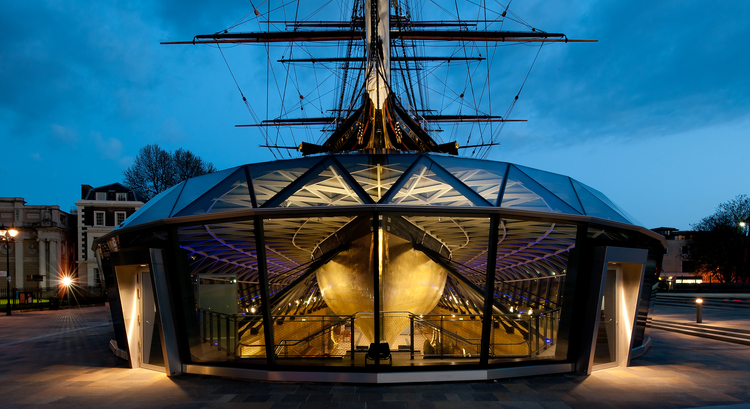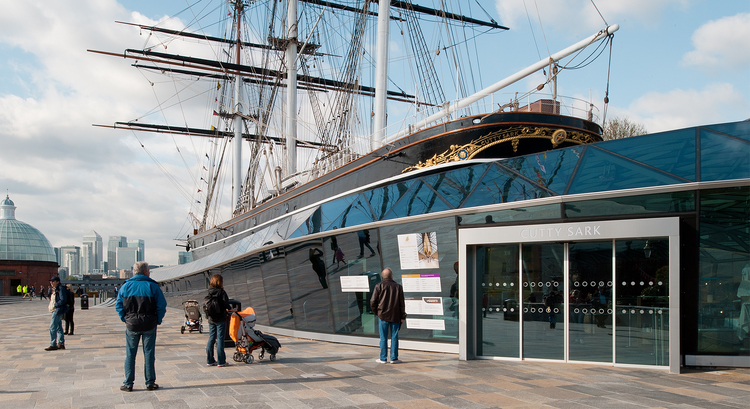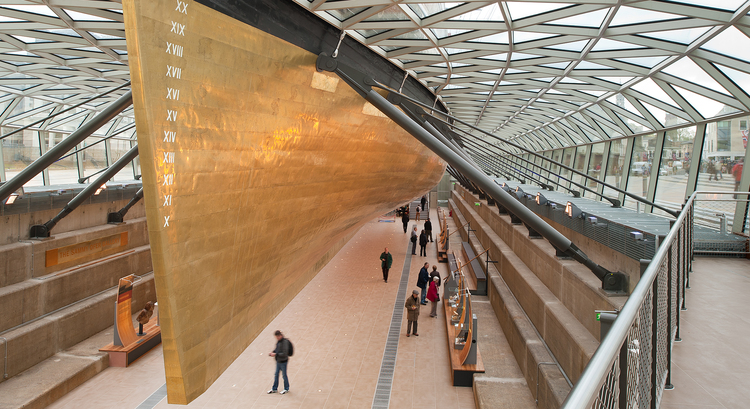 Project: Cutty Sark

Design: Grimshaw Architects

Location: London
A divisively ambitious £50 million project
The Cutty Sark has welcomed over 1.4 million visitors since it reopened to the general public in April 2012 after the historic ship was devastated by fire in 2006. The building design continues to court controversy but unquestionably it is a popular London attraction that innovatively showcases this iconic piece of British heritage.
London architects Grimshaw managed to included 90 per cent of the ships original fixtures in this ambitious £50 million project that divides opinions in the design world. The world's only surviving tea clipper was suspended 3 metres from the ground, hiding the hull from the outside with its dark glass shell but allowing visitors inside to experience the ship's unique shape hull from every angle.
A refined practical finish with an aesthetic twist
The underground exhibition hall is expansive and impressive, and finished with DOMUS Creta, a Porcelain Concrete tile with a slip resistant surface. With a uniform, cementitious appearance and available in modular formats, DOMUS Creta creates a refined practical finish with a mininal aesthetic, quietly supporting the Cutty Sark's distinguished beauty.
For further information or technical advice please contact us