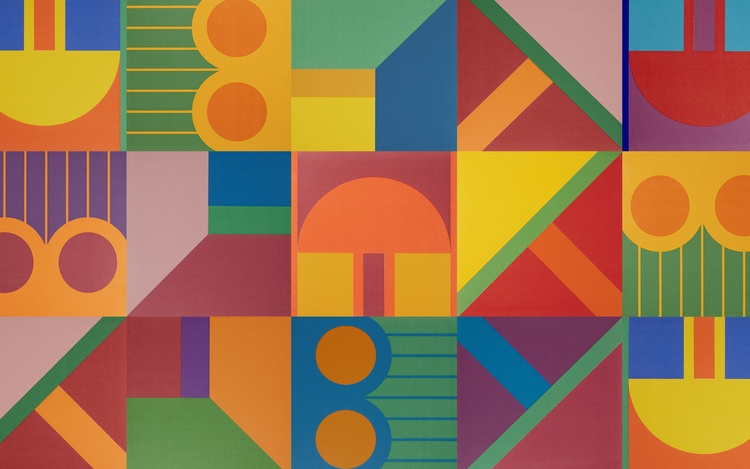 Launched at Domus Clerkenwell – Clerkenwell Design Week, May 2023
Yinka Ilori's debut tile collection
Domus has teamed up with London-based multidisciplinary artist and designer Yinka Ilori to create his debut tile collection –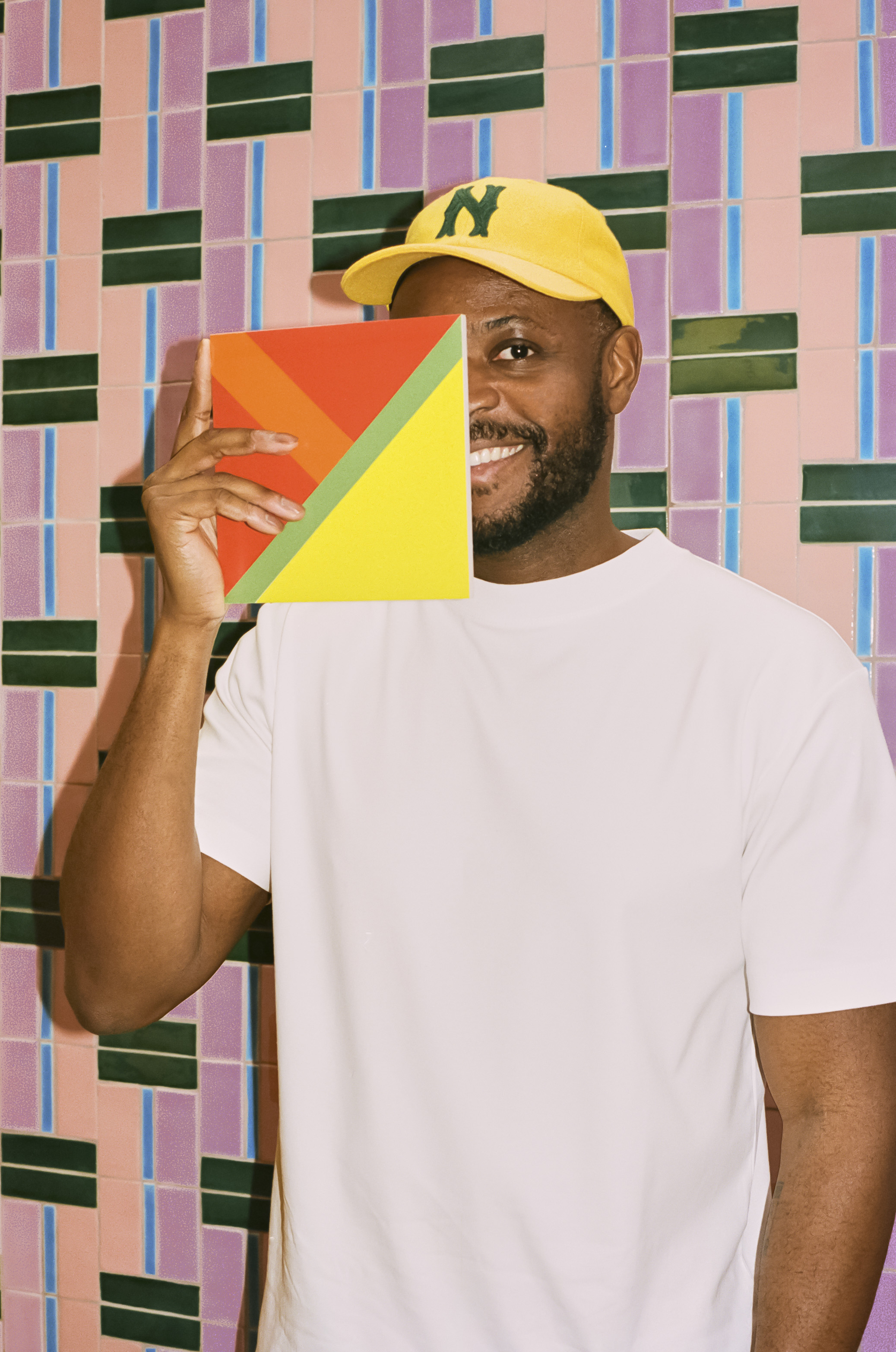 Launched at Domus Clerkenwell during this year's Clerkenwell Design Week, London, 23 – 25 May 2023, the collection presents Ilori's eclectic mood-boosting colour palette and patterns across two vibrant and characterful ranges.
Aiming to encourage playfulness, joy and boundless possibility into surface design and interiors, the Yinka Ilori x Domus tile collection continues Ilori's design work to date, conveying his vision to evoke optimism through the vibrant use of colour in tandem with abstract forms and patterns.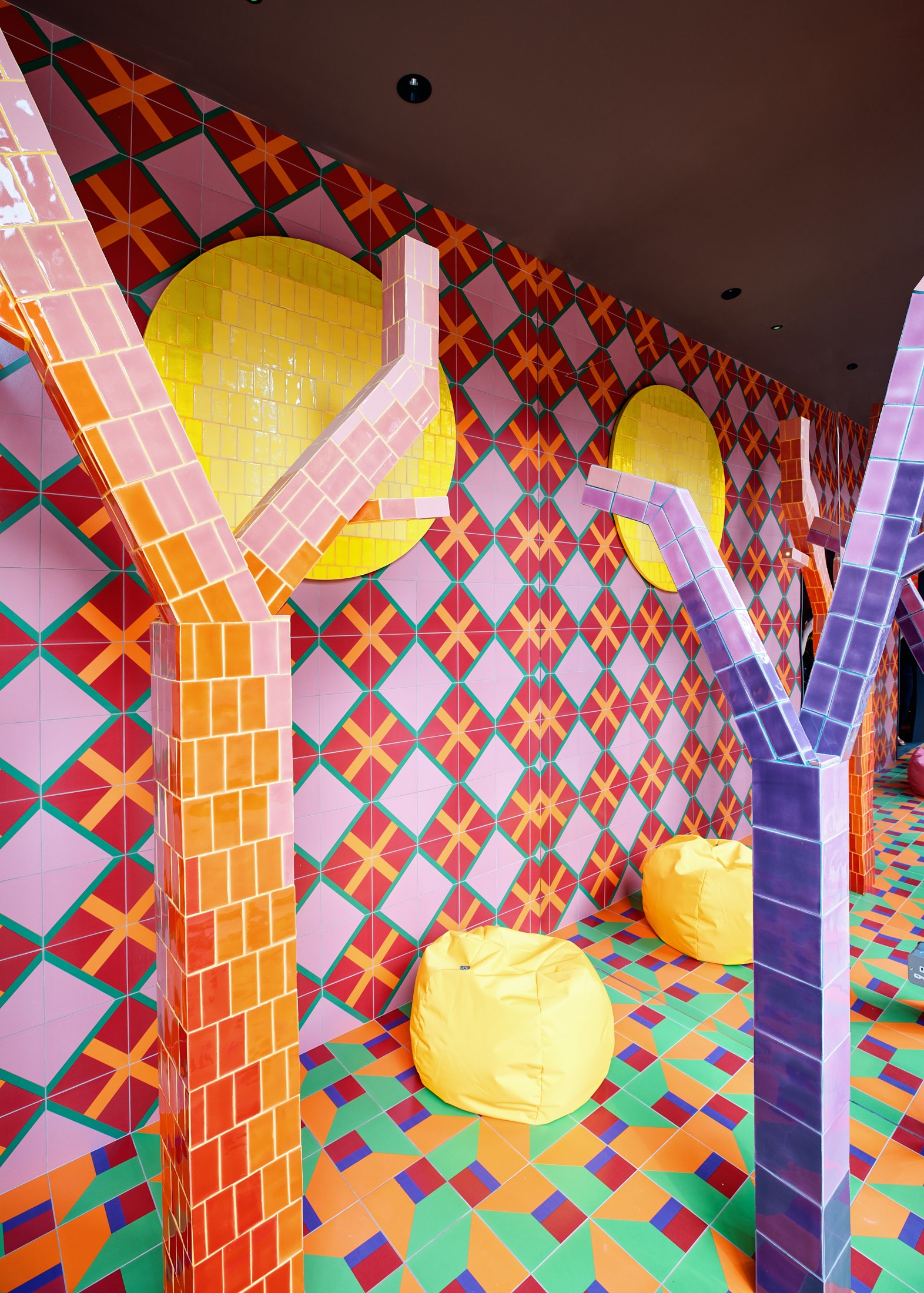 'A Magical World' by Yinka Ilori – Showroom Installation
At Domus Clerkenwell until late 2023
Discover 'A Magical World' showroom installation designed by Yinka Ilori at Domus Clerkenwell. A technicoloured, immersive tiled space showcasing the vibrancy and versatility of the materials which comprise our new collection, Yinka Ilori x Domus. Until late 2023.

A vibrant range of handmade glazed ceramic tiles available in 16 joyful colours and five modular shapes, which can be used individually or in a number of combinations. With a smooth gloss finish that reflects light vividly, Glaze adds depth and dimension to surface design, bringing life and freshness into interiors.
Porcelain Design – Screen
A characterful range of porcelain tiles comprised of four pattern designs, each available in three colourways. Characterised by its vibrant array of abstract, technicolour patterns which are screen-printed by hand onto an industrial porcelain base, Screen injects vivid colour and dynamic geometries into interiors.