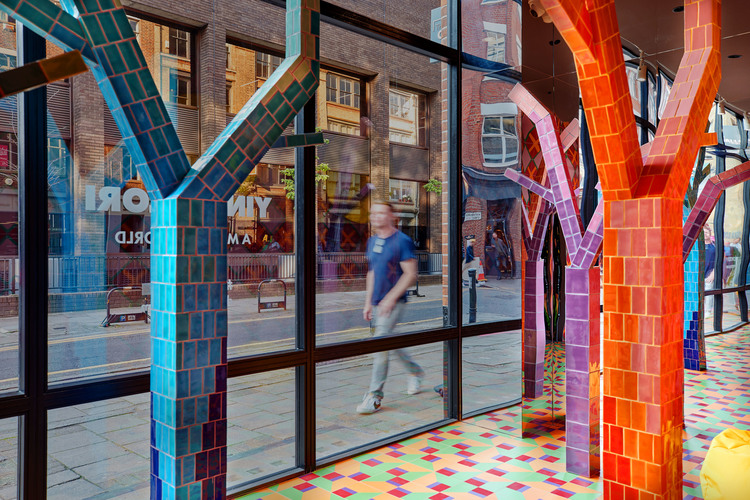 Yinka Ilori x Domus – New showroom space – Events & more
Clerkenwell Design Week 2023


What a week! In addition to unveiling an incredibly exciting collaboration with multi-disciplinary artist and designer Yinka Ilori, CDW 2023 saw Domus officially open the doors of its new, extended showroom on Great Sutton Street, Clerkenwell.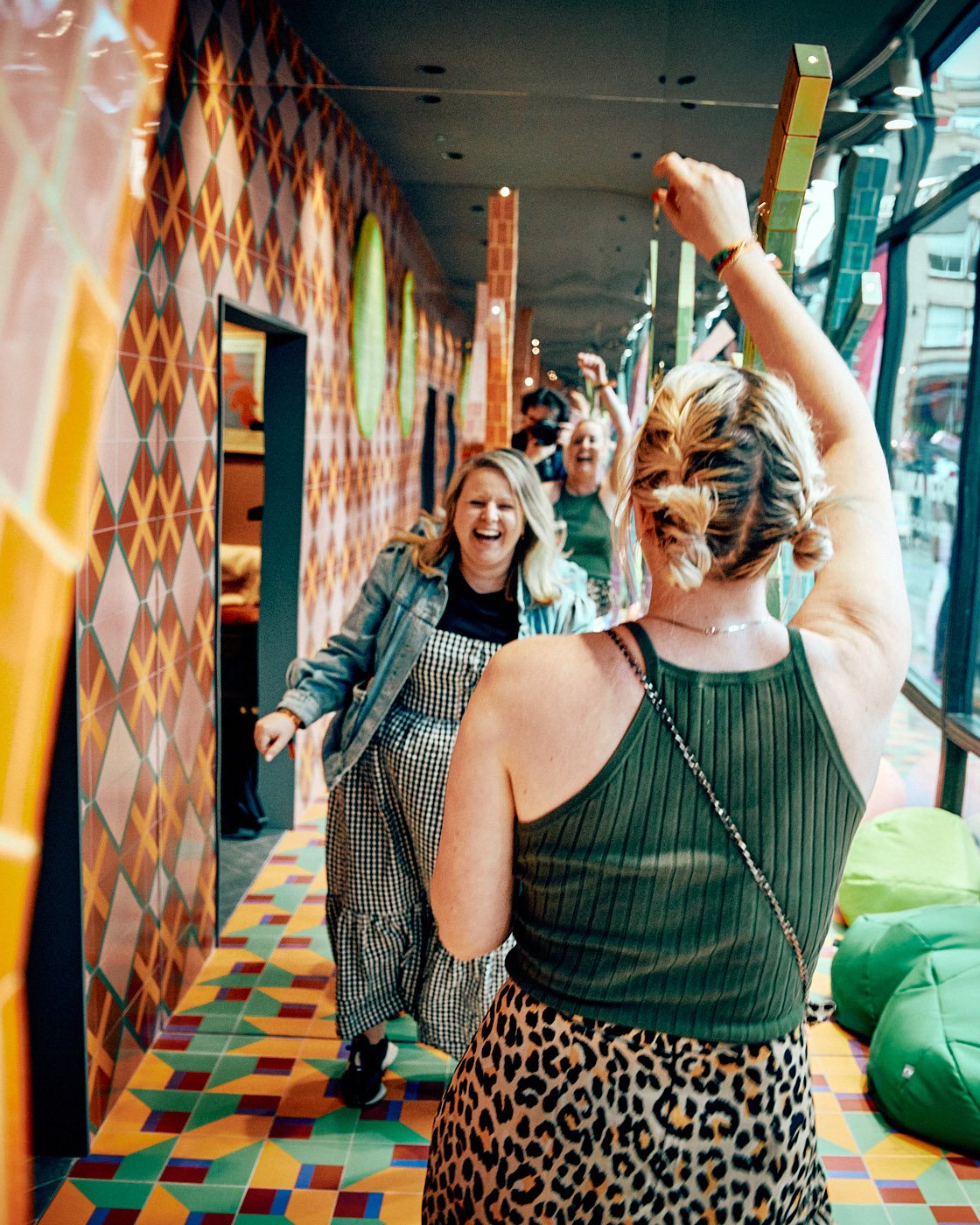 Thanks to everyone who visited us throughout the week. From our packed-out daytime design talks to our buzzing evening parties, plus everyone who stopped by for a look. And not least of all, for the love that's been shared for our new brand collaboration with Yinka Ilori, who created an especially memorable installation in the window of our new showroom – 'A Magical World', using tiles from our latest collection.
The wildly enjoyable launch party of our new collection, Yinka Ilori x Domus, on Wednesday night was a definite highlight of the week – capturing the celebratory essence of what a love for design can inspire, ignited by the joy of Yinka's enchanting showroom installation.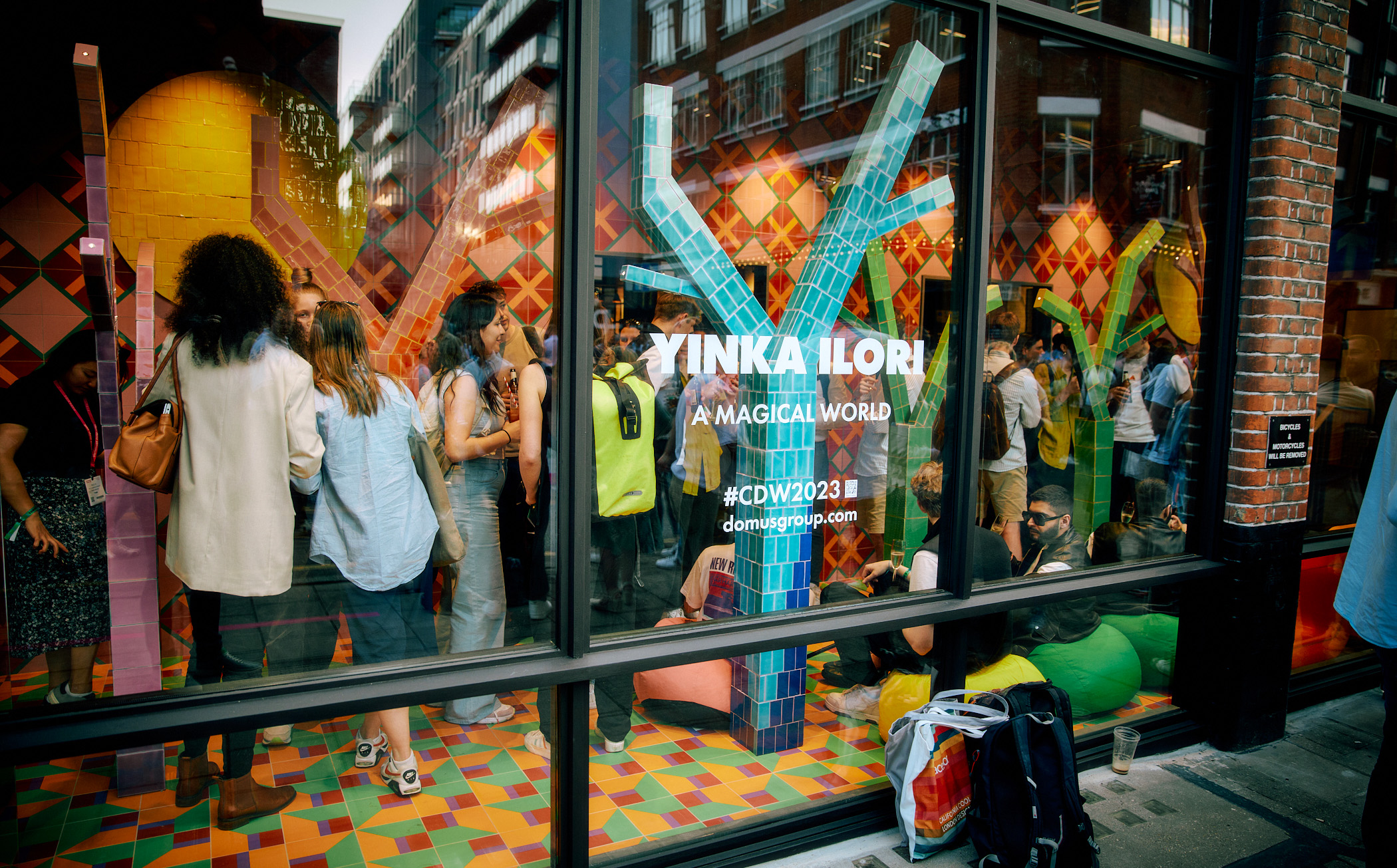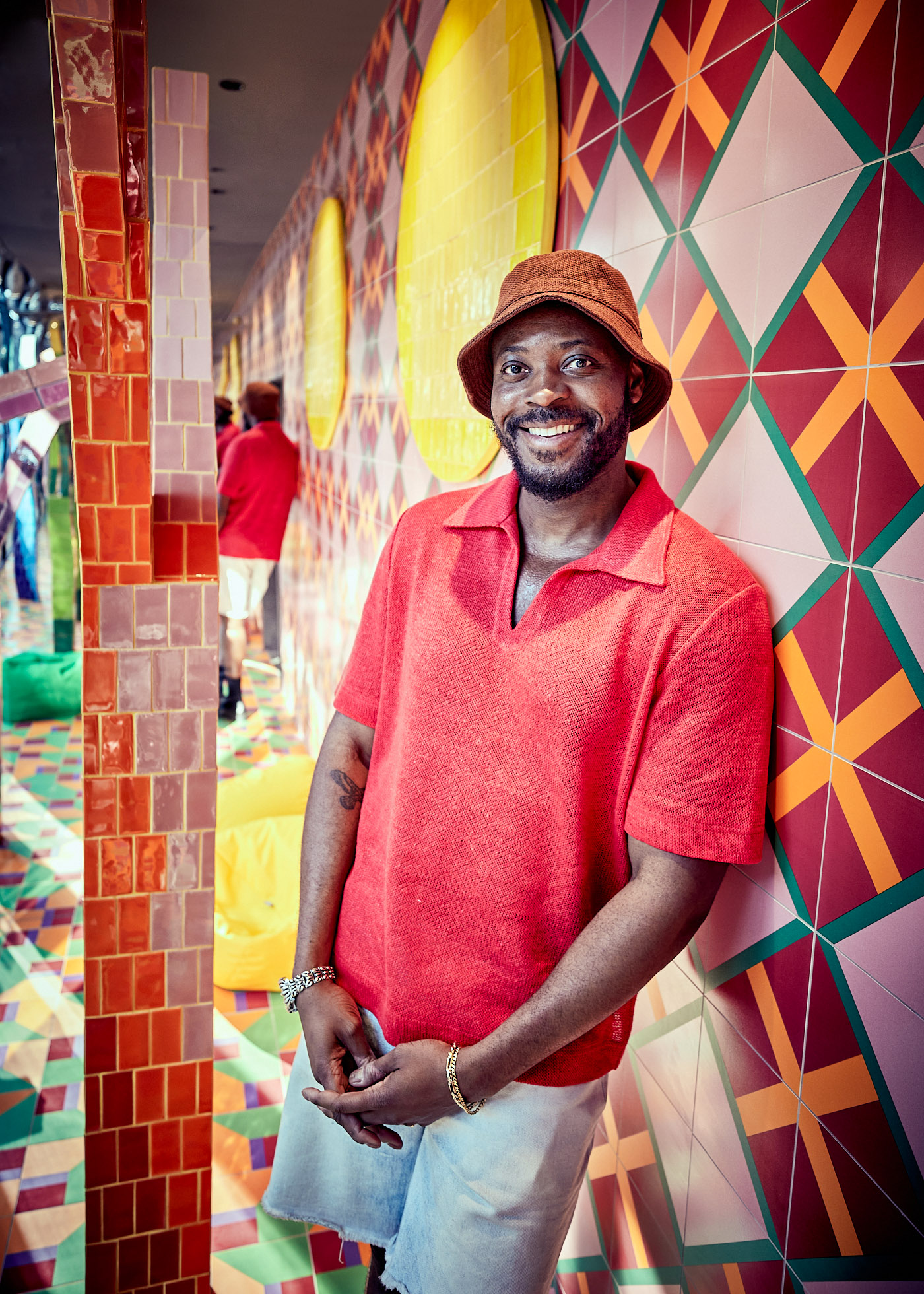 A MAGICAL WORLD – SHOWROOM INSTALLATION DESIGNED BY YINKA ILORI
In the words of Yinka Ilori –
"'A Magical World' is an immersive forest showcasing the versatility of the tile collection, with endless possible configurations. The tree sculptures and sun use various formats and colour combinations of ceramic tiles to create a gradient effect, while porcelain tiles on the floor mimic fallen leaves. Ultimately, 'A Magical World' inspires passers-by to see the possibilities of using these versatile materials to express their sense of identity and belonging."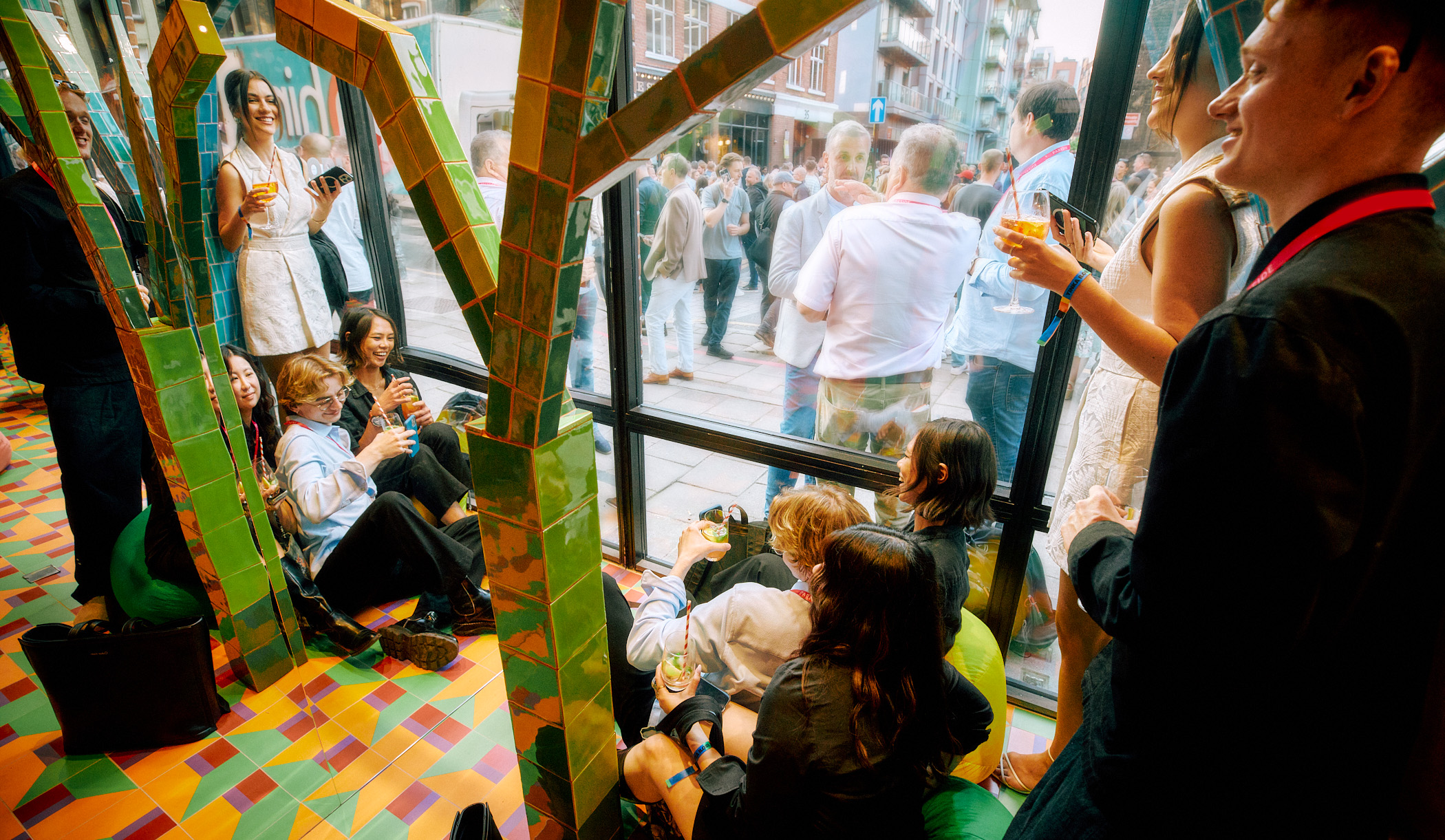 'A Magical World' showroom installation designed by Yinka Ilori will remain in situ at Domus Clerkenwell until late 2023 – so if you missed out last week, be sure to visit over the coming months to experience the joy whilst exploring the versatility of the materials which comprise our new collection, Yinka Ilori x Domus.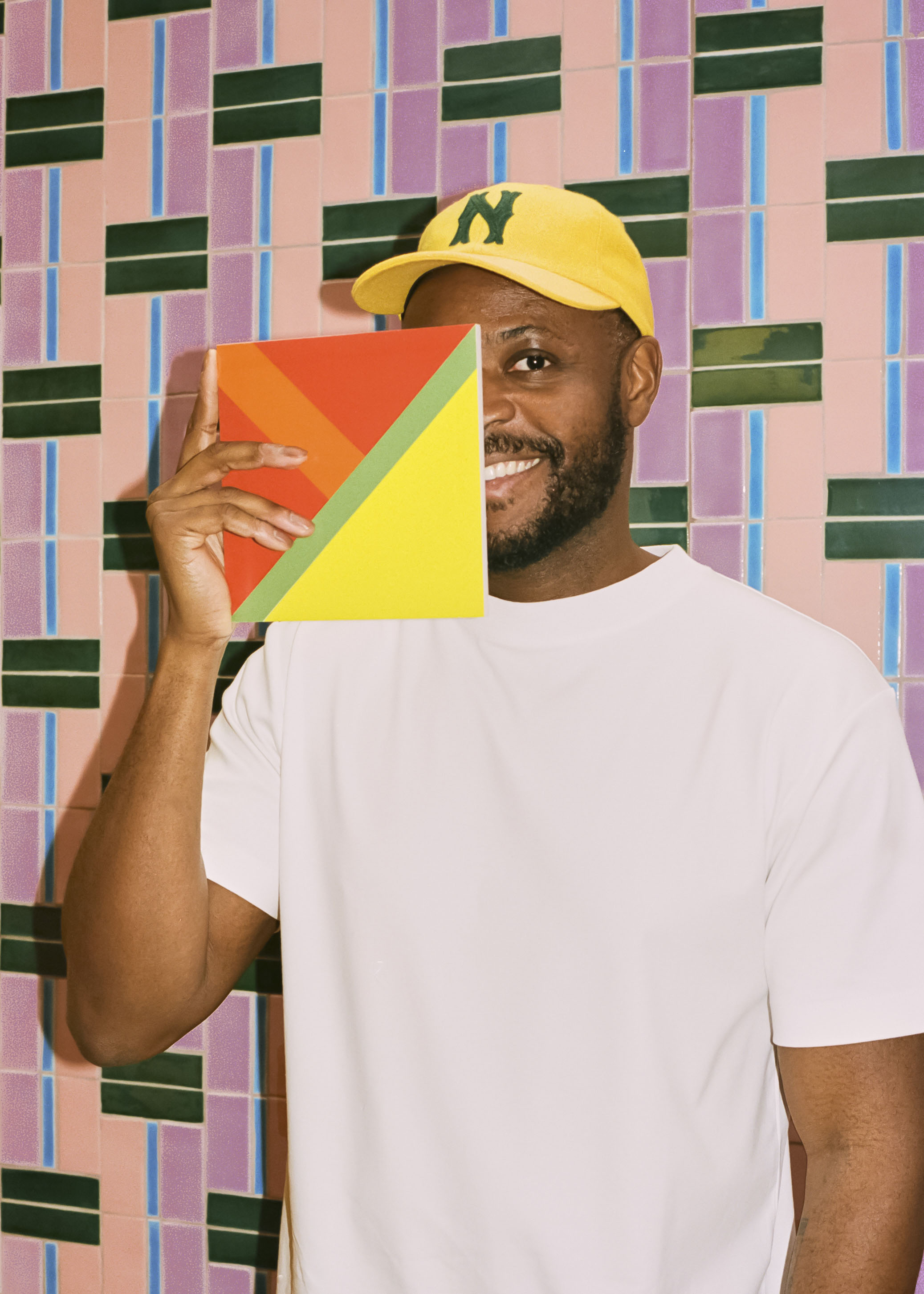 Yinka Ilori X Domus
NEW COLLECTION AVAILABLE NOW
Our exclusive design collaboration with London-based multi-disciplinary artist and designer Yinka Ilori, Yinka Ilori x Domus, was officially launched during this year's Clerkenwell Design Week. Showcasing Ilori's mood-boosting colour palette and patterns across two tile ranges, Yinka Ilori x Domus presents a continuation of his design work and homeware to date, including his trademark vision to evoke optimism through vibrant use of colour in tandem with abstract forms and patterns.

New Extended Showroom:
23–25 Great Sutton Street
Discover our new world of design and all it has to offer at 23–25 Great Sutton Street. Adjoining our existing showroom at 1 Sutton Lane via its shared external courtyard, our new expanded space showcases the very best of hard surface and flooring materials – celebrating design and creativity in the heart of Clerkenwell.