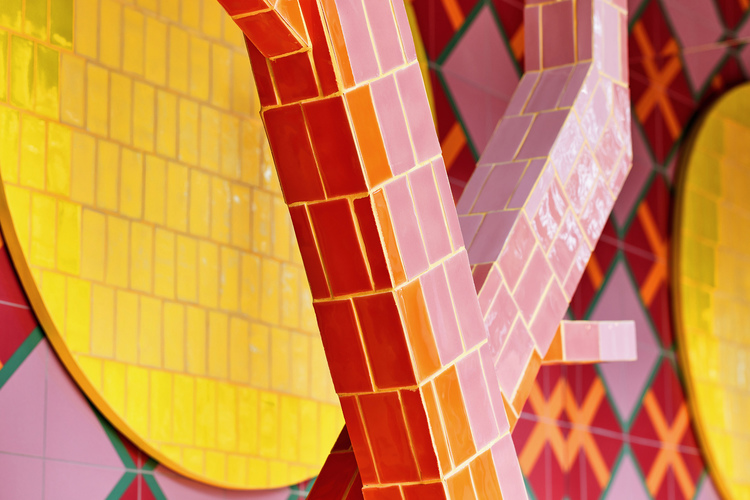 Design installation at Domus Clerkenwell
A Magical World by Yinka Ilori
Experience 'A Magical World' by Yinka Ilori – at Domus Clerkenwell until late 2023
Discover 'A Magical World' by Yinka Ilori at our new showroom on Great Sutton Street, Clerkenwell. Designed by Ilori to launch our new collection Yinka Ilori x Domus for Clerkenwell Design Week 2023, 'A Magical World' is an immersive tiled space filled with joyous colour and pattern. Showcasing the vibrancy and versatility of the two new ranges which form our new collection – Glaze handmade ceramic colours and Screen patterned porcelain designs.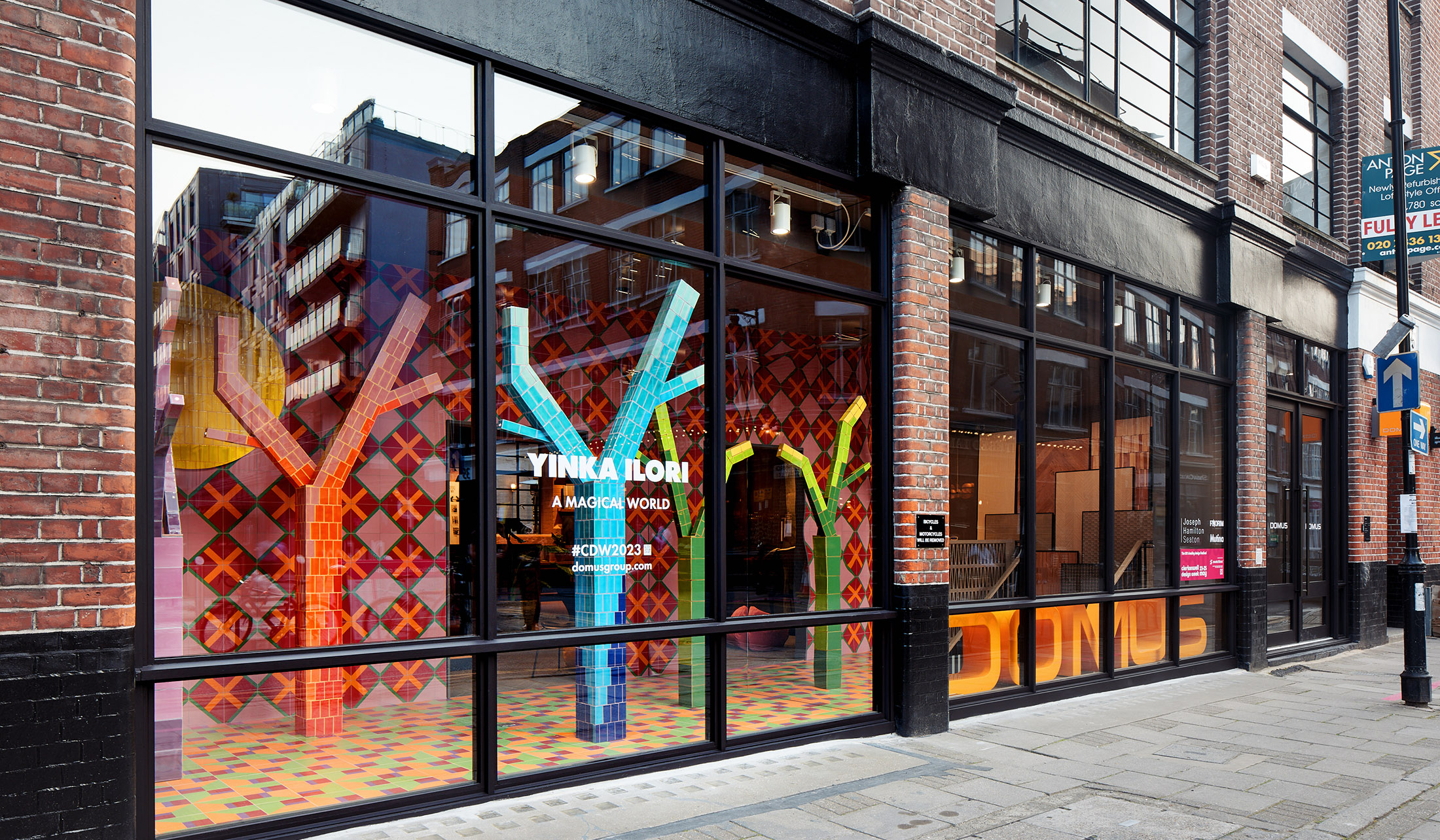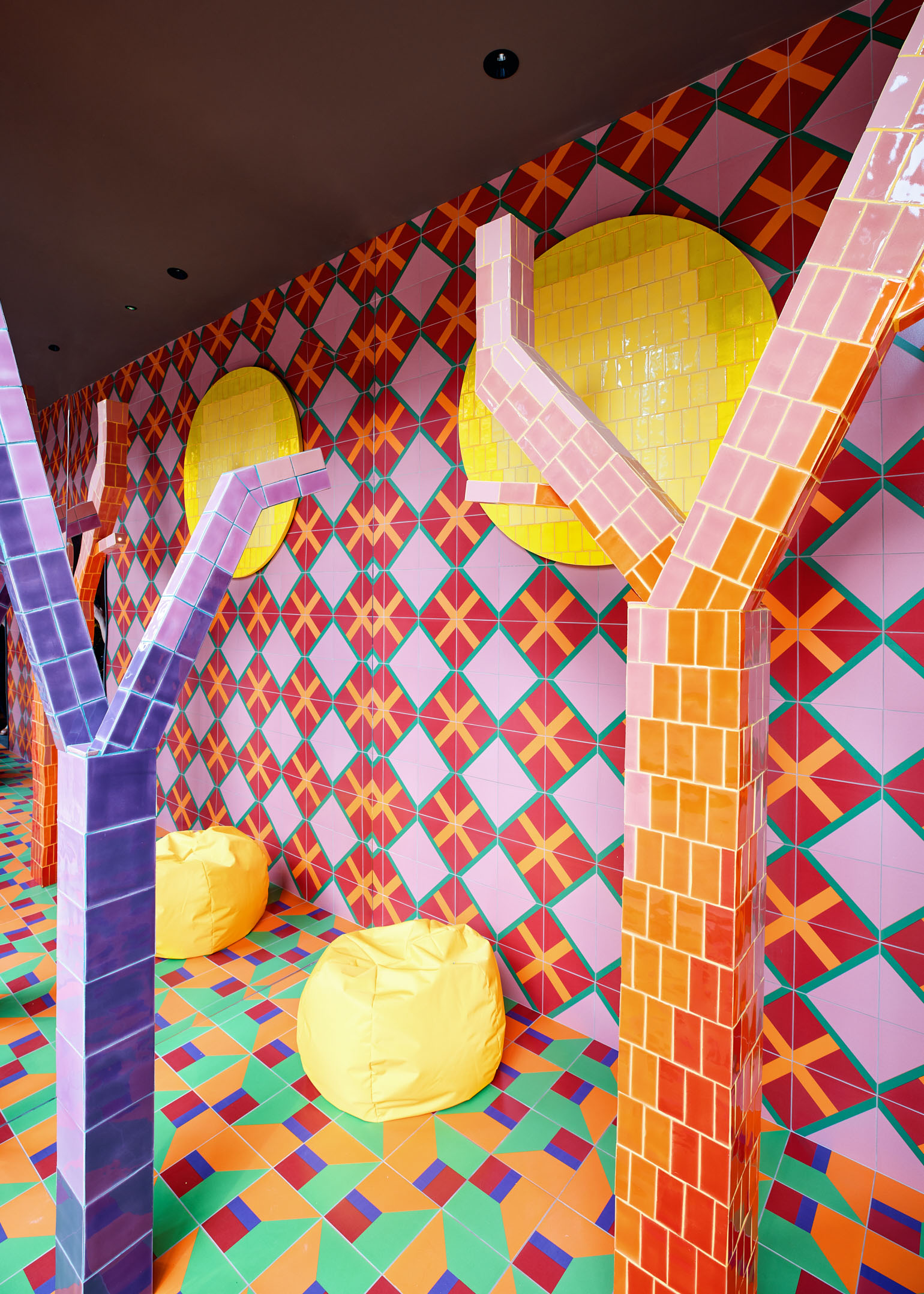 Drawing inspiration from the vibrancy of colour and light in nature, 'A Magical World' utilises several colours and formats of Glaze handmade ceramic to form the sun and tree structures, whilst Screen patterned porcelain designs on the floor and walls mimic the effect of plants and fallen leaves.
Offering reams of radiance together with a glimpse into the creative potential of the new Yinka Ilori x Domus ranges, expect a very bright and sunny design installation which brings joy to those who visit.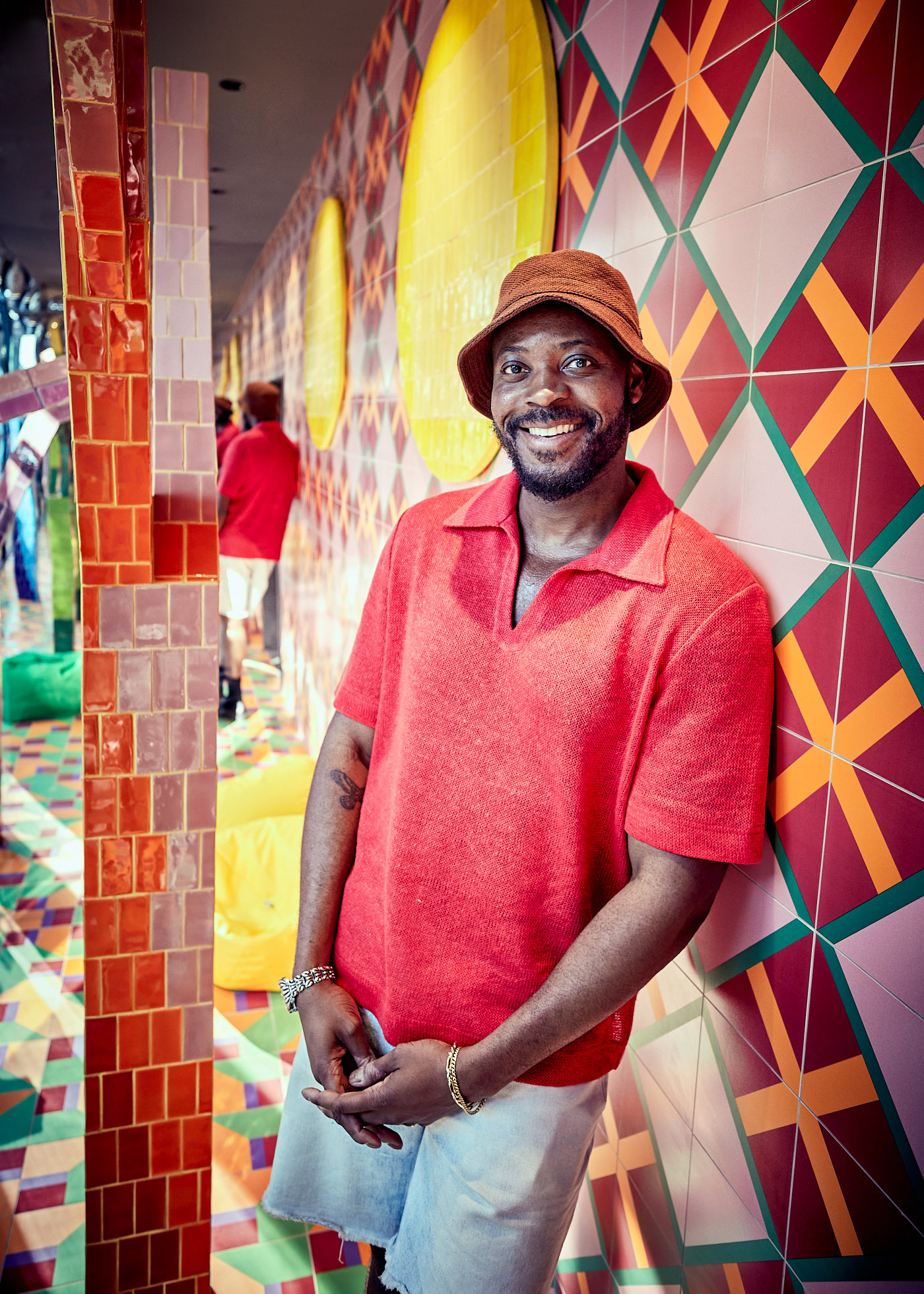 "'A Magical World' is an immersive forest showcasing the versatility of the tile collection, with endless possible configurations. The tree sculptures and sun use various formats and colour combinations of ceramic tiles to create a gradient effect, while porcelain tiles on the floor mimic fallen leaves. Ultimately, 'A Magical World' inspires passers-by to see the possibilities of using these versatile materials to express their sense of identity and belonging."
– Yinka Ilori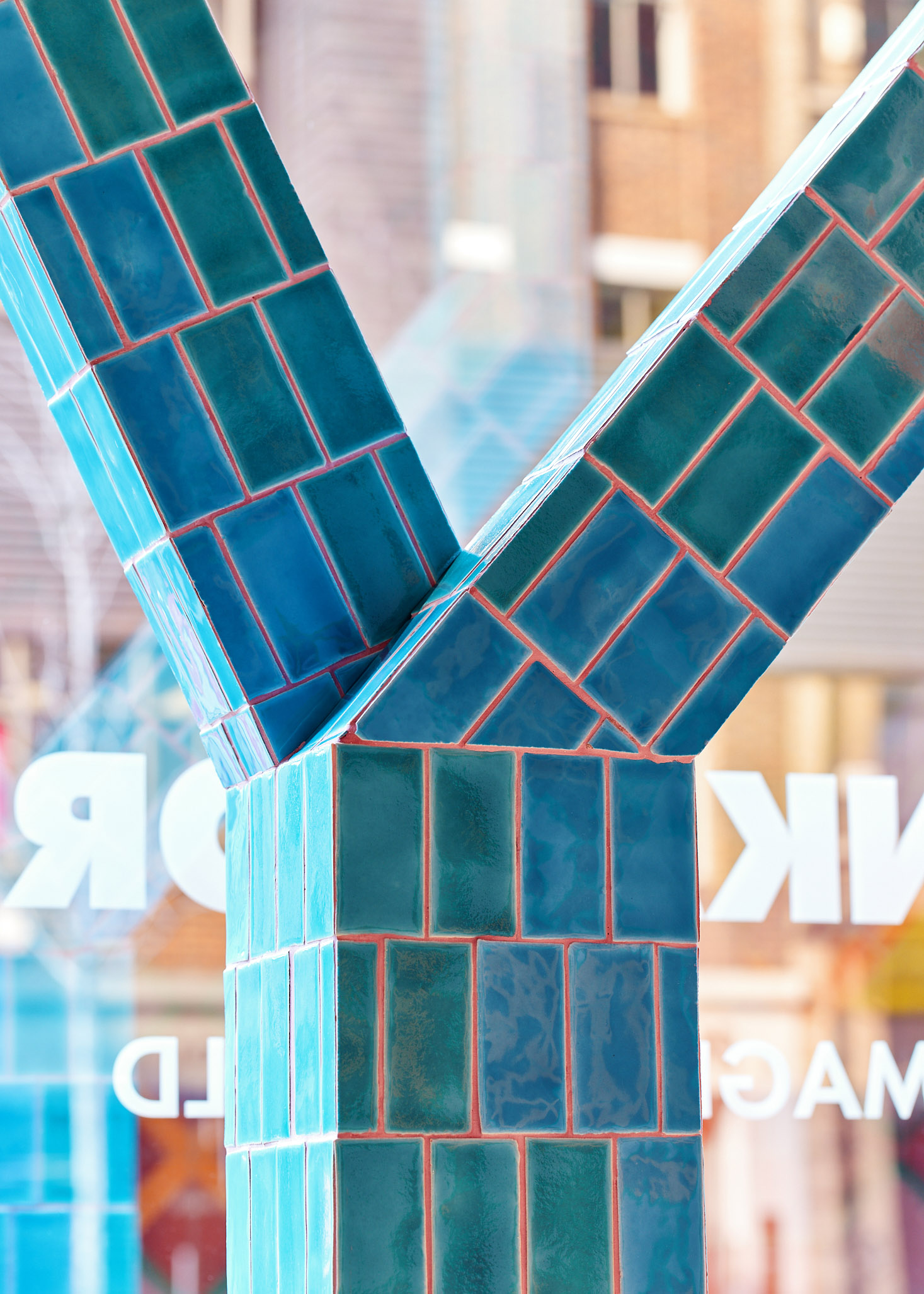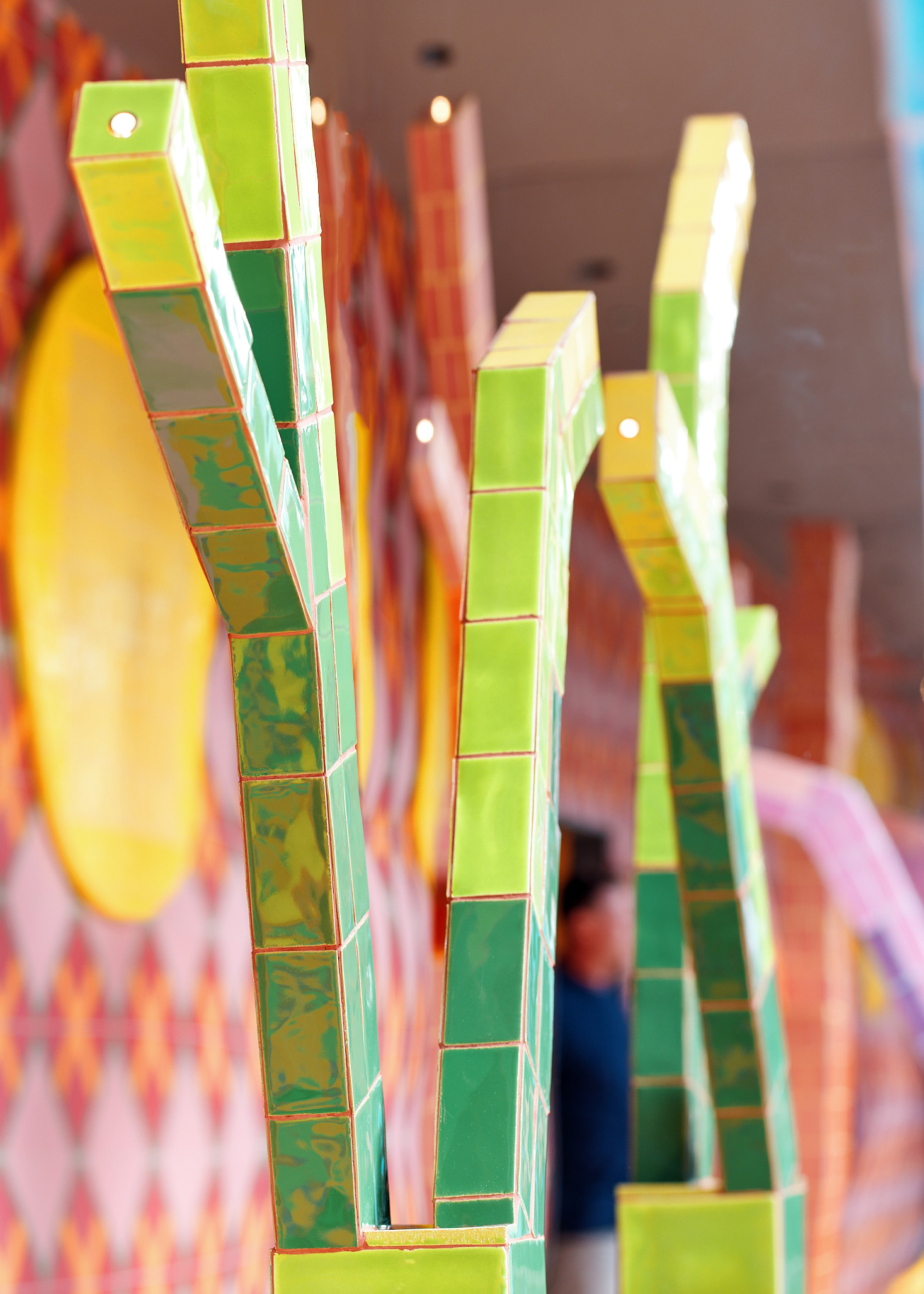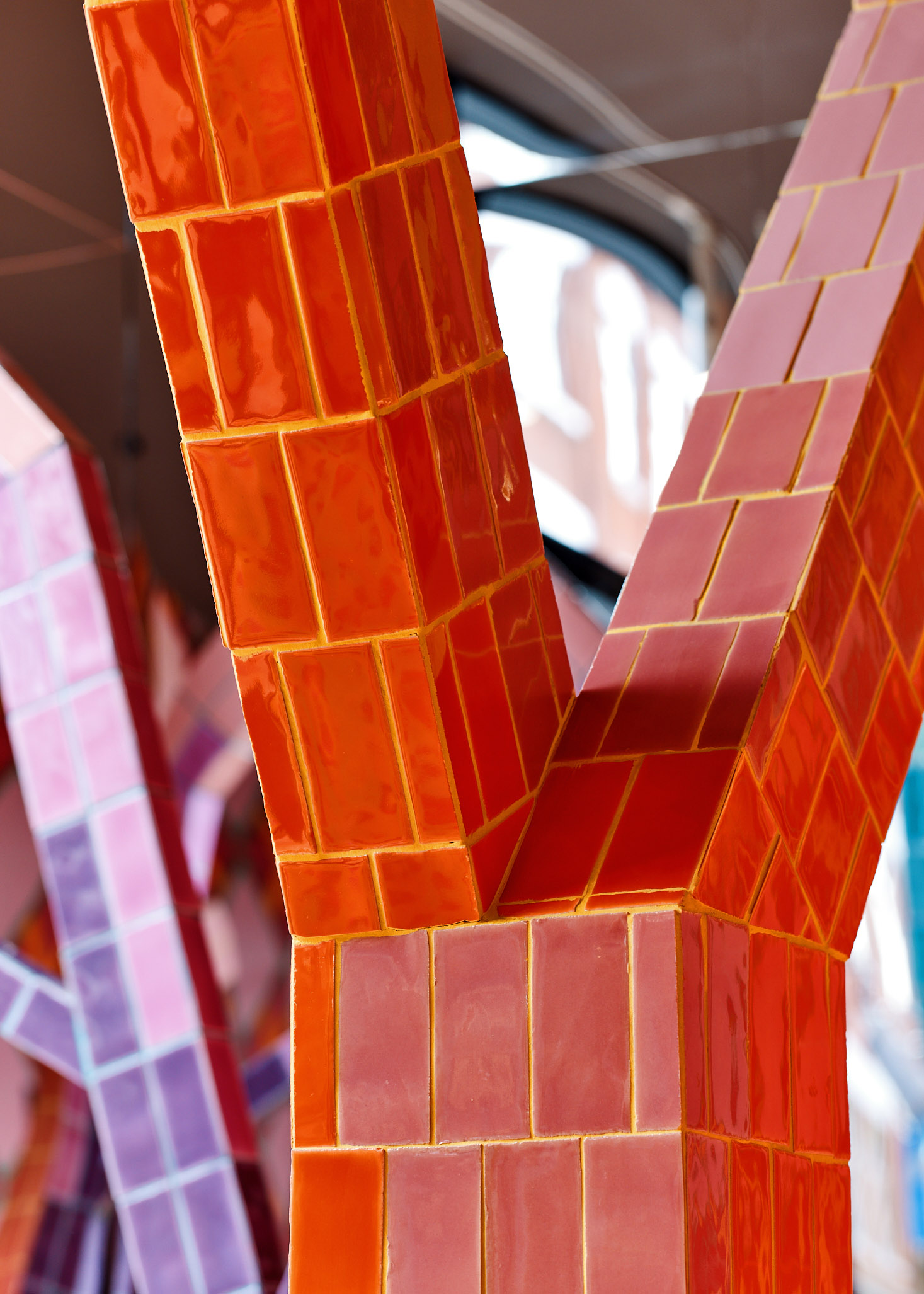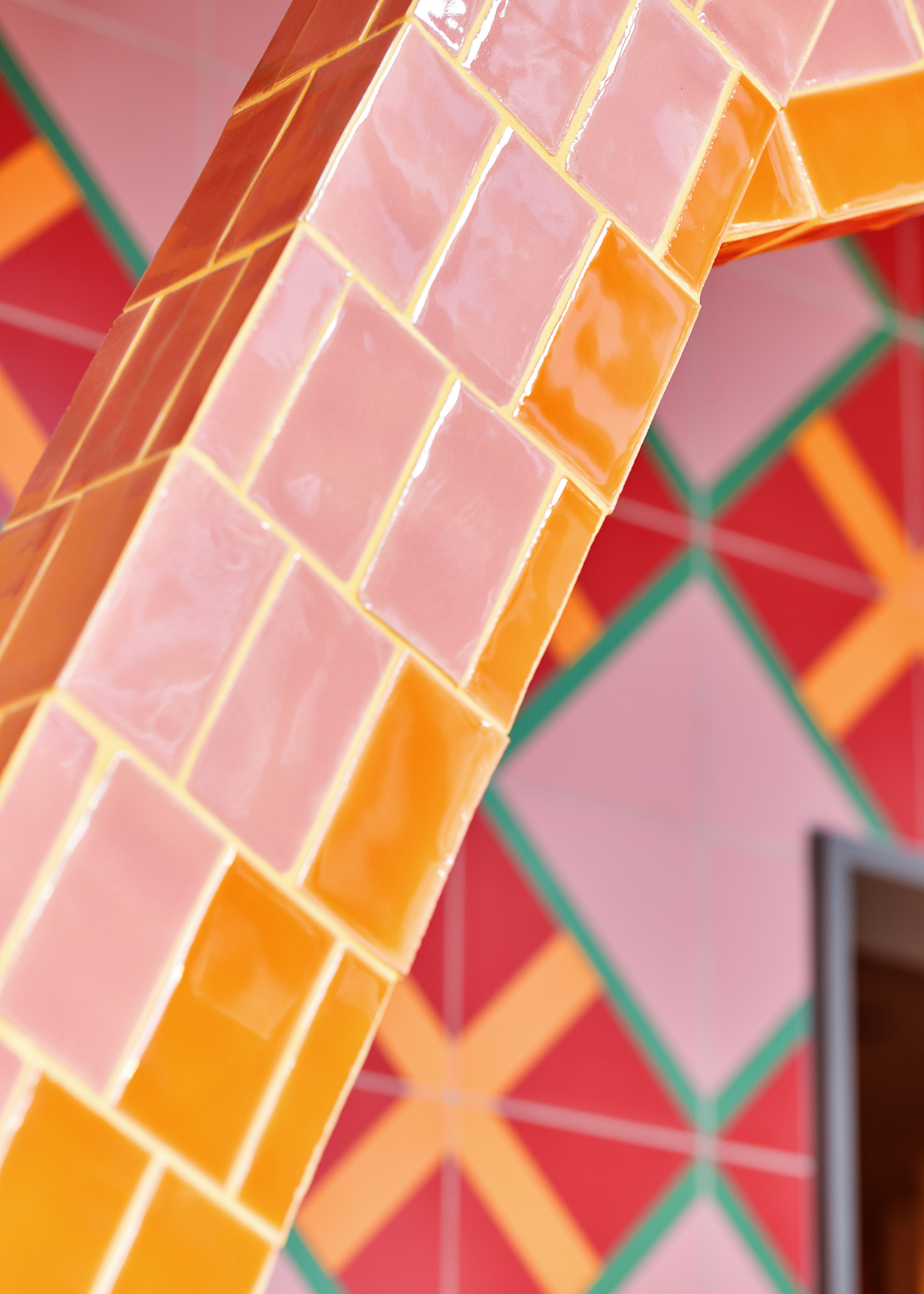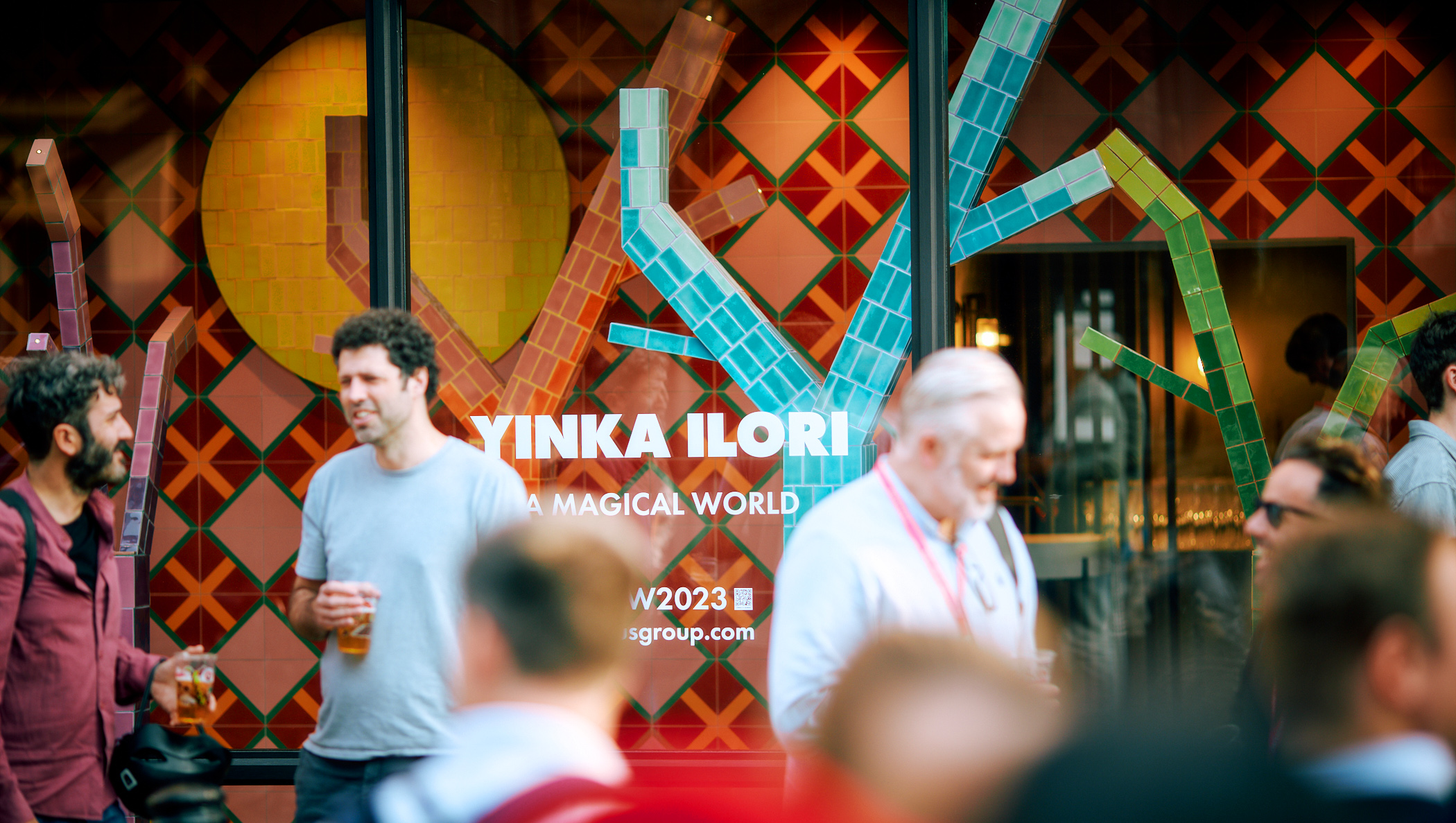 'A Magical World' design installation by Yinka Ilori will remain in situ at Domus Clerkenwell until late 2023. Plan a showroom visit via the link below to experience the joy…