Natural, timeless beauty in six warm oak colours
Robur Wood
Sustainable, premium quality natural wood flooring
Our newest premium quality engineered wood flooring collection is the perfect and sustainable choice for adding natural warmth and timeless beauty to interior schemes. Offering a soft, warm palette of six natural oak colours. The 'Select' grade offers minimal knots and sapwood, with limited tonal variation. Available in three plank formats and two parquet formats.
4 Ranges / 6 Colours / 1 Finish / 5 Formats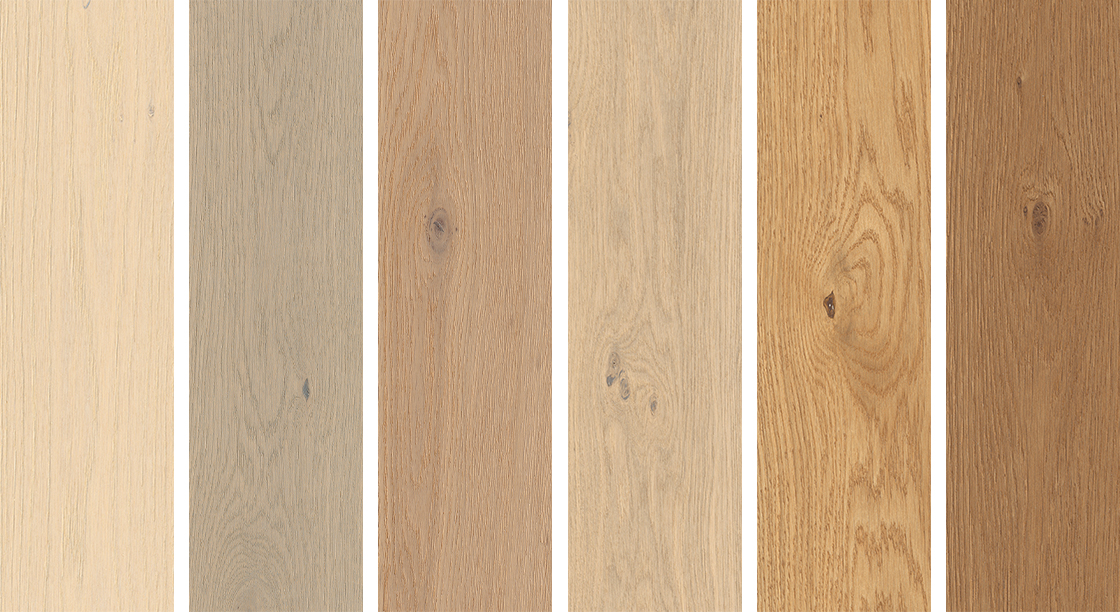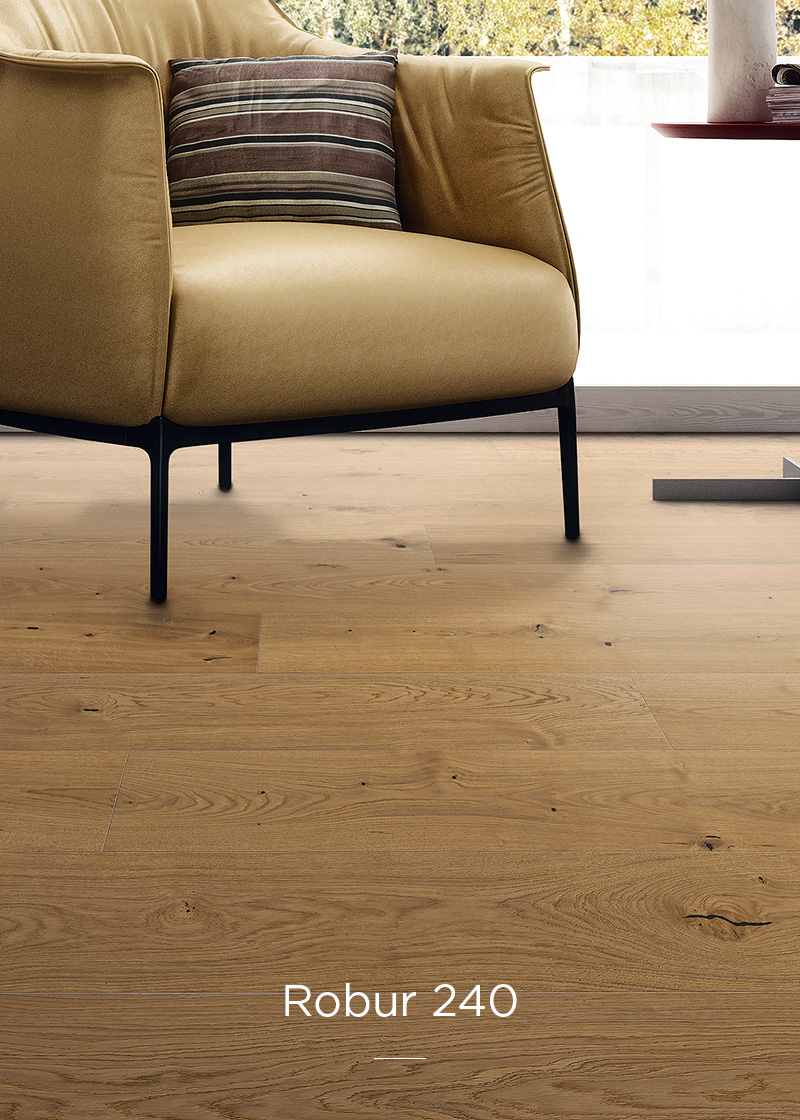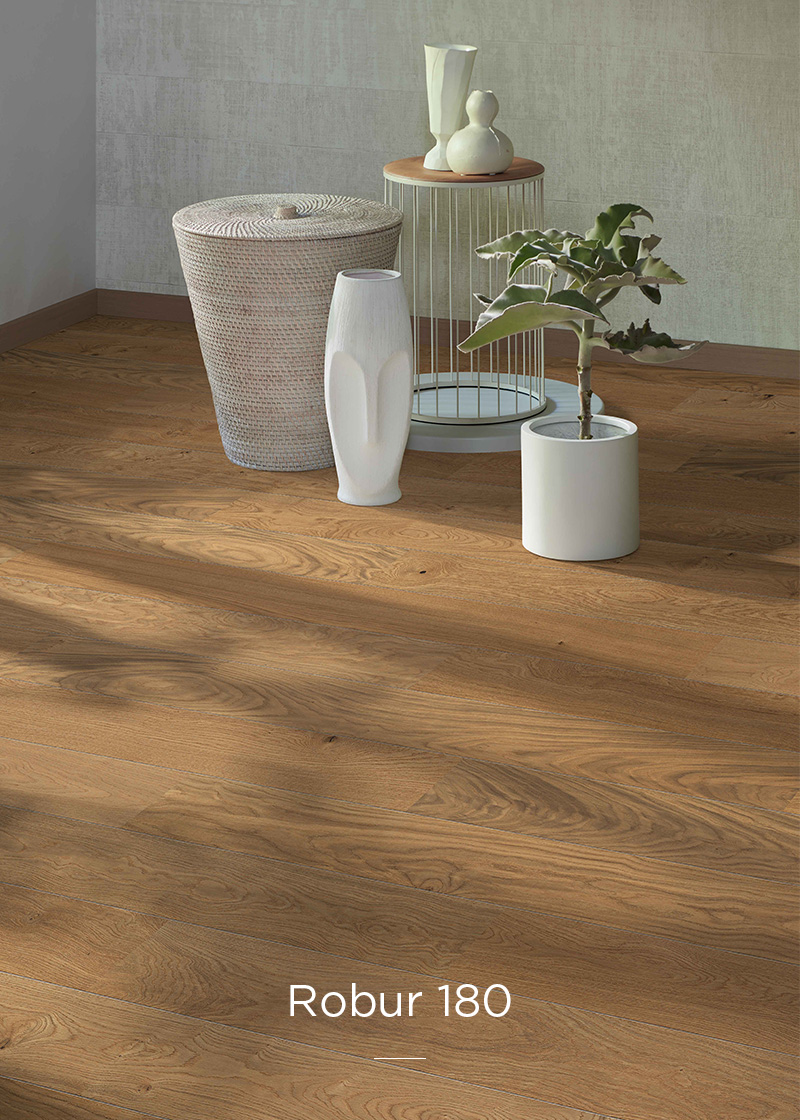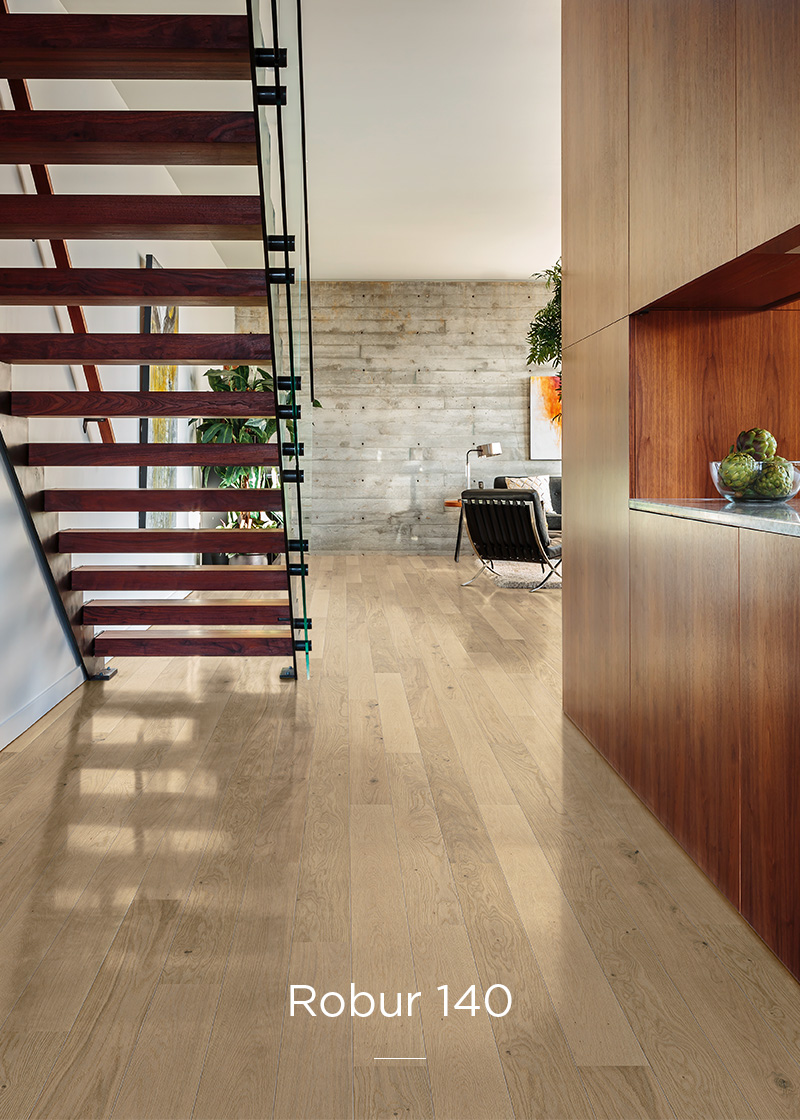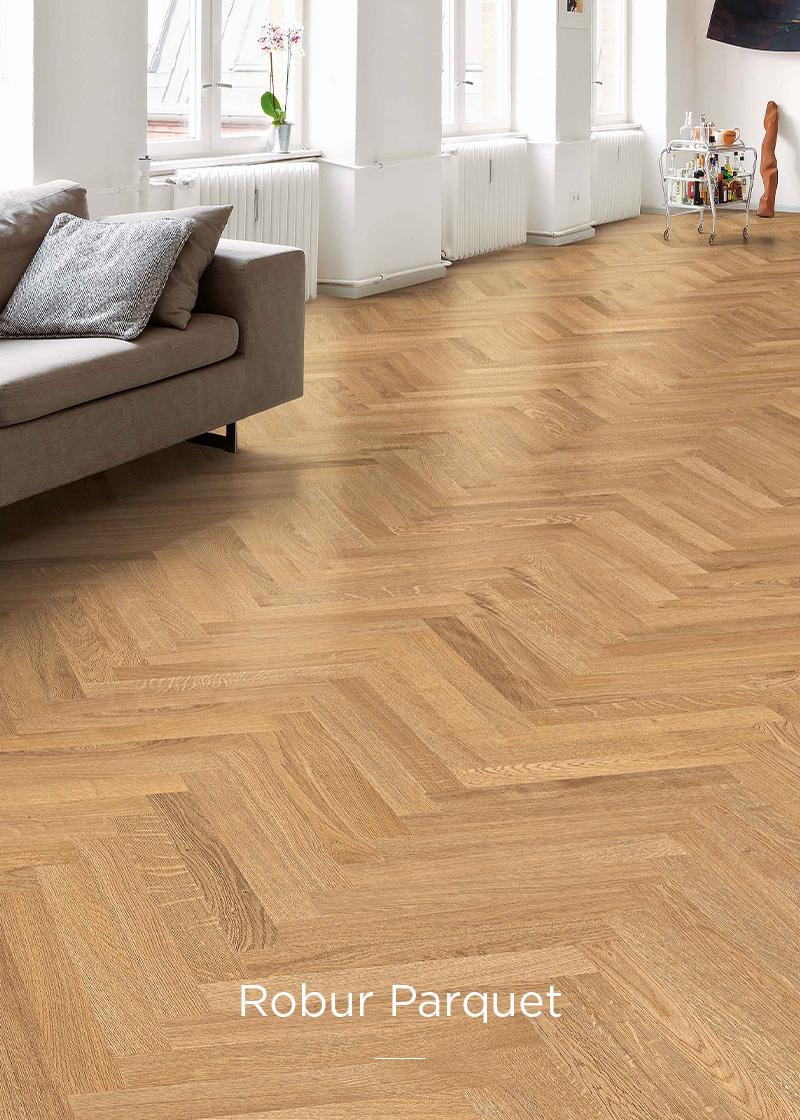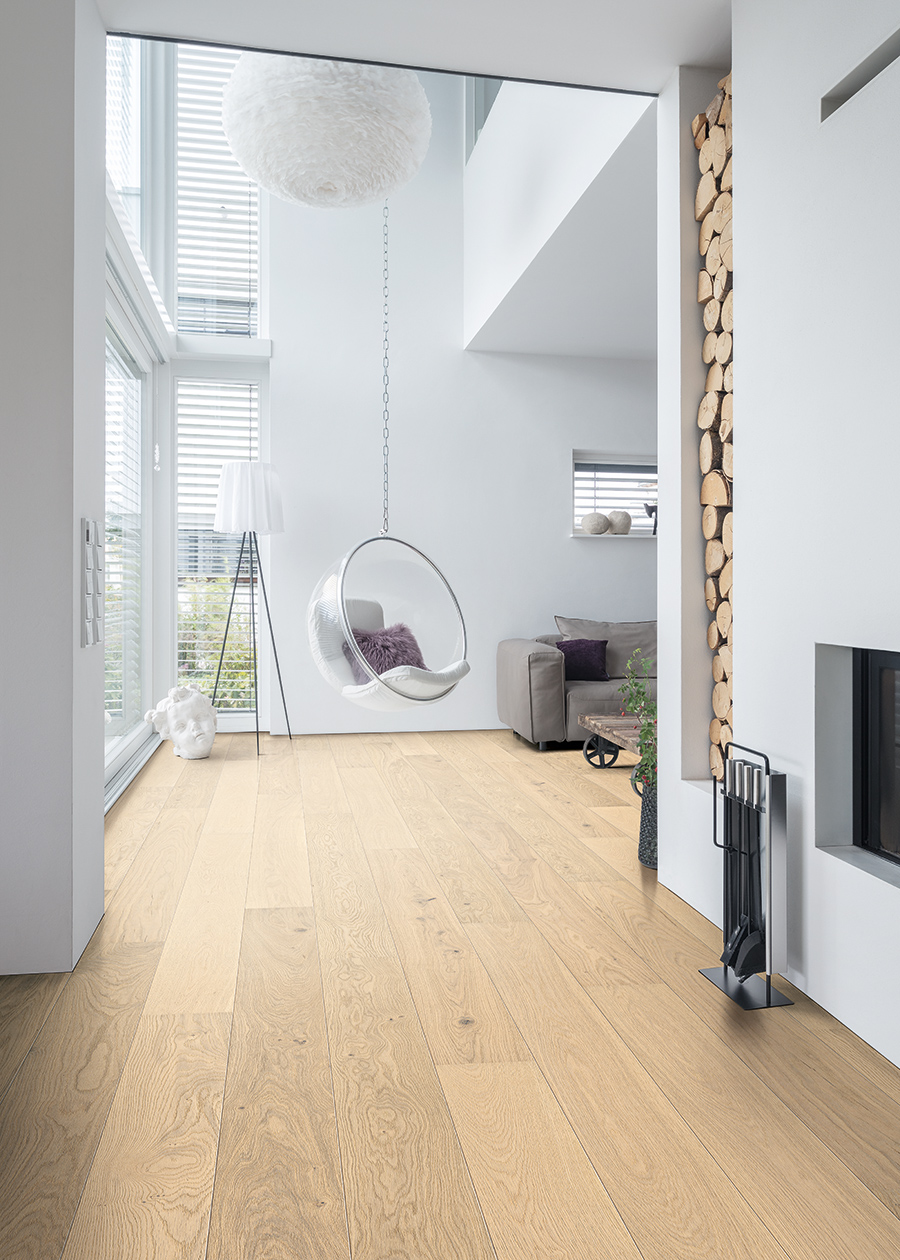 Natural matt surface finish – 3.5mm wear layer
A low gloss lacquered finish combines the look and soft matt feel of a natural oil surface with the durability and ease of maintenance of a lacquered floor, protected from daily wear and tear and easy to clean. Robur wood flooring offers a 3.5mm European Oak wear layer as part of a 3-layer engineered construction designed to control the natural expansion and contraction of this natural material.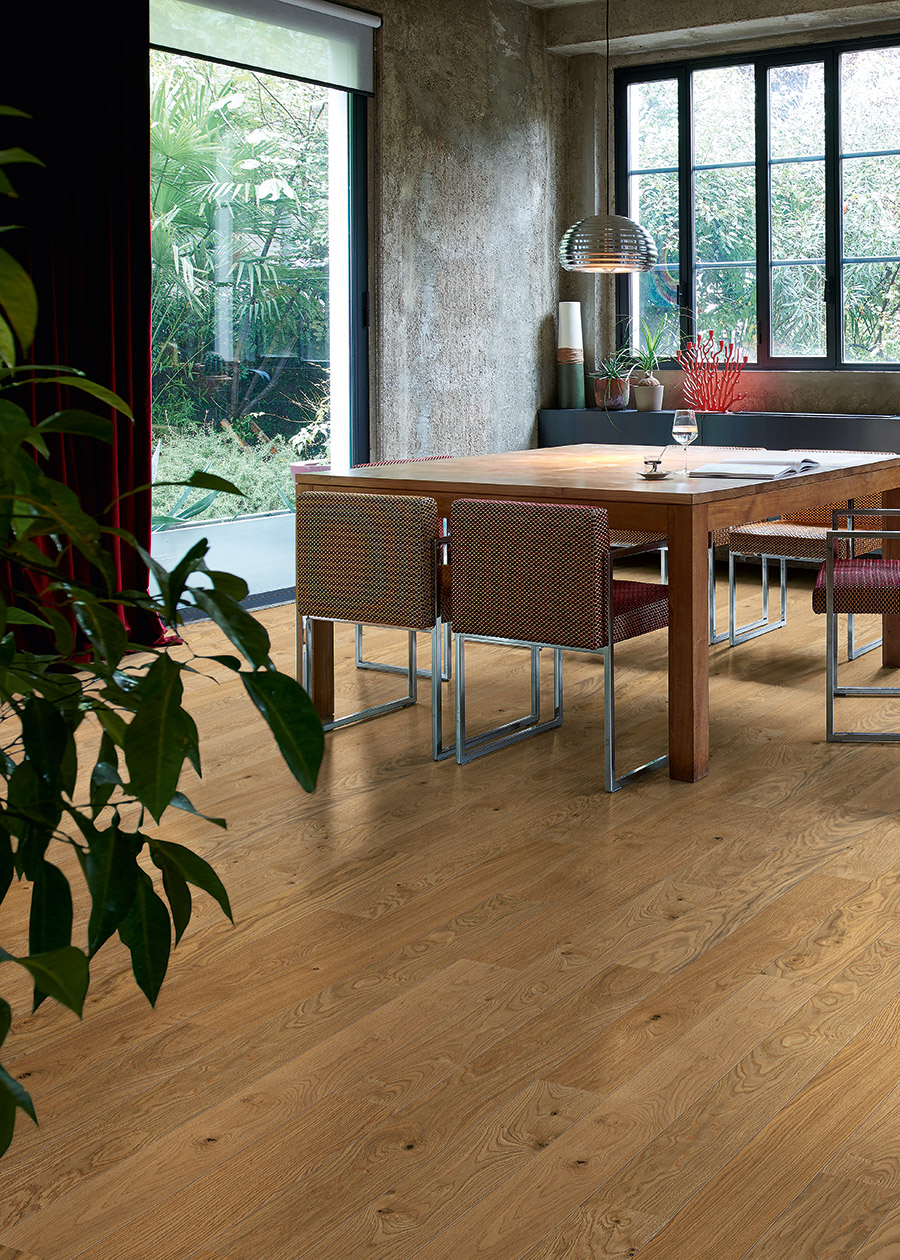 Sustainably sourced, PEFC-certified timber
The raw wood used to make Domus' Robur collection comes from PEFC™ certified (PEFC/16-37-2066) timber and forest management – a transparent and independent certification system for ensuring sustainable, environmentally-friendly forest management. PEFC™ certified 'forest certification' is performed in accordance with strict regulations to protect forests – ensuring end users get responsibly sourced timber.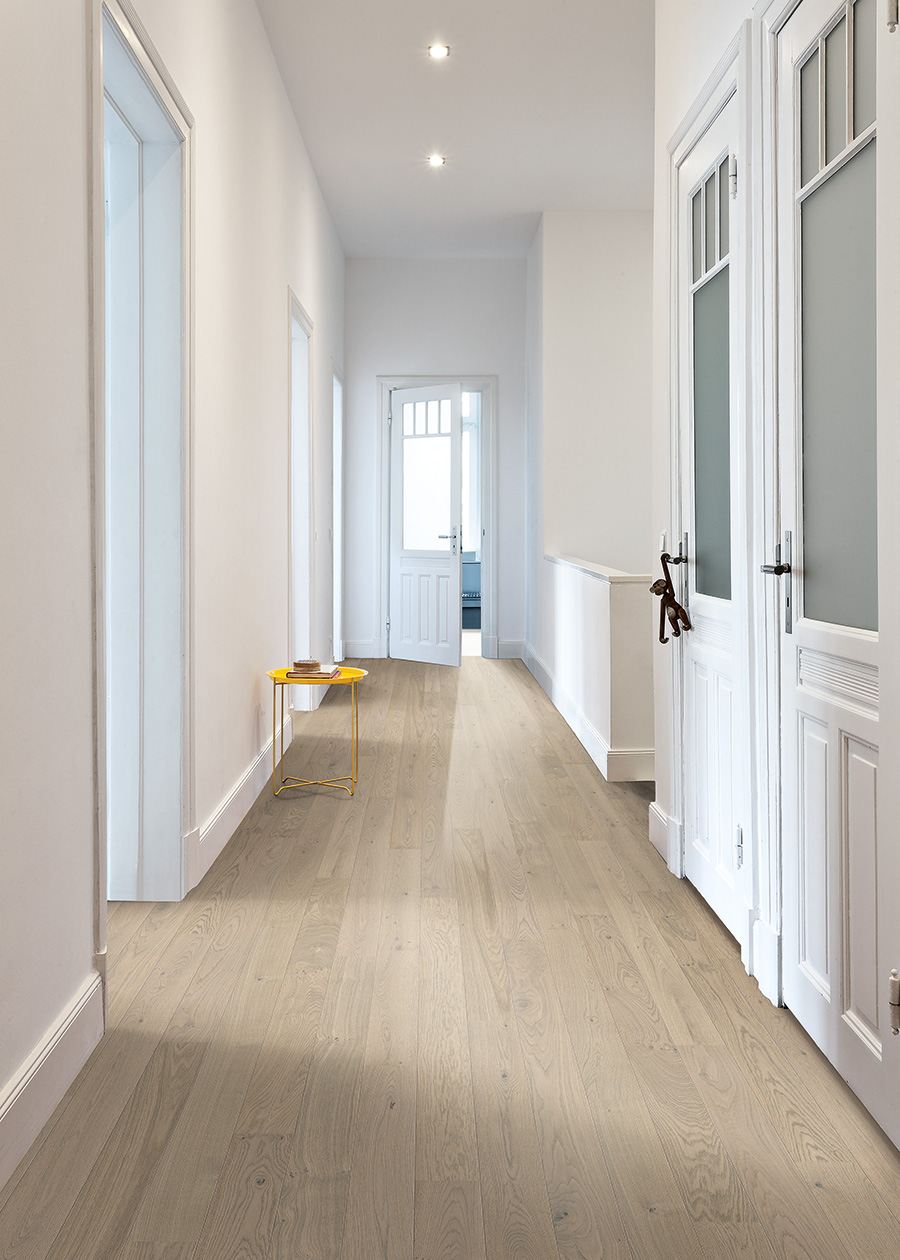 Manufactured in Europe from European oak, minimising environmental impact
Domus' Robur wood flooring is manufactured in Europe utilising cutting-edge production technologies which take account of important environmental aspects in every phase of production. Robur's manufacturing process minimises negative environmental impacts whilst conserving energy and natural resources, with wood waste arising from production used to generate green energy at the factory's own hydropower plant.

View our PEFC™ Chain of Custody certification here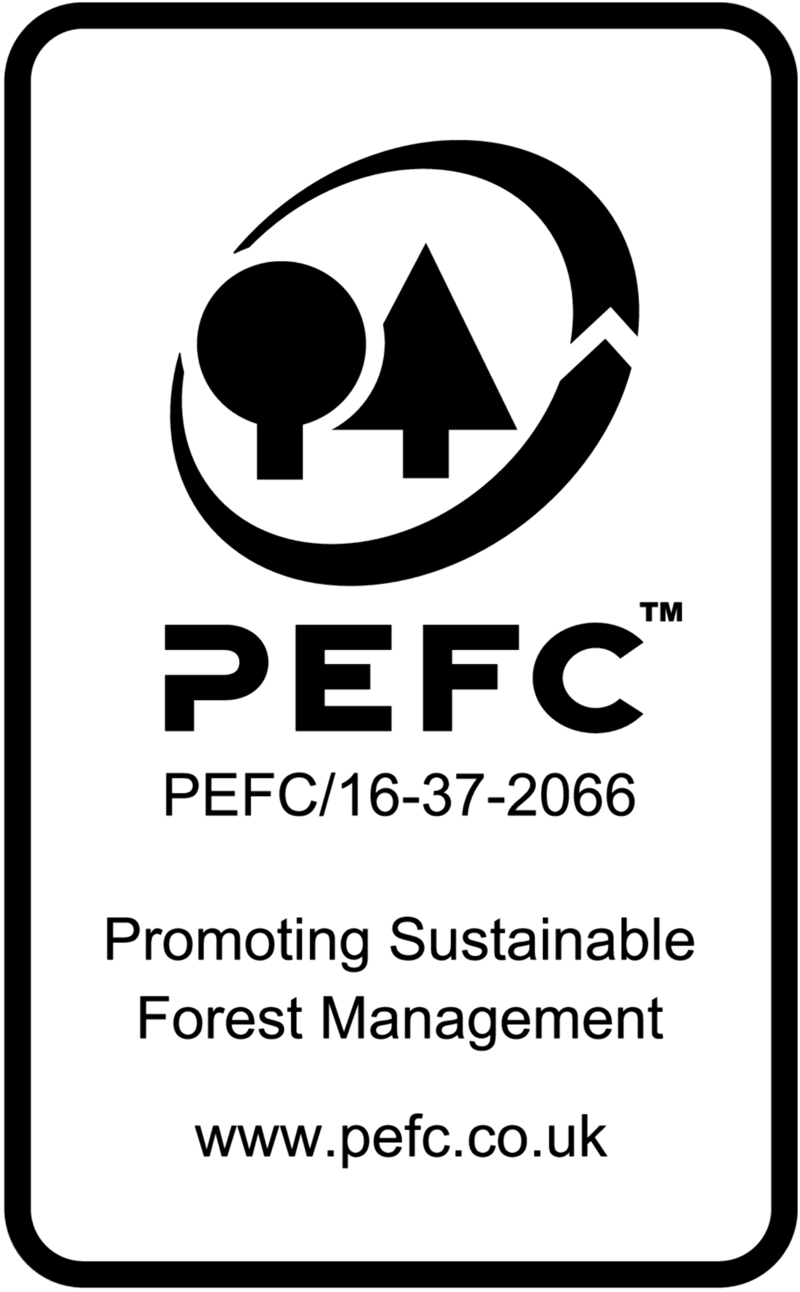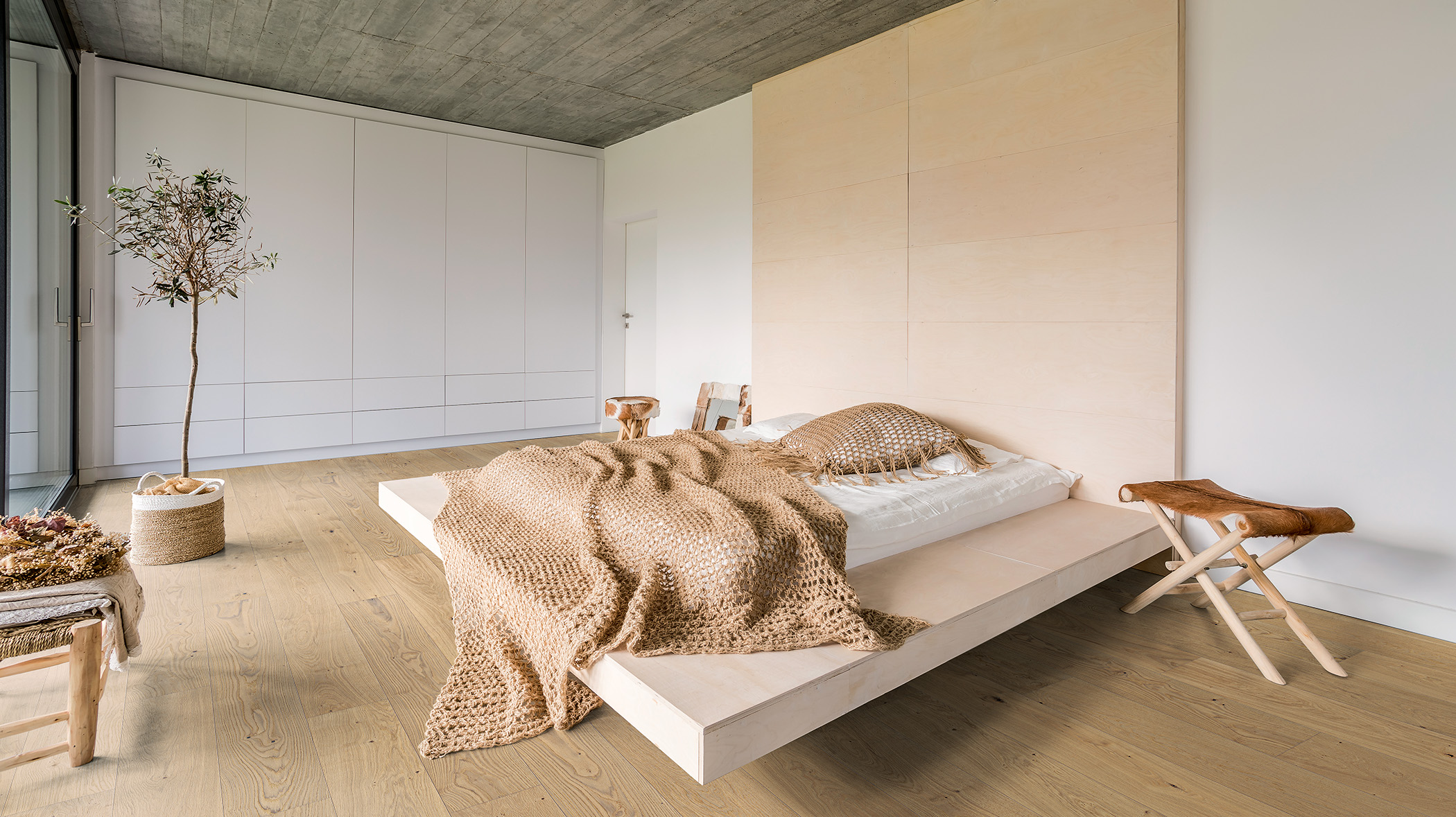 Simple installation system via high precision connection technology
Robur can be installed in one of two ways:
1) Floating – fast and glueless method
2) Glue-down – a long-lasting method that reduces movement and footfall sound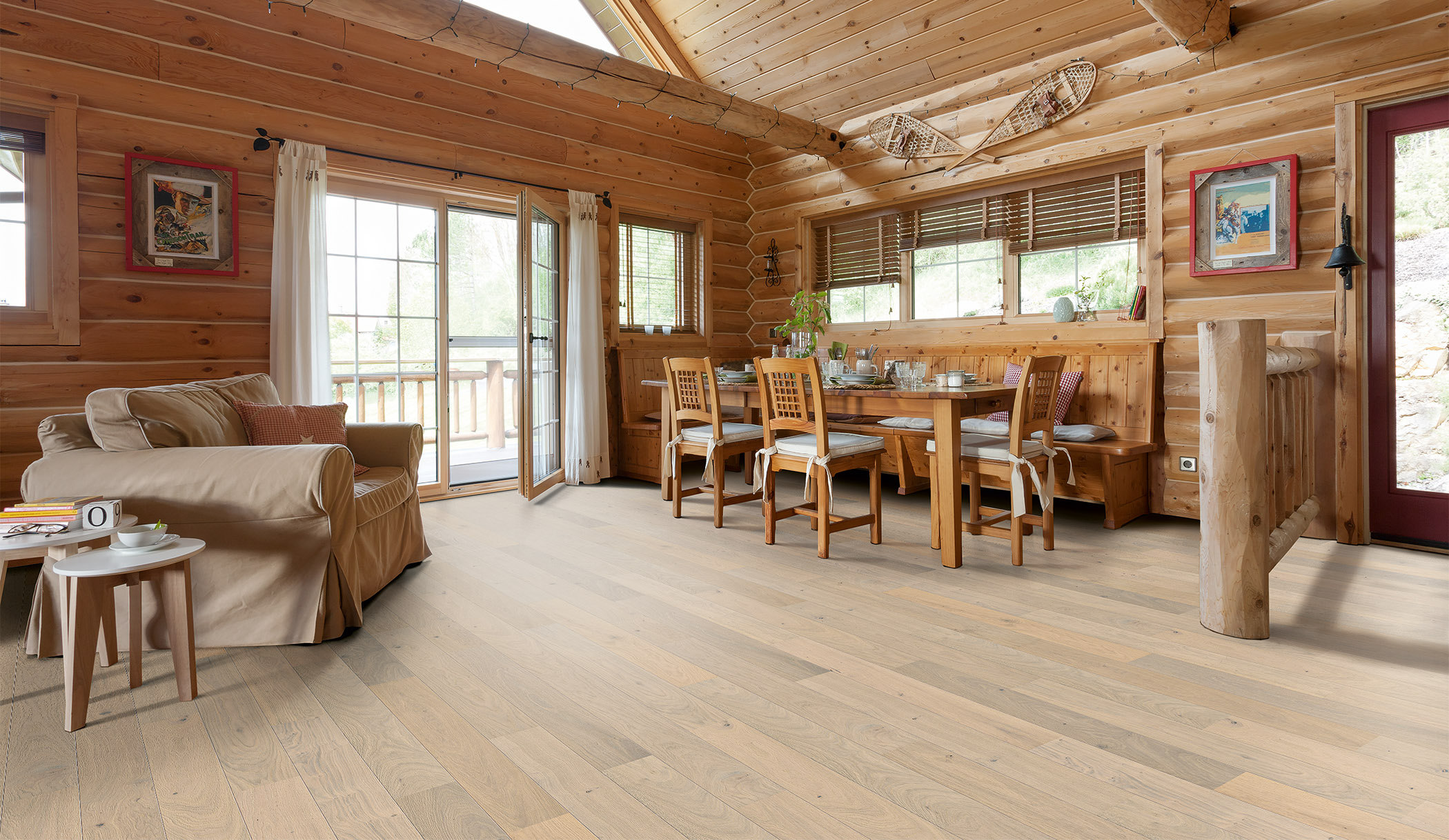 For quick and effortless installation, planks can be 'floated' by engaging the 5G fold-down locking joints – a fast and glueless method that securely interlocks the pieces with the help of a patented tongue mechanism.
Robur can also be installed using adhesive to fix the planks firmly to the subfloor. This installation method controls the natural expansion and contraction of the wood and assists with reducing footfall sound.