New Terracotta
Handmade Ceramic Tiles
New Terracotta handmade ceramic tiles
Handmade in central Portugal using local clay, Domus' New Terracotta ceramic tiles are made entirely by hand, with no machinery used in the process. Traditional production techniques incorporate hand moulding and hand cutting, resulting in a unique, tactile quality to the finish and shape. Subtle shade variations, irregular edges and small imperfections are all part of the time-worn aesthetic, with no two tiles ever the same.
Offering a wide selection of shapes in an extensive colour palette and multiple finish options, the New Terracotta designs embrace the trend for a luxurious aesthetic with a handcrafted edge. Interesting glaze techniques, jewel-like colours and a metallic-like lustre channel a contemporary eclectic style, adding an alluring feel to residential and commercial interiors alike.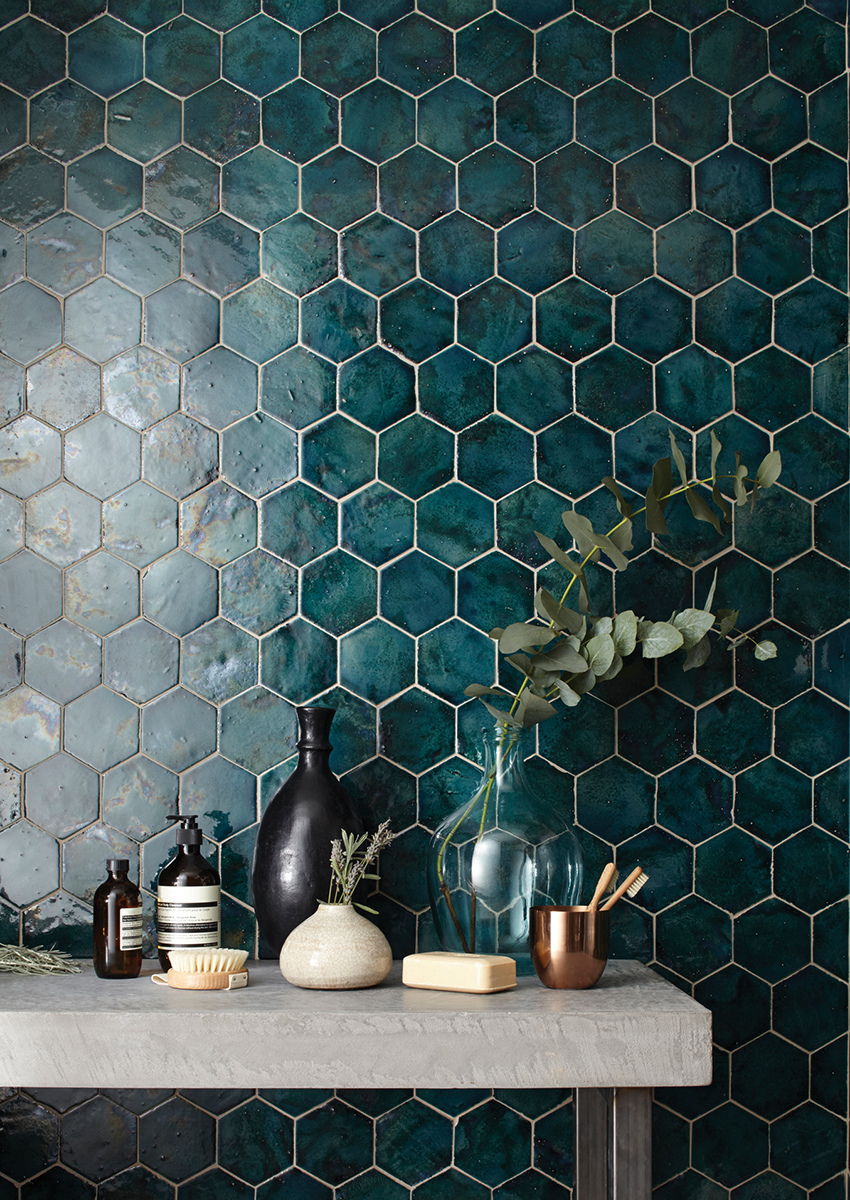 A fresh, geometric approach
In recent years, the 'Mystery Teal Oxide Explosion' hexagon-shaped tile has become a modern tile classic, welcoming a fresh geometric approach to surface design. The striking Oxide finish and texture are obtained by applying the glaze to the reverse surface of the raw tile. The array of indents and textures allows the depth of the glaze to vary creating a multi-tone finish with an enticing richness and depth.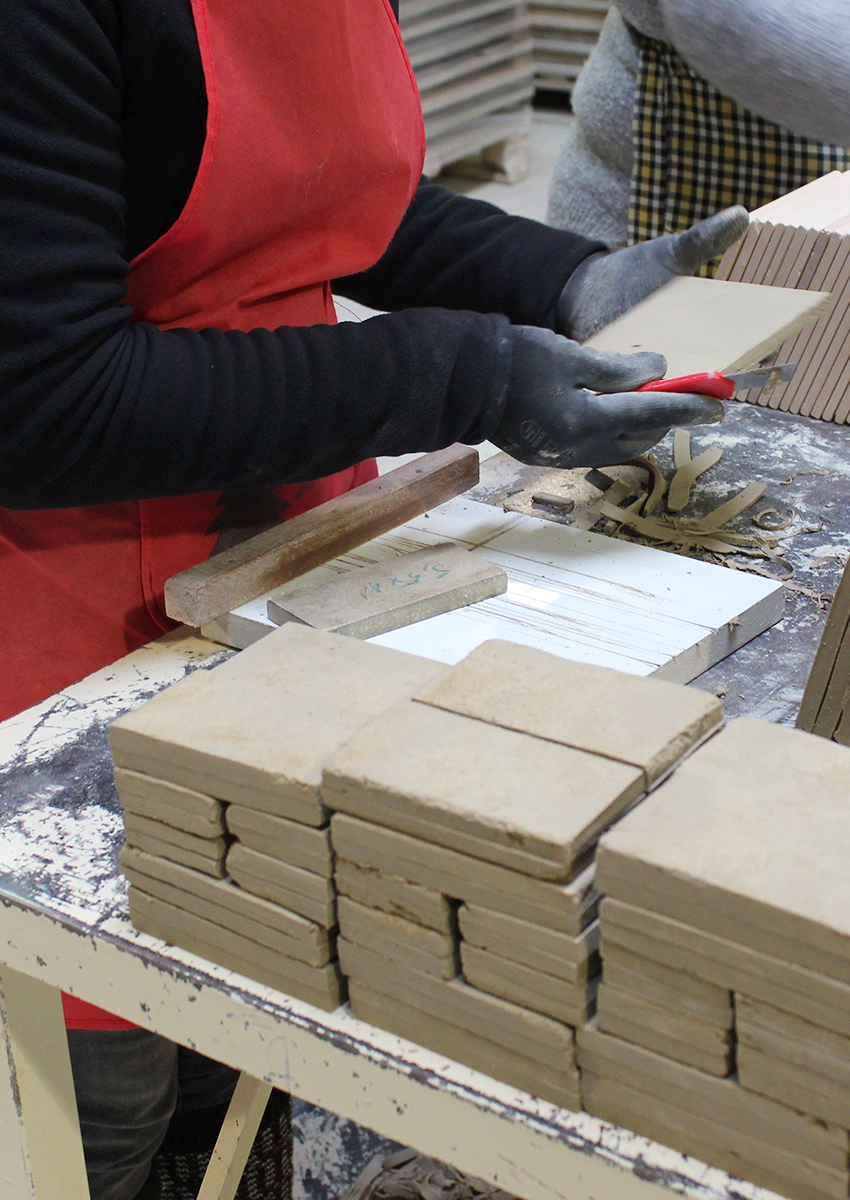 Minimal environmental impact
The New Terracotta production process aims to minimise any impact on the environment. In terms of eco-credentials, the ceramic tiles are dried naturally in the factory using heat captured from the kilns prior to firing, while all liquid waste and 'scrap clay' from the process are put back into making tiles. The unglazed raw bisque tiles are especially eco-friendly since they are only fired once, using half the energy required to make the glazed tiles, which are fired twice — once prior to glazing and once afterwards.
There are hundreds of colour, finish and shape combinations to choose from, plus a selection of décors to explore.