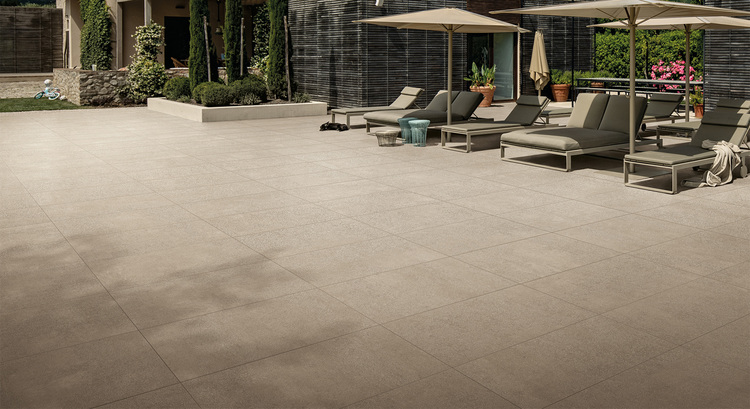 Discover
External 20mm
Collection
External 20mm is a collection of 20mm-thick porcelain tiles designed for outdoor use in residential gardens, balconies, terraces, large public spaces and open environments. Use External 20mm ranges with Domus External Support Systems—raised floors using adjustable pedestals and support rails.
The External Support Systems consist of adjustable external pedestals with built-in slope correctors that can be used for large-scale commercial and landscape residential projects. The external system is water and frost-proof and chemical-resistant. It's easy to install and maintain and durable for heavy foot traffic areas. Joints remain open to allow water to drain off the surface.
Image: Lode 20mm DXF KTL 02 Matt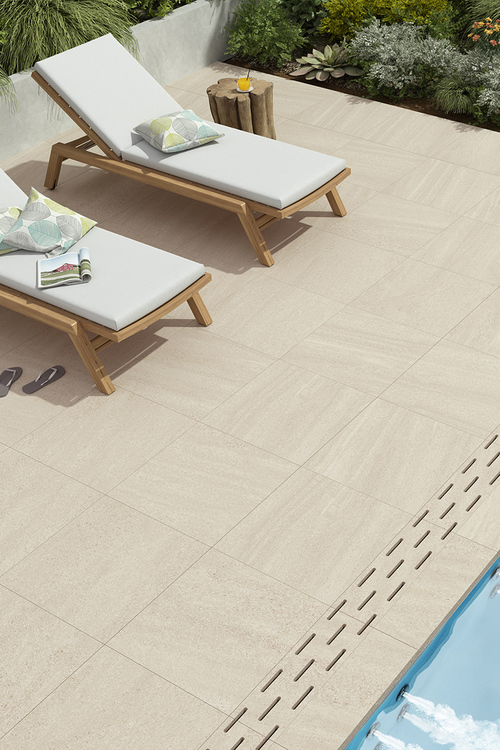 Specifically designed for outdoor environments, the 20mm tiles faithfully replicate everything from weathered timber to natural stone using high-tech porcelain inkjet printing.
Domus External Support Systems and External 20mm ranges deliver a first-class design and high-performance, eco-friendly floor with exceptionally speedy installation times as there is no need for adhesives or grouting. Most, and in some cases all, of the wet trade challenges, are removed.
Image: Cotto Tech 20mm DXF MTO 02 Outdoor Natural