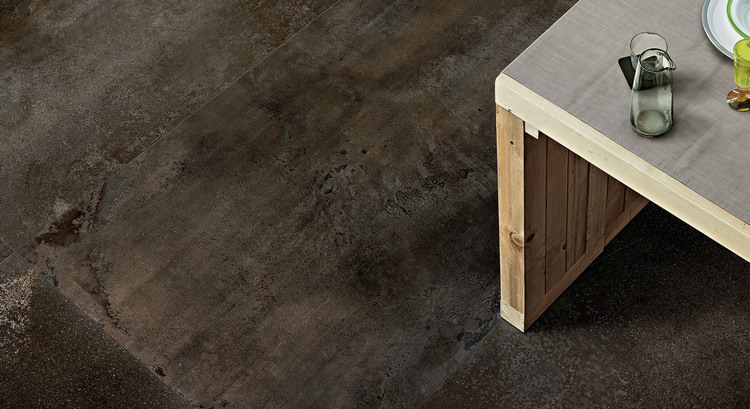 Discover
Magnum 6mm Slabs
Collection
Extra-Large Lightweight Porcelain Slabs
Extra-large sizes up to 3200 x 1600 only 6mm thick. Light, versatile and strong, with extraordinary aesthetic appeal for exterior and interior residential or commercial designs.
For a fresh approach to surface design, the Magnum collection of lightweight porcelain slabs offers XL sizes in contemporary, marble, stone or timber styles. Available exclusively at Domus, Magnum represents true innovation in porcelain design.
Image: Industrial Magnum DMAG 21 Natural & DMAG 25 Natural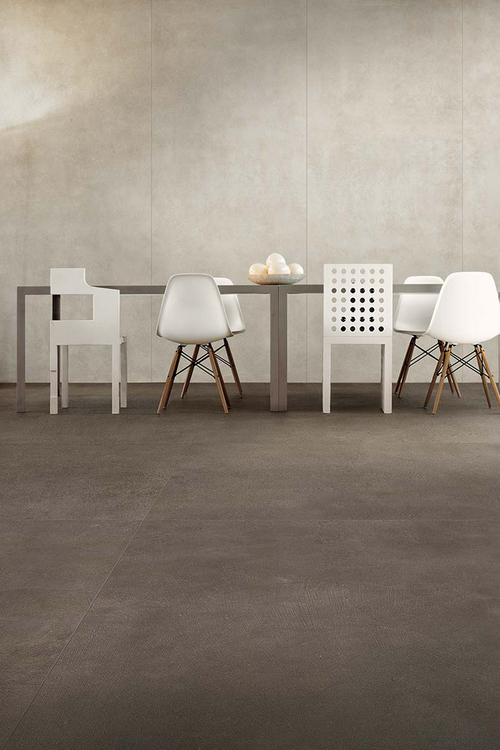 Light, Versatile & Strong
At only 6mm thick, Magnum tiles are light, versatile, strong and scratch-resistant. The slabs can be laid on both floors and walls to achieve large, continuous flat surfaces with minimal grout lines. Surfaces with large dimensions become straightforward to design. Combined with the various material styles available, Magnum is the alternative to traditional natural stone slabs in all interior and exterior spaces.
Image: Les Bijoux Magnum DMAG 110 Matt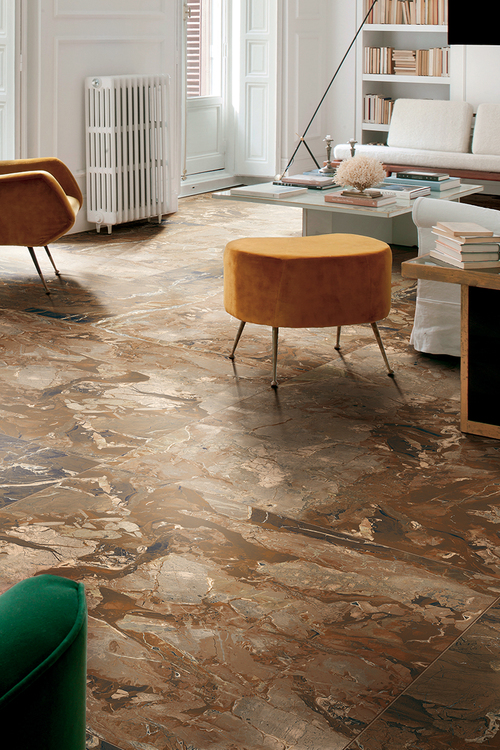 Stunning Aesthetics
Magnum offers a wide selection of decorative surface solutions with a variety of material inspirations and styles. The texture and detail achieved on each slab is exceptional and indistinguishable from its natural counterpart — a result of superior inkjet printing technology. The impressive appearance offered by Magnum XL formats guarantees striking surfaces, making it an exciting new option for architects and designers.
Image: I Filati Magnum DMAG 138 Matt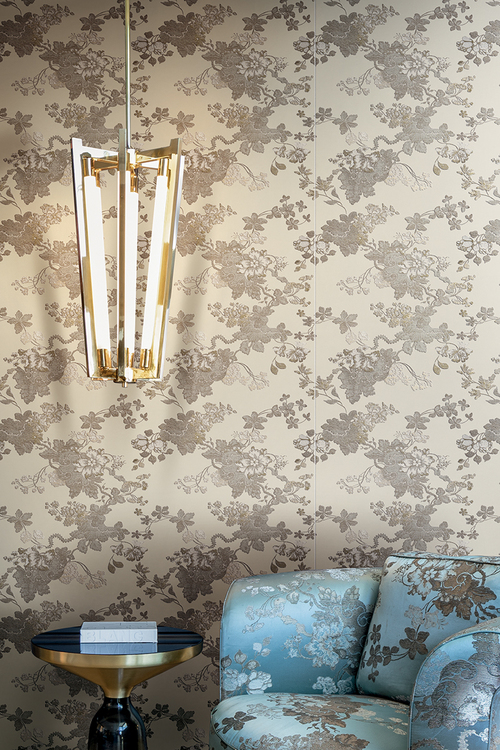 Bespoke Formats
Magnum can be cut into bespoke shapes and sizes from the 3.2 x 1.6m format. This makes it possible to create customised designs and for use across different applications. At just 6mm, Magnum lends itself to the fabrication and cladding of doors, tables, bath surrounds, and worktops, all with the technical performance typical of porcelain stoneware. Special and non-standard sizes are available on request.
Ease of Installation
Another striking feature of Magnum is its ease of installation. It can be easily cut, shaped or drilled. This means considerable cost savings can also be made, not just on the material itself but on the installation and preparation costs.
Image: Stontech 4.0 Magnum DMAG 91 Natural & DMAG 91 High Gloss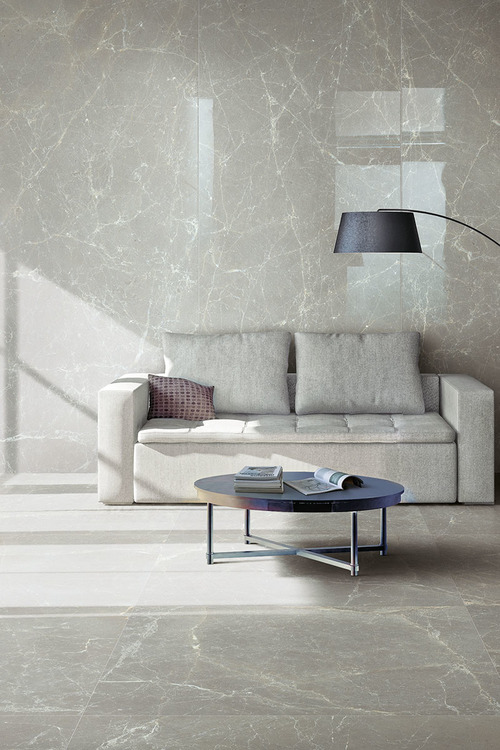 | | |
| --- | --- |
| 1. 3197 x 1597 x 6mm | 5. 1197 x 1197 x 6mm |
| 2. 2797 x 1197 x 6mm | 6. 1197 x 597 x 6mm |
| 3. 2397 x 1197 x 6mm | 7. 797 x 797 x 6mm |
| 4. 1597 x 1597 x 6mm | |

Ranges in Magnum 6mm Slabs