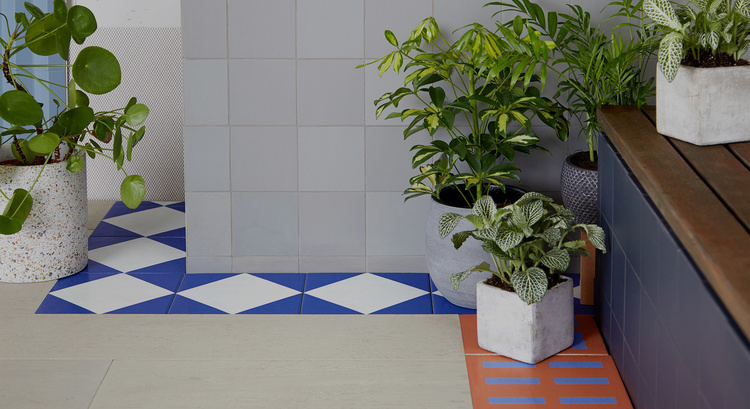 The Domus team gets creative in the studio
Experimenting with Mattonelle Margherita
Mattonelle Margherita: eclectic, bold and vibrant — but can it also be subtle?
An exciting new launch from renowned Italian ceramics factory, Mutina, Mattonelle Margherita is an exceptionally bold and playful range. Here at Domus, we love the individuality of the patterned tiles but felt we had to make the range more accessible for our audience. We wanted to demonstrate how this diverse range can be used as subtle accents, to bring a room to life.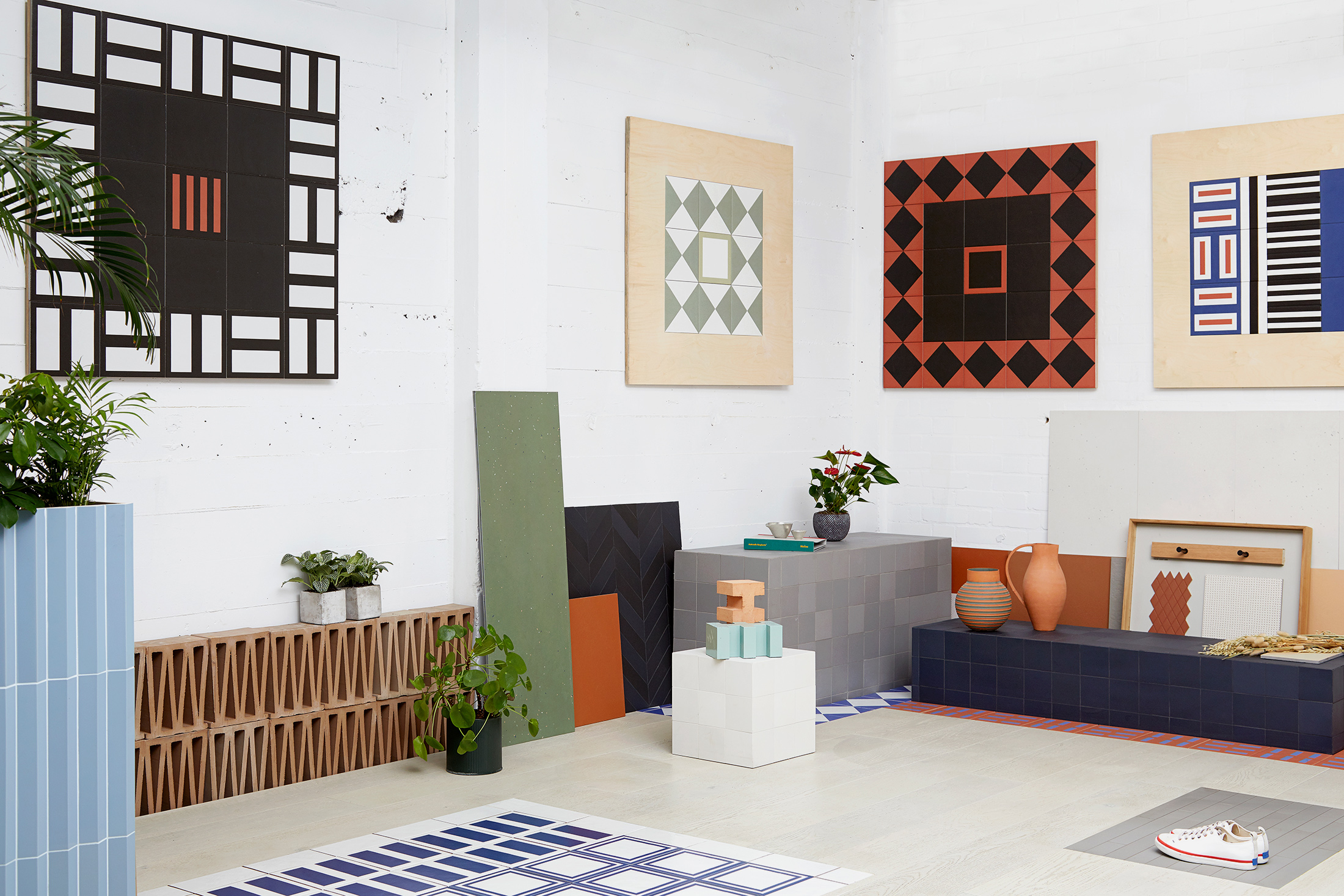 The Domus team experiments in the studio
Our creative team started to brainstorm ideas, created a studio in the car park under our Clerkenwell showroom and began to play. The set was built to show Mattonelle Margherita positioned in various subtle and interesting ways, to highlight how the unique tiles can enhance a room without overpowering it.
"We experimented with using the tiles as wall-hung decorative pieces, to really create a bold feature in the room, as well as skirting features", says Sam Frith, Domus' Creative Director.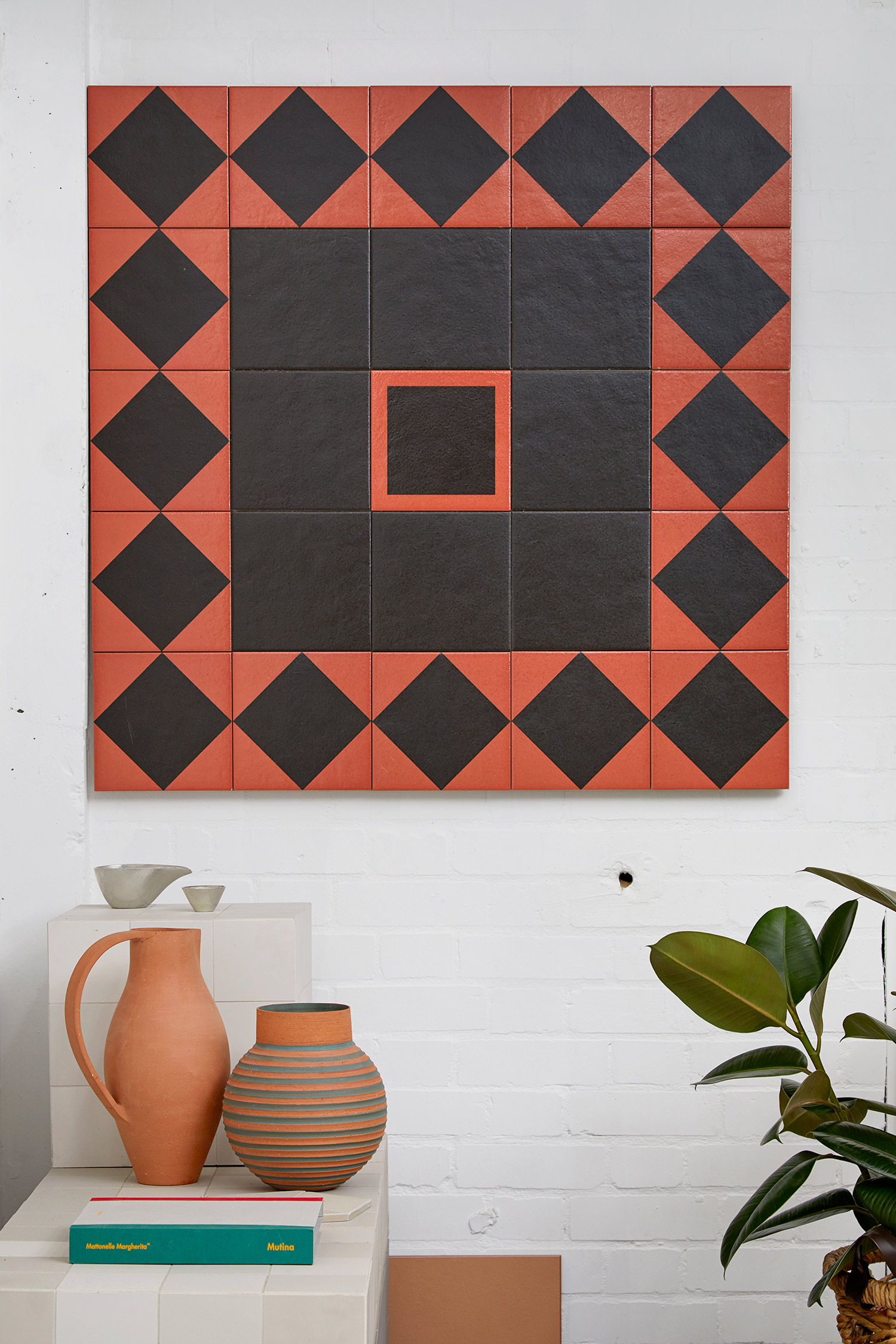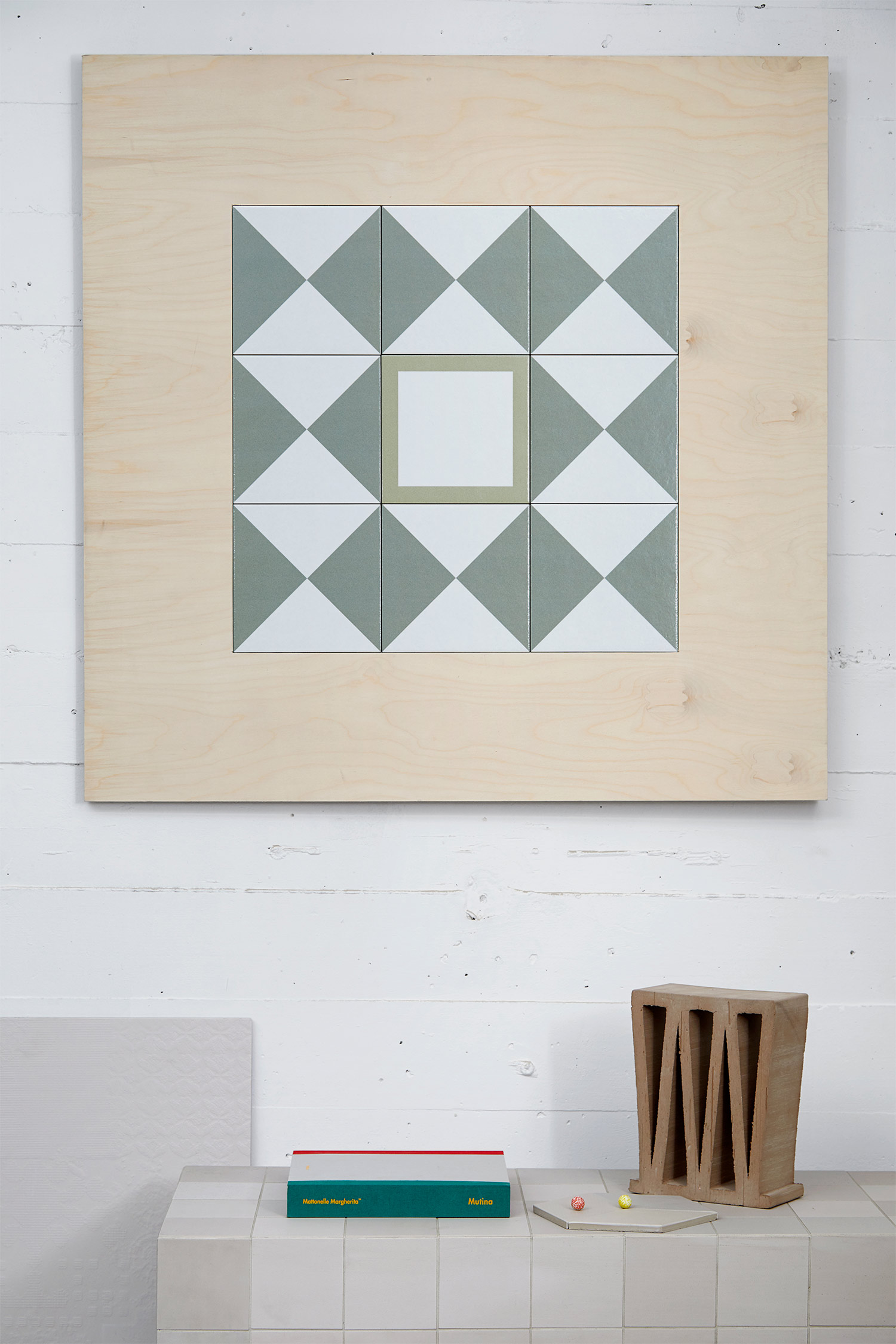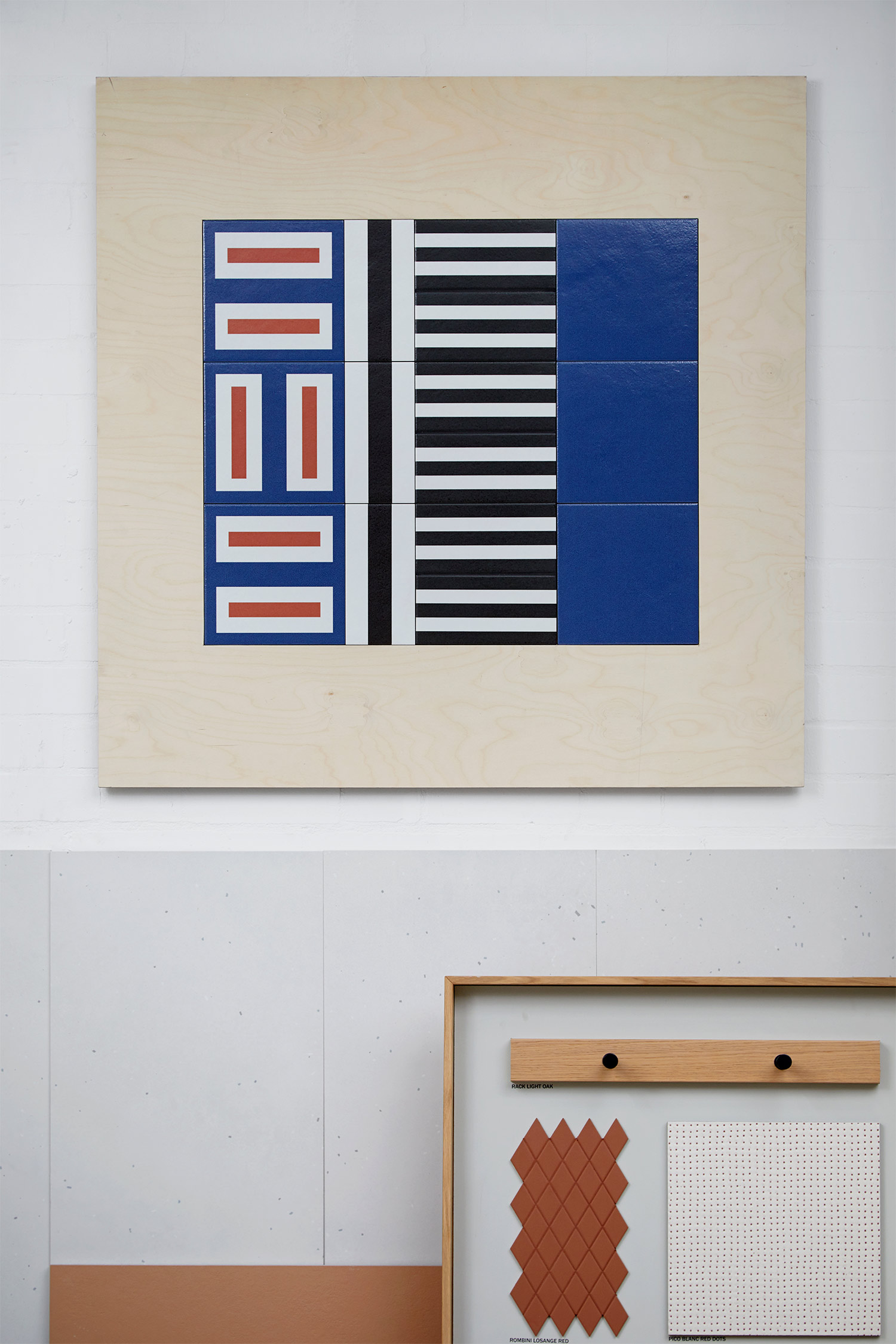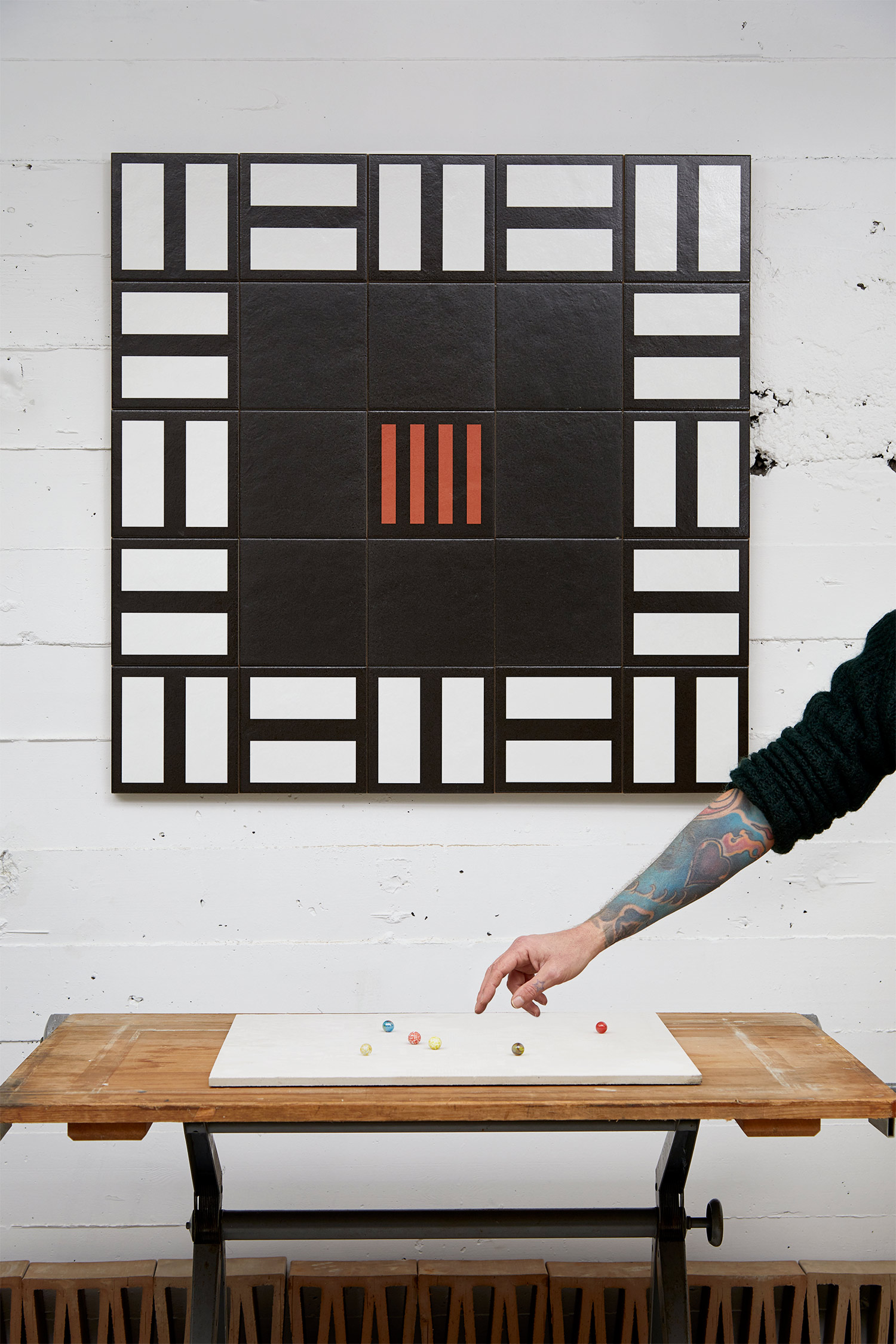 Blending ranges together in serendipitous shots
With such a beautiful selection of products to choose from, the Domus team wanted to explore using multiple Mutina ranges to complement Mattonelle Margherita in some shots. We played with using product boards and panels leant against walls, and individual tiles laid atop tables, as props in the photos.
Our favourite shot of the day was actually a fortunate accident, when our photographer's assistant placed some marbles atop a Dechirer tile, in front of the wall hung Mattonelle feature — a true moment of serendipity.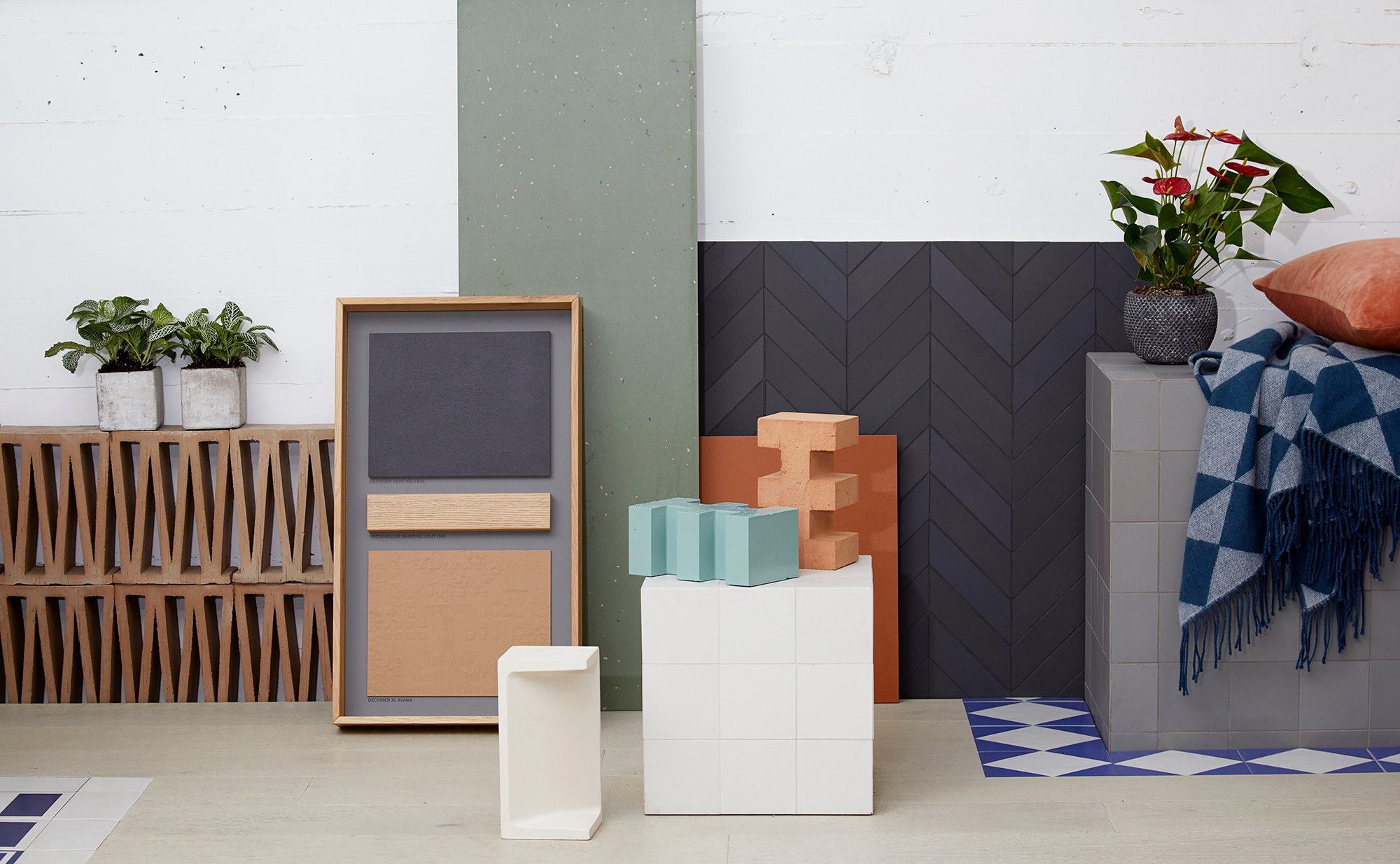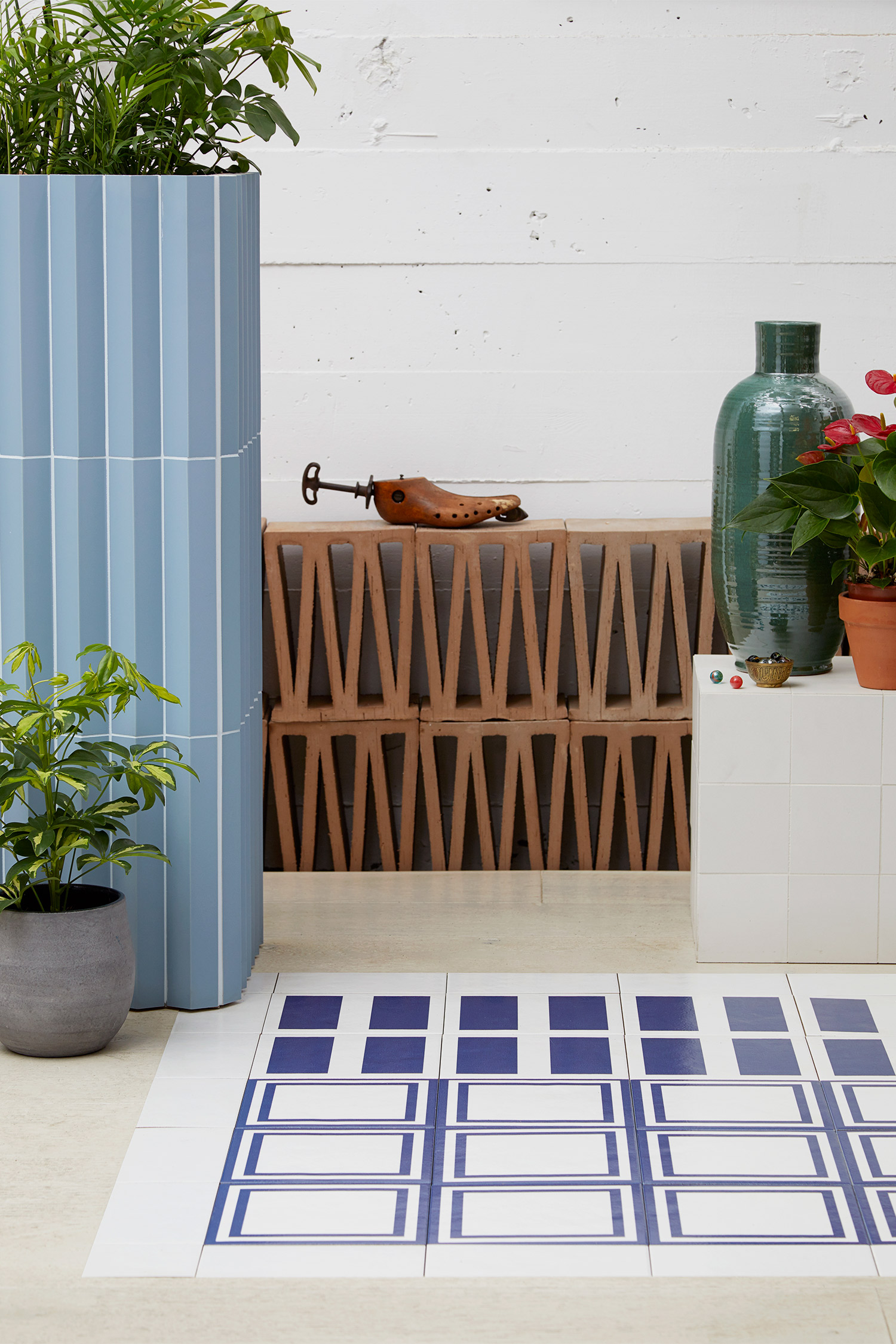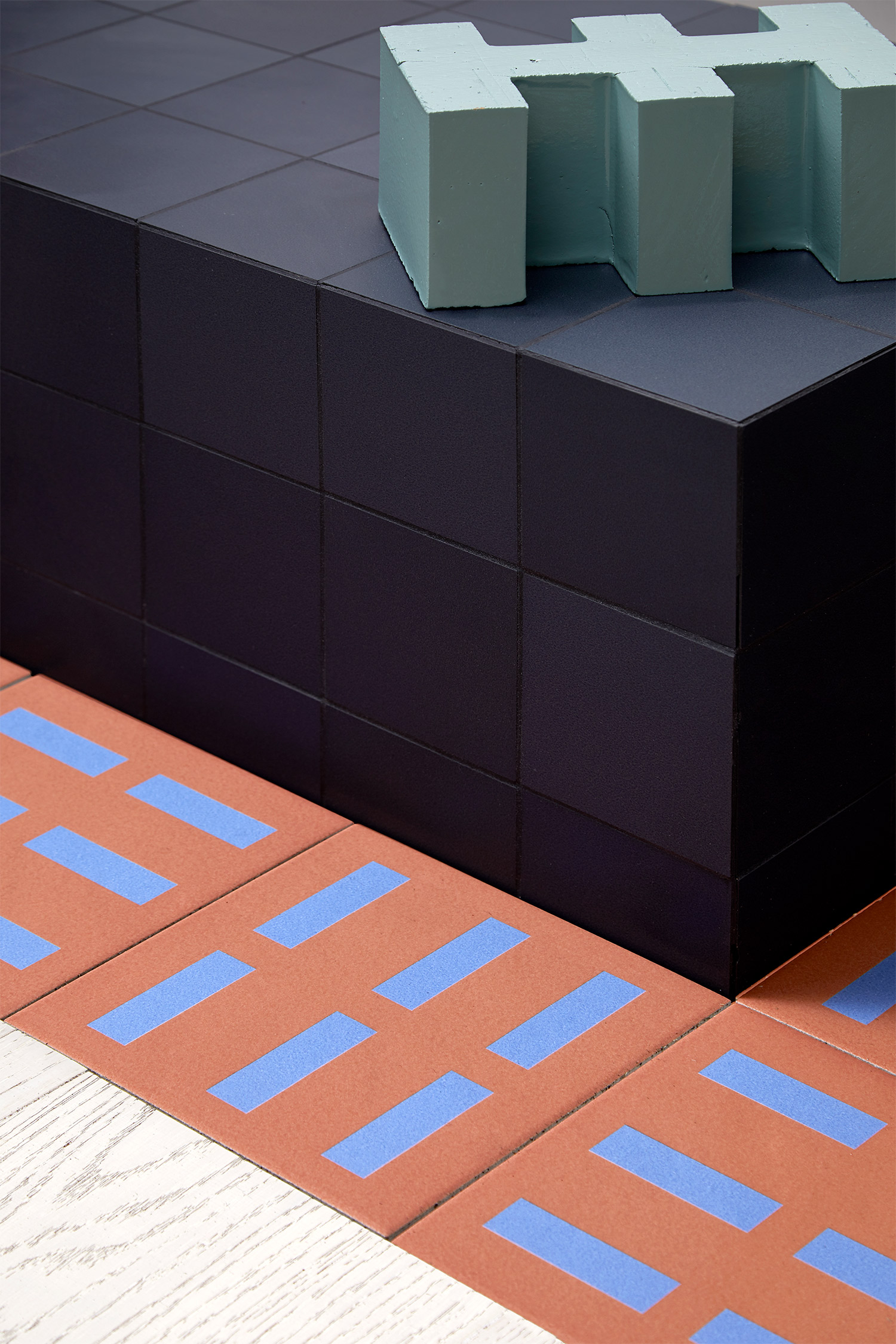 We would love to hear your feedback on our interpretation of the fearless Mattonelle Margherita range — get in touch and see what others think on Instagram