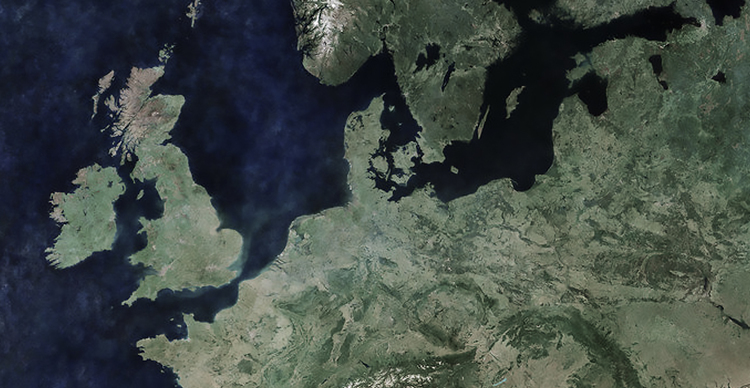 Business Update: COVID-19 in Europe
Coronavirus – managing potential impact
Re-opening Battersea & West Molesey Showrooms 26/05/20
We are pleased to announce that we are re-opening Domus' Battersea and West Molesey showrooms following the bank holiday weekend.

From Tuesday 26th May, both showrooms will be open weekdays by appointment only to enable us to keep customers and staff safe at work.
Re-opening limited core operations on 27/04/20
From Monday 27th April, we will resume the receipt and collection and delivery of goods to and from our warehouses and provide a small operations team to fulfil urgent enquiries and sample requests. Our showrooms will remain closed for the time being. You can continue to contact us, via [email protected] or individual email addresses you have, should you require further clarification or assistance.
Operations Suspended 24/03/20
Following last night's announcement by the PM, outlining the increasing urgency of our current health emergency, Domus and its parent group, Headlam, have decided to take immediate and decisive action and close all operating businesses and services from today until further guidance is received in three weeks' time.
In light of the Italian government's actions to limit the spread of Covid-19, Domus is actively communicating with our Italian factories daily. We have received confirmation that the production and delivery of goods are continuing as normal because the quarantine rules do not apply to products which are still allowed to be distributed throughout Italy and abroad as normal.
Business as usual at present
Our factories are fully operational. They have all implemented procedures to minimise any chance of infection and factory employees across Italy are allowed to travel to work to operate their manufacturing facilities.

We are confident that the production and distribution of materials will continue as normal and this is expected to be the case throughout the quarantine.
Expediting existing orders
As a simple precaution regarding orders, those already placed with Domus are being accelerated to be stored in our Surrey warehouse and we are reviewing our stock holdings to cover some key items. Domus will continue to evaluate the situation for any future impact on production and deliveries and, if this were to occur, will seek to mitigate via alternative plans as necessary.
Order early, avoid potential delays
We encourage all customers with critical requirements to order early to avoid potential disruption. Domus will procure the material as soon as possible and store in our warehouse to be held there safely and securely in advance of call off to sites. Please review your requirements and relay this message to your clients who would no doubt benefit from the additional certainty it may provide.
Preventative actions in place
Since it is impossible to know when or where any Coronavirus outbreak may appear or how severe any short-term disease control actions may be, Domus' supply chain is taking preventative actions very seriously. These include banning travel for employees, accepting no visitors to manufacturing facilities, prohibiting any internal transfers of staff, actively communicating with staff to raise awareness of any potential symptoms and the actions which should immediately be taken to isolate themselves, and communicating with the relevant health authorities.
In light of the government's recent advice relating to COVID-19, our showrooms will be closed or have limited opening hours commencing Tuesday, 24th March.
Battersea: Until further notice, open for appointments only, Monday to Friday from 10am to 4pm. Closed all day Saturday.
Contact: [email protected] to arrange a showroom meeting.
Clerkenwell: Closed until further notice
West 1: Closed until further notice
West Molesey Outlet: Open Monday to Friday from 10am to 4pm, and Saturdays from 9am – 2pm.
Office trading hours remain the same, with staff available to take calls and respond to emails from 9am to 5.30pm (Monday to Thursday) and 9am to 5pm (Friday)
Please do not hesitate to contact your account manager or customer service, should you have any queries relating to this. Updates will be posted here, should there be significant information available to assist our customers.