Offering striking new shapes in a rich, sumptuous palette, the latest New Terracotta designs embrace the trend for a luxurious aesthetic with a handcrafted edge. Interesting glaze techniques, jewel like colours and a metallic lustre channel a modern glamorous style, adding an opulent feel to any interior.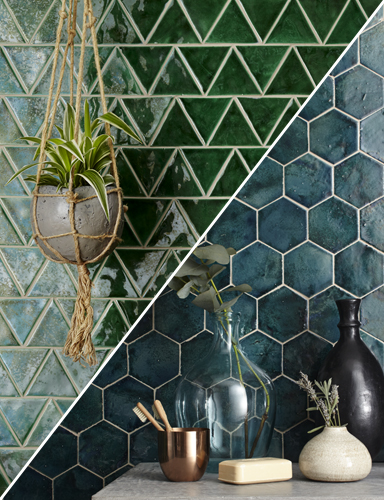 The New Terracotta philosophy places an emphasis on handmade production which means no two tiles are ever the same. Traditional techniques result in a unique, tactile quality to the finish and shape. Subtle shade variations, irregular edges and small imperfections are all part of the time-worn aesthetic.
An offset triangle layout creates a striking sharp geometry which ties in with the trend for tribal patterns. Clean lines result in a graphic aesthetic, while the raw finish continues to celebrate the hand-made look. In a forest green tone this taps into the fashion for all things green, bringing a natural element indoors.
In recent years the hexagon shape has become a modern tile classic, welcoming a fresh geometric approach to surface design. The New Terracotta honeycomb hex continues to be a firm favourite. Combined with the 'Mystery Teal Explosion' glaze, the resulting colour has a richness and depth which works perfectly when creating a modern eclectic interior.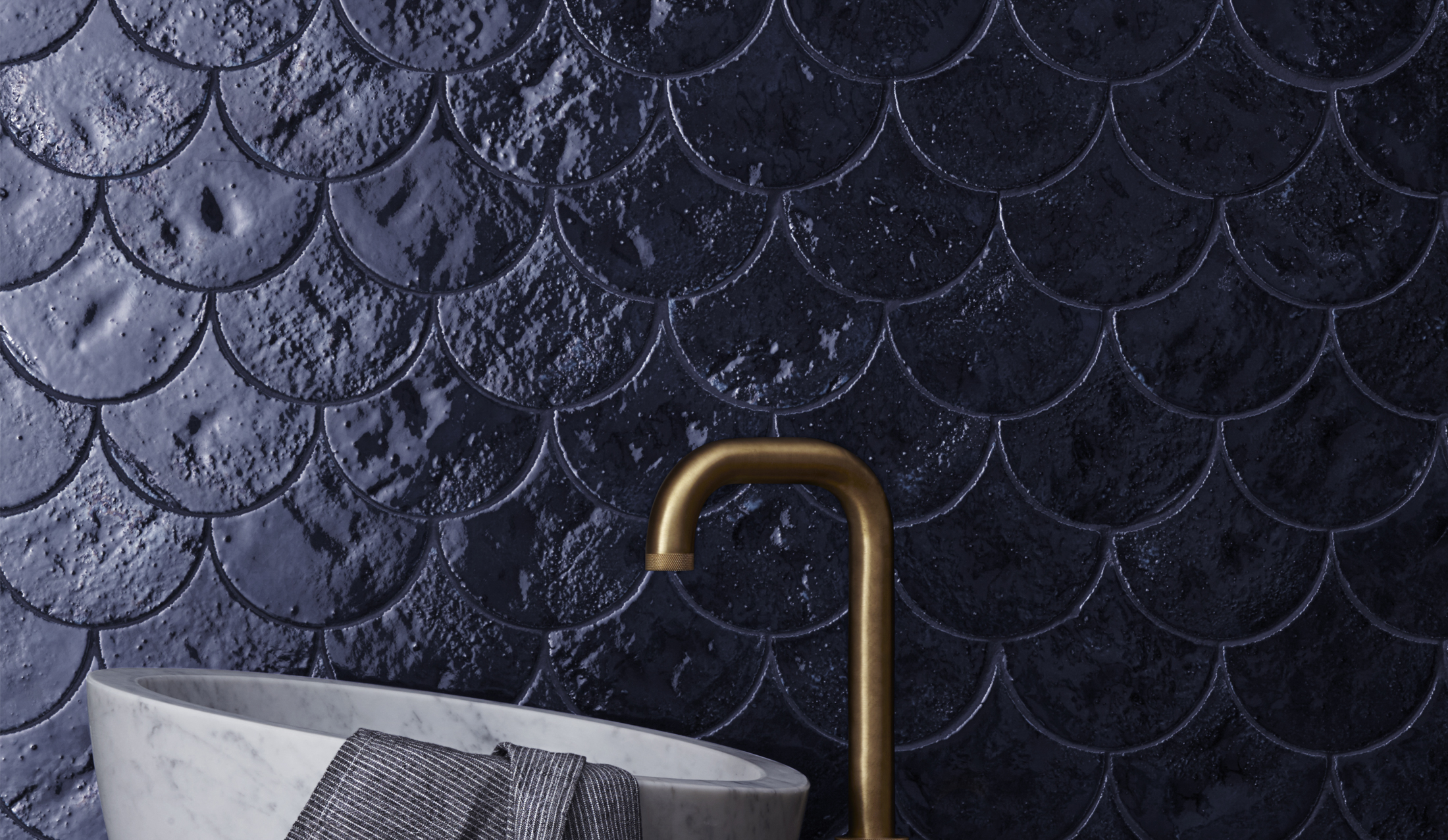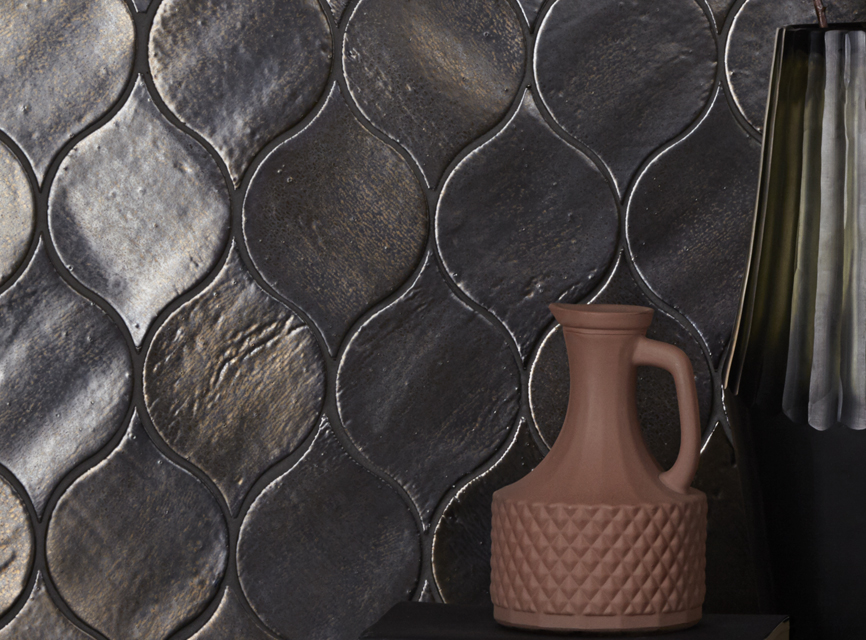 An ocean-inspired fish scale shape is a new addition to the range, used here in a luxe midnight blue 'Petroleum Oxide' colour. Ideal for a bathroom, this unique shape is a perfect alternative to a regular metro tile. The striking finish and texture is obtained by applying the glaze to the reverse surface of the raw tile; the array of indents and textures allows the depth of the glaze to vary creating a multi tone finish.
Another new shape option is the curved T-drop which looks beautifully glamorous in a warm, metallic tone. The satin sheen finish reflects the light, displaying highlights of molten gold. The combination of the autumnal bronze colour and soft, organic shape is used here to create a sumptuous, elegant style.
There are hundreds of colour, finish and shape combinations to choose from, plus an intriguing selection of decors to explore.

View the full New Terracotta collection.

View the New Terracotta collection in one of our showrooms, or call 020 7819 2300 to speak to a Sales and Design Consultant and order samples.