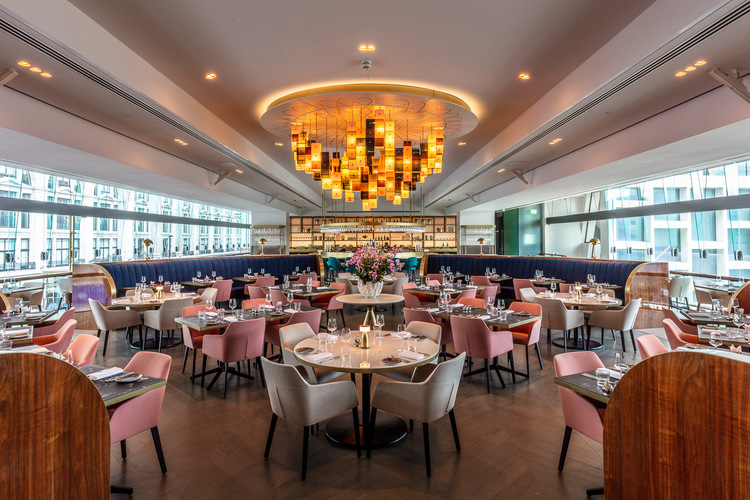 Case studies
VIVI
New Flagship Restaurant
Project: VIVI

Design: Gordon Young Architects

Location: London
Gordon Young Architects worked on the creative concept and interior design of Centre Point's stunning new flagship restaurant, VIVI, which uses over 500 SQM of Domus Wood flooring throughout.

Billed as an 'all-day dining experience', VIVI opened in spring 2019 and celebrates the 'swinging 60s' in London's iconic 1960s Brutalist architectural landmark Centre Point. The name itself 'VIVI' is in fact the roman numerals for 66, and the 60s creative concept runs through all elements of the interior design, which carefully respects the heritage of the Grade II listed building.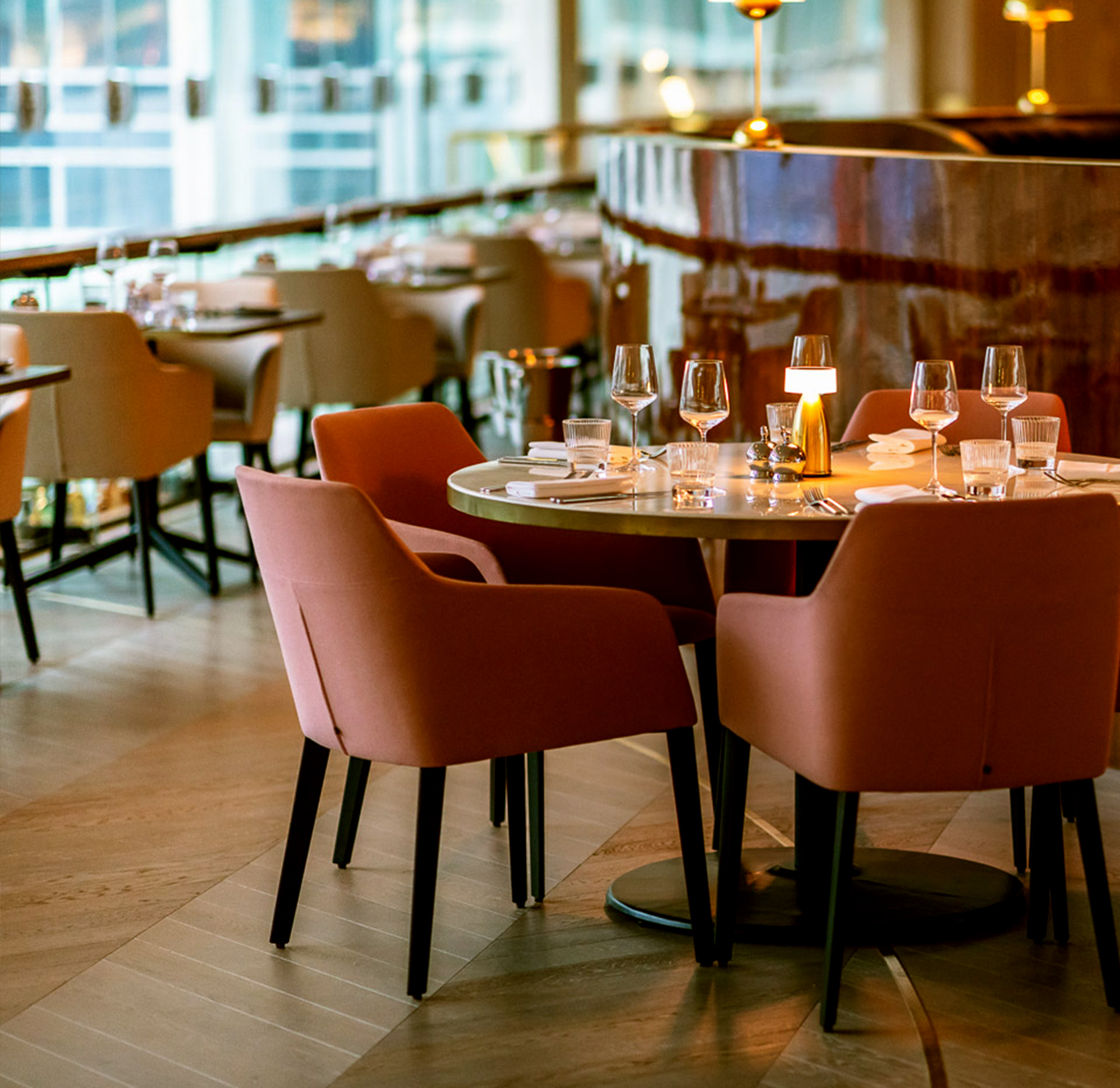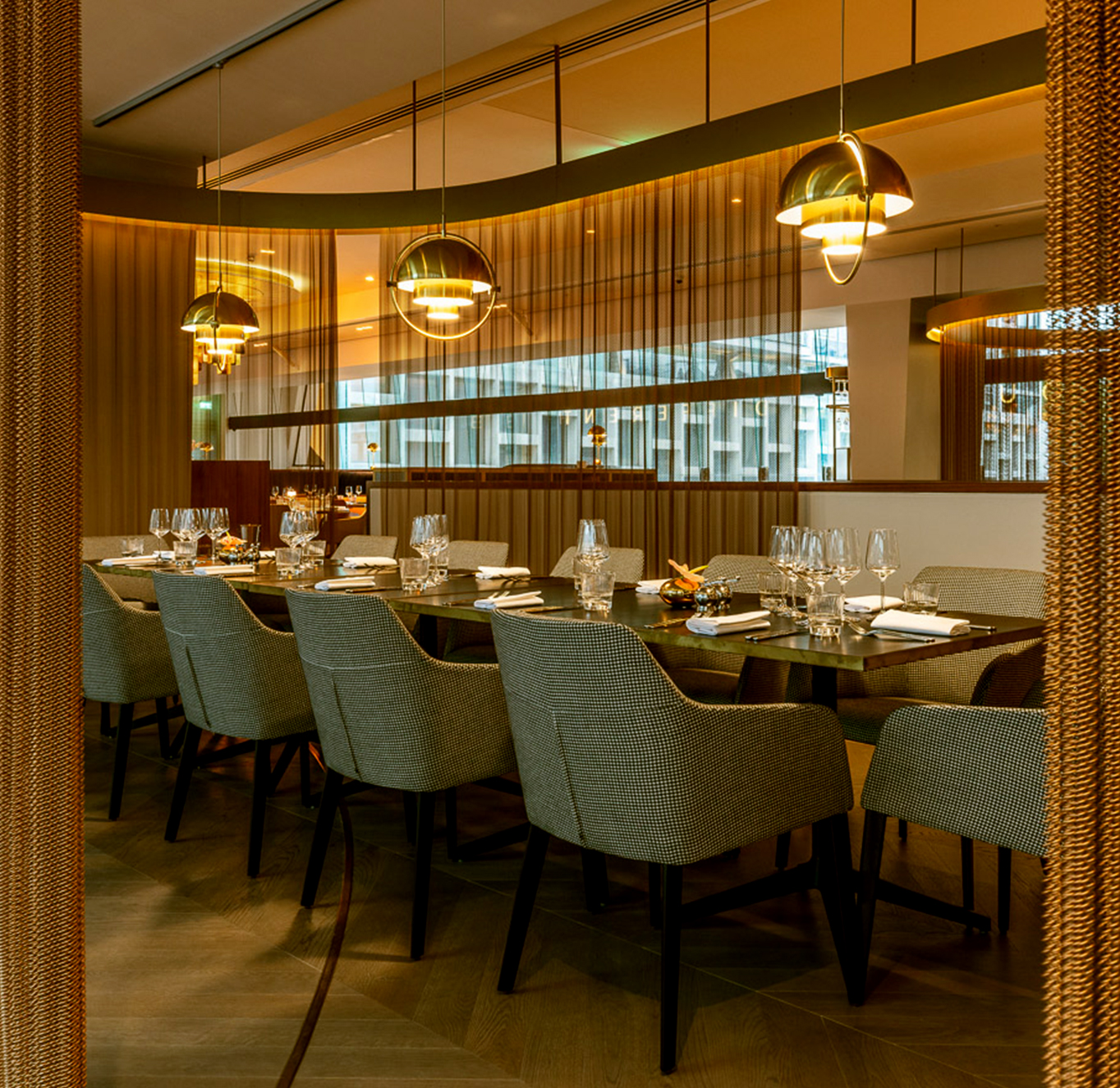 Glamour, Elegance and Opulence
Gordon Young Architects decided upon the particular 60s reference point of ocean liners in a quest to conjure up the nostalgia of 1960s glamour and elegance, with opulent yet fun design features.

To mark its success in achieving this look, the restaurant has been likened to a Wes Anderson film set by some diners. VIVI's main dining room features a central, circular hub, which Young says is designed to invoke a 'dance hall' feel.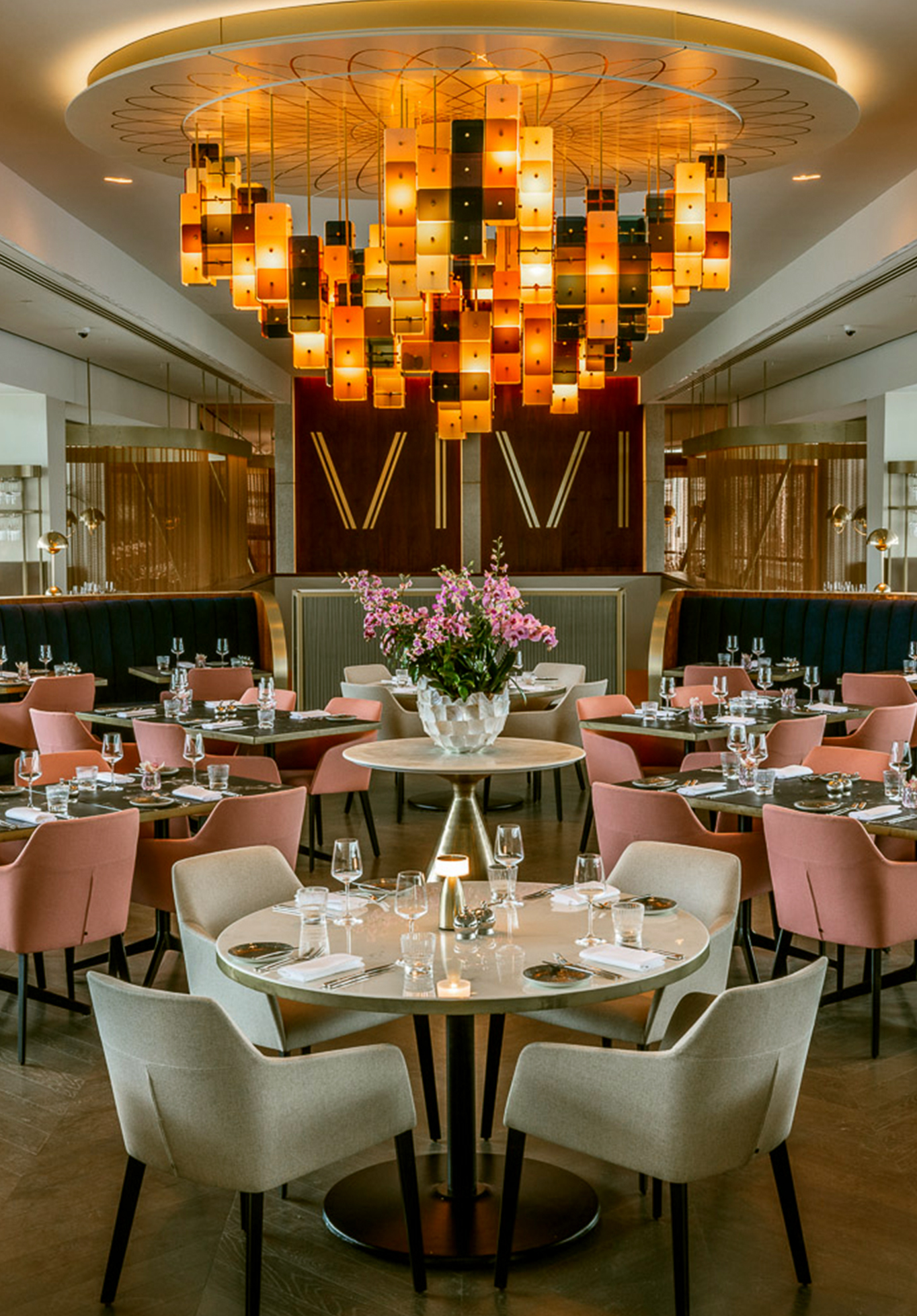 Gordon Young Architects specified two different classic brown shades of Domus' engineered oak wood flooring in chevron format which tone beautifully next to each other. The wood is used in the main VIVI dining area and within two private dining areas which are sectioned off by chain mail curtains mounted in a curved brass frame.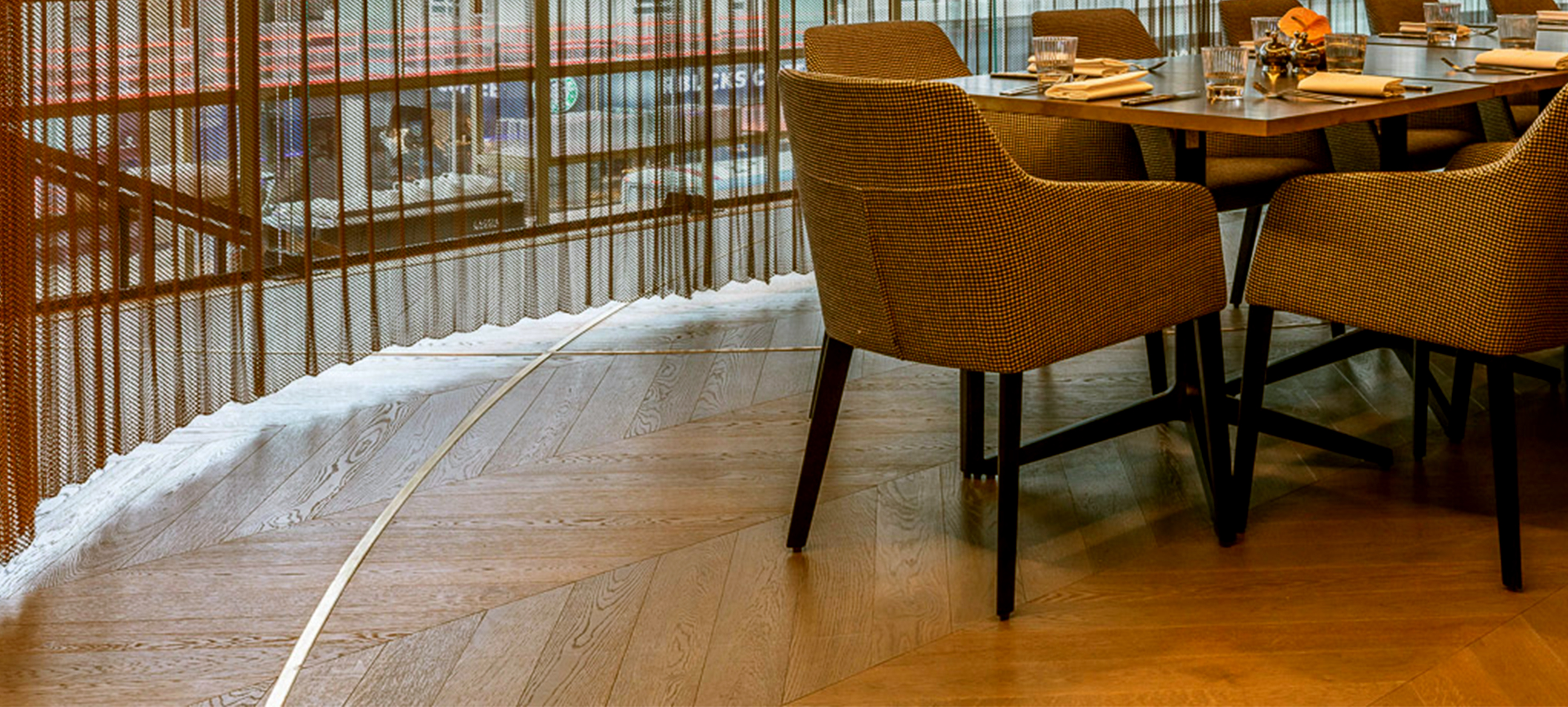 The individual chevron planks meet in a 'V' shape angled at 45 degrees to create a strong, statement 'zig zag' feature across the restaurant, while the natural grain pattern of the wood itself adds visual texture to the flooring. 415 SQM is a bespoke brown colour created especially for the project, while 100 SQM is a standard Domus Wood colour 'Dawson Shale'.

Domus' FSC® certified wood flooring is made from premium quality European oak engineered wood which conforms to the highest technical standards, with an 11mm engineered multi-layer birch base and 4mm oak surface.
Bright & Airy. Elegant & Cosy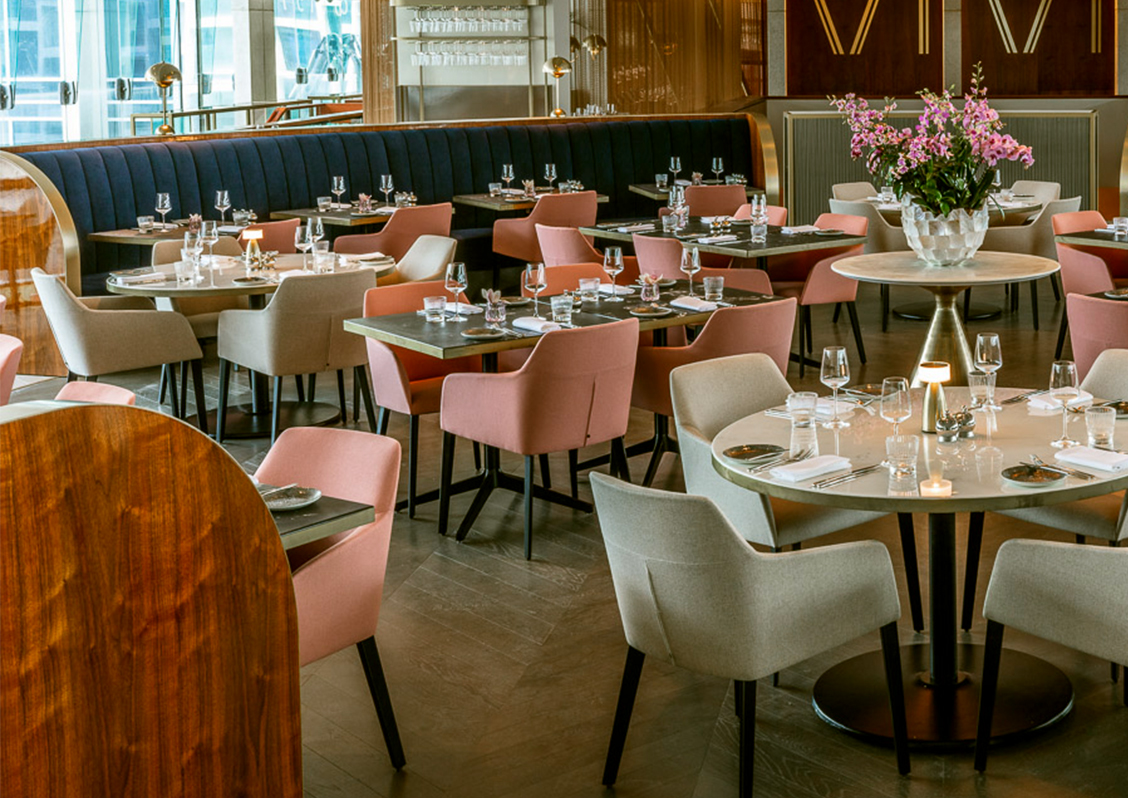 During the daytime, VIVI feels bright and airy, but in the evening the lighting and the mood shifts, turning the restaurant into a space that is elegant and cosy, and far from minimal. Design features include a bespoke chandelier suspended over the main dining area, 60s artwork, an elliptical bar tiled with metallic 3D tiles, brass metalwork and pink and blue upholstered seating. Along with the chevron format wood flooring, these features help create a glamorous, sophisticated ambience.
For further information or technical advice please contact us