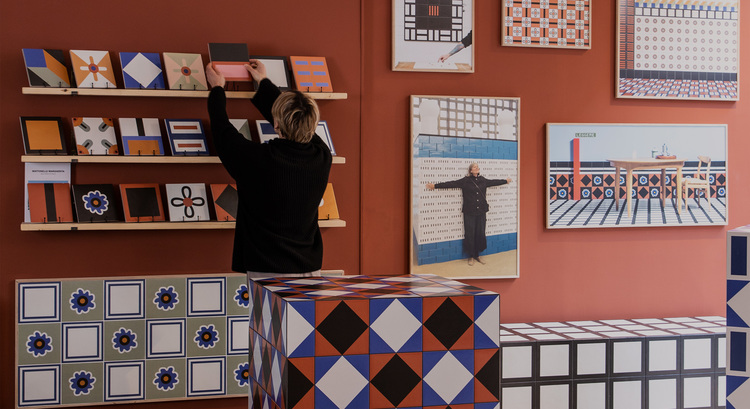 Showroom installation expresses the vibrant, sculptural language of artist & designer Nathalie Du Pasquier
Mattonelle Margherita at Domus W1
A homage to Nathalie Du Pasquier
Visit Domus W1 to see our new design installation using bold, patterned tiles from our Mattonelle Margherita range designed by Nathalie Du Pasquier for Mutina. The striking, sculptural installation at our showroom close to Oxford Circus, Central London, is a homage to the work of artist and designer Nathalie Du Pasquier – a founding member of the Memphis Milano design group known for her vivid visual language featuring abstract forms and playful patterns, who designed the Mattonelle Margherita tiles.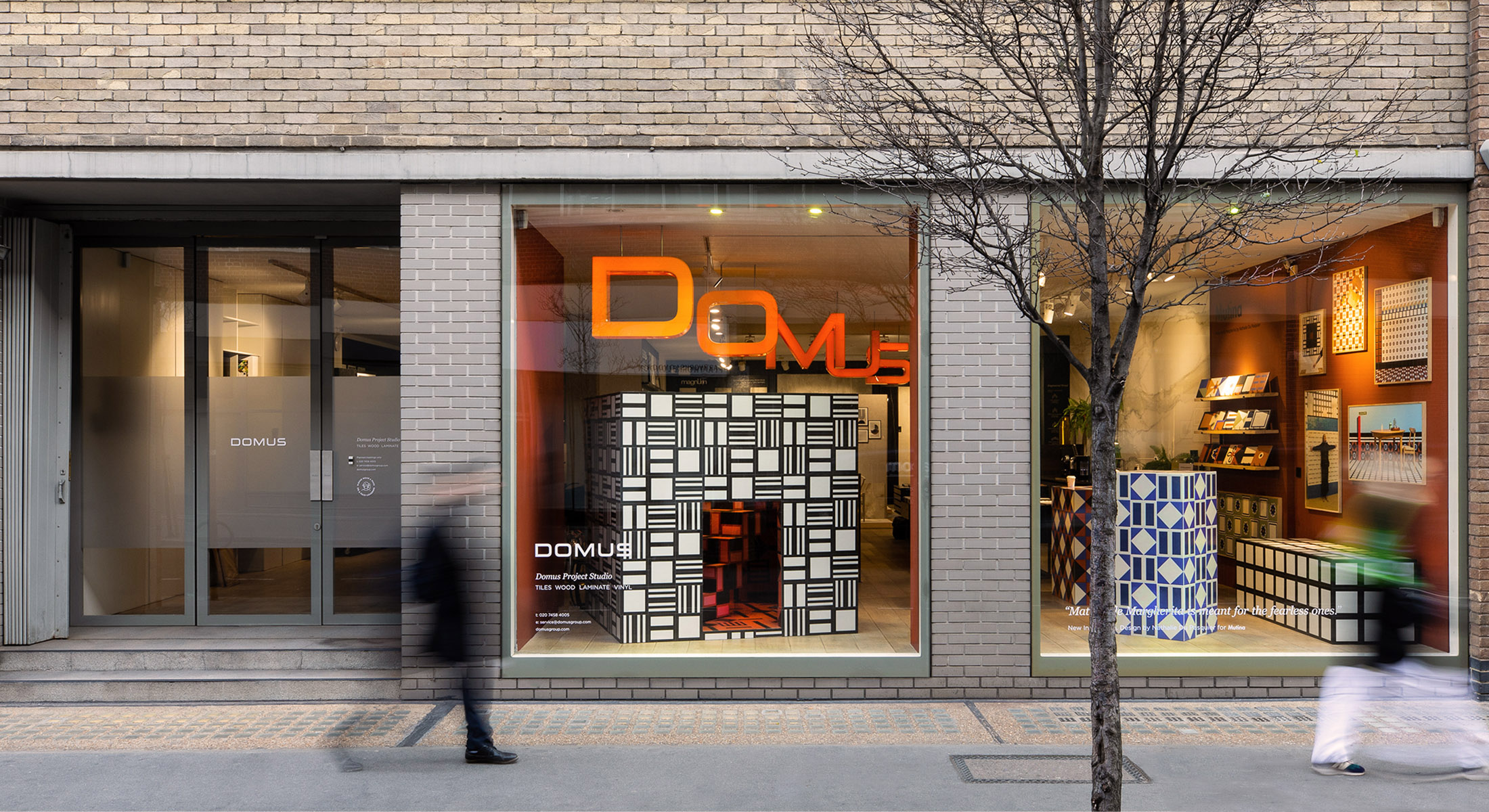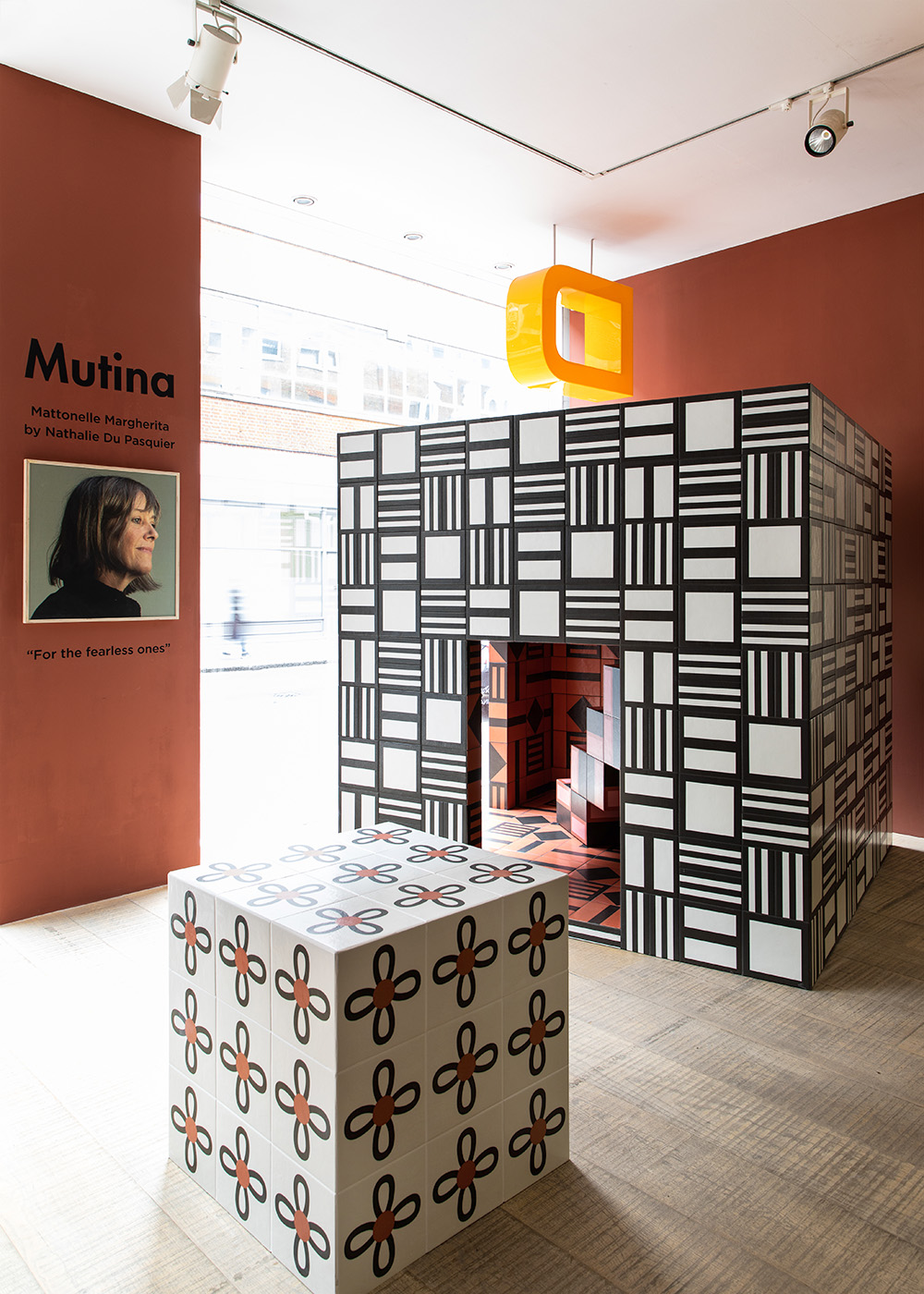 The tangible & the intangible
Through a design that represents both the tangible and the intangible, the interactive installation features a monumental temple-like cube structure surrounded by four smaller solid box structures in different shapes and sizes. The 'monolithic' scale of the installation, specifically the main cube structure, is a nod to Nathalie Du Pasquier's famous 'cabins' – the designer's interactive pods which act as "big, geometric objects in the middle of a space they don't belong".
In a structural shape that mirrors the square format of the tiles themselves, visitors are invited to enter the cube through one of two small entrances, where they will discover a bold, colourful interior clad with dark red and black patterned tiles on the walls and floors, with a miniature staircase clad with pink, black and red tiles rising from the floor to the ceiling.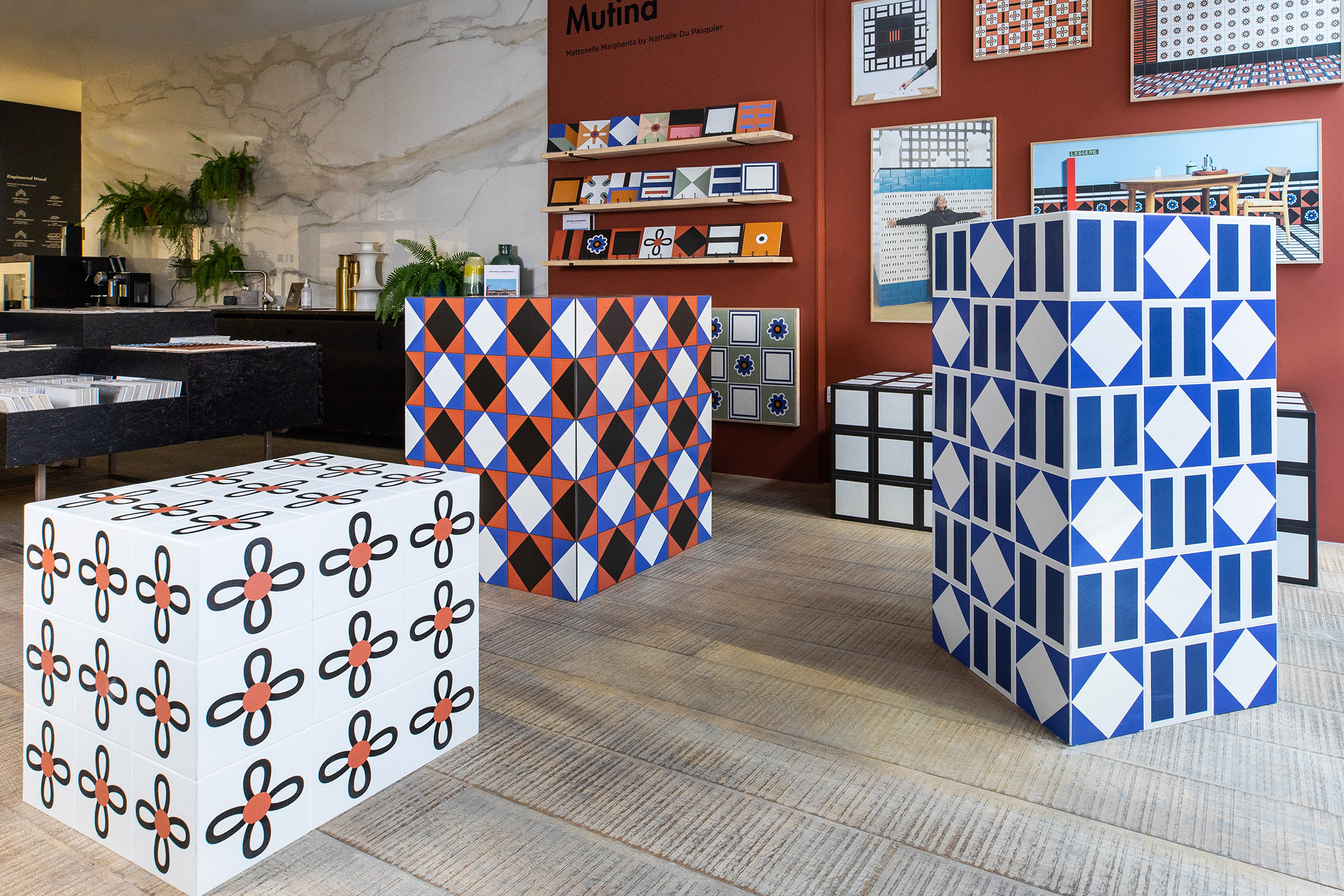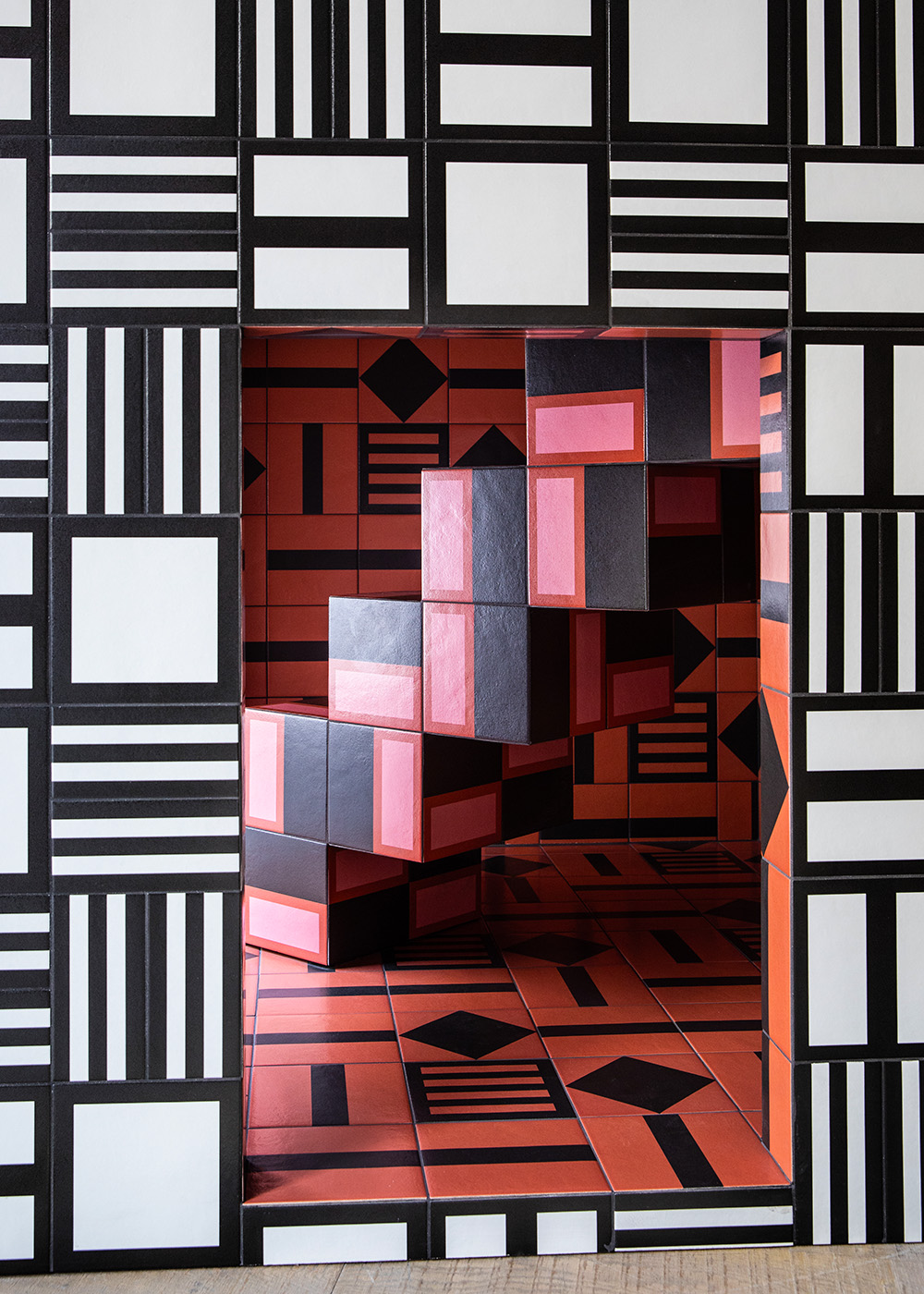 Bold, visual contrasts
Conceived by Domus' in-house design team, the idea behind the installation is to invite the mind's curiosity and create a sense of wonder. Featuring bold, visual contrasts, the exterior of the main cube structure is clad in black and white patterned tiles, a minimal palette that amplifies and enhances its bright, colourful and incredibly decorative interior. With doorways revealing the interior structure, the installation creates new perspectives and contrasts between solidity and empty space.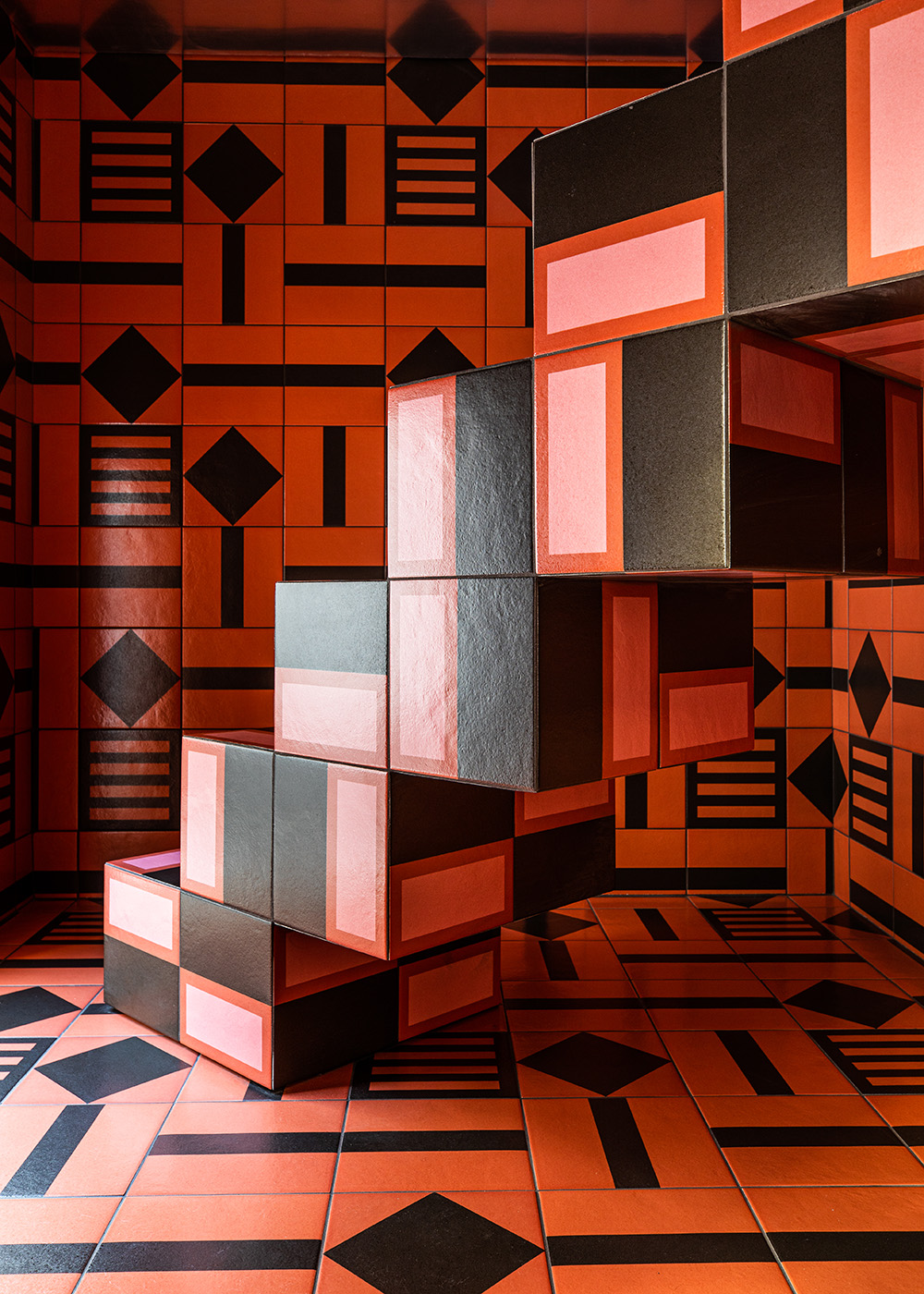 Design & art
Both directly inspired by and featuring Du Pasquier's designs, the installation deconstructs the boundaries between form and functionality, abstraction and realism, design and art. The structure is effectively an intangible concept, with clashing colours and stairs 'leading to nowhere'; designed to make visitors question what it is and act as an interesting discussion point.

Tiled surfaces
Using many different tiles from our Mattonelle Margherita range, the architecturally inspired installation 'lifts' tiles from walls and floors, demonstrating how they can be used to clad any interior or exterior surface, including bars, worktops, tabletops and seating, amongst other 2D surfaces and 3D structures.
The striking glazed porcelain range offers 41 different designs, including 33 patterns and 8 plain options, allowing endless layout options.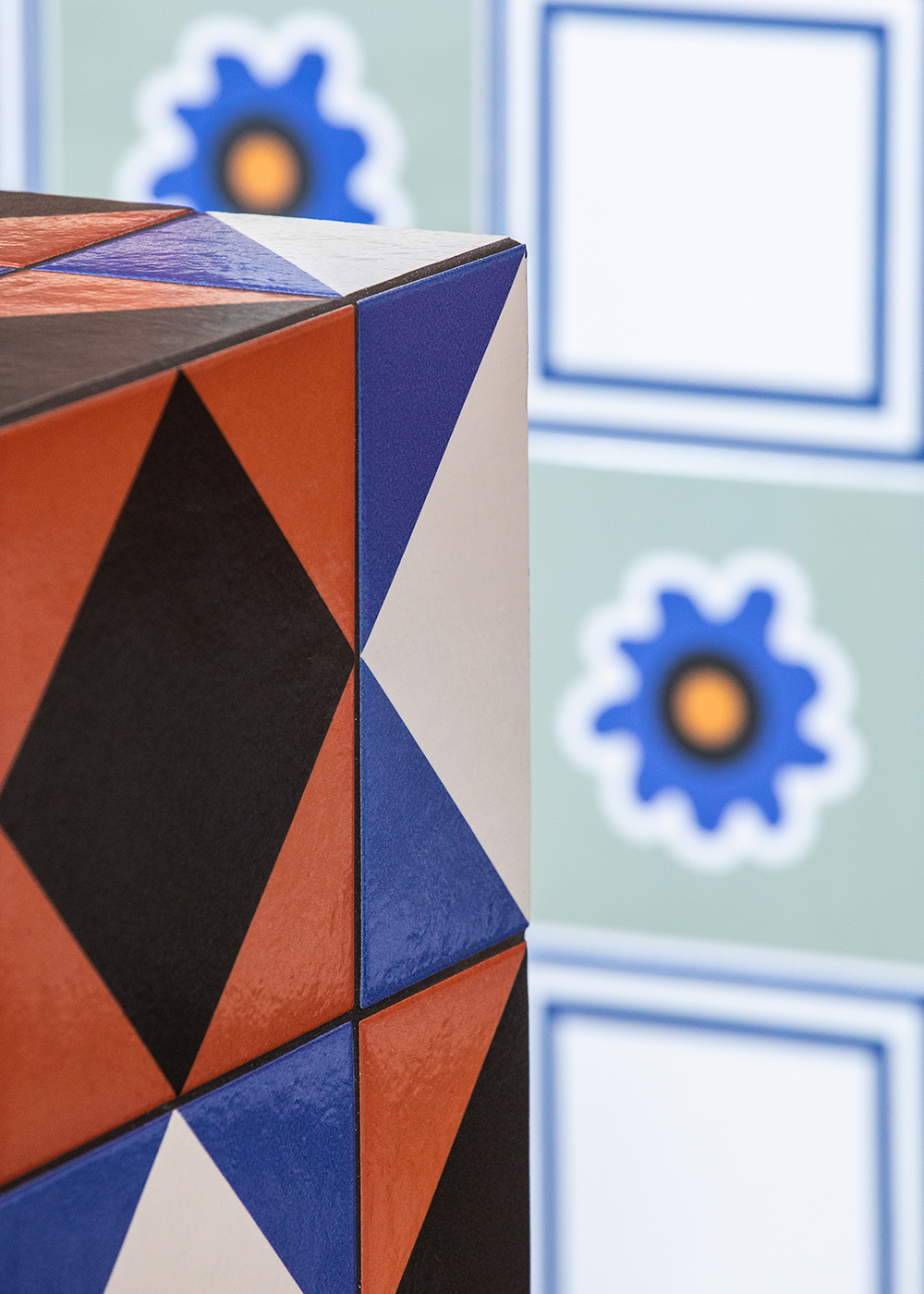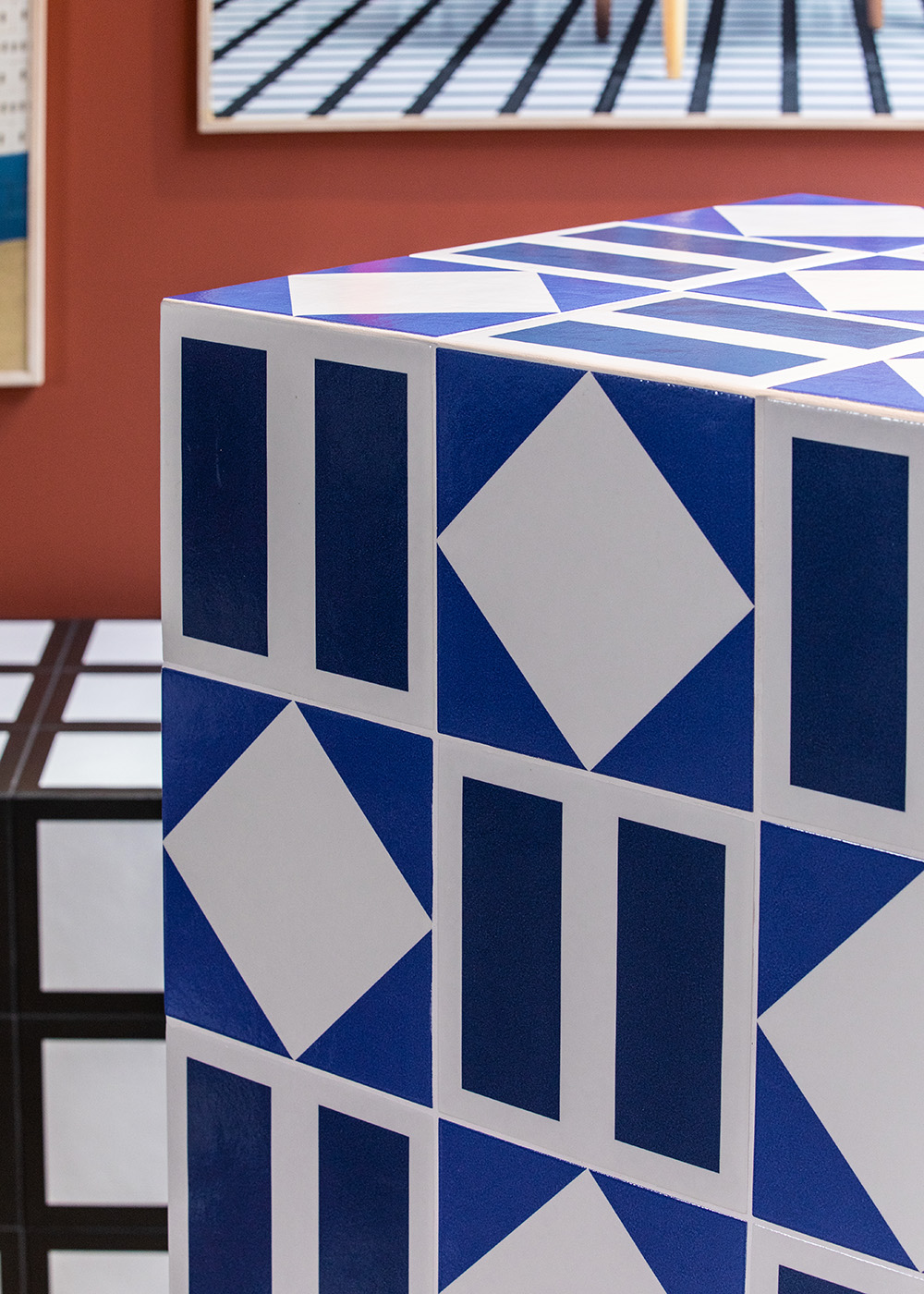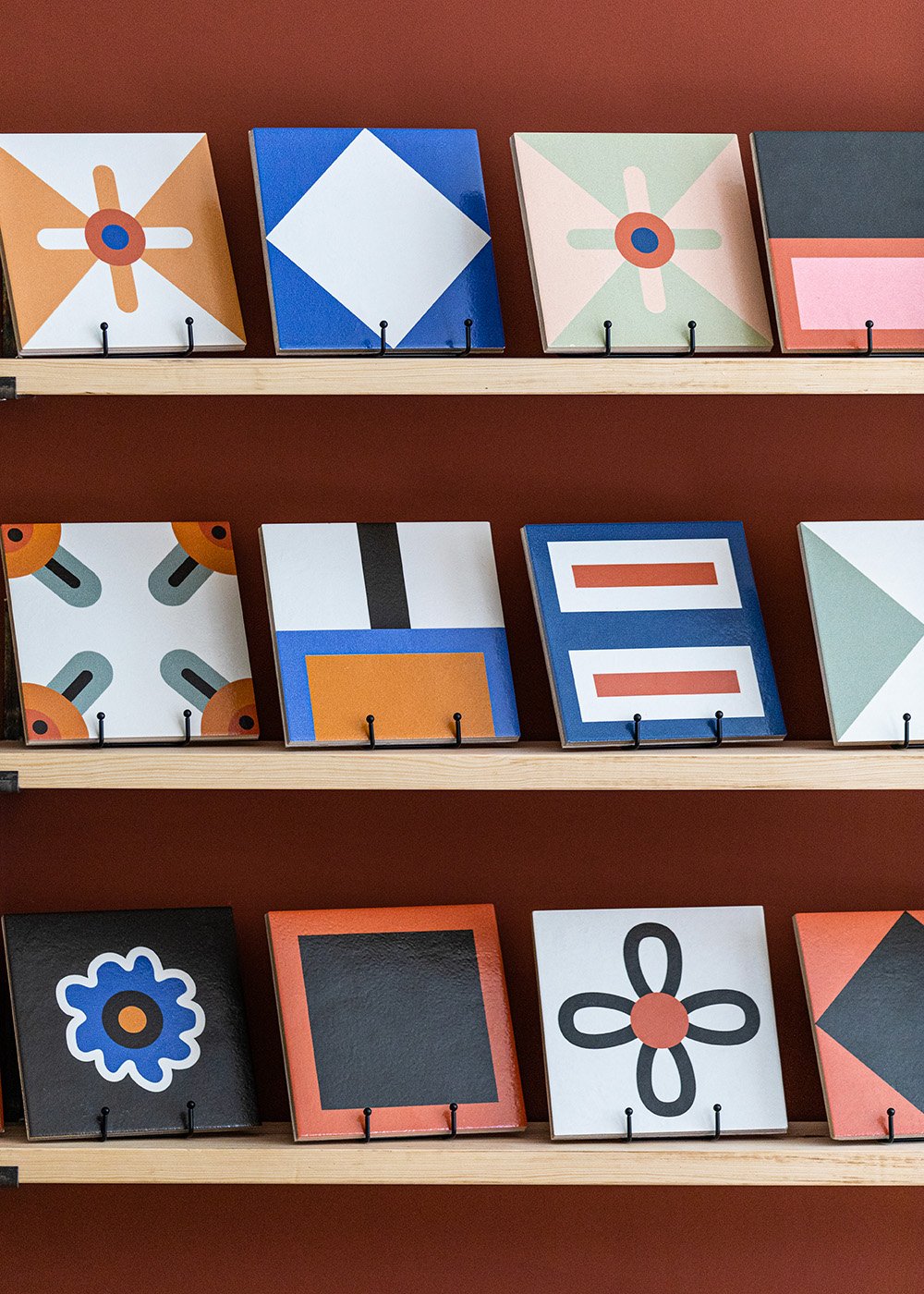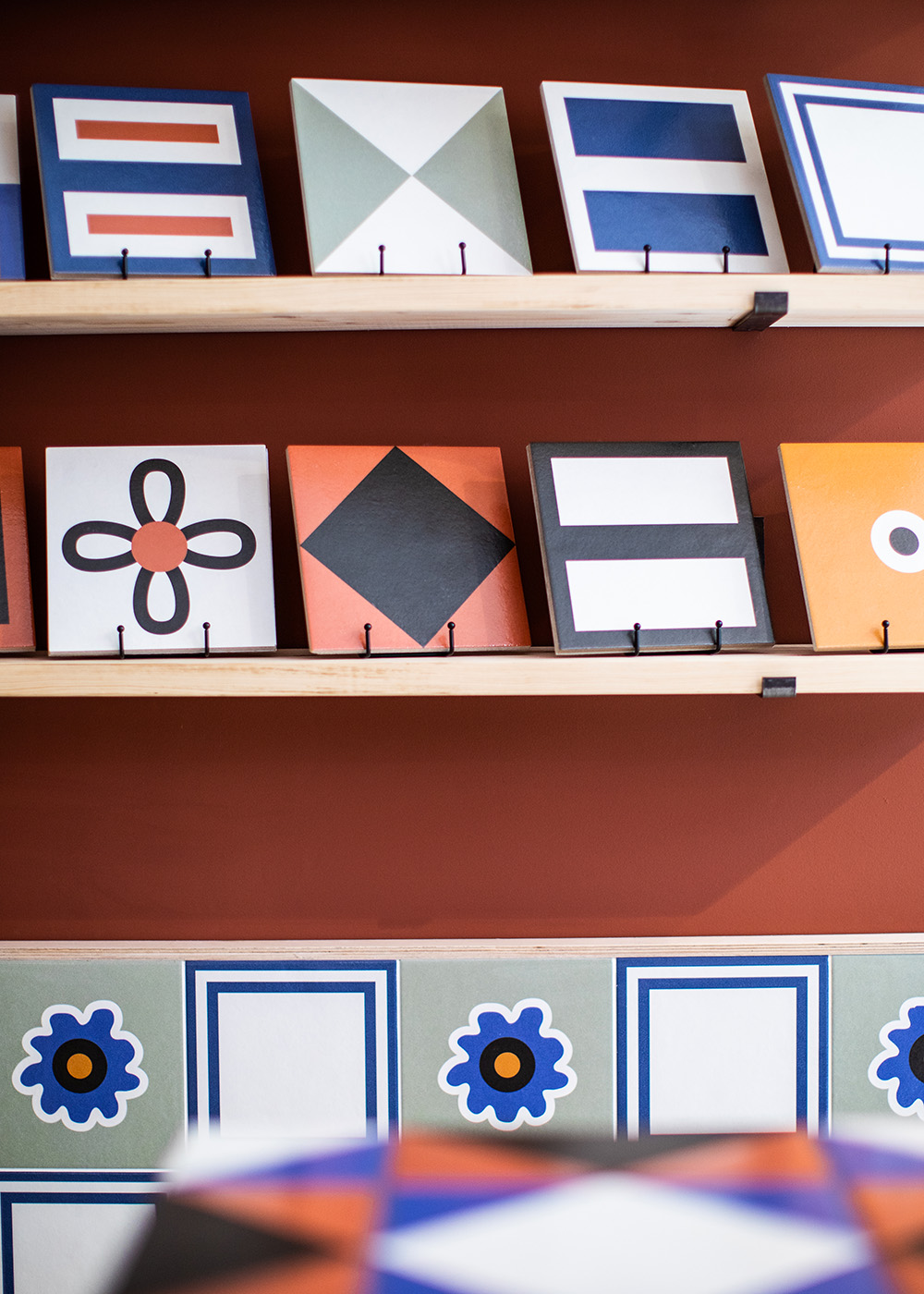 The installation can be viewed at Domus' W1 showroom, located at 23 – 25 Eastcastle Street, London W1W 8DF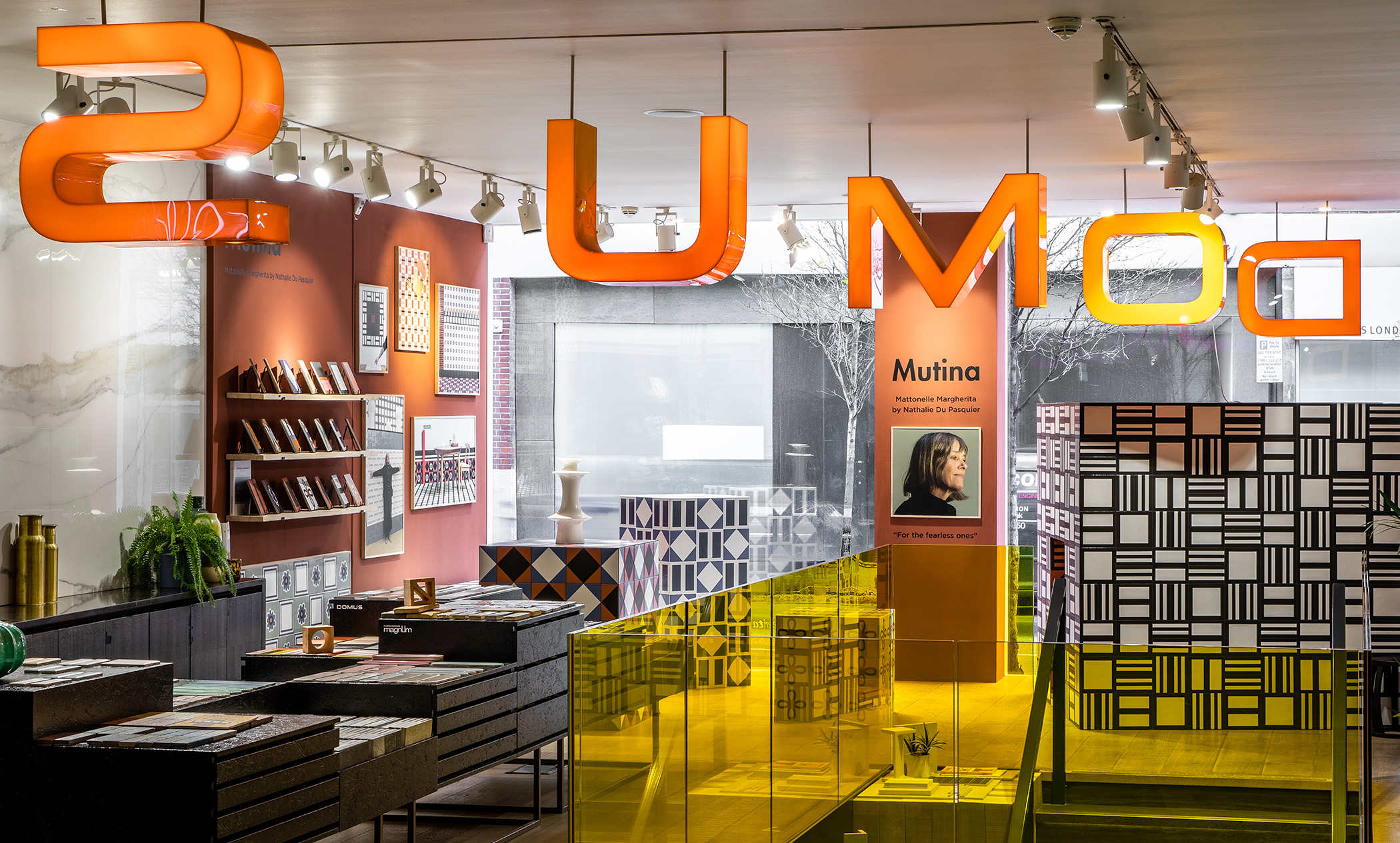 Experimenting with Mattonelle Margherita at Domus
Here at Domus, we love the individuality of the Mattonelle Margherita patterned tiles but felt we had to make the range more accessible for our audience. To demonstrate how this diverse range can be used as subtle accents, to bring a room to life, we set up a photoshoot underneath our Clerkenwell showroom.