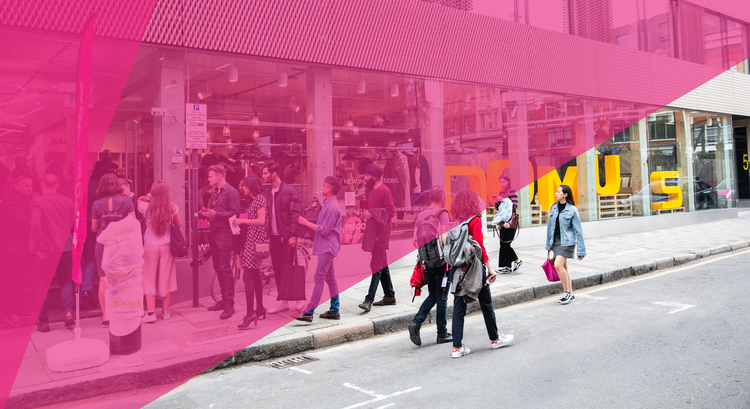 Clerkenwell Design Week 2018
Looking back at CDW 2018
The weather held up, the sun shone and thousands of visitors flowed through Clerkenwell.

Thanks to everyone who visited the showroom and for making it our best Design Week yet. We held a packed-out event schedule with hundreds of visitors attending our two evening launch parties and three lunchtime design talks, each focusing on different areas of design and architecture.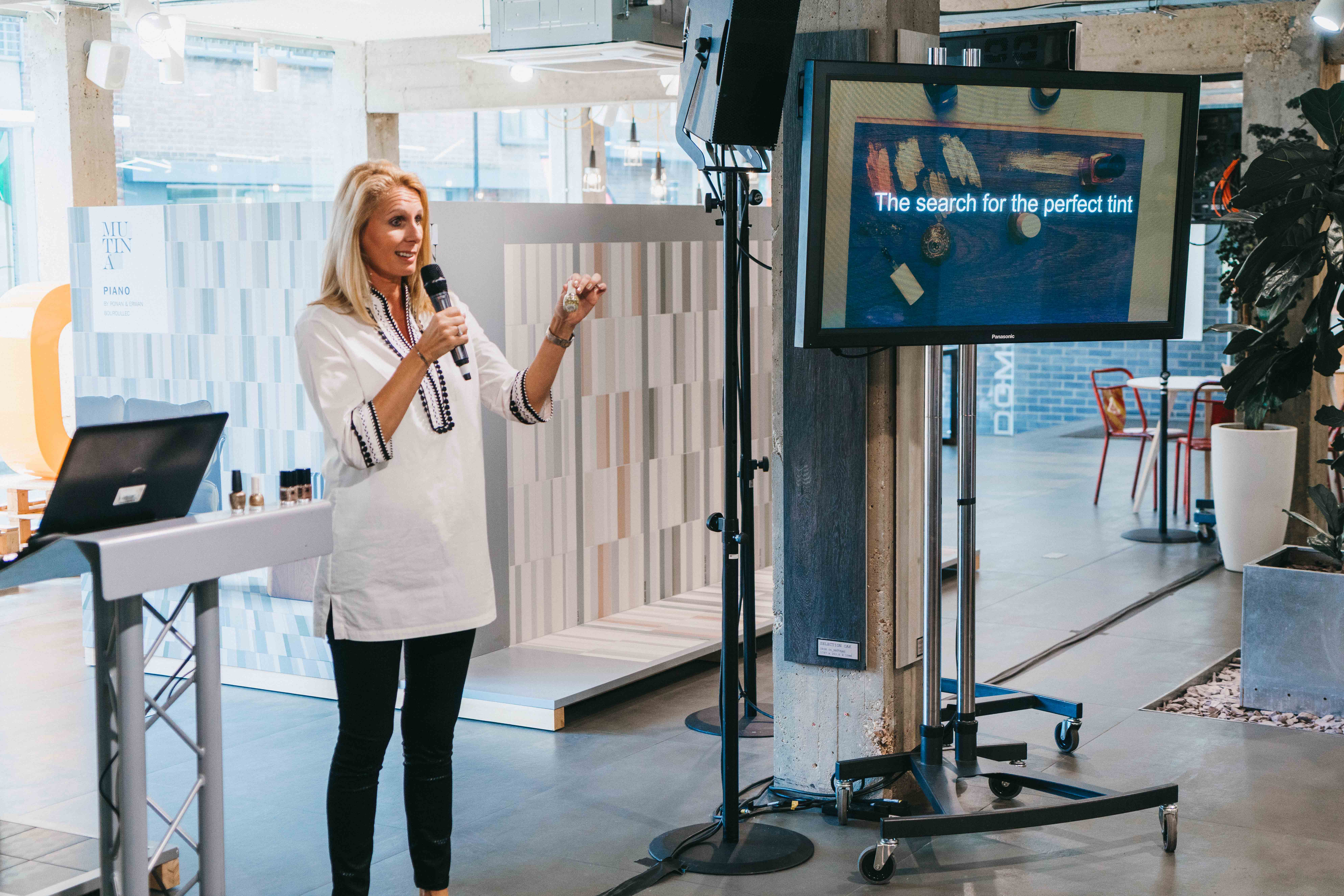 Tuesday
Tuesday saw the focus on Pergo flooring and the Pergo Visionbox with designer Oke Nollet and Laurent Meersseman, Head of Design and Development at Pergo providing a captivating insight into the creative and technical challenges that led to the production of their beautifully detailed gold grained dark oak engineered laminate flooring.

Oke and Laurent showcased the extraordinary creativity that is within Pergo and the close collaboration needed between the design and engineering teams to create stunning products without compromising performance.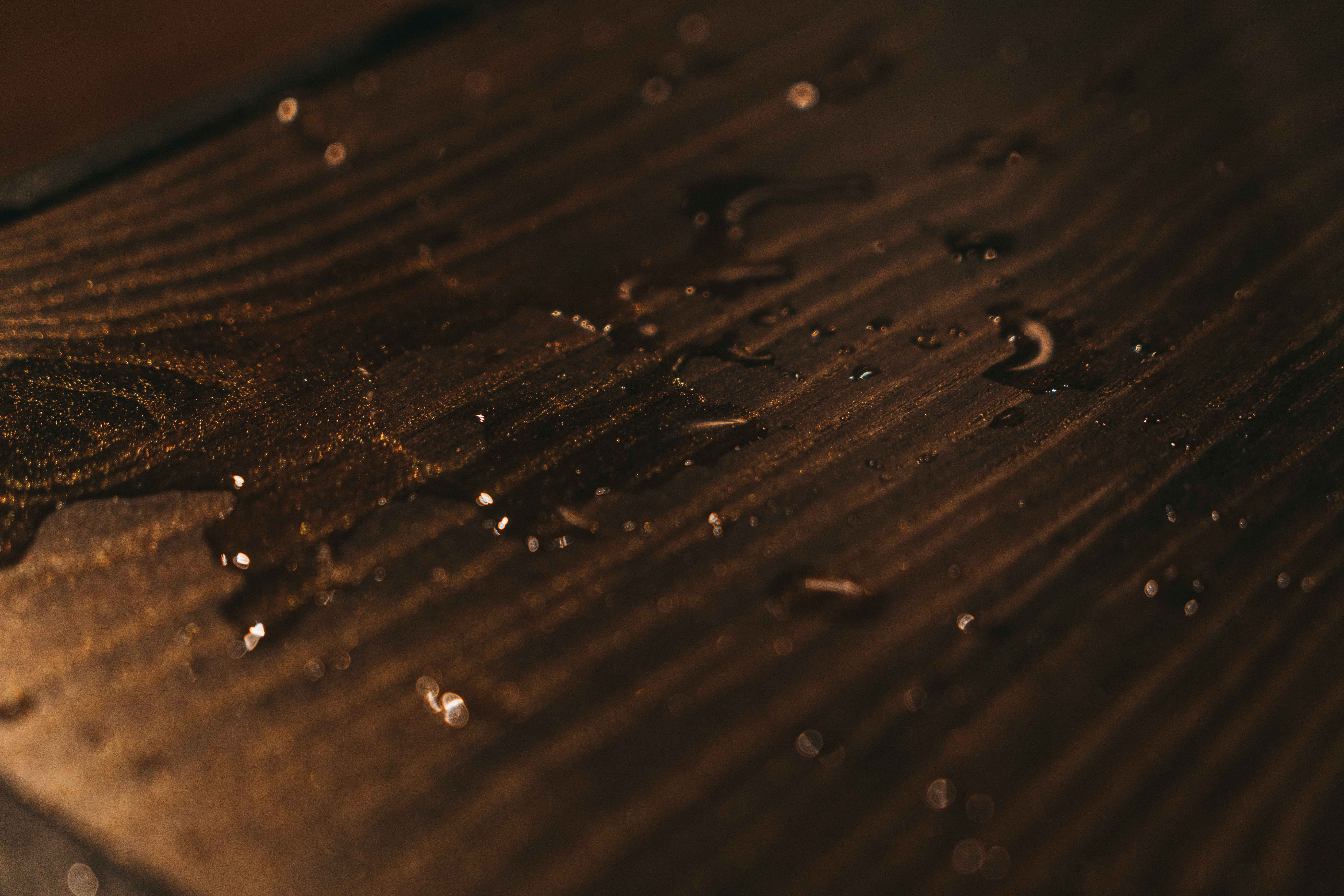 The Pergo Visionbox, an installation with dynamic tele-visuals, mirrored surfaces, water-feature and waterproof gold grained oak-effect laminate flooring, epitomised this leading industrial brand's superior design and engineering culture.
Wednesday

On Wednesday lunchtime we held a talk focusing on architecture and design in the fast-growing Private Rented Sector. Speakers Irina Listovskaya, Anya Sokolskaya and Oliver Leeming from the Collective LLP, Assael Interiors and Get Living London, respectively, discussed different topics including accomodation design, specification materials, tenant demographics, creating community and a future vision of the Private Rented Sector.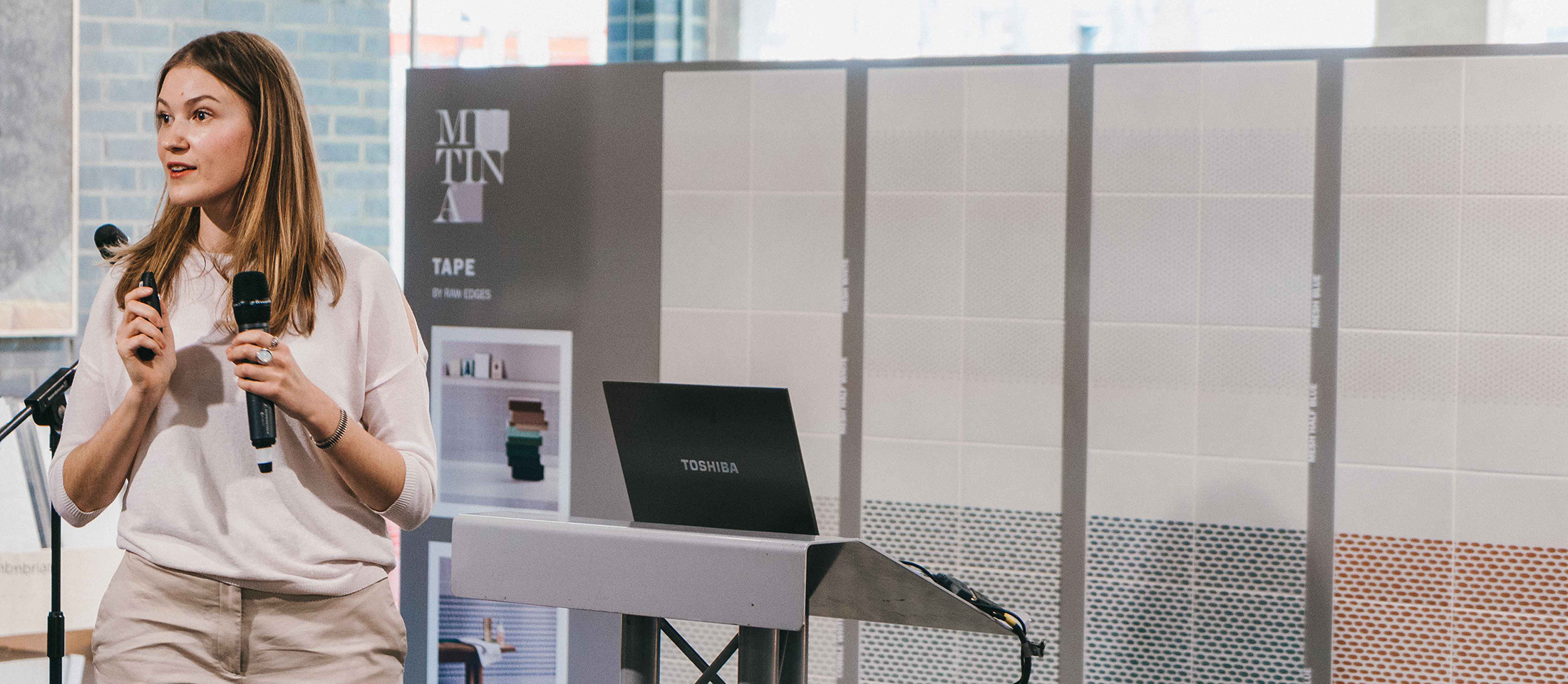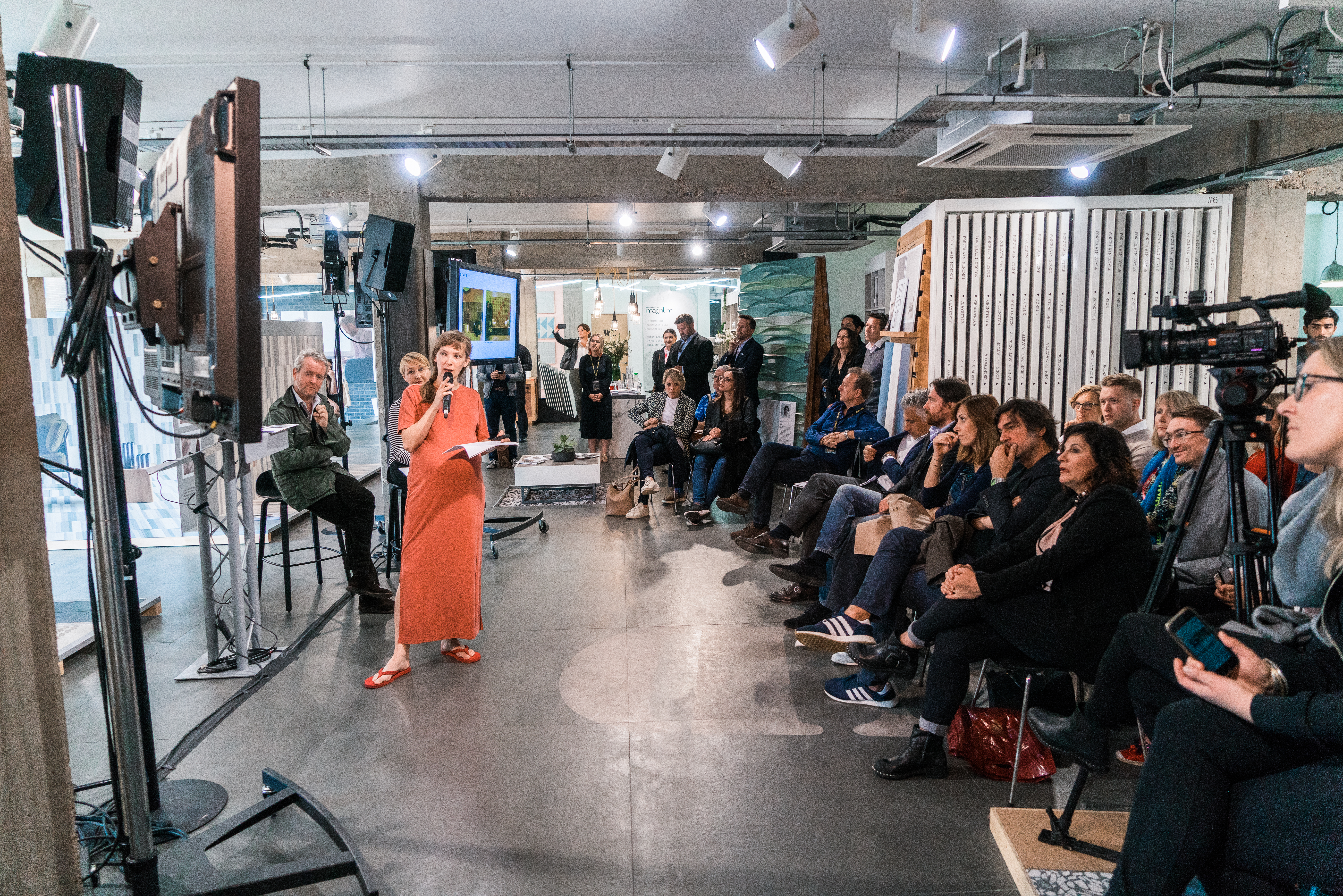 Thursday
Thursday saw the attention placed on tiles and ceramic design, with the highlight being the official UK launch of Piano, the new Mutina collection designed by Erwan & Ronan Bouroullec.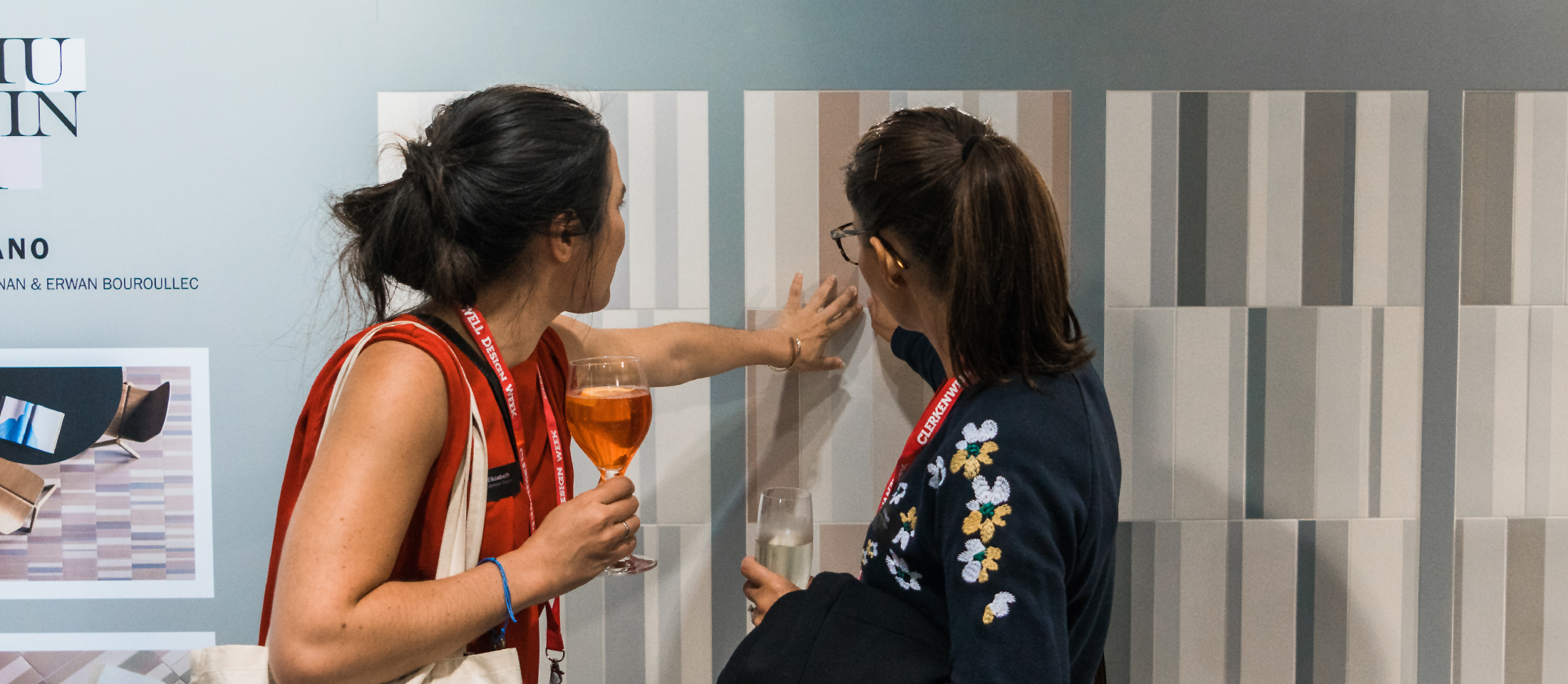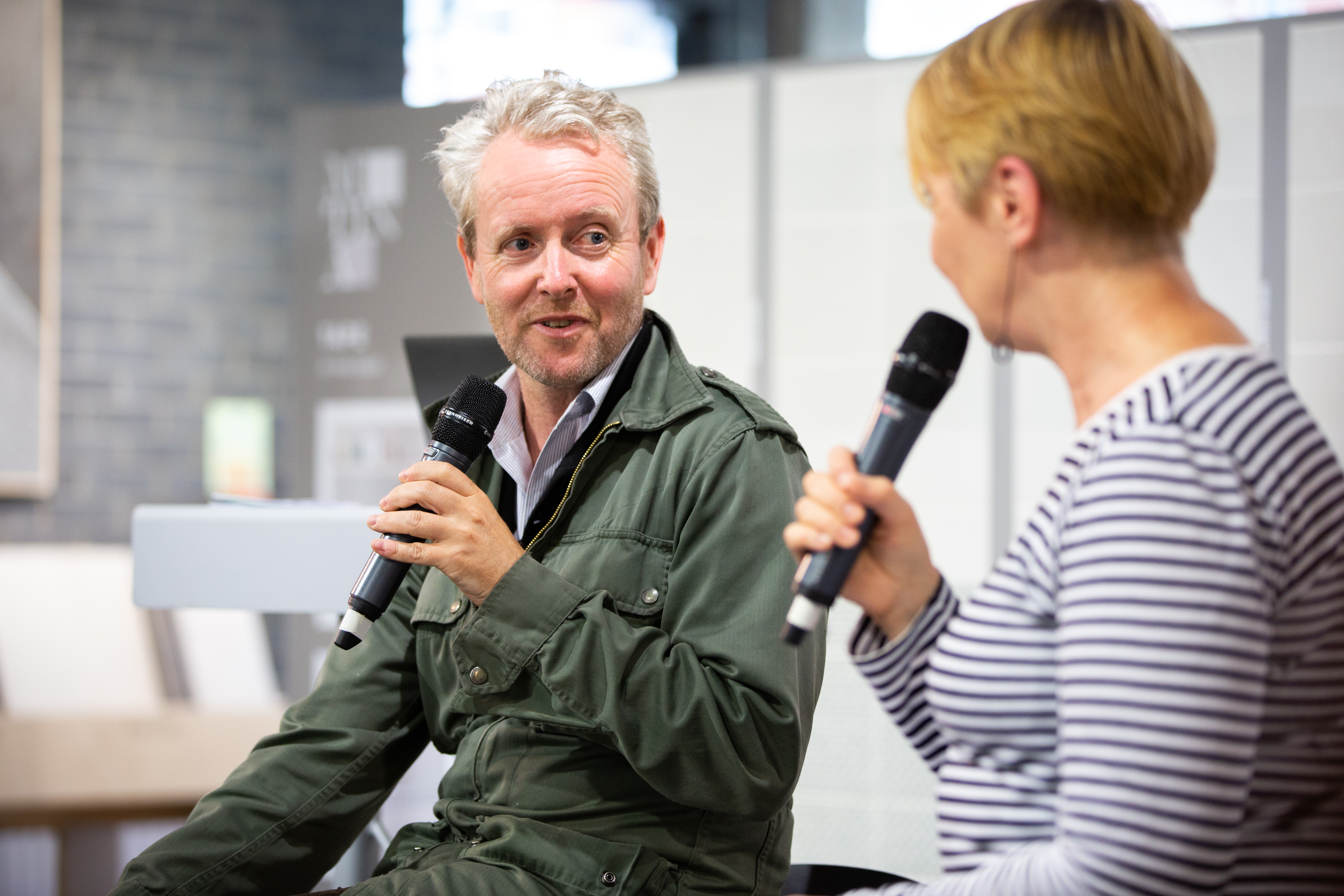 Ronan was present to launch the range, and was in conversation with Kate Burnett, founder and editor of Studio magazine who interviewed him about his work.
At the lunchtime talk, Domus' Senior Designer Jess Piddock also gave an overview of new and emerging tile trends focusing on how they can be utilised in interior design schemes.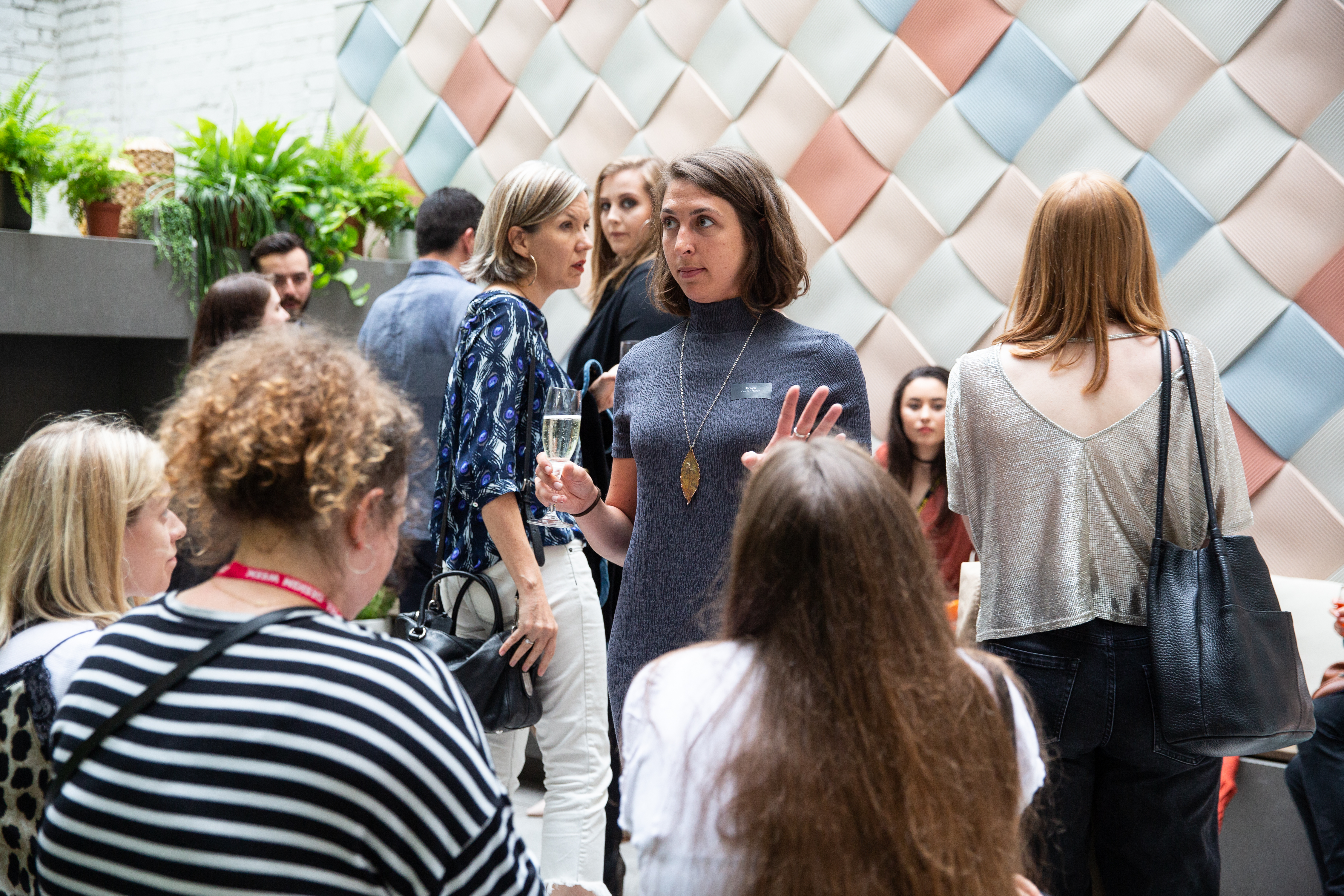 Other Attractions
The courtyard yet again, which is always a joy when the temperature is on the rise – the pastel coloured KAZA Concrete Weave tiles adorning the wall - is still a talking point. Within the showroom, the newly installed room sets also proved to be super popular, with Geometrica, Storie and new Casamood tile designs now all on display.