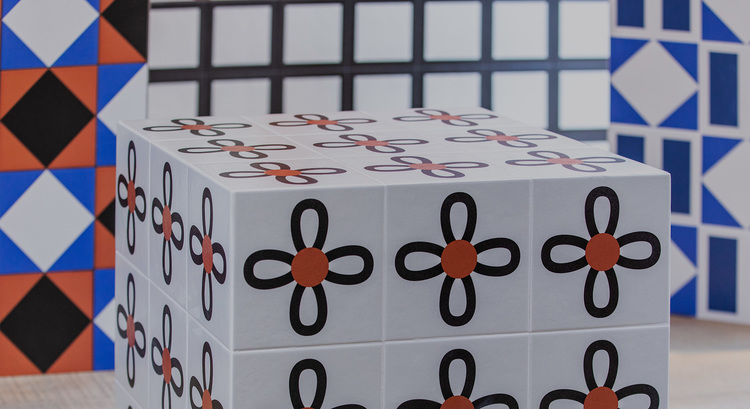 Kaleidoscopic Design Installation – New Product Showcase – Tile Trend Forecast
Clerkenwell Design Week: 24–26 May 2022


Nathalie Du Pasquier Design Installation, New Products + Showroom Events
Explore our latest creative surface materials at our new showroom on Sutton Lane during this year's Clerkenwell Design Week as we celebrate colour and pattern with a fun and joyful, interactive design installation using tiles designed by Nathalie du Pasquier for Mutina.

The showroom's ground floor courtyard and exterior entrance will be transformed into a kaleidoscope of abstract forms and playful patterns using Du Pasquier's Mattonelle Margherita range of tiles which are set to form a bright and colourful tile design installation, comprised of furniture, sculptures and interactive displays. Bursting with energy and optimism, the installation presents bold, visual contrasts through decorative fabricated cube structures, tables, stools and movable display pieces.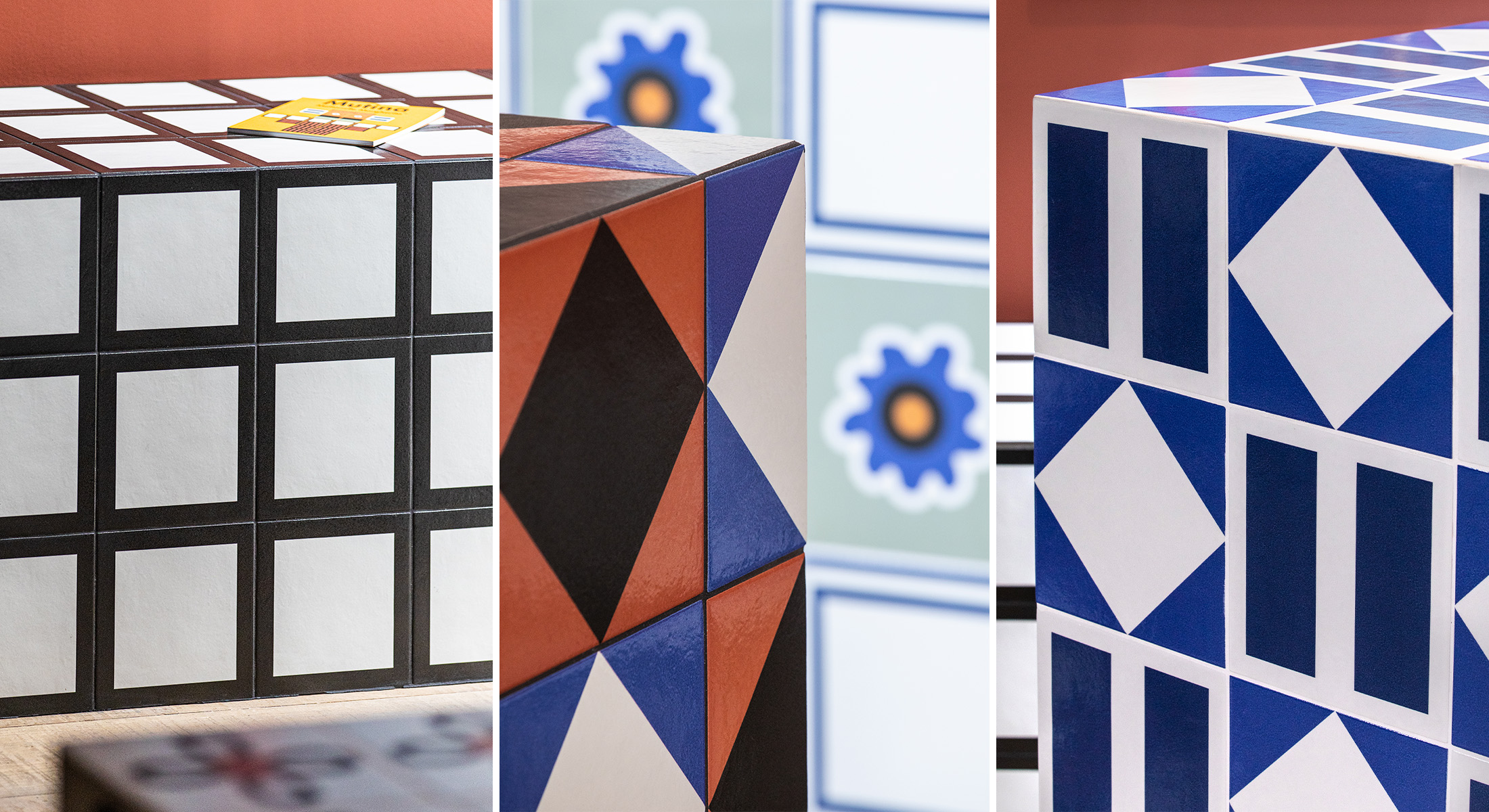 Other new materials on display at the showroom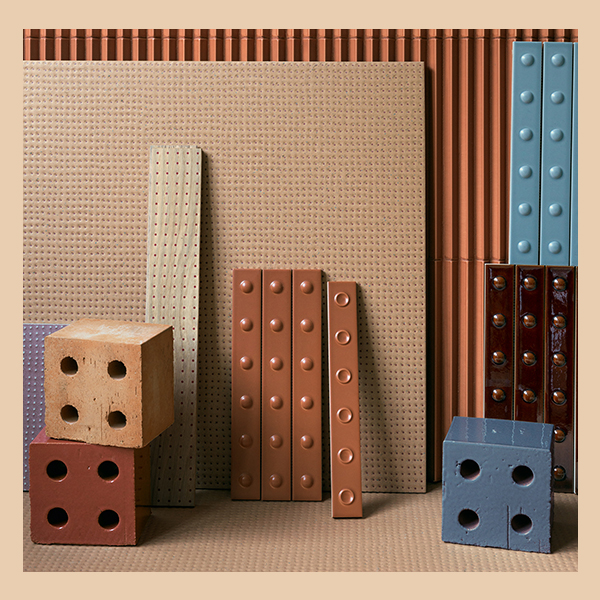 Ensemble
Floor and wall collection designed by Ronan & Erwan Bouroullec for Mutina. Encompassing new designs and edited classics, including 3D formats.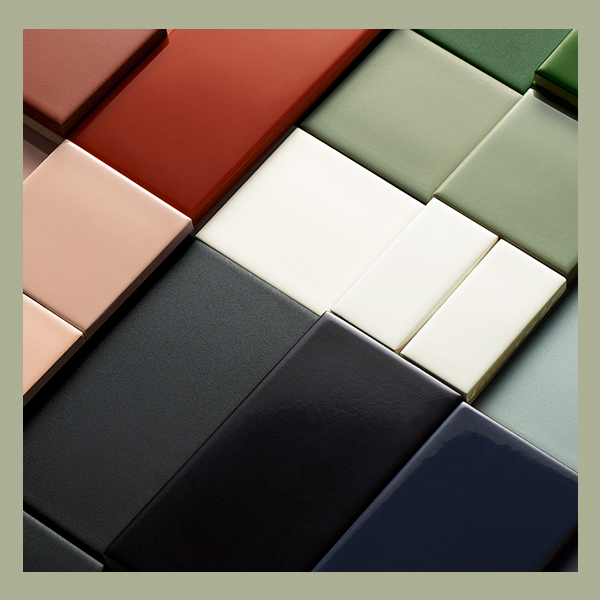 DIN
A modern mosaic range comprised of modular pieces in eight fresh colours and two finishes, designed by Konstantin Grcic for Mutina.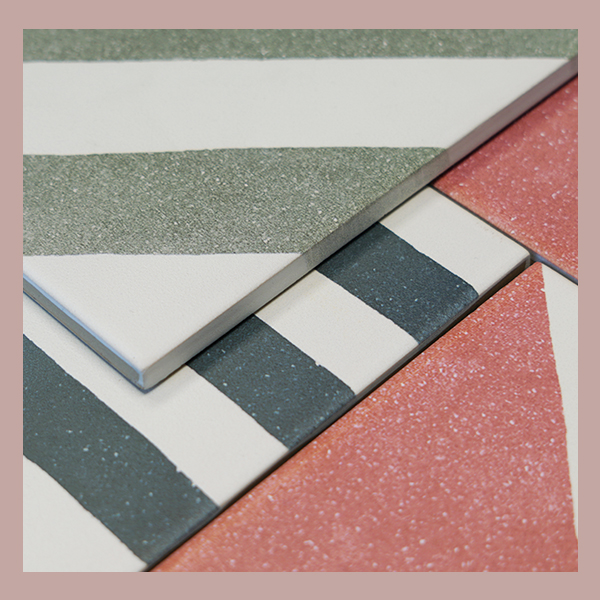 Abiquiu
Wall and floor collection which takes inspiration from Farrow & Ball colours, in a palette that evokes the landscape of New Mexico and home of artist Georgia O'Keefe.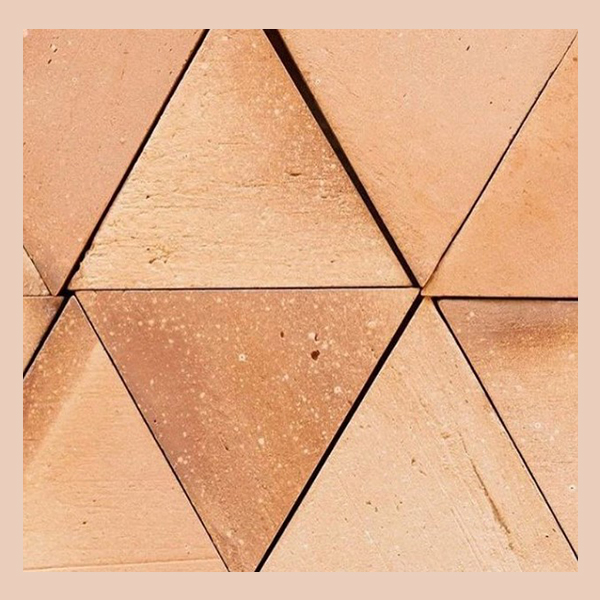 Barcelo Raw
Handmade terracotta tiles that possess warmth, charm and character in a raw, rustic finish across four earthy colours and 14 formats.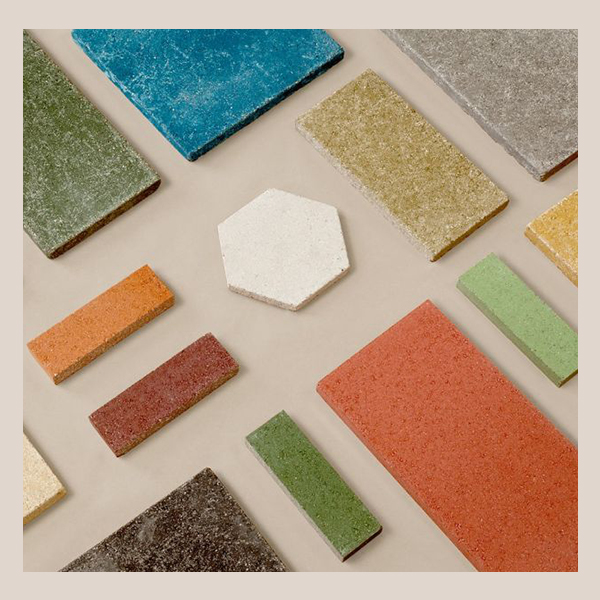 La Pietra Compattata
Eco-friendly floor and wall collection comprised of raw and recycled natural materials – a by-product recovered from Italy's stone quarries. Tiles are 'cold-pressed' rather than fired, producing uniquely textured, low-embodied energy materials in a wide range of formats and colours.
We will be hosting design talks within the showroom throughout Clerkenwell Design Week, taking place daily at 1 pm on the 1st floor. Including a new product showcase and Tile Trend Forecast presentation.


See more details and register to attend via the links below.

New Product Showcase
24 & 26 May, 1 – 2 pm

Learn about Domus' latest creative materials launched this year at our New Product Showcase, taking place at 1 pm on Tuesday 24th and Thursday 26th May.

Focusing on: New ranges from Mutina designed by Ronan & Erwan Bouroullec and Konstantin Grcic; Handmade raw terracotta tiles; A new and innovative tile range using 100% recycled materials and a low-energy production process; Colourful wall and floor tiles inspired by Farrow & Ball colours, with a nod to the landscape of New Mexico.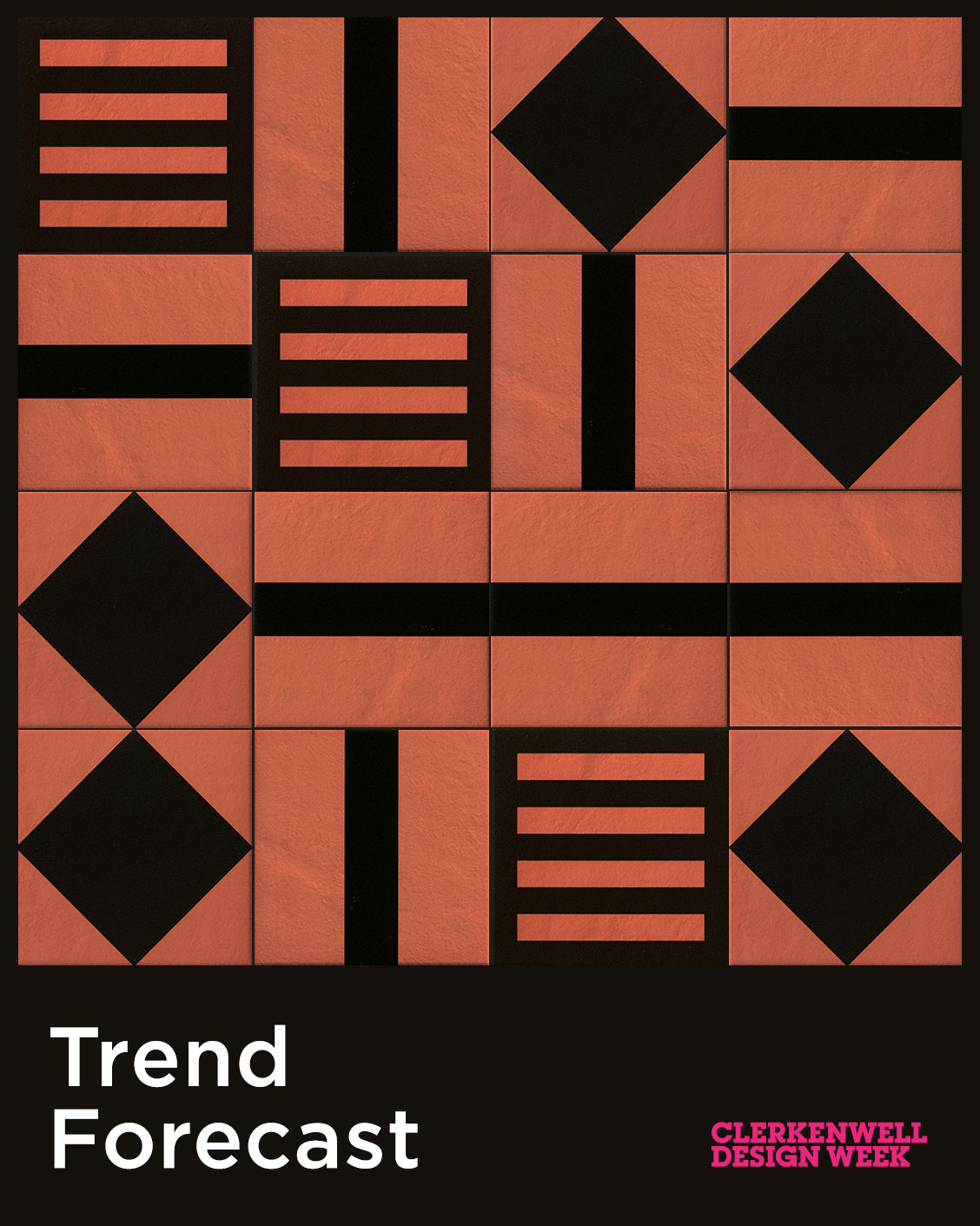 Tile Trend Forecast 2022/23
25 May, 1 – 2 pm

Discover current and future trends in surface design at our latest Tile Trend Forecast presentation, taking place at 1 pm on Wednesday 25th May.

New and Emerging Tile Trends: 2022/23 looks at the latest patterns, shapes, sizes, colours and textures that are gaining prominence, providing inspiration for designing with tiles. The 1-hour presentation shows six new trends in tile design, including Kaleido Block, Mythos Monochrome, and Studio 70, amongst others. Setting the trends within the wider context of lifestyle, fashion and design, the presentation focuses on how these trends can be used effectively within residential and commercial interior design schemes.