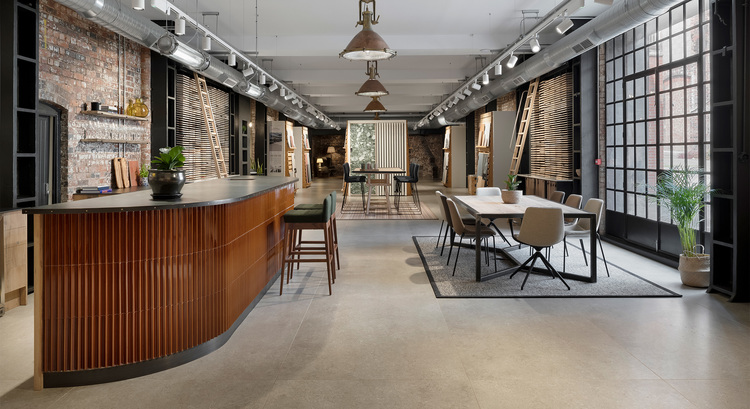 A unique & inspiring showroom in Birmingham's Jewellery Quarter
Domus Birmingham – Now Open
Domus Birmingham Now Open
We are delighted to announce that our new showroom in Birmingham's historic Jewellery Quarter is now open. Located on Henrietta Street, a short walk from St Paul's Square, our new Birmingham showroom has been designed to offer architects and designers a creative and stimulating showroom experience.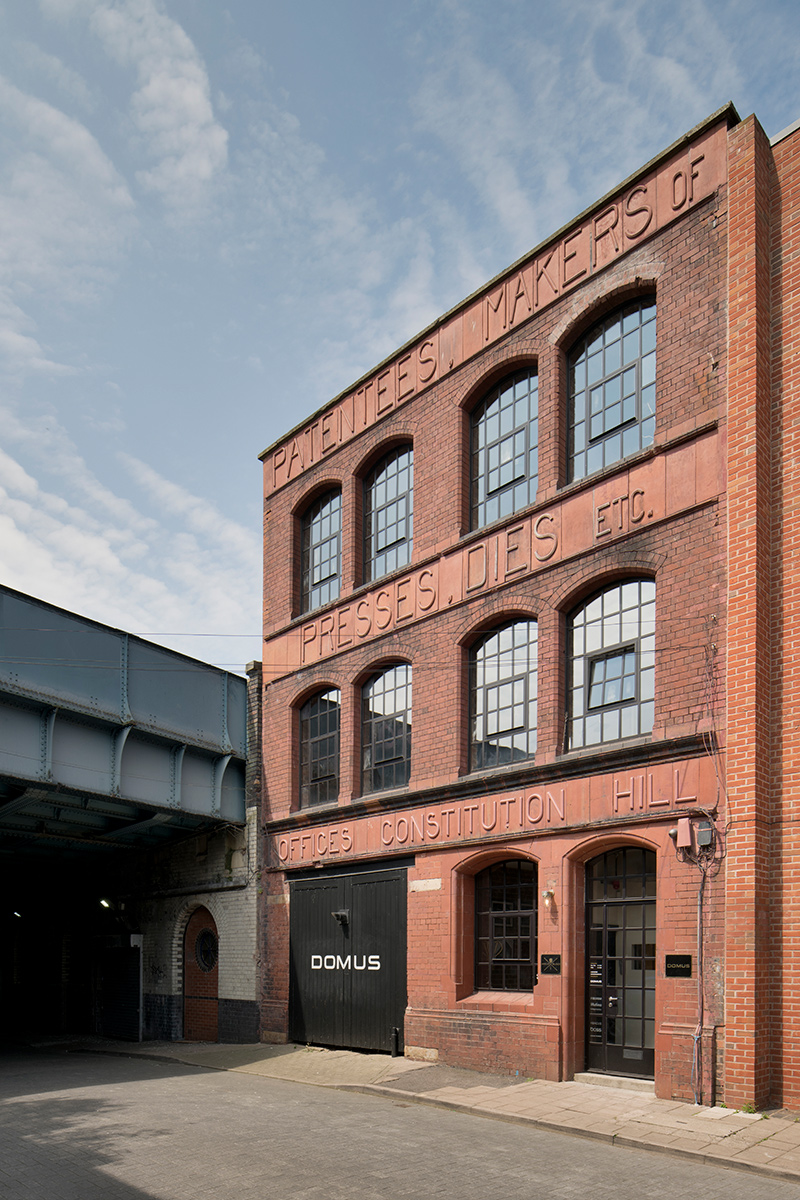 Situated within a former engineering metal press, Derwent Works, Domus' in-house design team has ensured the space retains the unique character of the late 19th-century building, carefully restored by local developer Javelin Block.

Inspired by the rich history and architecture of both the building and the area in which it is located, the showroom presents a contemporary take on the industrial legacy and architectural language of Birmingham's Jewellery Quarter – weaving the new with the old, with a significant emphasis on texture and natural materials.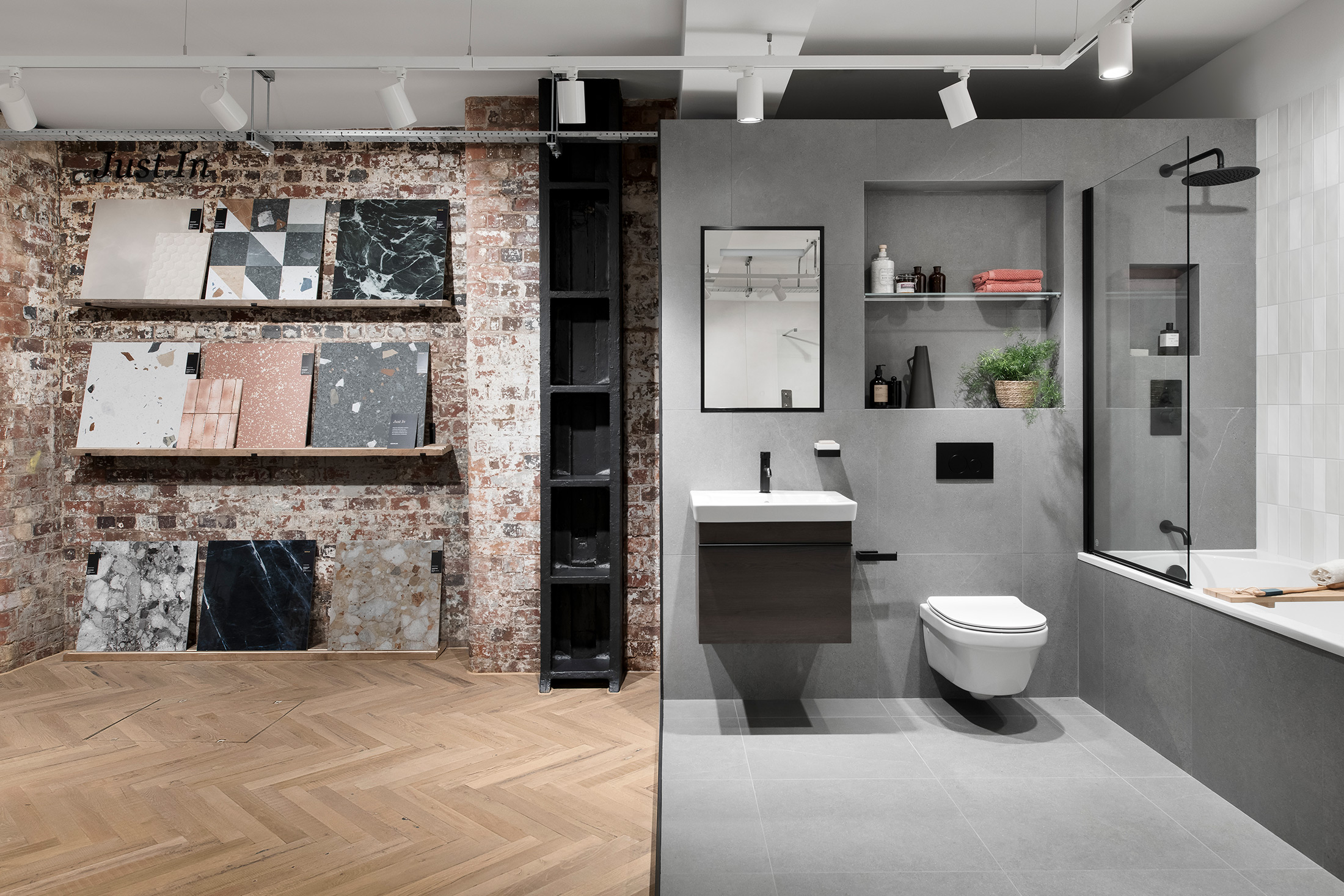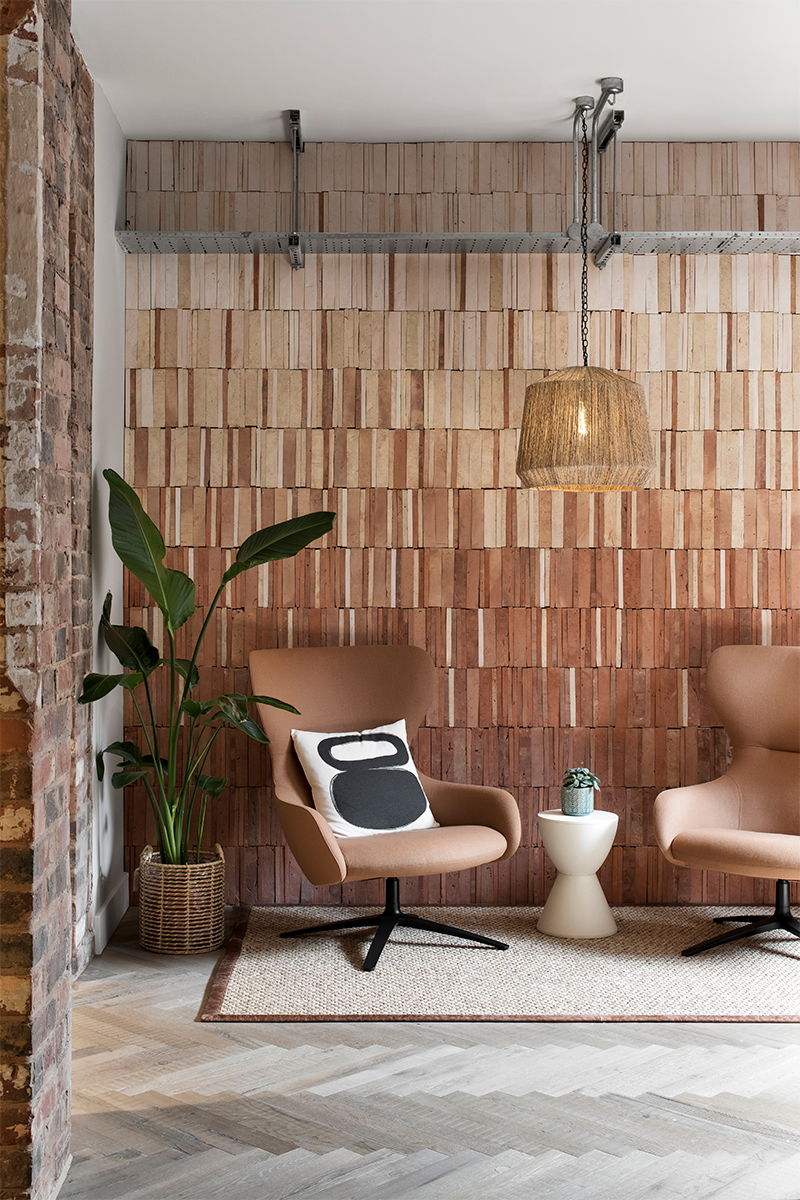 With a distinct sense of calm and a high degree of tactility, each section of the spacious open-plan floor space has been expertly considered to inspire and cater for the varying needs of clients whilst reflecting Domus' focus on thoughtful design and quality finishes. Offering an abundance of products and technical innovations as well as a space for the local design community to work, exchange ideas and relax, Domus Birmingham presents a fresh and inspiring environment in which to source surface and flooring materials for residential and commercial projects.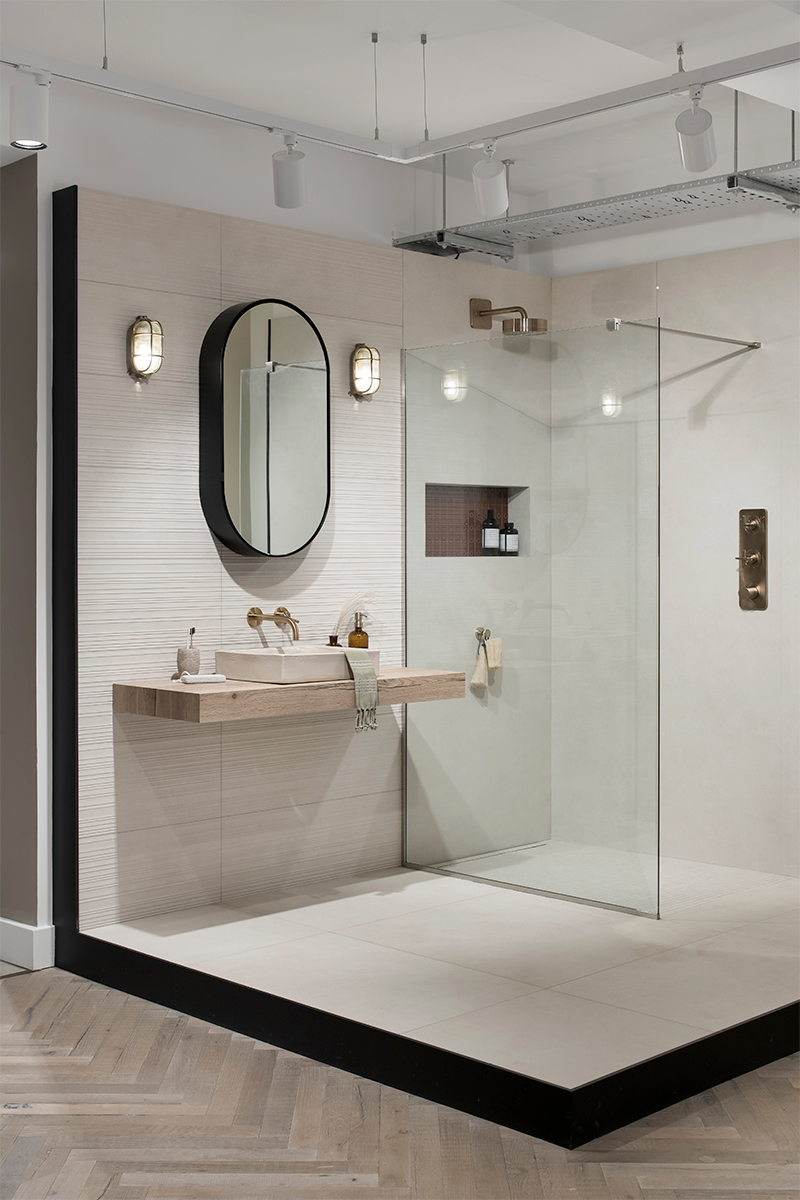 From its welcoming entrance zone, vibrant bar area, meeting zones and relaxing lounge zone to its inspirational room sets, easy-to-navigate product displays, extensive material reference library and samples library, each area of the showroom has been carefully designed to showcase Domus' vast product portfolio, new design trends and interior styles within a purposeful and relevant architectural environment.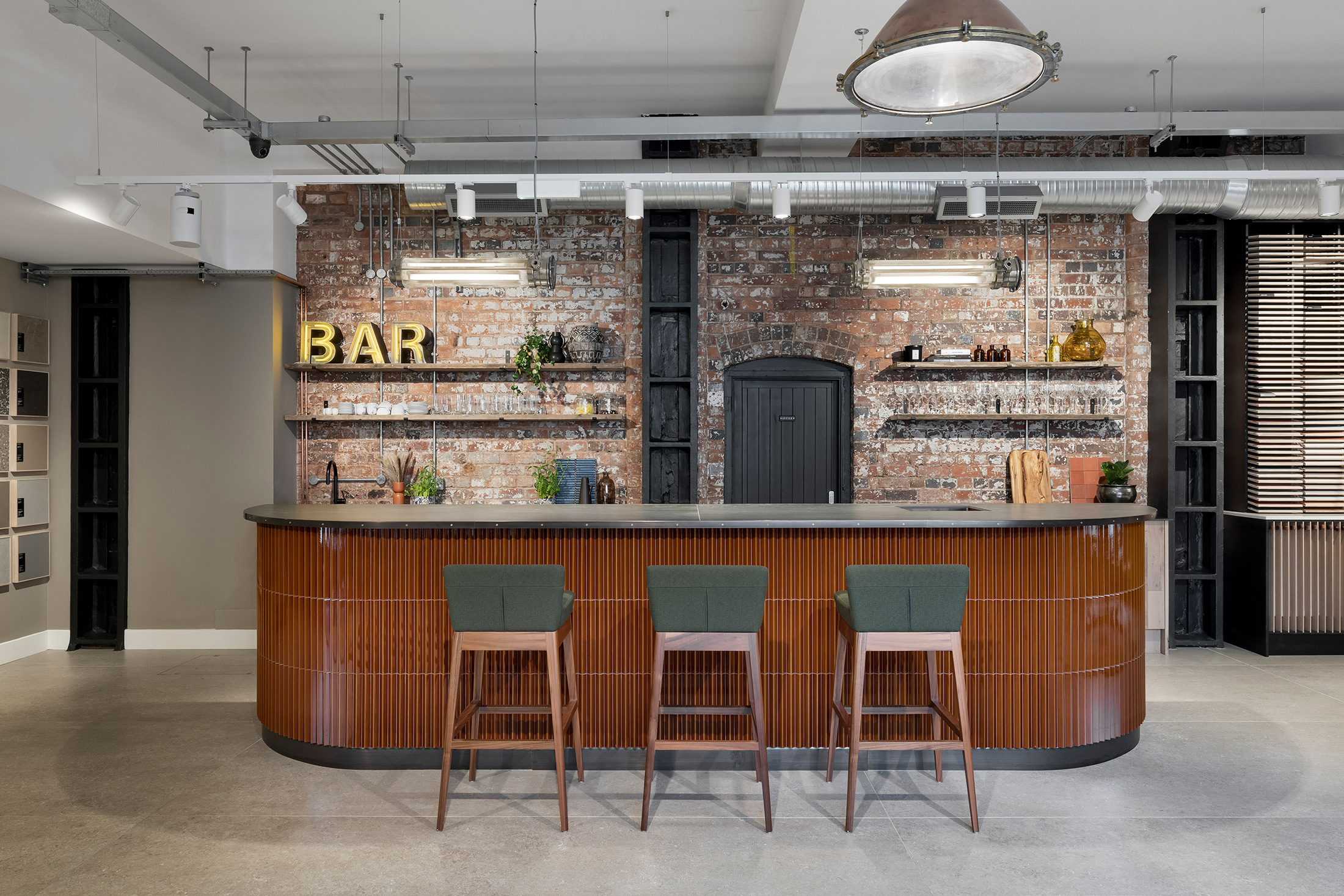 Visit Domus Birmingham to discover the latest tiles, mosaic, wood and engineered flooring, and technical solutions from leading worldwide manufacturers in a fresh, inviting and beautifully curated space.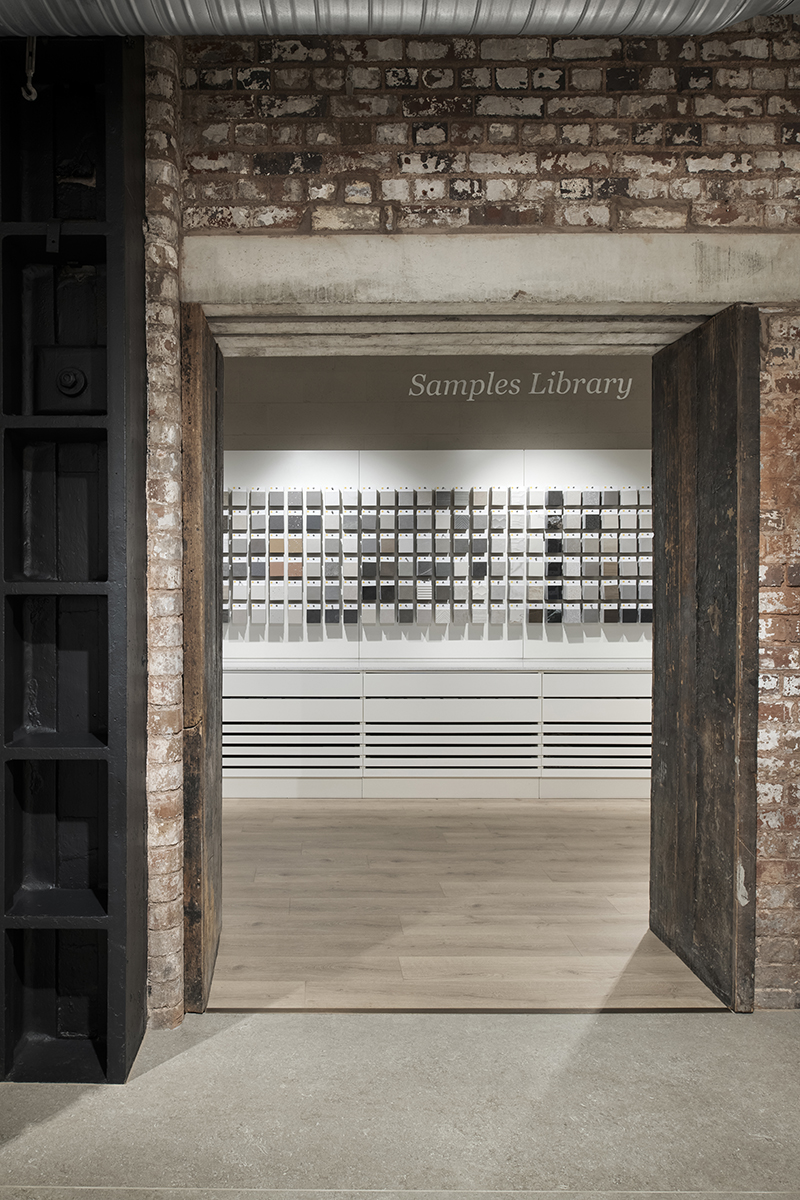 Displaying the huge variety of textures, tones and size formats available throughout our profusion of tile and engineered flooring ranges, our new showroom in Birmingham simplifies the search for materials, presenting countless design options to complement any project and any budget.

If there is anything specific that you're interested in, feel free to get in touch with our showroom team ahead of your visit so we can prepare a selection of materials and samples suited to your project. We hope to welcome you to Birmingham soon.

Derwent Works, Henrietta Street, Birmingham B19 3AB




Monday – Thursday: 9.00 – 17.30
Friday: 9.00 – 17.00




0121 726 0000




[email protected]