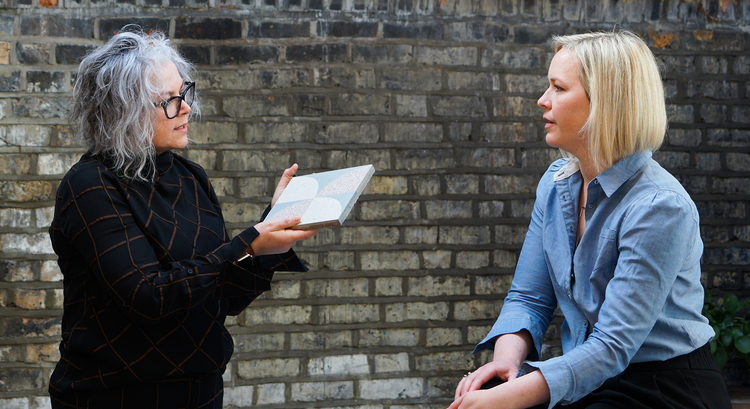 Discussing pattern design & inspiration with Lindsey Lang
Bermondsey Launch Event
Bermondsey collection launch at Domus Battersea
On Thursday 2nd May, we held an exciting launch event with interior designers and architects in our Battersea showroom to reveal our new Bermondsey patterned tile collection created by London-based designer Lindsey Lang. As part of the event, award-winning design writer Kate Watson-Smyth led an insightful Q&A session with Lindsey, where Lindsey discussed her inspiration, work practices, design philosophy, and how she has developed her iconic patterns and colour palettes.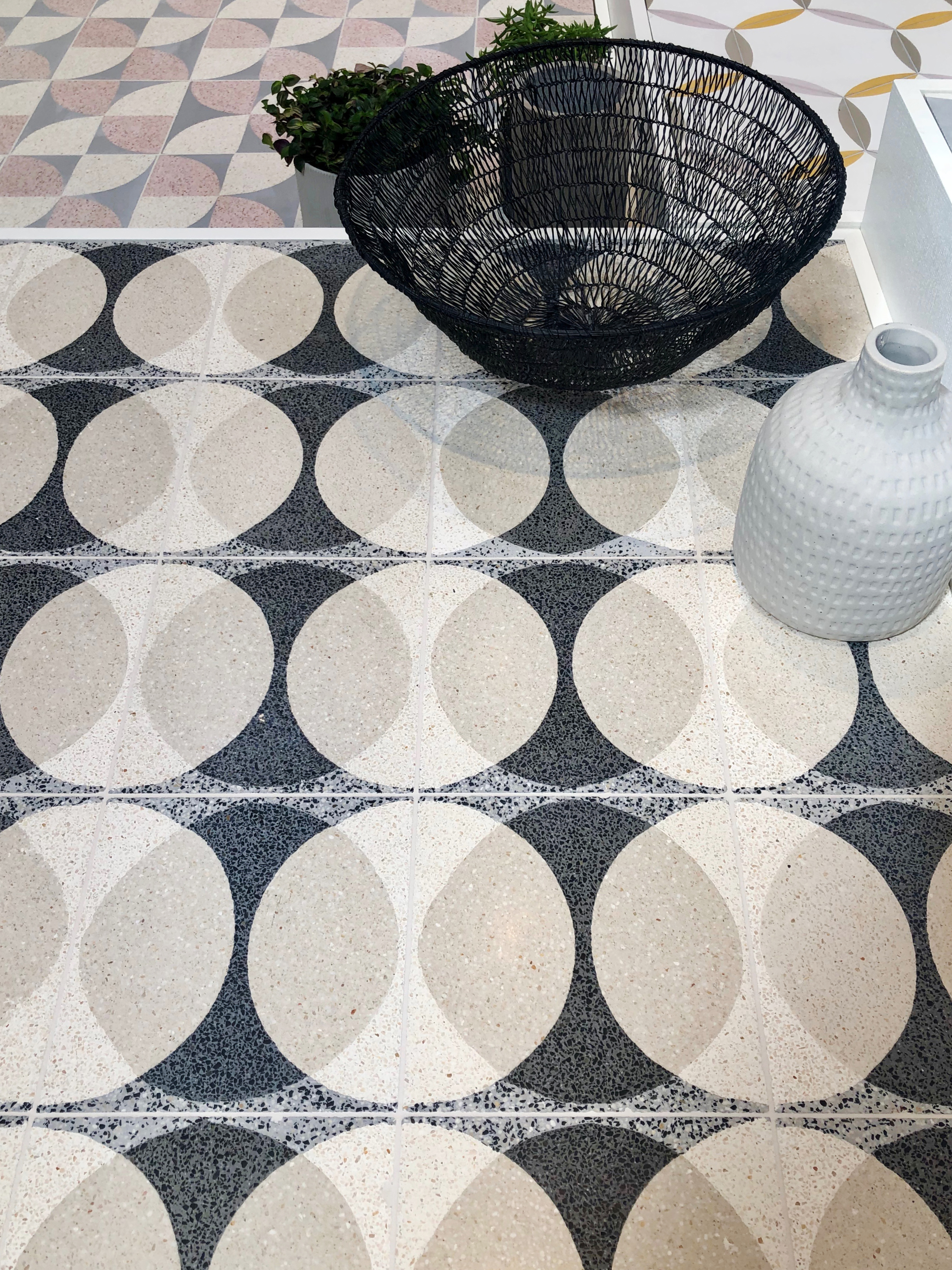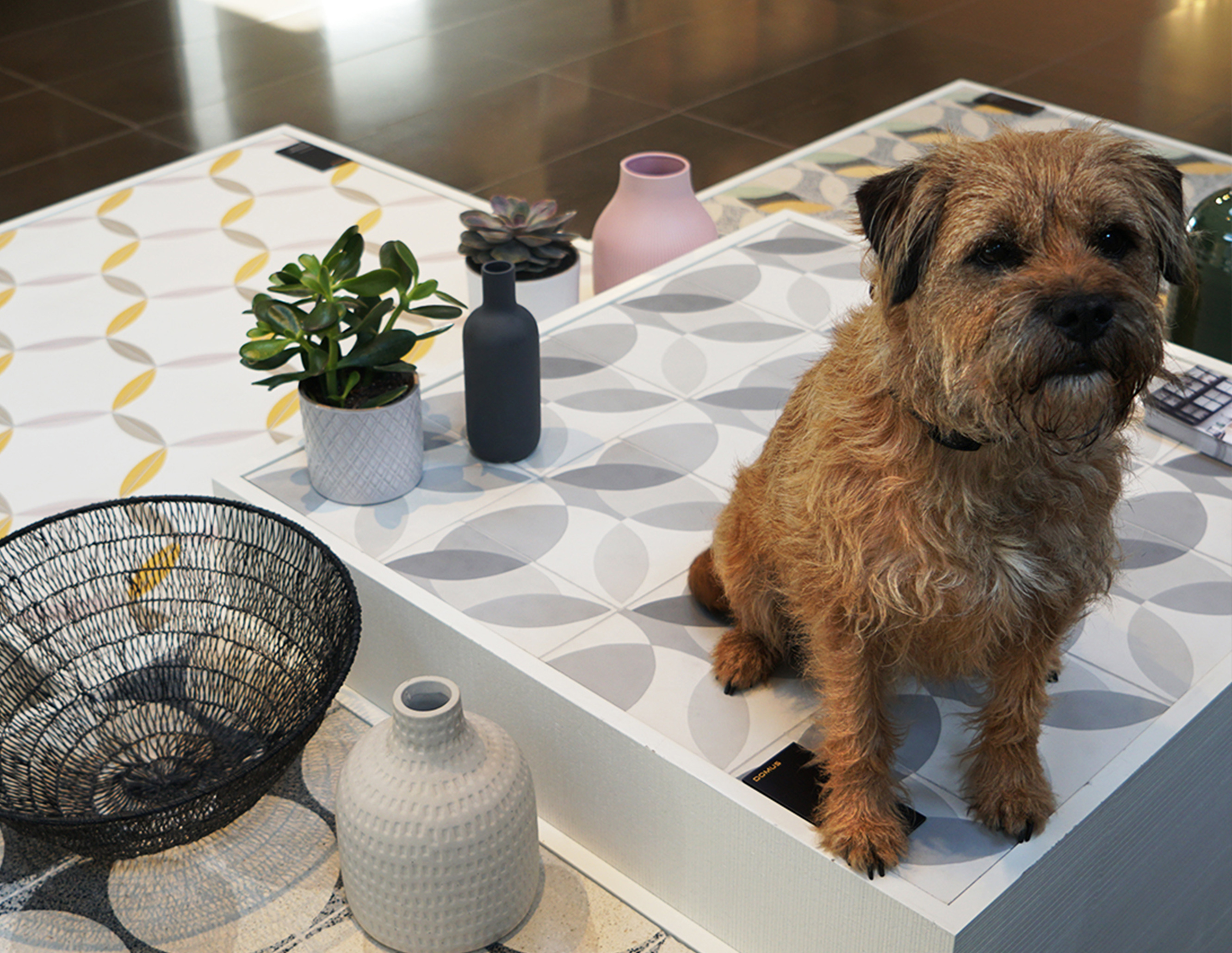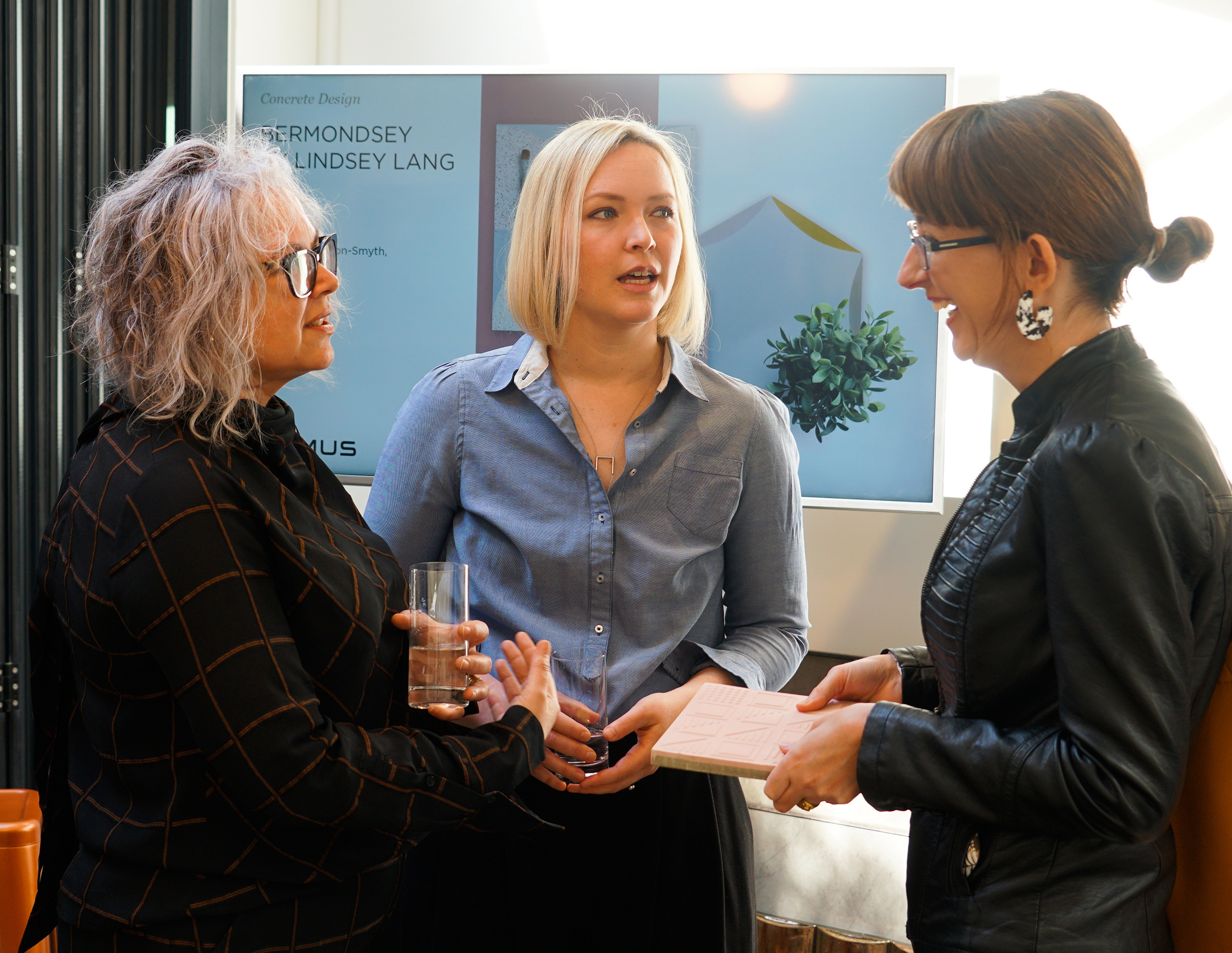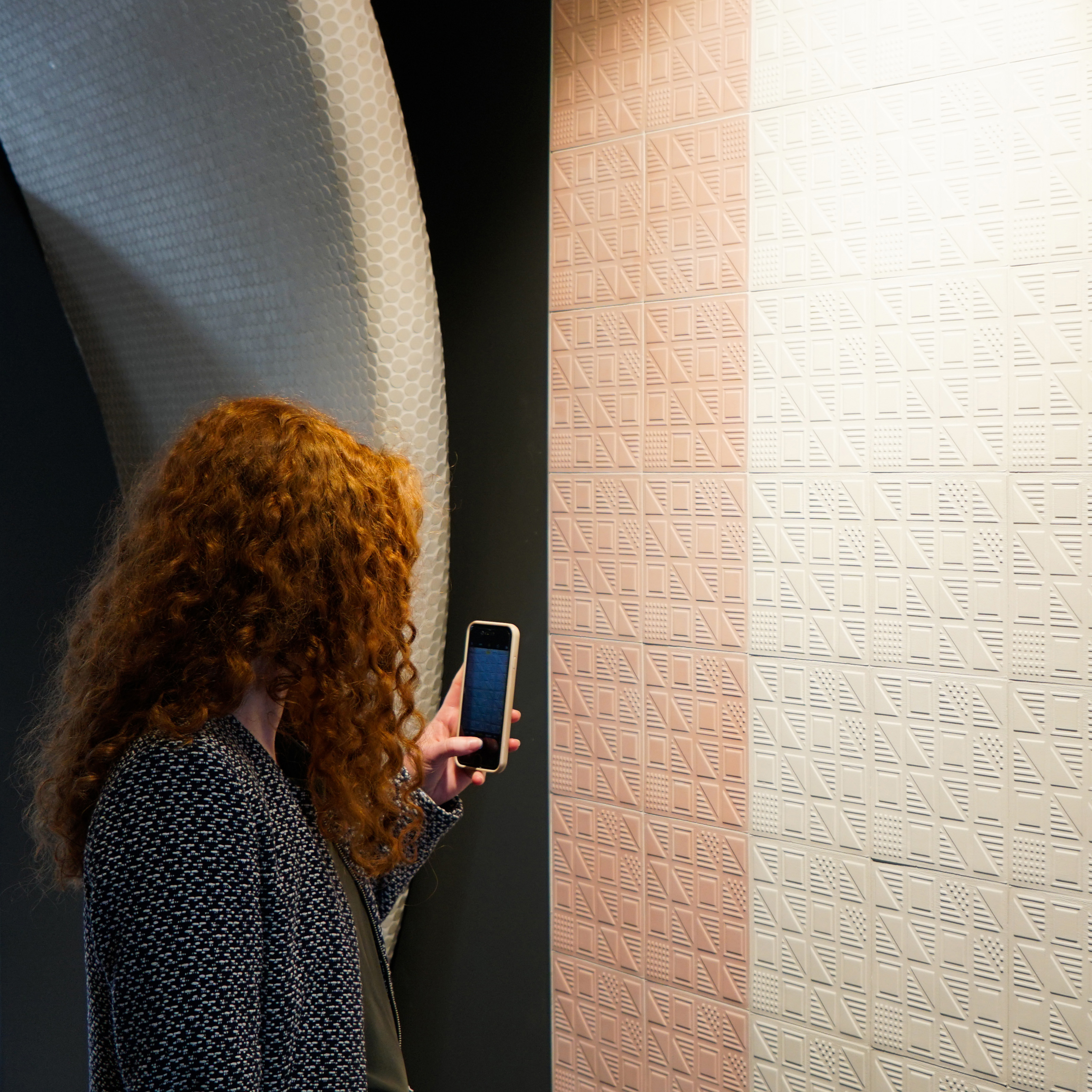 At the launch event, Lindsey explained how her designs are based around the geometry found in nature. Her pattern designs are used across product collections at John Lewis, Transport for London, The Design Museum, The Barbican Museum, Formica and Camira Fabrics, amongst others. The capsule collection of seven designs at Domus includes an entirely new and exclusive Scallop design using pink and cream terrazzo with grey cement, which is the first time Lindsey has mixed these materials in one tile. She described how these are honed so the cement takes on a very subtle sheen when compared to her other cement tiles, which have a matt finish.
"Collaborating on this capsule collection at Domus has been a lovely way to refresh the range. We really wanted to push for a fashion-forward colourway on the Scallop design using pink and pale grey. We also updated the textural effects by mixing terrazzo and plain cement for the first time. I think the result is an exciting new addition to the collection."
The other Bermondsey designs include a Leaf pattern in pale yellow and mint terrazzo, a Double Ellipse pattern in grey-mix terrazzo, a Leaf pattern in grey-mix cement, a Hex hexagon-shaped design in yellow, lilac and grey cement on a white base, and two London Chevron 3D cement designs, one pink and one white.