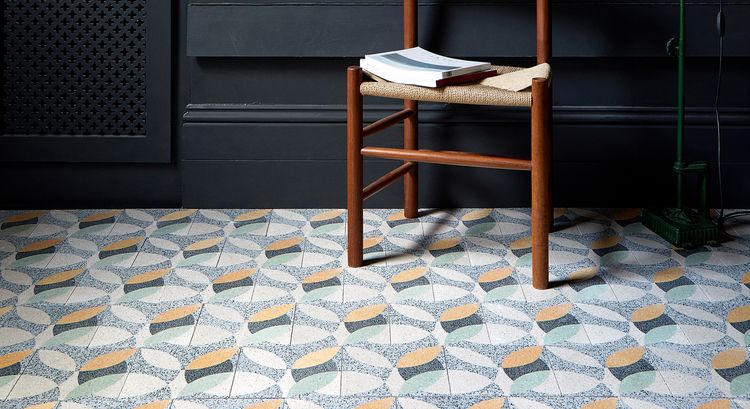 Signature mid-century style patterns
Bermondsey by Lindsey Lang
Domus presents Bermondsey, a capsule collection of seven patterned tiles designed by Lindsey Lang.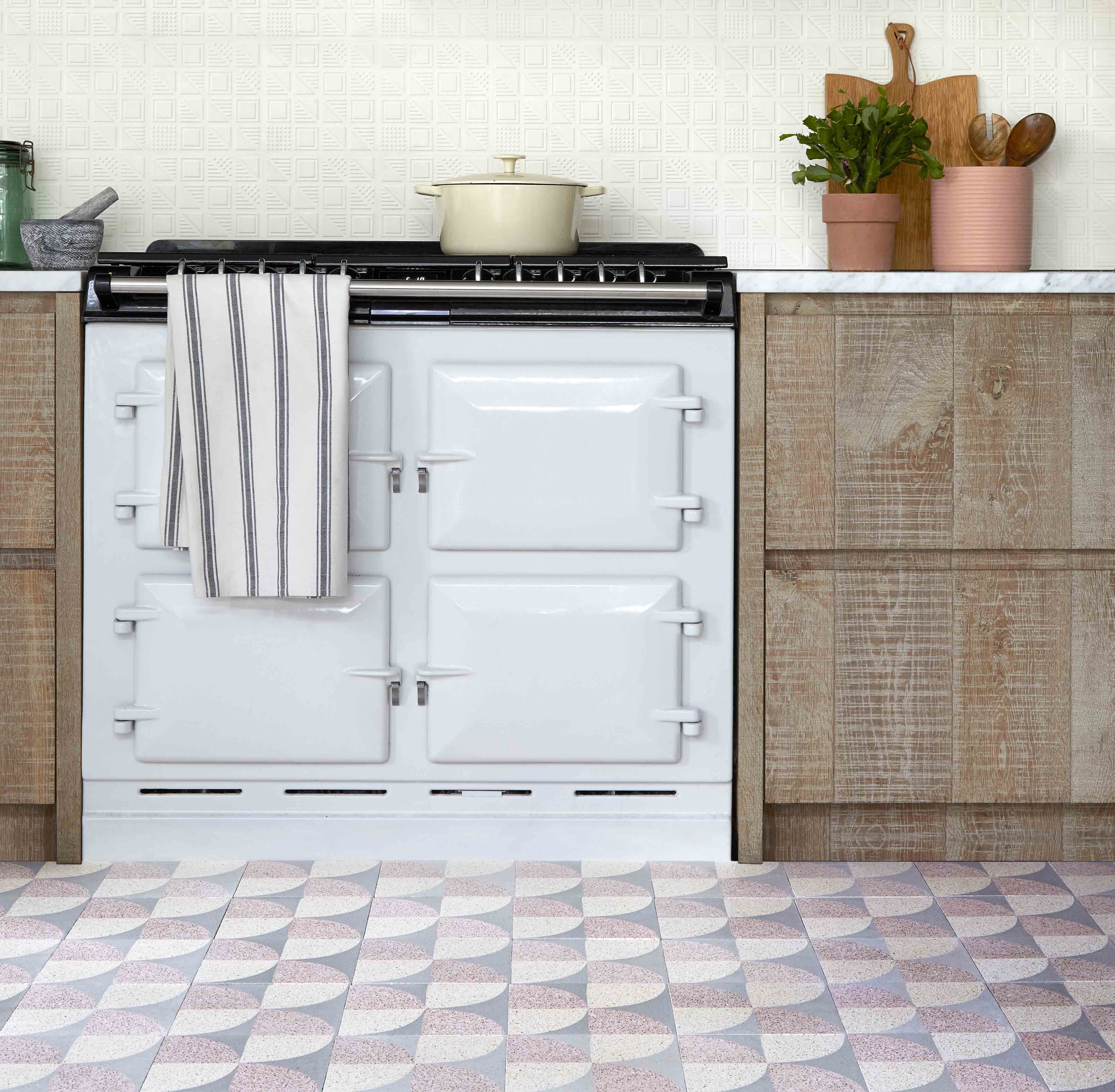 Available at Domus from the beginning of May, the collection features three terrazzo designs, two encaustic designs and two 3D cement designs, each displaying Lang's signature mid-century style patterns on the different material formats. In a palette of soft pastel shades, the Bermondsey collection is named after the area in London where Lang's studio is based and includes an exclusive colourway in the Scallop pattern using pink and cream terrazzo with grey cement.
Lang's work draws inspiration from colour theories, Constructivism, Modernism, Abstract Expressionism and geometry found in nature, combining bright colourways and textures to create beautifully balanced and timeless designs.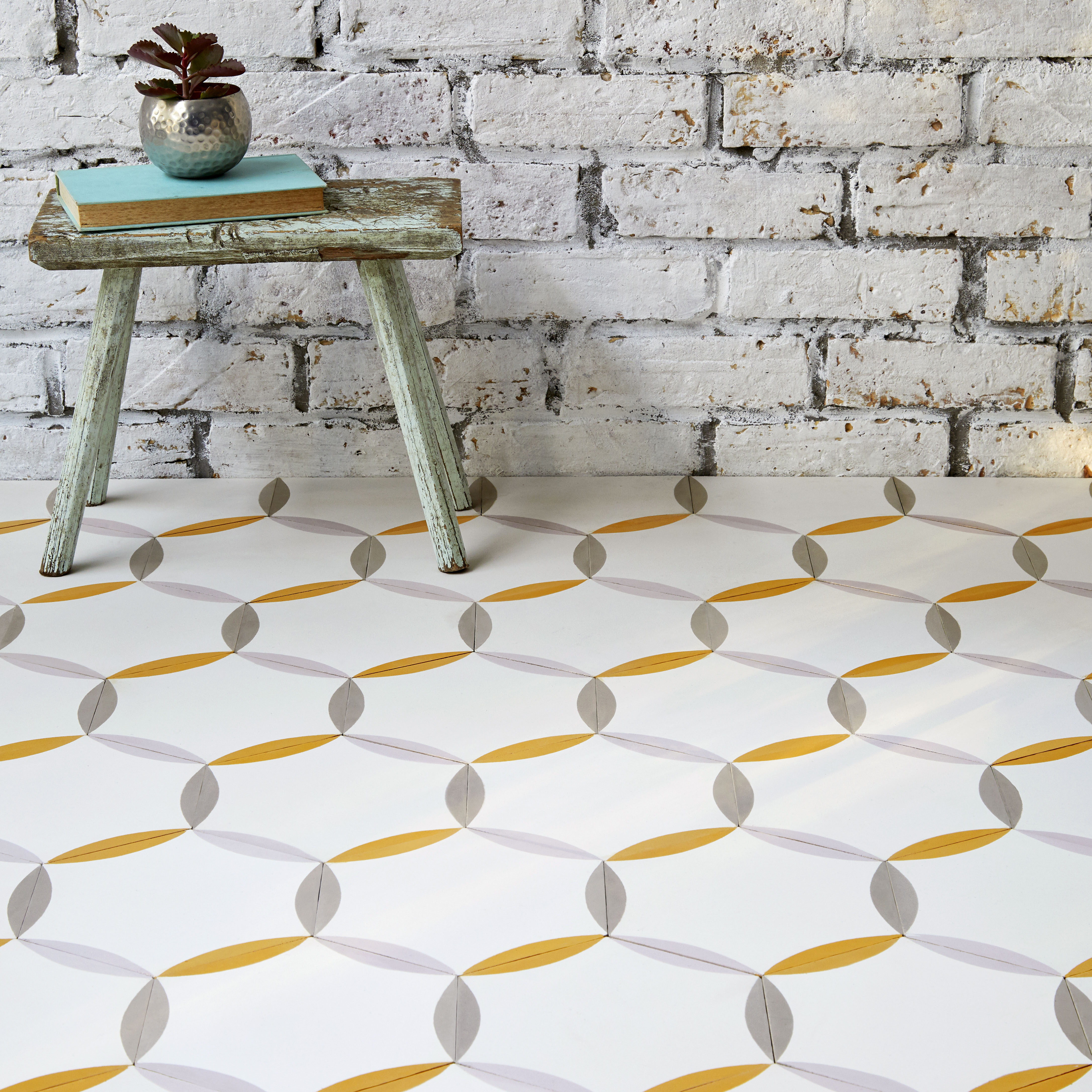 The seven Bermondsey designs include the exclusive Scallop terrazzo and cement design in pink, grey and cream, a Leaf terrazzo design in pale yellow and mint, a Double Ellipse terrazzo design in grey mix, a Leaf encaustic design in grey mix, a Hex-shaped encaustic design in yellow, lilac and grey on a white base and two London Chevron 3D cement designs in pink and cream.
The encaustic tiles are crafted using an ancient process that was revived in Victorian times. Lang's goal is to keep the traditional process alive. The tile will develop a natural patina over time but can easily be polished back to its original state. The standard finish is matt but these can be polished once installed into a satin or gloss finish. The terrazzo tiles are made using the same process as the encaustic tiles, reinforced with fine chips of coloured marble. The top layer of the pattern is made using a blend of pigmented granite and marble aggregates, resulting in its speckled terrazzo finish. These durable tiles are perfect for high traffic areas and can be polished back to their original state at any time.
The London Chevron 3D cement tiles feature motifs Lang developed from the history of London's transport network, referring to Transport for London's archives to develop a pattern originally created for the London Underground in the 1930s. The Chevron tile is based on a pattern created by British designer and painter Enid Marx in 1938, originally composed of a green and red grid of squares that formed an overall zig-zag shape. The design appeared on the fabric used for seats across the Piccadilly and Central line tube trains. Lang's London Chevron 3D cement tiles feature raised square, striped and rectangular sections that can be combined in a number of layout combinations.
Signature mid-century style patterns