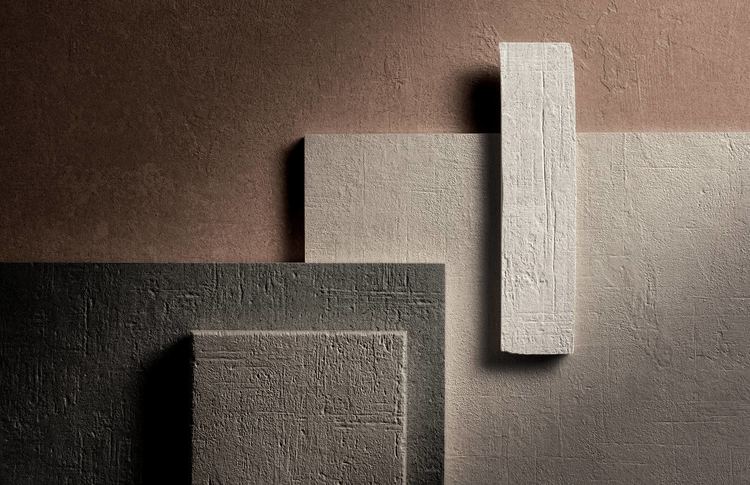 Earthen colours with a unique textural finish
Terra Crea Porcelain Design
A characterful range of natural tones and textures inspired by ancient clay
With certified sustainable credentials including 40% recycled content, EPD & ISO 14001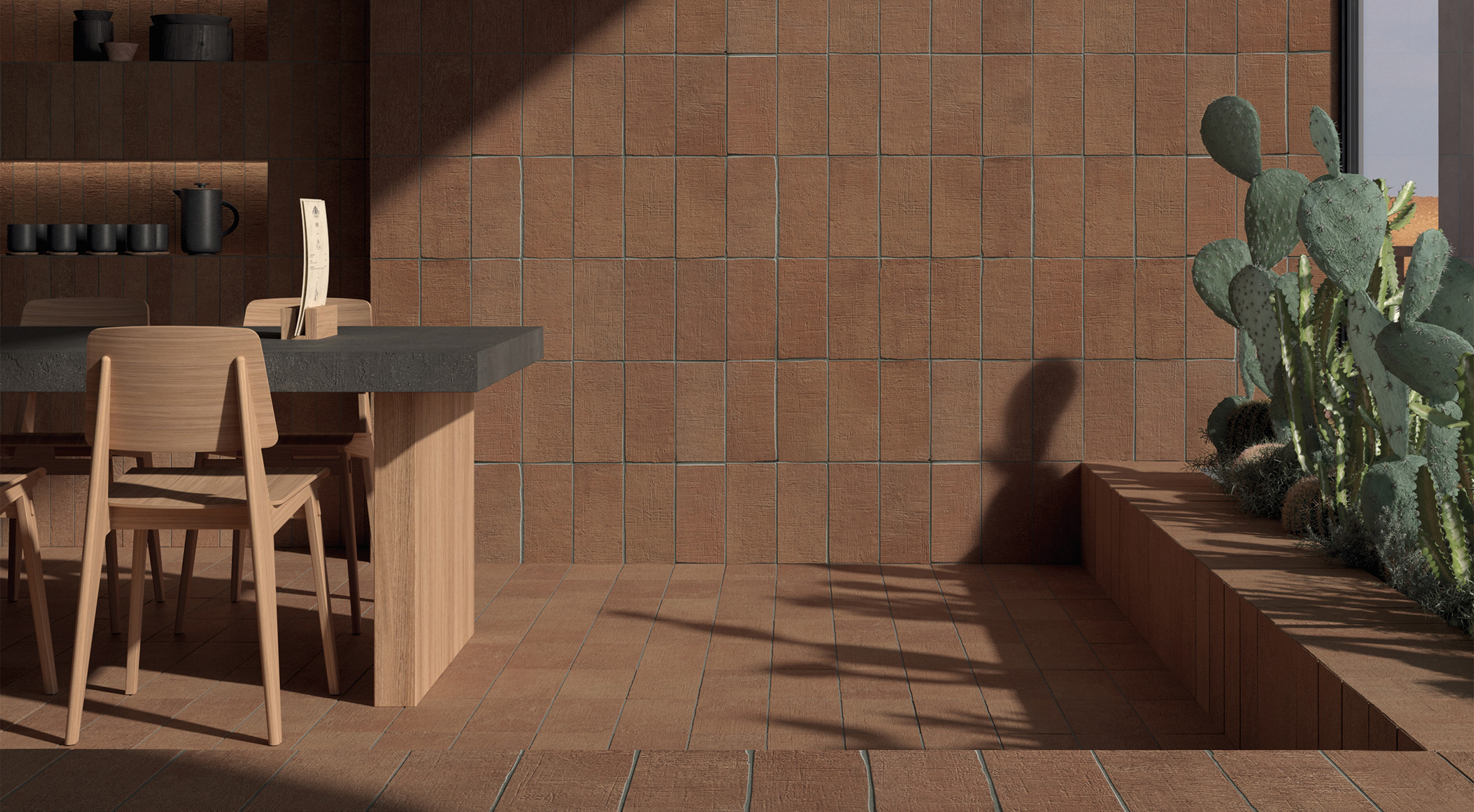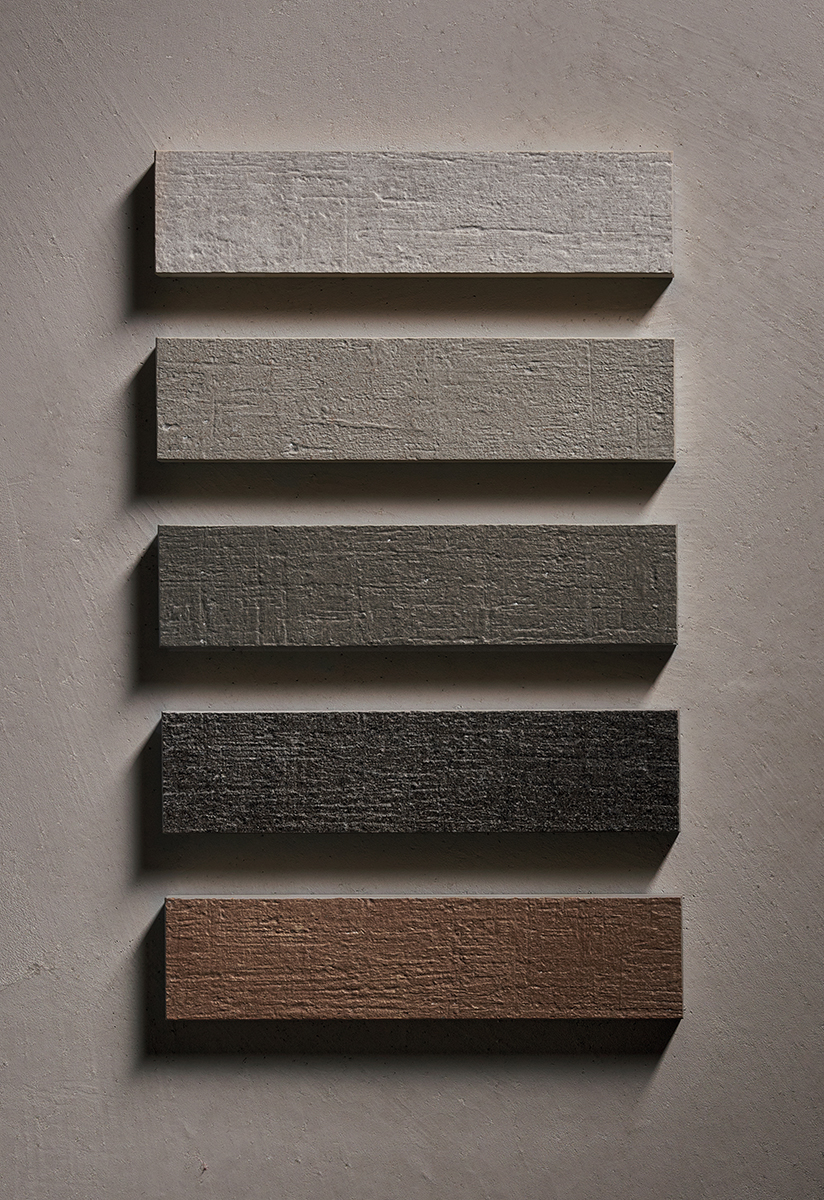 Offering the natural, relaxed character of handmade terracotta in hardwearing porcelain, Terra Crea offers five earthy colours in three unique structured finishes. Ranging from lime white 'Calce' to volcanic black/brown 'Pomice' plus loam grey, dark sand and natural terracotta, the different tones draw inspiration from the many colours of earthenware and stoneware clays found in the Mediterranean, determined by the different minerals which form their structure.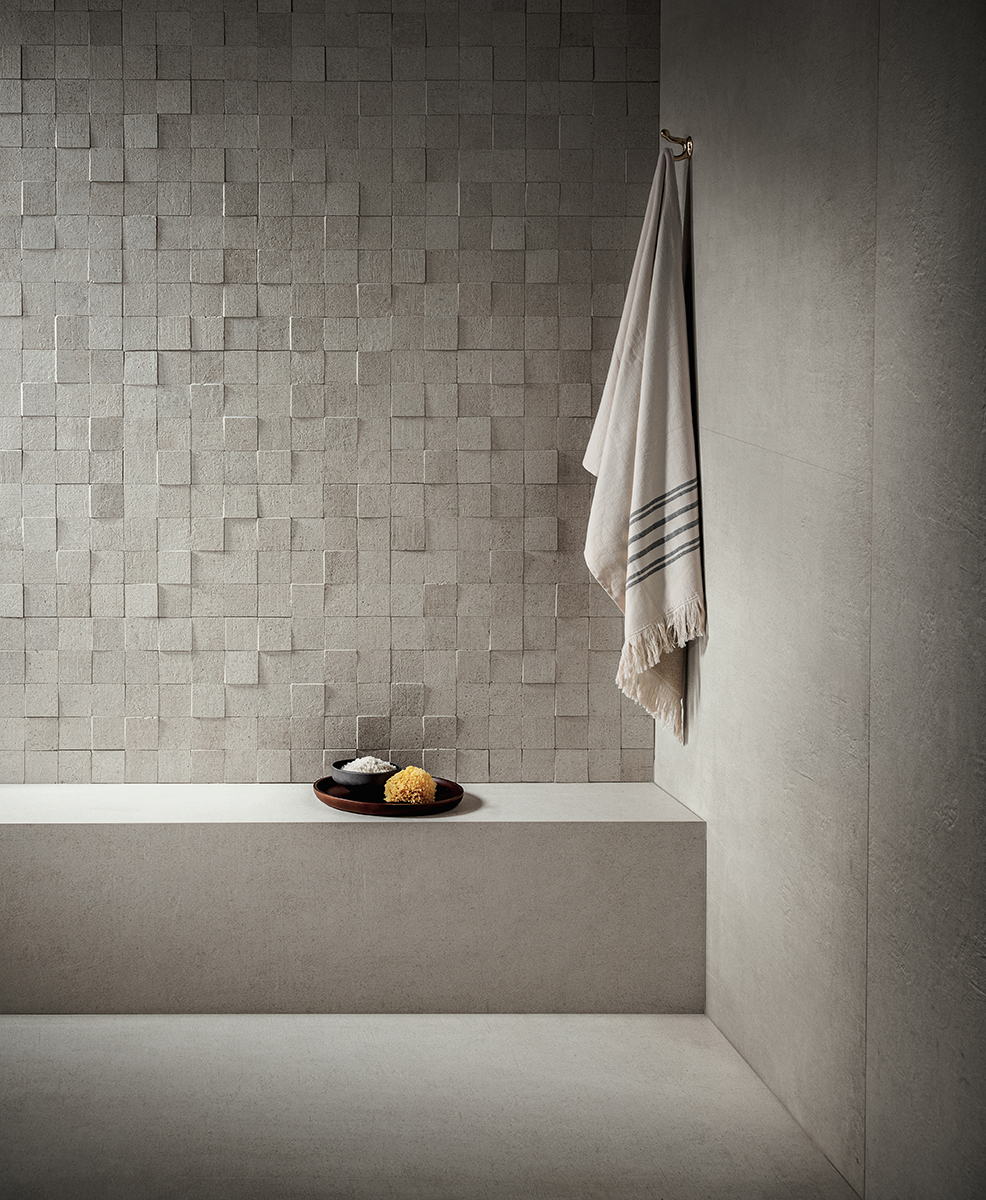 Evoking the natural warmth and relaxed aesthetic of handmade terracotta tiles
Providing a natural raw finish with an inherent warmth and rustic charm, with a wide range of formats to select from – including 11 sizes ranging from small to XL format, plus three mosaic options – which can be used to create spaces with a perfectly coordinated aesthetic.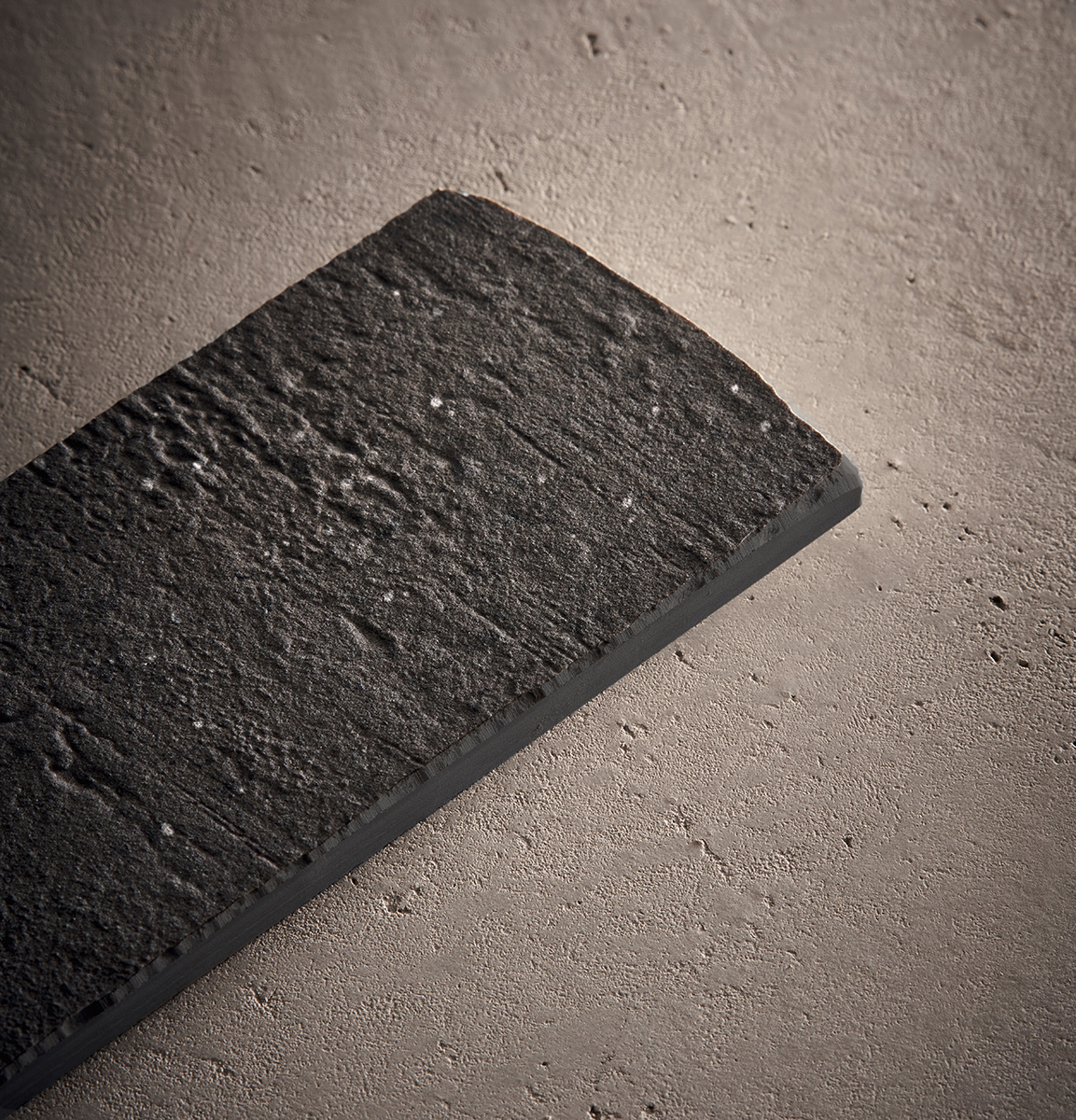 Unique 'snapped' edges
The heavily textured finish option offers a raw edge detail, produced via a unique patented process to create natural 'broken' edges, whereby tiles are snapped along the incision line rather than cut, resulting in subtly irregular edges unique to every piece.
Terra Crea 20mm: Seamless indoor-outdoor spaces