Engineered Vinyl
Pergo Vinyl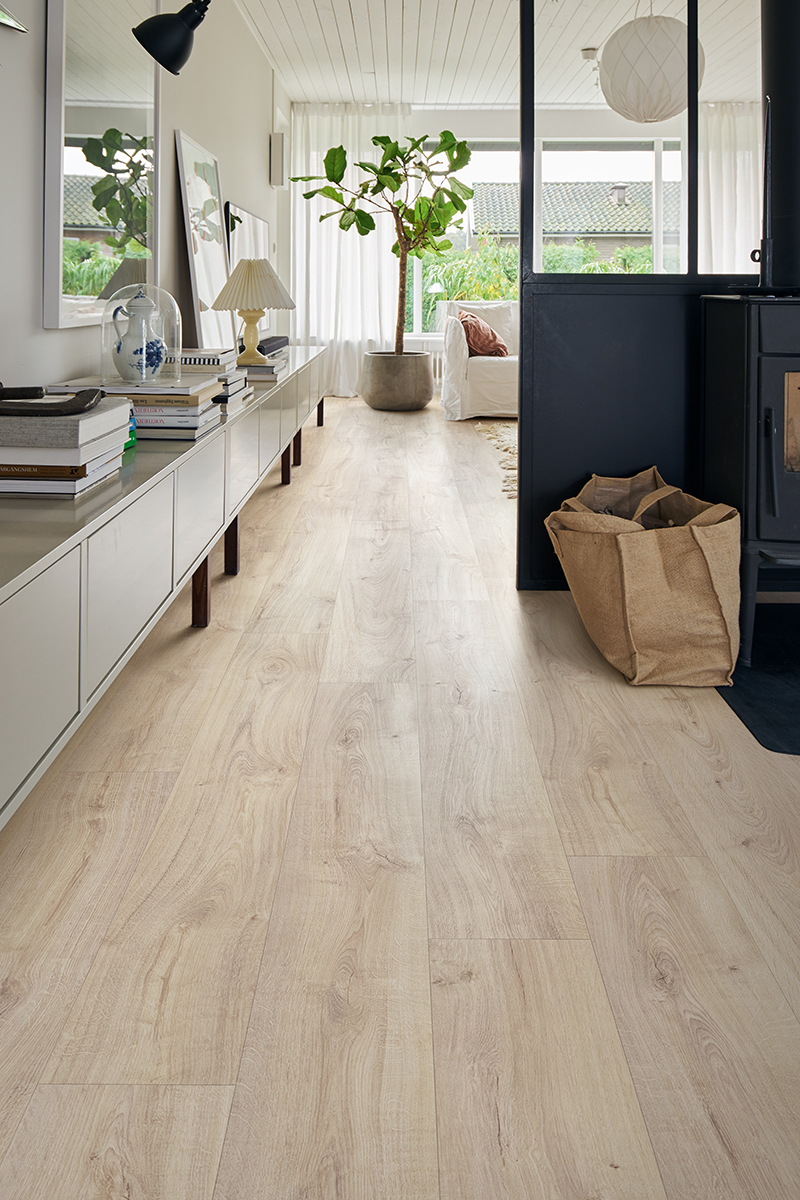 Over 40 colours available
Pergo Vinyl offers over 40 different wood and stone-effect designs including a new wide and long plank with an innovative, natural-effect embossed texture, varied patterns and true-to-life details between individual planks and tiles. These details help to accentuate the natural look offering the authentic appearance of real wood and stone floors.
Image: Pergo LVT Modern EVPE 103 TitanVTM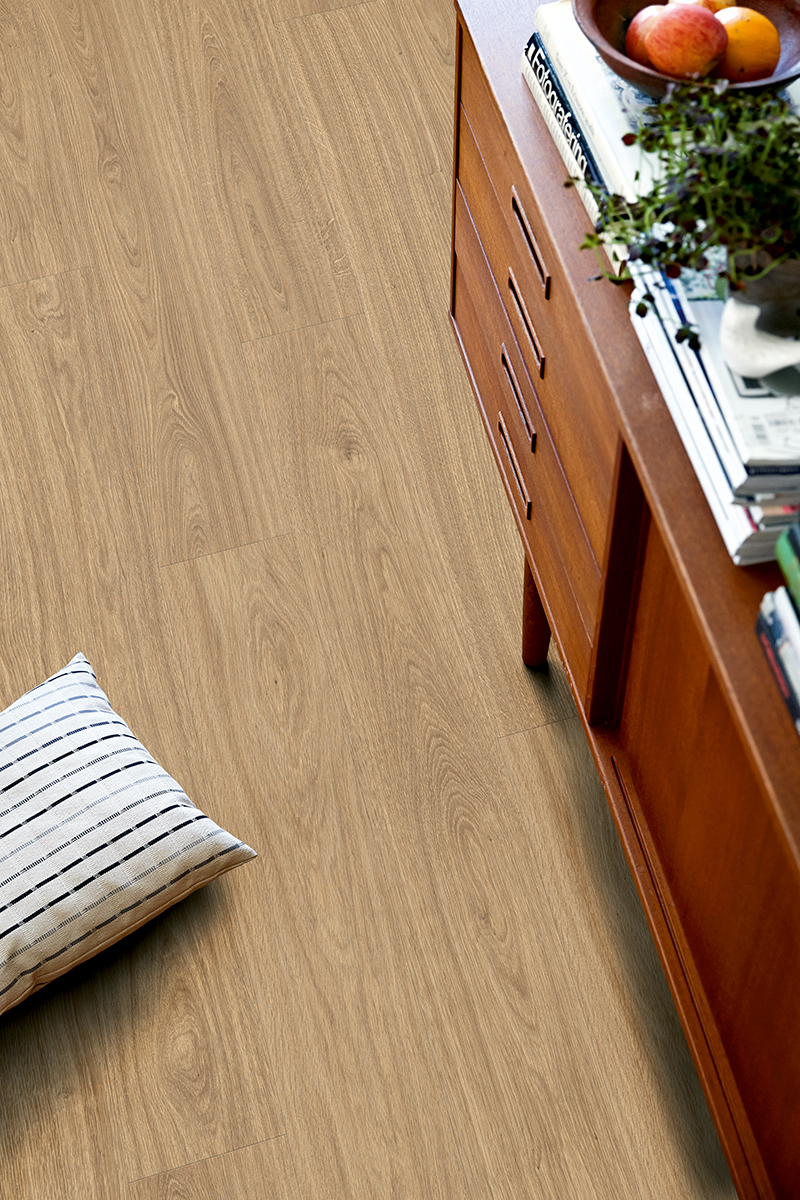 Advanced resistance against stains & scratches
Utilising the protective TitanV™ top layer, this innovative technology effectively seals the surface, making it easy to clean, hygienic and offering advanced resistance against staining and scratches.
Tested against other LVT products, extraordinarily, Pergo Vinyl with TitanV™ leaves no residual marks from heavy scuffing, indelible ink or permanent marker pen.
Pergo Engineered Vinyl is fully waterproof and can be used in areas that receive direct sunlight. Its multi-layered dense core composition provides high impact resistance and low residual indentation, continually protecting the surface from damage.
Image: Pergo LVT Classic EVPE 207 TitanVTM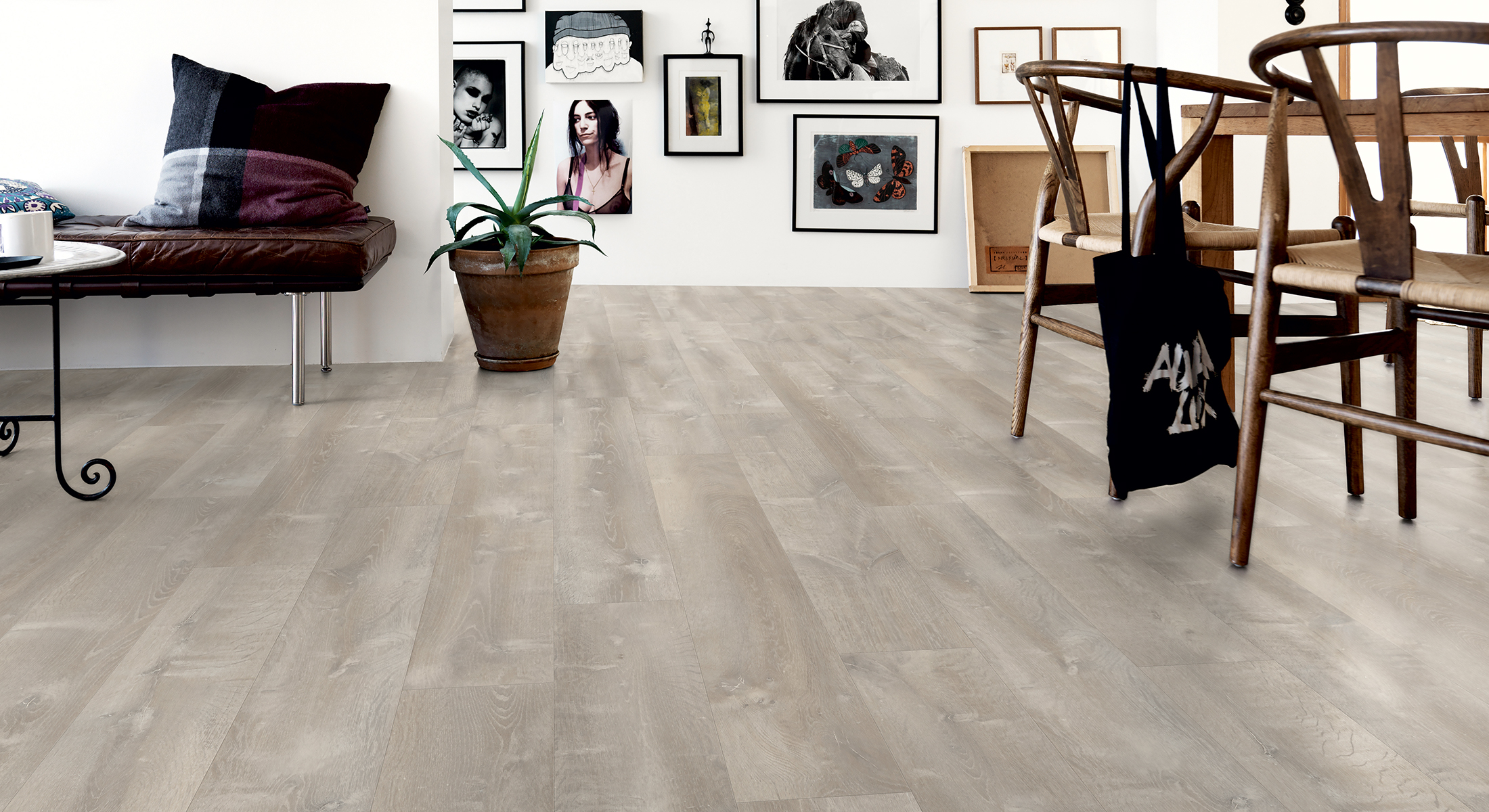 The Domus Engineered Flooring Team can offer tailored advice regarding design, installation, cleaning and maintenance. The standard lead time for all Pergo products is 1-2 weeks, increasing to 3-4 weeks for larger projects.
Durable vinyl floors
Domus Pergo Engineered Vinyl floors are available in two different quality levels, offering two levels of durability to meet the requirements of any project. Select the design and opt for either Premium or Optimum grade material.
Class 32 Premium — Durable floors for residential use with a 20-year guarantee. A commercial guarantee is available on request. Only applicable for 'click' products.
Class 33 Optimum — Very durable floors for use in commercial applications. 5-year guarantee for commercial use and a 25-year guarantee for residential use. Available for both 'glue' and 'click products.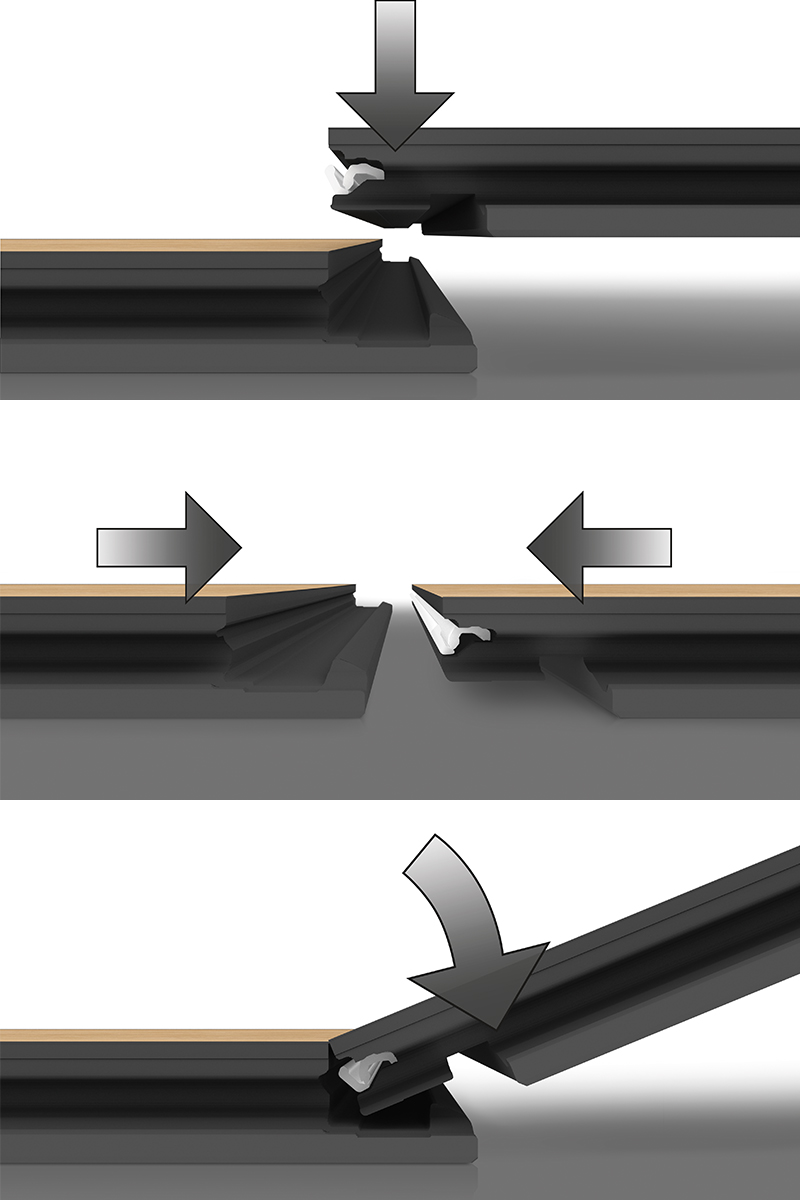 Fast & easy installation
The PerfectFold™V click system features vertical as well as horizontal locking. The double-locking gives the floor unique stability. Installation is both fast and easy. Simply choose one of the three installation methods, and click the floor into place. The PerfectFold™V click system allows the user to disengage the joints, uplift and reinstall the floor, offering future flexibility.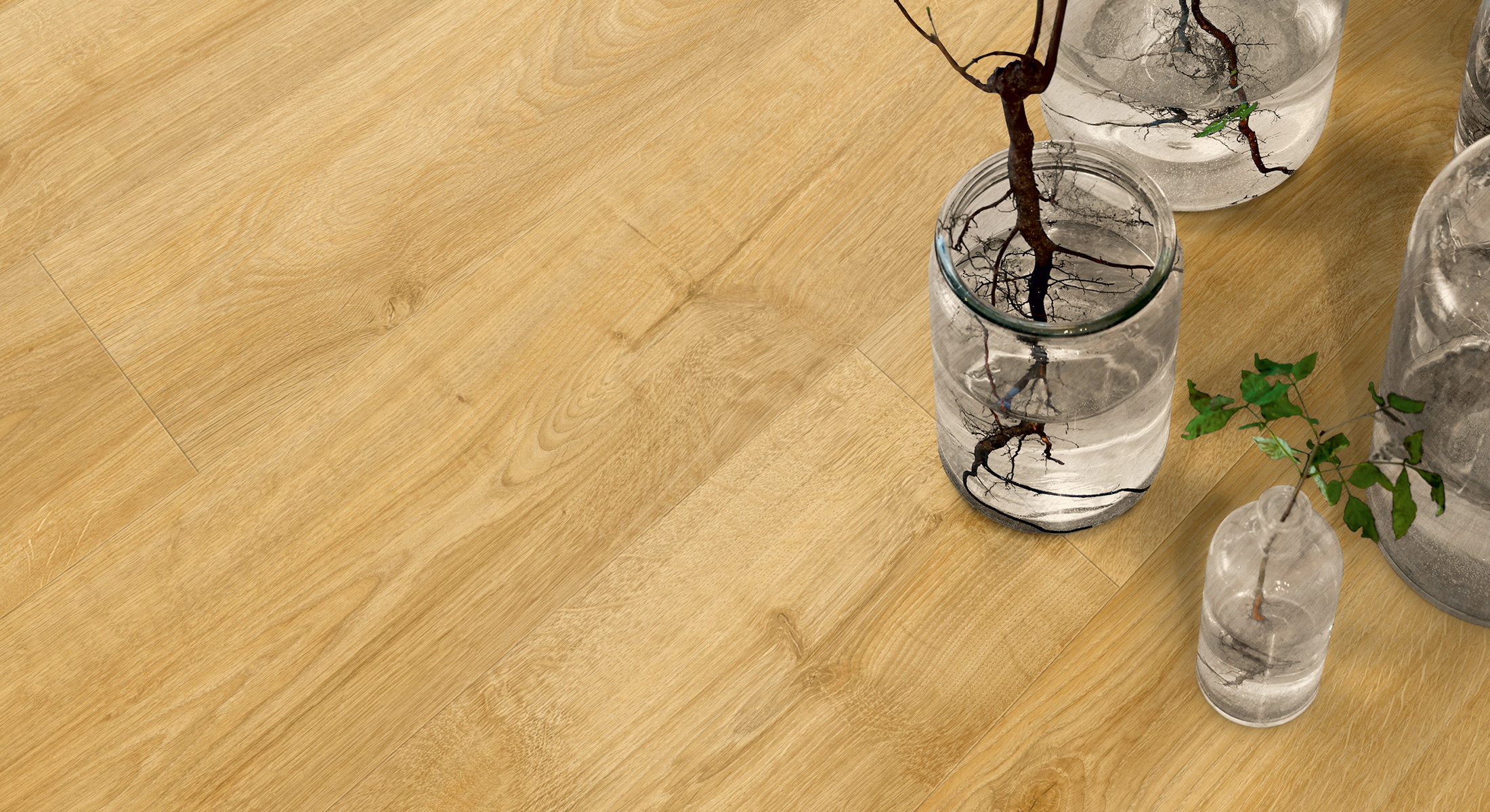 The full Pergo Vinyl collection is available to view at the Domus Clerkenwell Showroom. Email Tony Bicknell at [email protected] to arrange a meeting.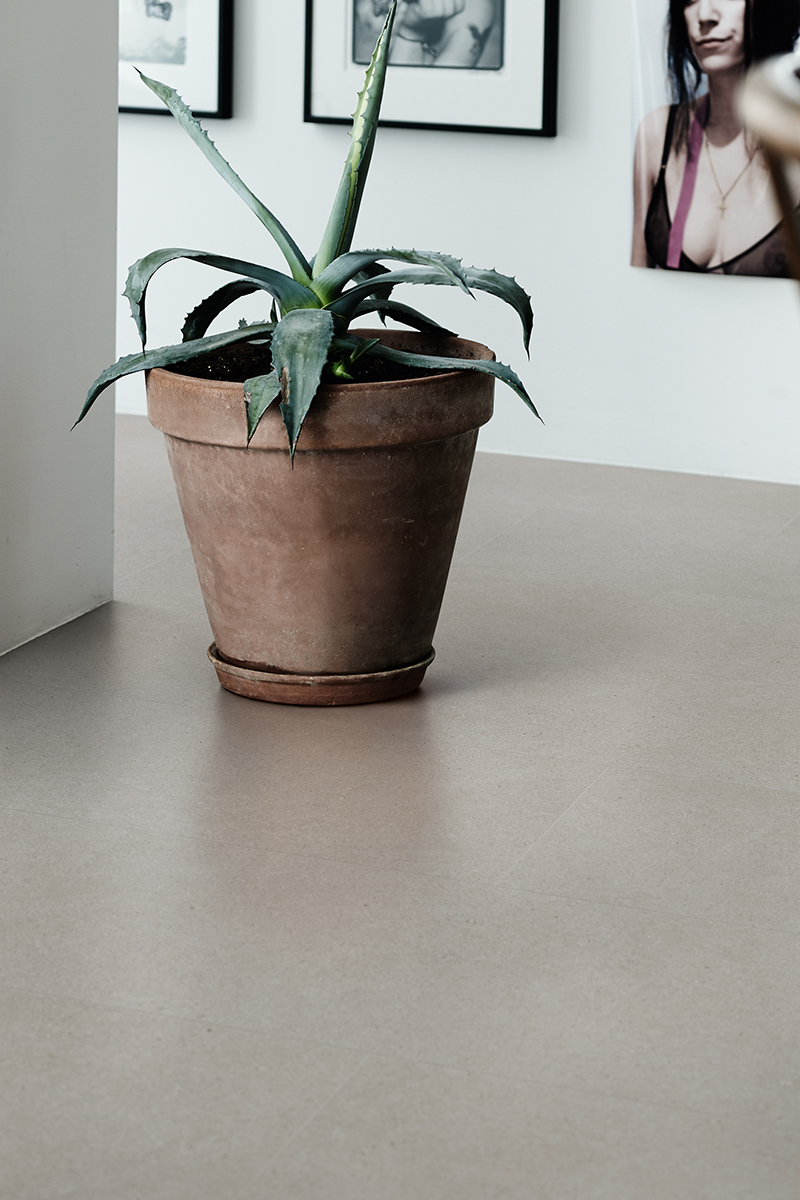 Sustainable flooring
Pergo Vinyl floors are 100% guaranteed to be free from harmful phthalates. Domus Pergo Vinyl click products that have been installed floated, rather than bonded, are 100% recyclable.
Image: Pergo LVT Tile EVPE 309 TitanVTM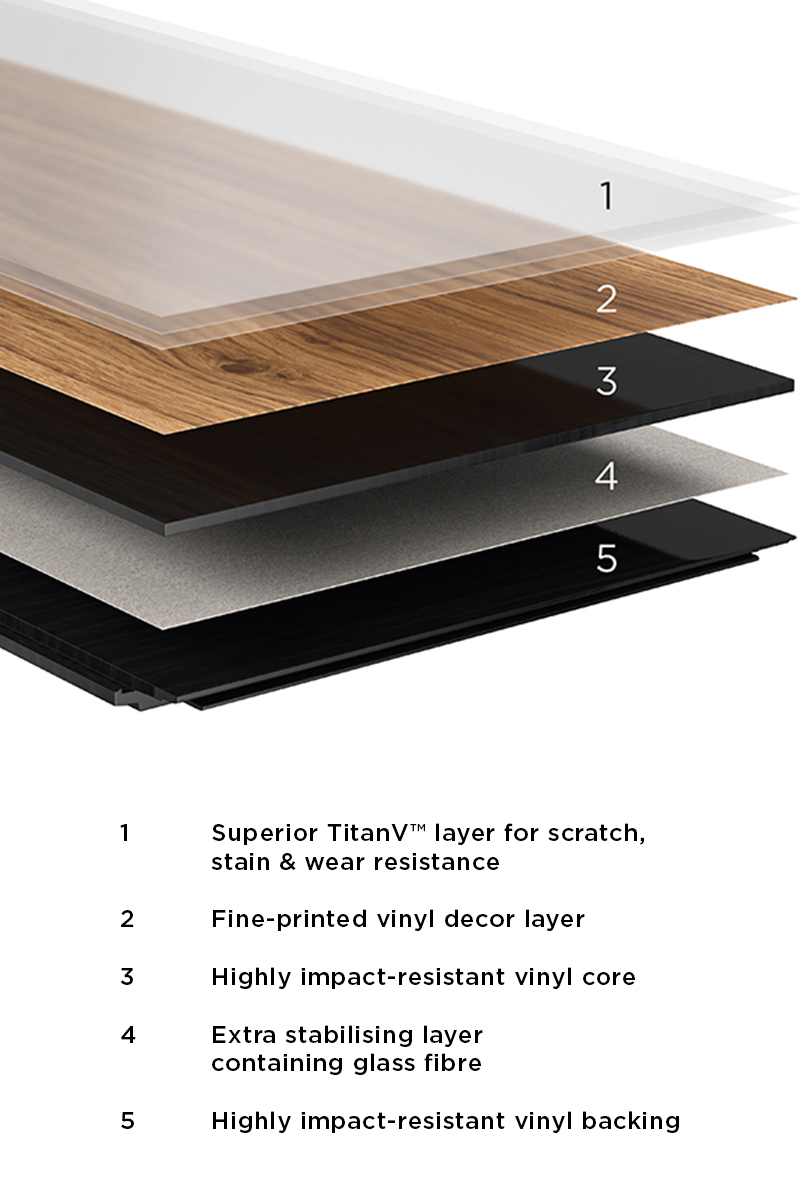 Improved surface protection
The TitanV™ top protective layer efficiently seals the surface, offering improved resistance against staining and soiling, and protection against scratches.
Glue (level sub-floors)
For installation on sub-floors with a smooth surface
Click (slightly irregular sub-floors)
Excellent dimensional stability. Unlimited installation in width and length. PerfectFoldTMV click mechanism to assist with speed and ease of installation. Install floated over concrete or screed substrates containing excessive moisture (≥95% relative humidity). For installation on sub-floors with minor irregularities.
Homely, hard-wearing floor requirements for BtR developers, met by Engineered Vinyl
When Get Living's in-house design team had a highly specific challenge for their East Village office, one flooring answered every side of the brief.
The site needed a solution with the wow factor to set the tone for their BTR residential developments, that would be hard-wearing against heavy foot traffic — and great value. Engineered Vinyl (LVT) flooring is a wood-effect floor that's full of character, and for Get Living it ticked all of the boxes. It's stunning even across a large open space, has a homely feel, and never fades or wears away.