Engineered Vinyl
Pergo Vinyl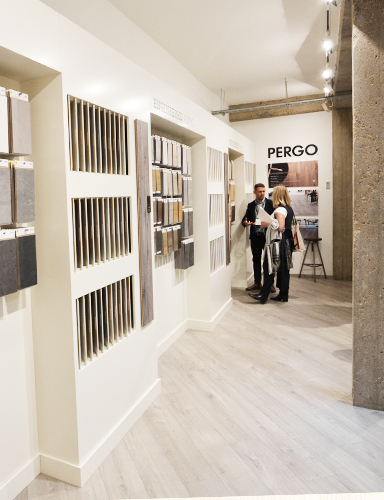 Pergo Vinyl offers 40 different wood and stone-effect designs including a new wide, long plank with an innovative, natural-effect embossed texture, varied patterns and true-to-life details between individual planks and tiles. These details help to accentuate the natural look offering the authentic appearance of real wood and stone floors.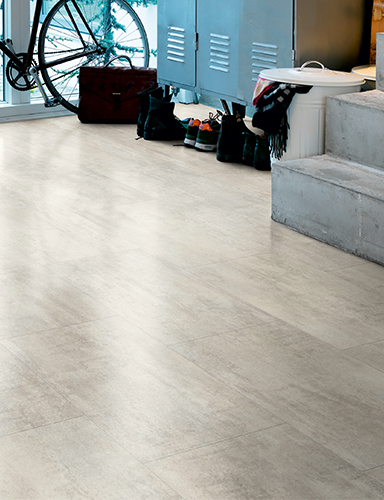 Utilising the protective TitanV™ top layer, this innovative technology effectively seals the surface, making it easy to clean, hygienic and offering advanced resistance against staining and scratches.
Tested against other LVT products, extraordinarily, Pergo Vinyl with TitanV™ leaves no residual marks from heavy scuffing, indelible ink or permanent marker pen.
Pergo Engineered Vinyl is fully waterproof and can be used in areas which receive direct sunlight. Its multi-layered dense core composition provides a high impact resistance and low residual indentation, continually protecting the surface from damage.

Pergo Vinyl offers two durability levels, Class 33 Optimum, and Class 32 Premium, to fit the different needs and footfall levels of different projects, whether residential or commercial. With a guarantee up to 25 years, the most durable, Class 33 Optimum, is suitable for public areas where footfall is high.

The patented TitanV™ surface protection offers multilayer technology that includes layers of aluminium oxide particles which provides superior resistance to wear, scratching and impact.

The closed surface and tight click joints utilising the PerfectFoldTM V Click System, make Pergo Vinyl flooring fully water resistant.

Unlike other vinyl floors, Pergo Vinyl is designed with a PerfectFold™ V click joint to offer fast and easy installation, helping the floor remain strong and stable. All decors are offered in two durability levels: optimum and premium. The former is suitable for both commercial and residential use while the latter is suitable for residential only.
Pergo Vinyl is available in a GLUE DOWN version for budget conscious projects and is available on request.
100% phthalate free flooring, No phthalates are added and only Pergo material is recycled ensuring none are included in the production process.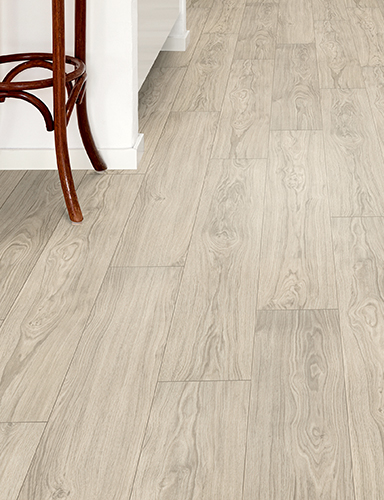 The Domus Engineered Flooring Team can offer tailored advice regarding design, installation, cleaning and maintenance.

The standard lead time for all Pergo products is 1 -2 weeks, increasing to 3 – 4 weeks for large projects.

The full Pergo Collection is available at the Domus Clerkenwell Showroom
Contact Tony Bicknell to arrange a meeting.
Email: [email protected]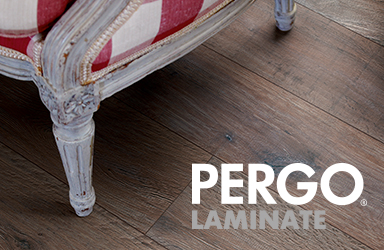 The Pergo Laminate collection offers 80 decors and seven different surface textures to enhance the authentic look of wood and stone. There are four plank formats to choose from which allow designers to transform the feeling of an interior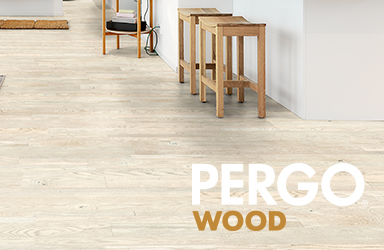 Domus now has a dedicated Pergo specification area situated on the lower ground floor of its Clerkenwell showroom where designers can see all Pergo materials including engineered oak and ash.

Click here to view the collection