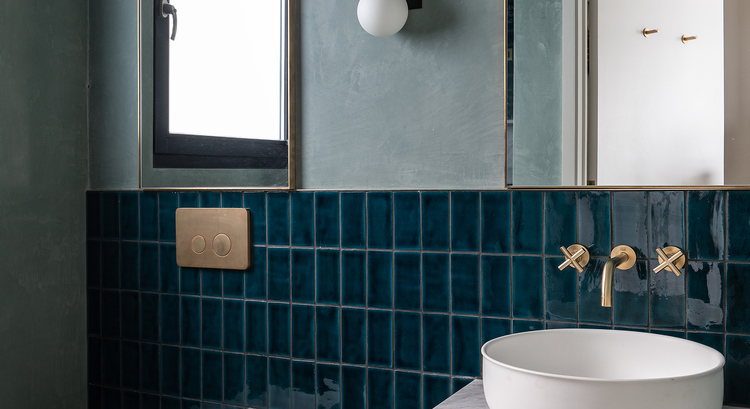 Case studies
The Lakes by Yoo
A home ingrained in its natural surroundings
Project: The Lakes by Yoo

Design: McCrum Interior Design

Location: Cotswolds, Gloucestershire
Designing a home firmly rooted in nature
Nestled into the Lechlade countryside sits the Lakes by Yoo. A private estate dotted with modern second homes and homestays, with the added benefit of a spa, gym and concierge service. We look at one of these homes, built entirely from scratch and designed by Katie McCrum of McCrum Interior Design.
The clients didn't want the design to feel too corporate or hotel like, so Katie was tasked with designing a home ingrained in its natural surroundings. Domus products were used in the en-suite bathroom spaces to add a splash of deep colour and texture.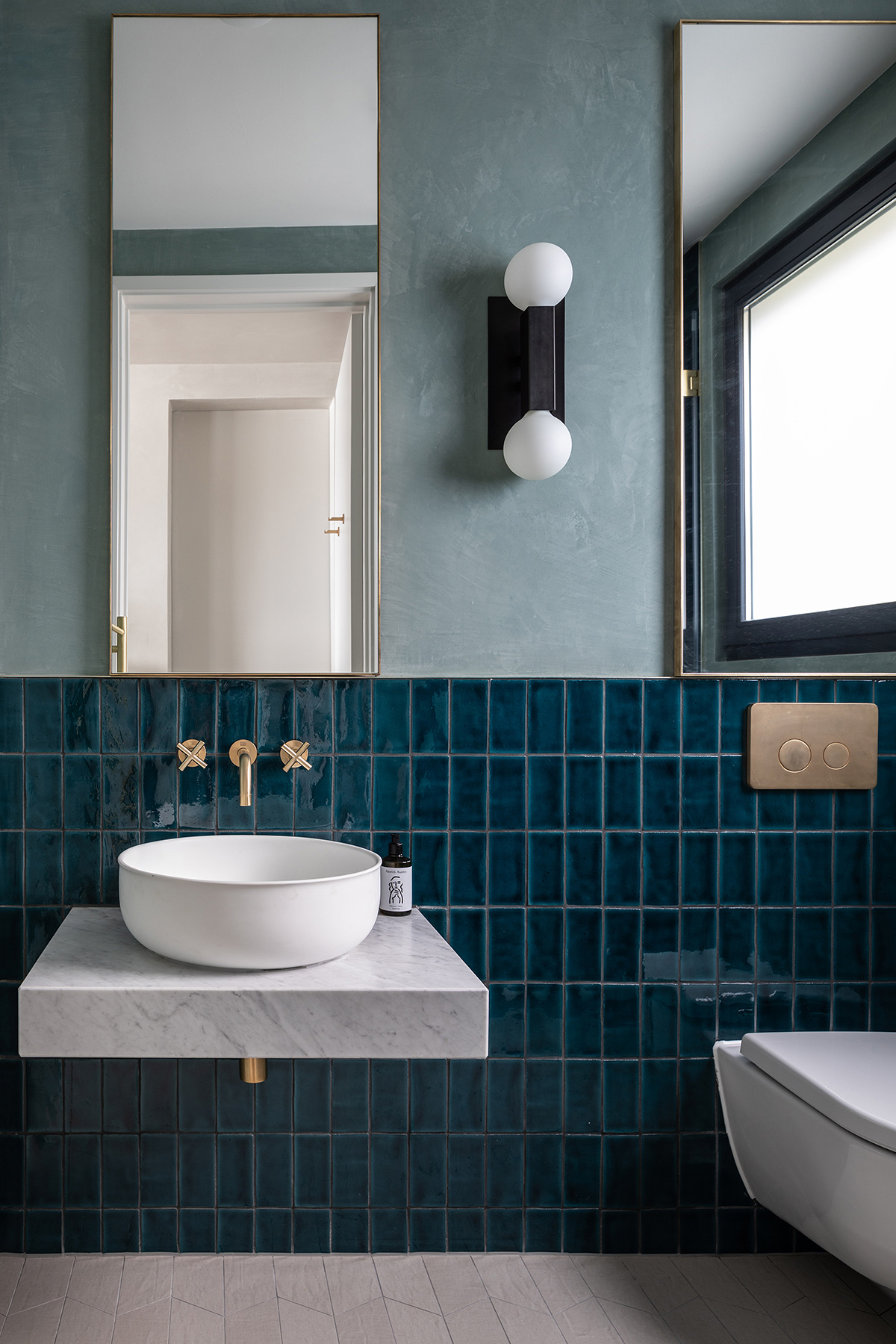 Traditionally made tiles used in a modern, minimal space
Domus' Lusa range was chosen to create feature walls in the bathroom spaces, adding rich tones to the rooms without overpowering the sense of calm the design provides. Made using traditional production techniques in central Portugal, the handmade Lusa range encapsulates 'wabi-sabi'—the beauty of imperfections.
Each tile is made individually by hand, resulting in subtle shade variations, irregular edges and small imperfections, creating a time-worn aesthetic—perfectly suited to this home embedded in nature.
Lusa colours used:
DWT BGS 03 & DWT SFR 05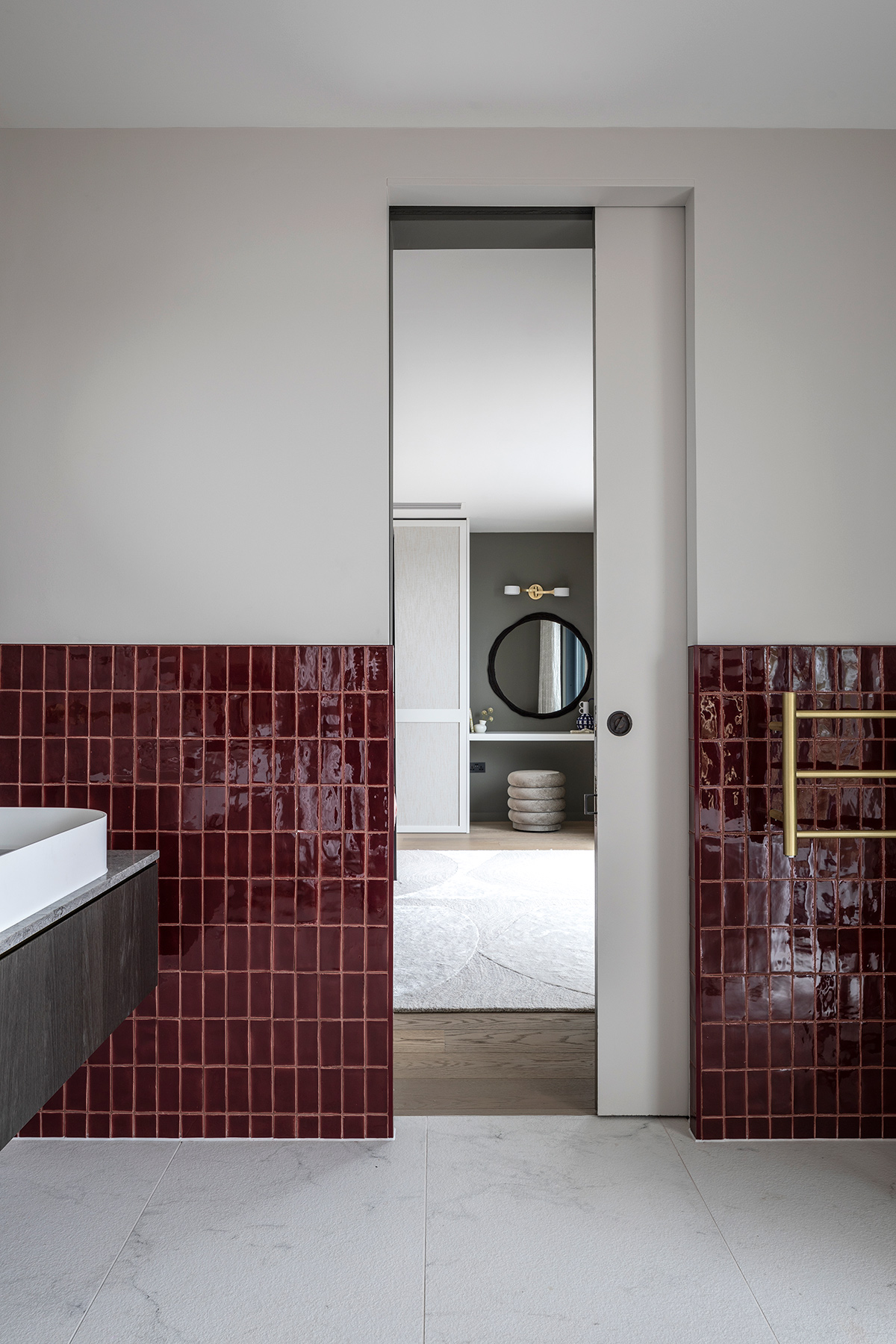 Porcelain marble floor tiles used to create a luxurious yet simple aesthetic
The stunning blood-red Lusa (DWT SFR 05 Special Firing) tiles were chosen as the backdrop for the dramatic freestanding bathtub, which sits on Domus' Petrology Marble 1 (DMAB 01 Structured) flooring. An extensive porcelain marble range offering varied surface design options and finishes, this was the perfect design choice to complement the intensity of the ceramic tiles. The gentle veining on the tiles creates a luxuriously simple aesthetic that echoes ancient natural stone markings.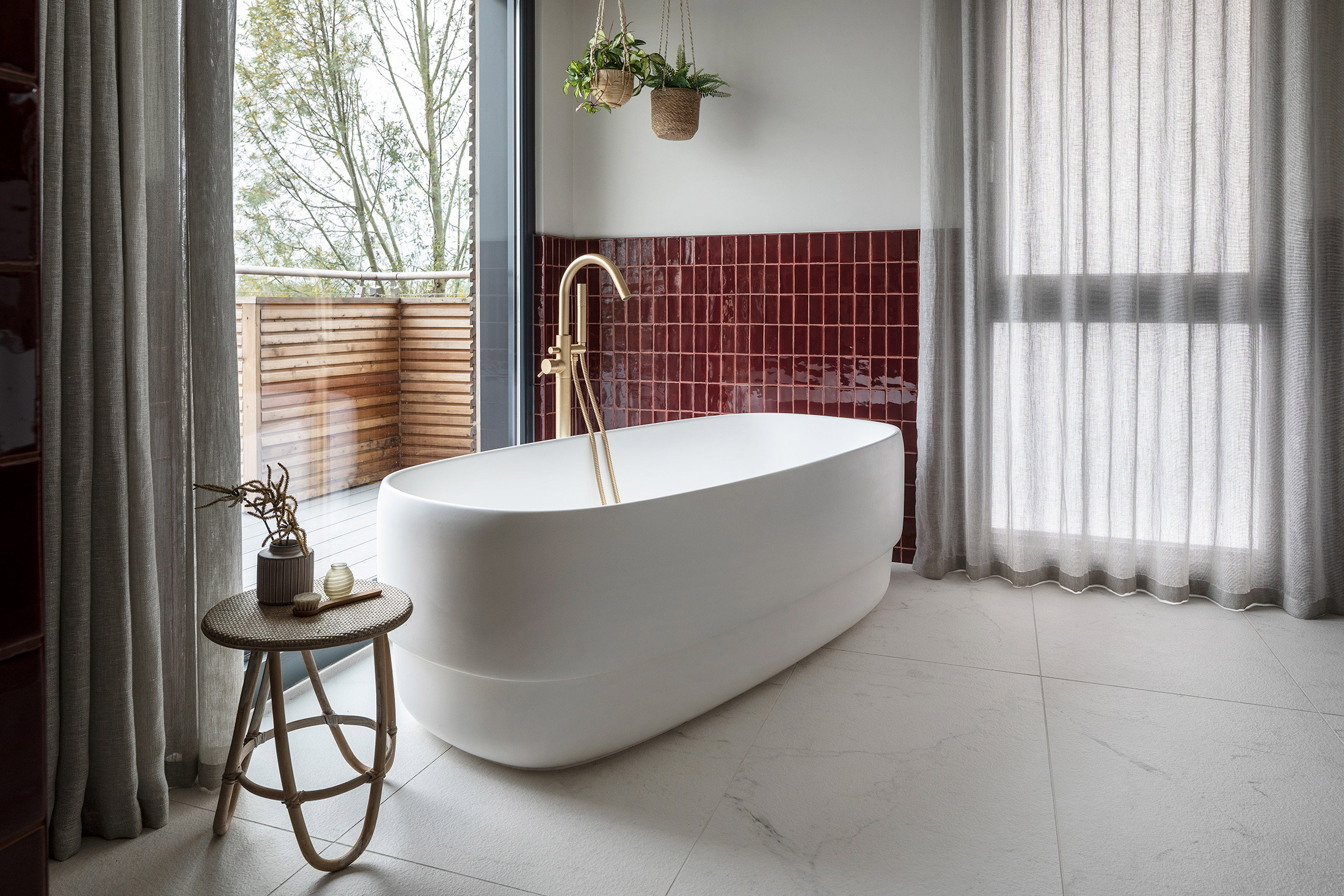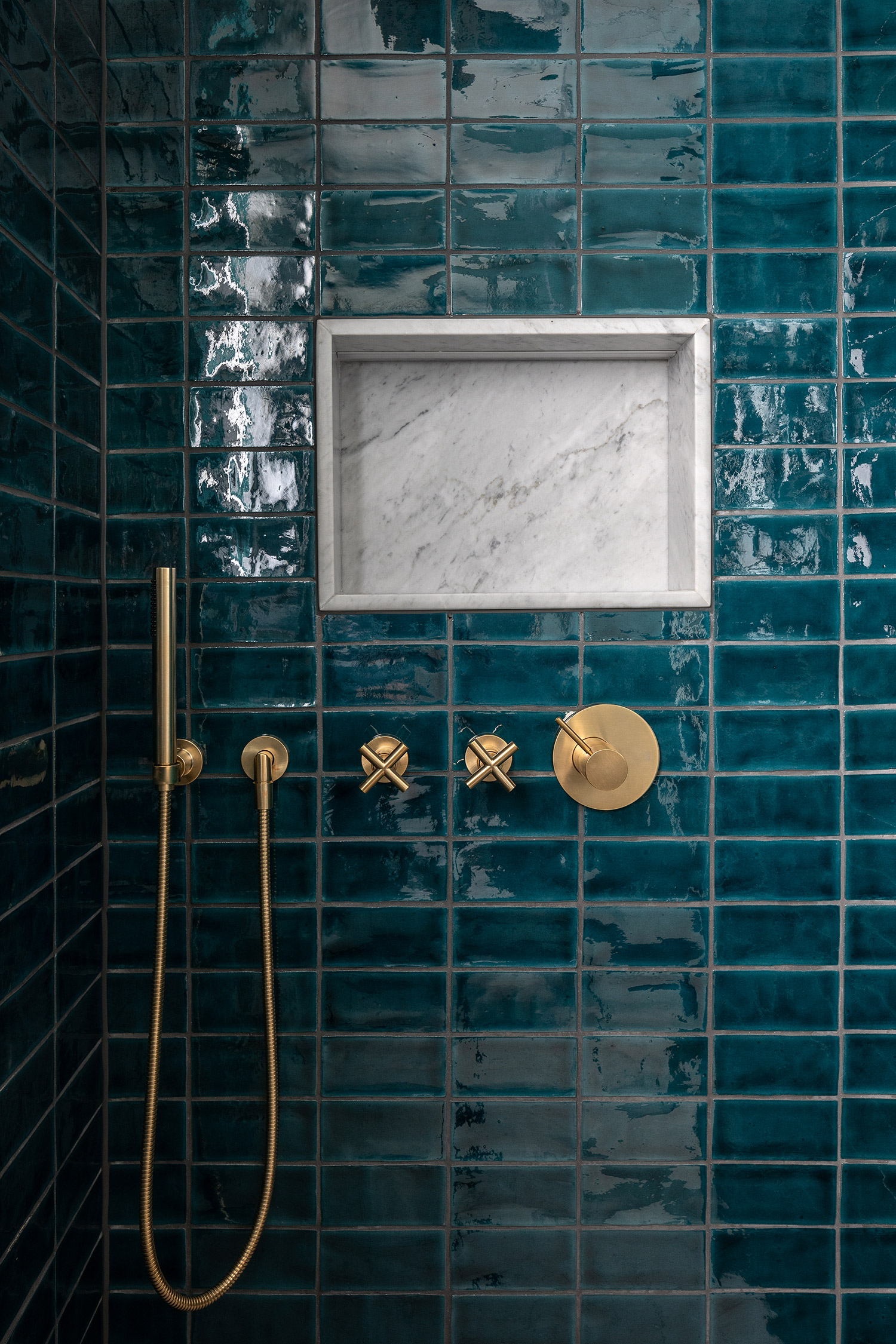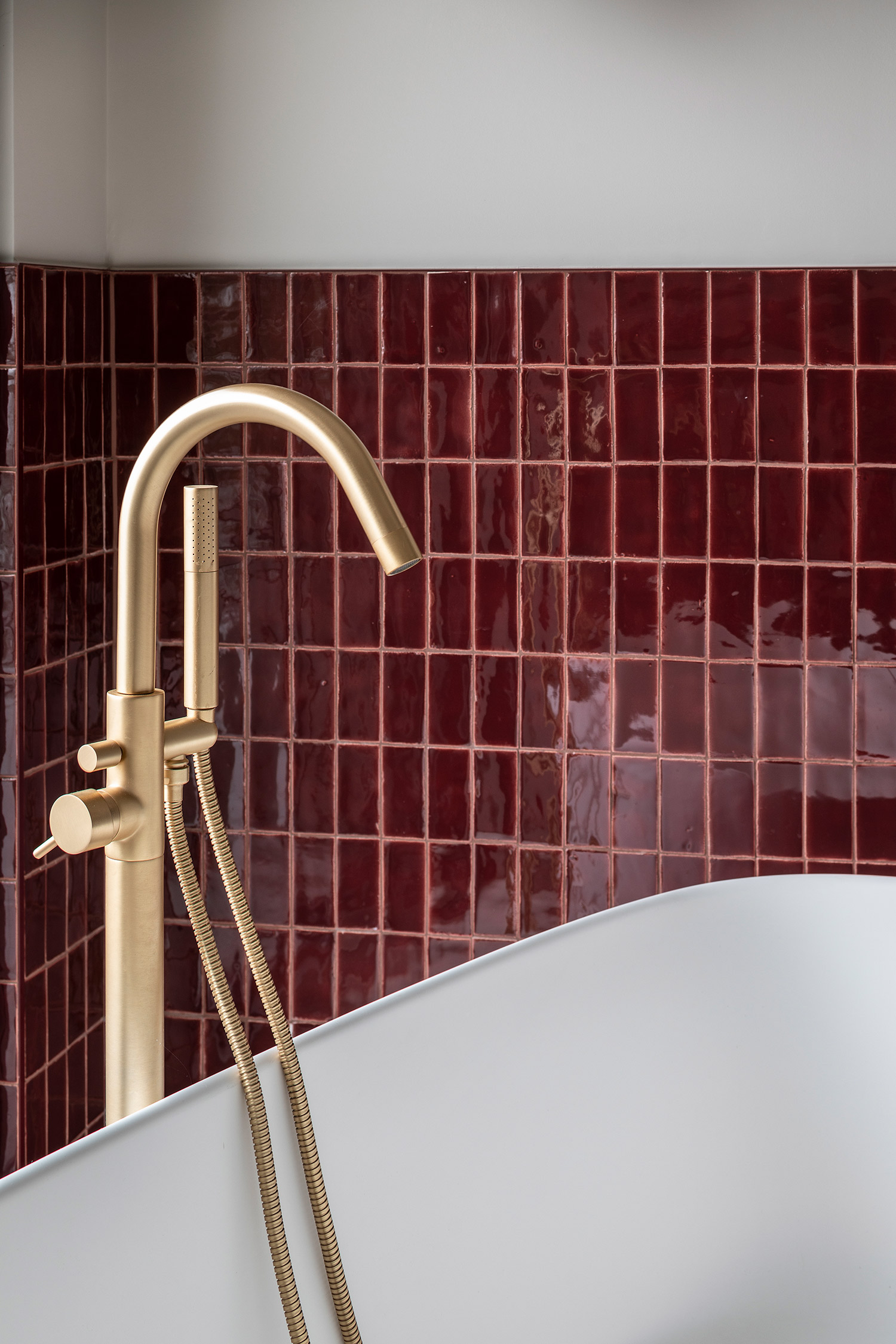 For further information or technical advice please contact us