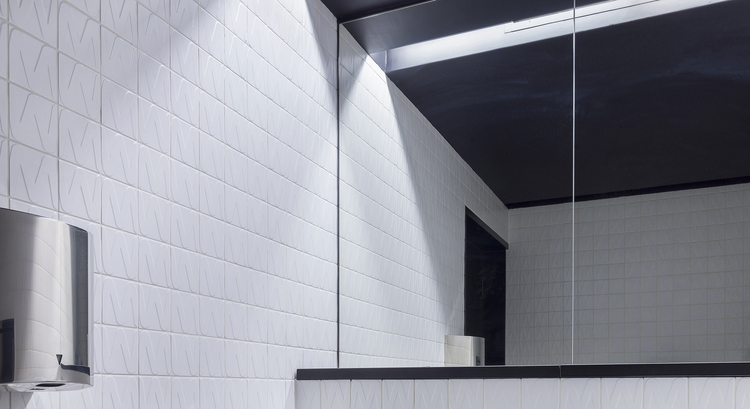 Case studies
Tate Modern
Blavatnik Building Extension
Project: Tate Modern

Design: Herzog & de Meuron

Location: Bankside, London
Tate Modern Extension — Blavatnik Building
As part of the recent Tate Modern extension, known as the Blavatnik Building, Swiss studio Herzog & de Meuron designed a bespoke embossed 100x100mm tile specifically for the WCs. The cleverly-designed minimalist white glazed porcelain tile features an embossed 'W' shape, in a soft satin-matt finish. Used across all WCs in the new Blavatnik Building, the W shape can be flipped over vertically to form an M shape and is used as a 'W' in the Women's WCs, as an 'M' in the Men's WCs and a 'WM' configuration in the accessible WCs.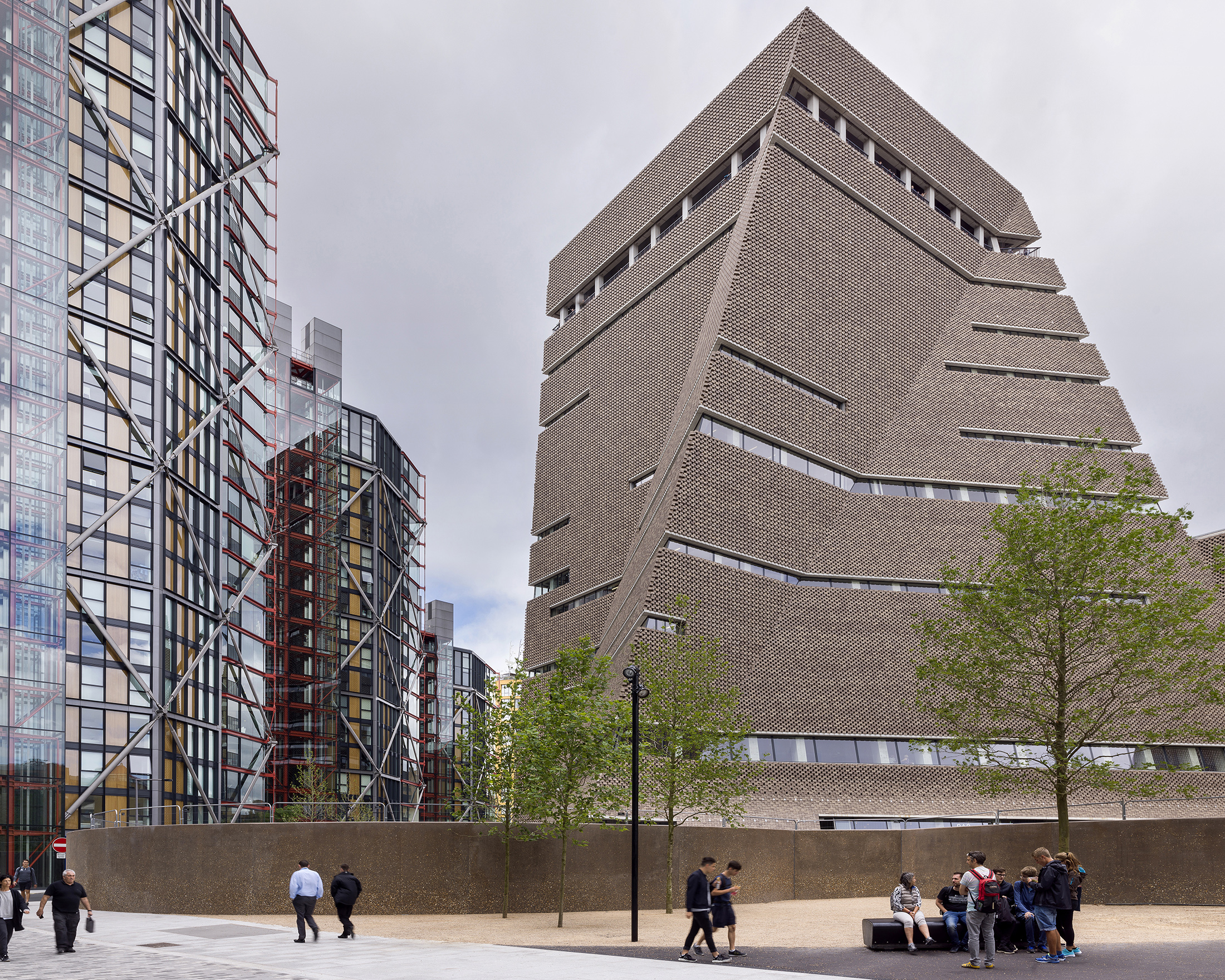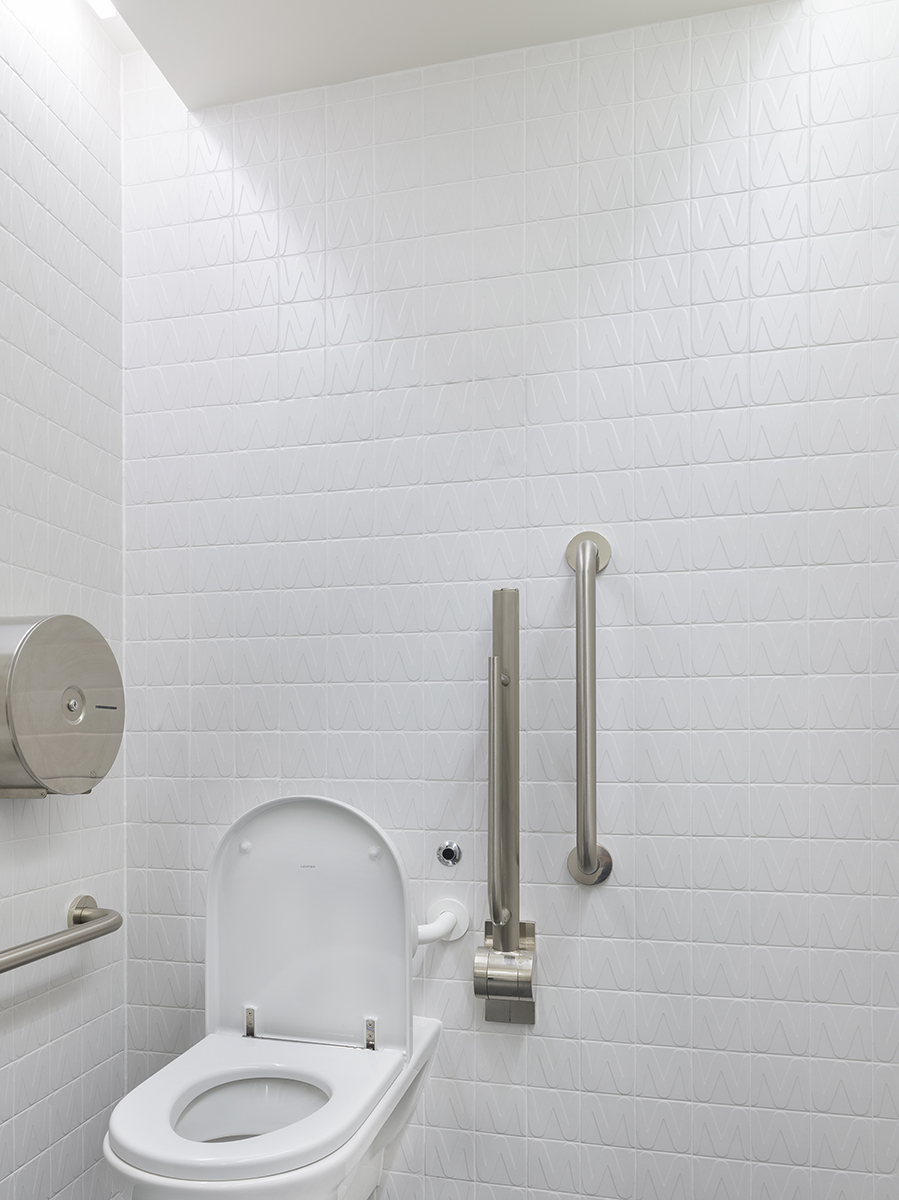 Complementing the original Bankside Power Station project
Located next to the River Thames on London's South Bank, the ten-storey extension in which the tiles are used is situated at the southeast corner of the former Bankside Power Station, which Herzog & de Meuron previously converted into the original gallery space for Tate Modern in 2000. Housing additional gallery space for displaying the Tate's modern art collection and presenting performance and installation art alongside social spaces, the new extension successfully complements the architect's original Bankside Power Station project.
The white embossed W/M tiles designed for the WCs display a minimal, modernist aesthetic which works perfectly as part of the modern industrial palette of concrete, wood and white-painted gallery walls.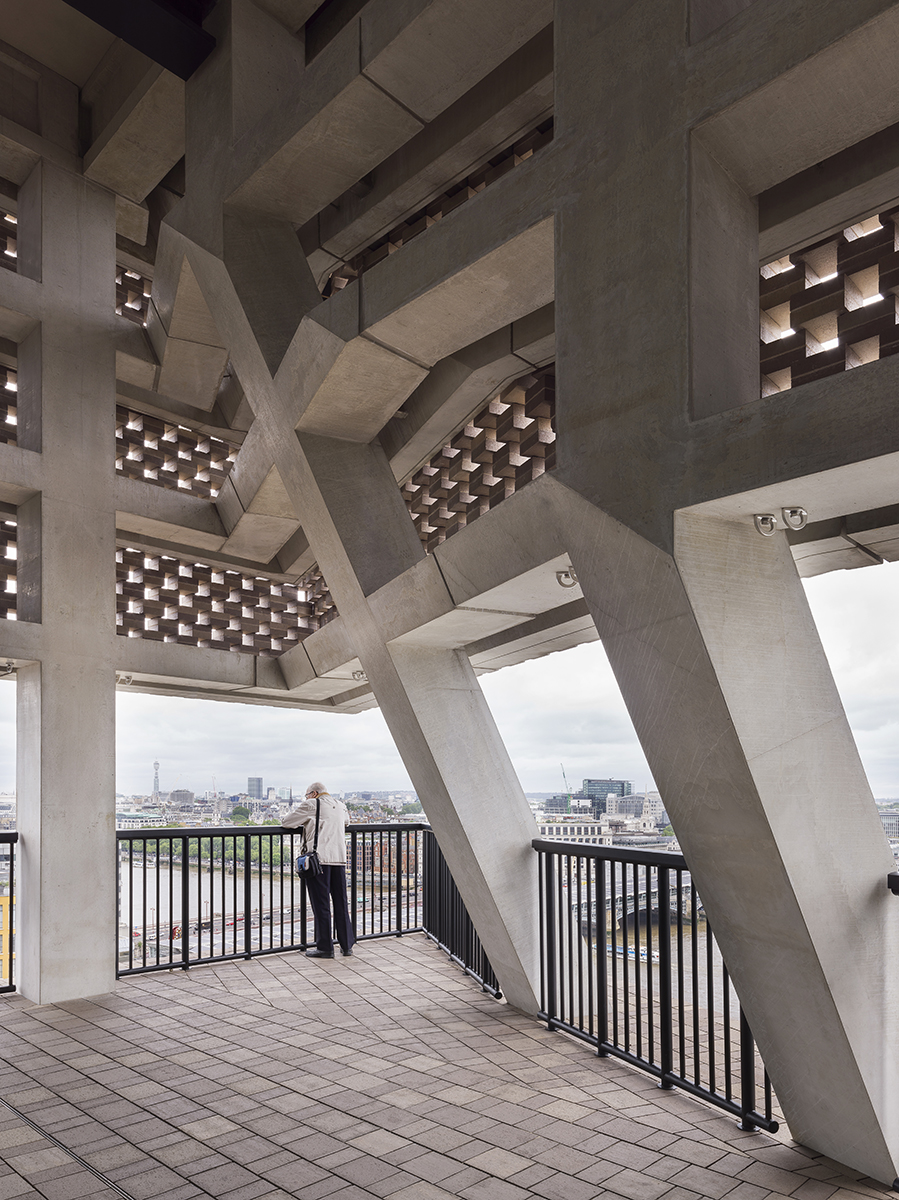 An architectural icon since 2016
With its distinctive perforated, lattice brickwork and dynamic, angular structure exterior, the Blavatnik Building has quickly become an architectural icon since it opened in 2016. Its galleries are built around part of the former electrical substation that still occupies the site, and incorporates generously proportioned circulation spaces including a spiralling staircase that encloses a seating area, featuring concrete surfaces and simple wooden furniture that complement the gallery's stripped-back industrial aesthetic.
Homogenous aesthetics
The perforated brick exterior which gives the angular structure a homogenous aesthetic references the brickwork of Giles Gilbert Scott's original power station. Speaking about the proposed project in 2011, the architects said, "We wanted the combined elements of Tate Modern, old and new, to be expressed as a whole, to have them come together and function as a single organism."
For further information or technical advice please contact us