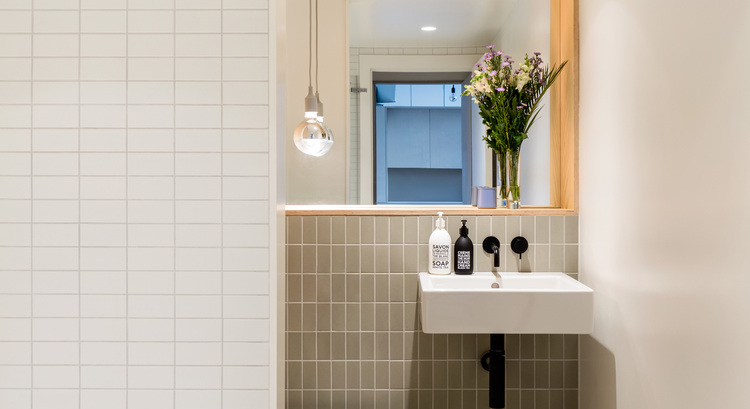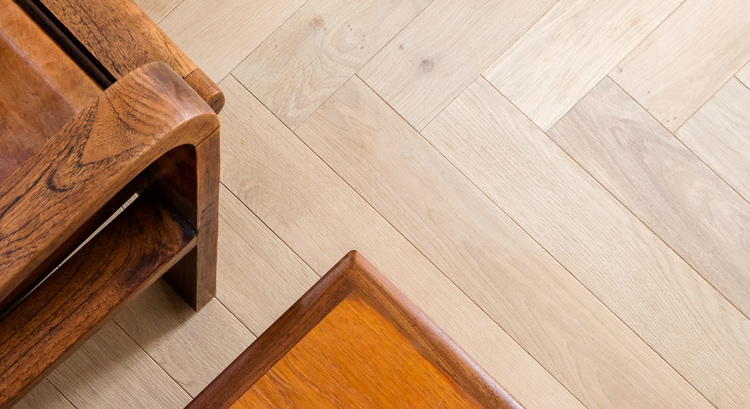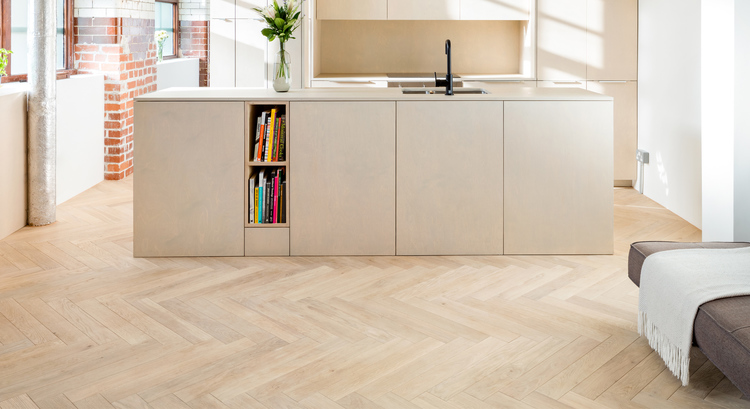 Case studies
City View House
Project: City View House

Design: Sara L'Espérance and Michael Putman

Location: East London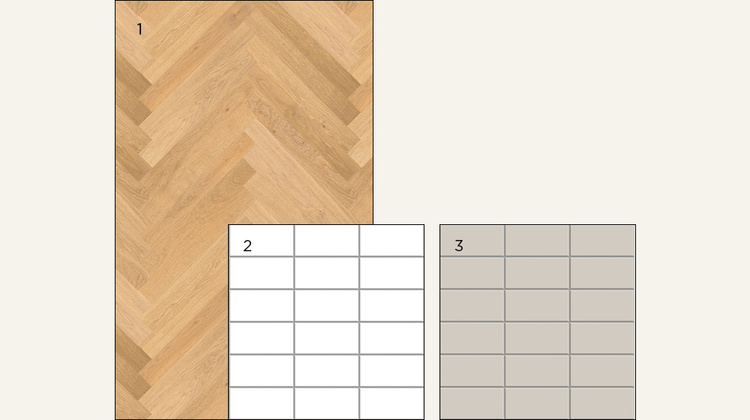 Materials used in all areas
From old biscuit factory to contemporary apartment
Architects Sara L'Espérance and Michael Putman, founders of SUPRBLK, converted a former live-work unit based within an old biscuit factory in East London into a contemporary and playful 2 bedroom apartment with office space.
The refurbishment sought to revive the architectural characteristics of the original baking rooms which had been masked in a 1980s conversion. The accessible space was increased from 60sqm to 81sqm with two bedrooms, a walk-in closet, a bathroom, an integrated kitchen and living area, a newly formed mezzanine office, reduced height guest accommodation plus over 9sqm of storage. Materials were chosen to complement both the history of the existing building and the future needs of the space.
Birch plywood is used throughout for room dividers which double as cupboards and for the kitchen cabinetry. Domus Wood in parquet herringbone format in a soft oak tone is used for the floor of the apartment except in the master bedroom which is carpeted and the bathroom which is tiled. In the bathroom, grey and white small format glazed ceramic tiles in a satin matte finish are in keeping with the contemporary, minimal aesthetic.
The overall design sought to accentuate the tall ceiling height using joinery 'pods' constructed from Birch plywood to divide the rooms, rather than conventional walls. These pods, set back from the south facing windows and newly revealed glazed brick columns, behave as large pieces of furniture within the space. These not only allow multiple access opportunities for various uses but enable uninterrupted natural light to flood into all rooms.
Careful design of the spatial relationships of the pods enabled the creation of additional floor area and transformed this studio into a work-live home. The spaces create flexibility to accommodate different programmatic and living uses such as a work-live professional, a couple, a family or a shared tenant/owner.

Design by SUPRBLK www.suprblk.com
For further information or technical advice please contact us