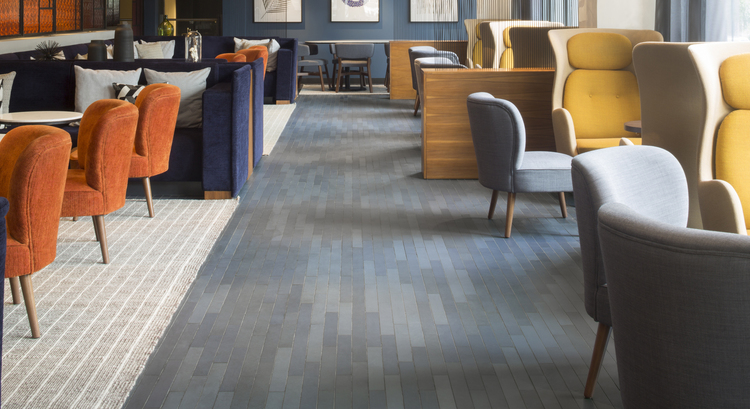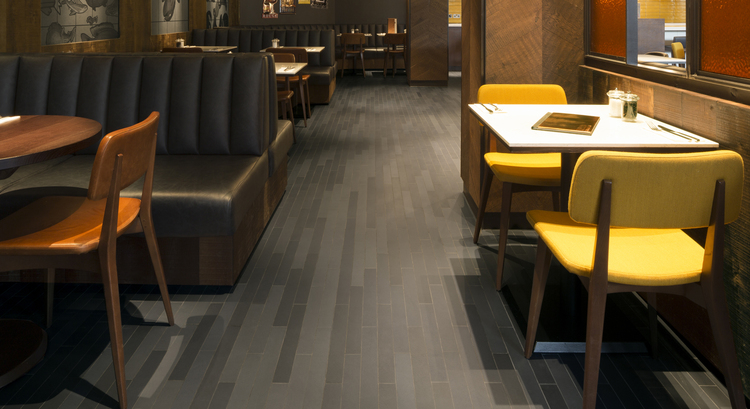 Case studies
Bloom & Belgo
Project: Bloom & Belgo

Design: Nous Design and Superfutures

Location: Kings Cross Crowne Plaza
Located in the new 430 bedroom Crowne Plaza Hotel, Kings Cross, London - the reincarnation of a former Holiday Inn on the same site - is Bloom and Belgo, an exciting dual concept venture. Bloom is the lounge café bar, and Belgo, the hotel's restaurant, a franchise of the moules-frite chain with Belgian inspired decor.
Bloom takes its name from the Bloomsbury locality and its new look vintage interior taking inspiration the famous 20th century bohemian, literary set, the Bloomsbury Group.
Restrained luxury
The hotel is now the largest Crowne Plaza in Europe and its refreshing modern look was created by two design studios, Nous Design and Superfutures. Nous Design was responsible for the design of the guest rooms and public spaces while Superfutures developed the bar and dining concepts.
The hotel has a restrained luxurious feel with strong elements of Art Deco and classic vintage, and includes Domus Mews porcelain floor tiles which provide the design continuum across all the bar and dining areas.
A luxurious, contemporary feel with many unique details
Bloom connects with Belgo, allowing guests to conveniently move from drinks to dining.
The Domus Mews floor tiles run seamlessly throughout providing a cohesive look across the two distinct areas. The colour selected was Mews DTME 04 Soot which is a unique palette of 15 different shades of grey which when randomly laid add variation and depth, and are a practical solution for cleaning and maintenance.
Designed by London based designers Edward Barber and Jay Osgerby, the Mews collection takes inspiration from the history and character of London as well as the variety in textures across its landscape, making it perfectly suited to this characterful space.
For further information or technical advice please contact us