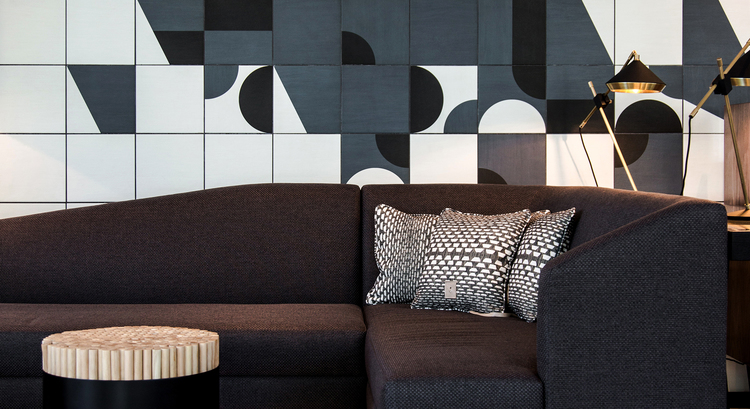 Case studies
Bankside Hotel
Project: Bankside Hotel

Design: Powerstrip Studio

Location: London
A luxury boutique hotel for creative professionals
Bankside Hotel is an inspiring new design-led hotel which has recently opened on the South Bank of the River Thames. In the heart of one of London's most dynamic neighbourhoods, just a stone's throw from the Tate Modern and British Film Institute, this 161 room hotel is connected to the vibrant local community through its interiors, restaurant, bar and cultural events programme.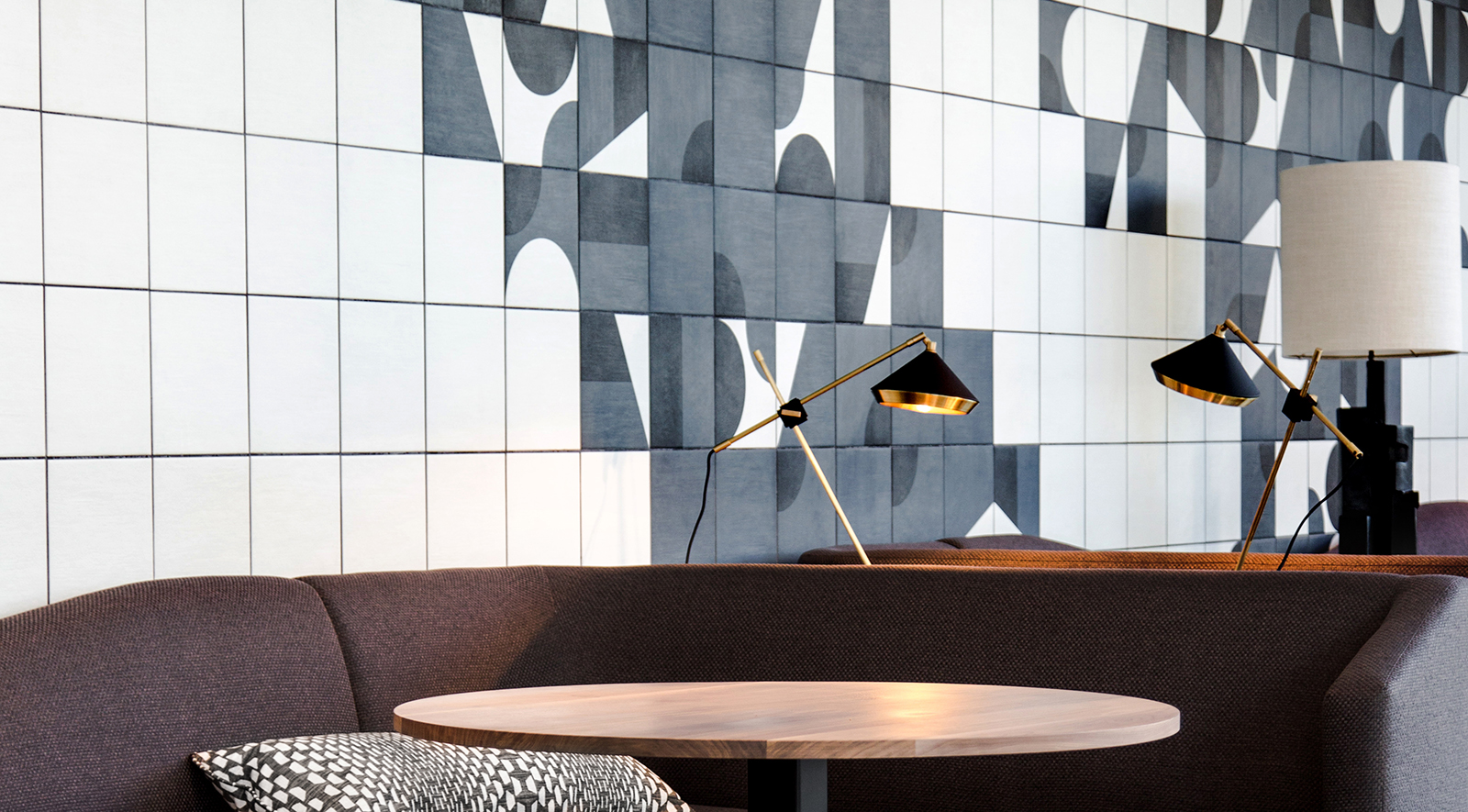 Designed by Dayna Lee of Los Angeles' Powerstrip Studio, a historical ethos has been embedded into the design, subtly reflecting upon the SE1 surroundings. Previously a film set art director, Dayna approaches the design as a narrative and has taken an eclectic approach, introducing a sense of vibrancy and luxury to bespoke public spaces, whilst providing calm rooms for working professionals. The style of this project has been described as having "an art school style with added polish", inspired by mid-century modern design and black line drawings.
"With this connection to publishing houses, theatre and world acclaimed modern art, I wanted to create spaces that support makers and thinkers"

Dayna Lee, Powerstrip Studio
Within the ground floor of the hotel is Artyard Bankside, an informal all-day restaurant serving fresh seasonal food, cocktails, local beers and wines from off the beaten track. Domus' Puzzle tiles feature prominently within the restaurant and bar areas, with over 400 SQM used on both the walls and the floors.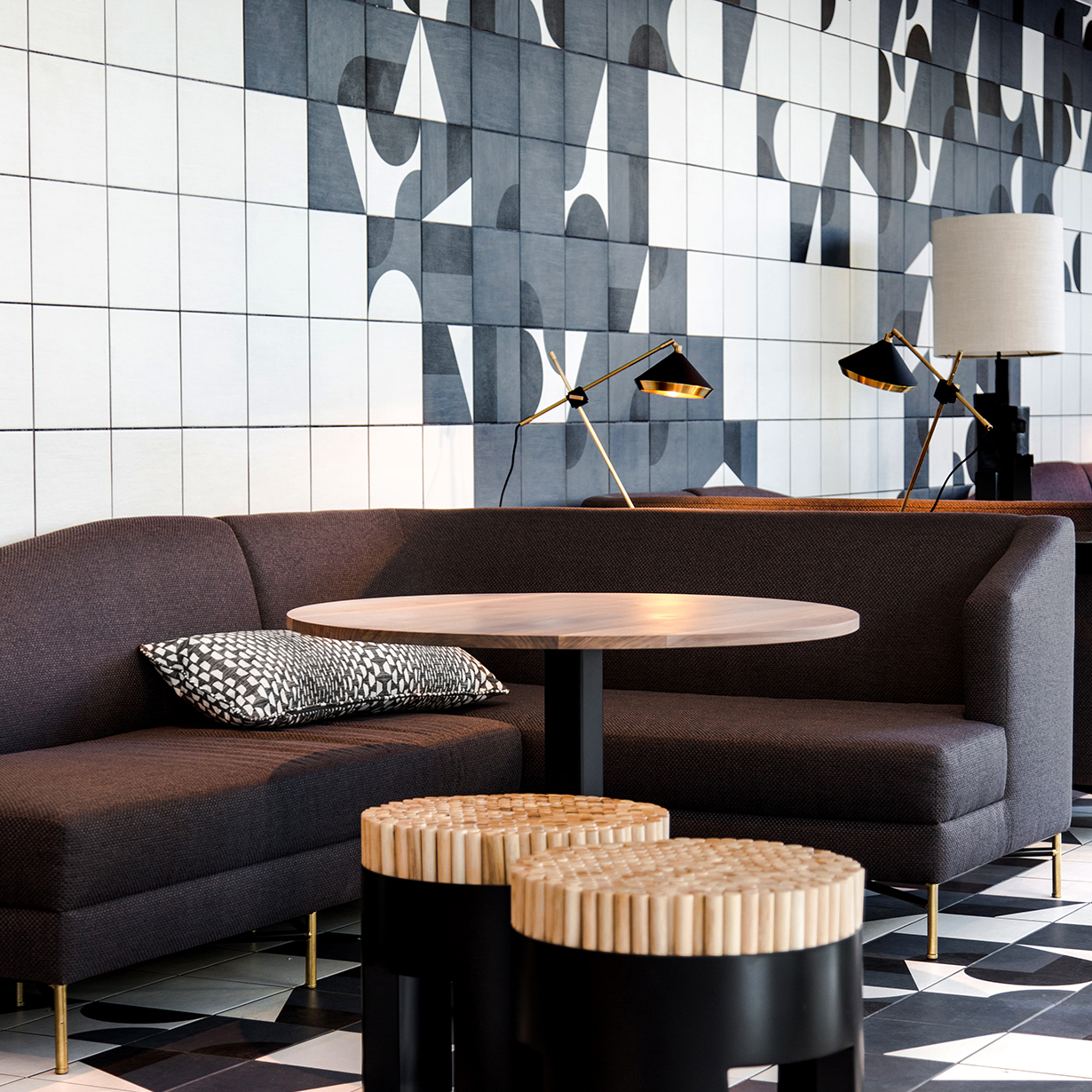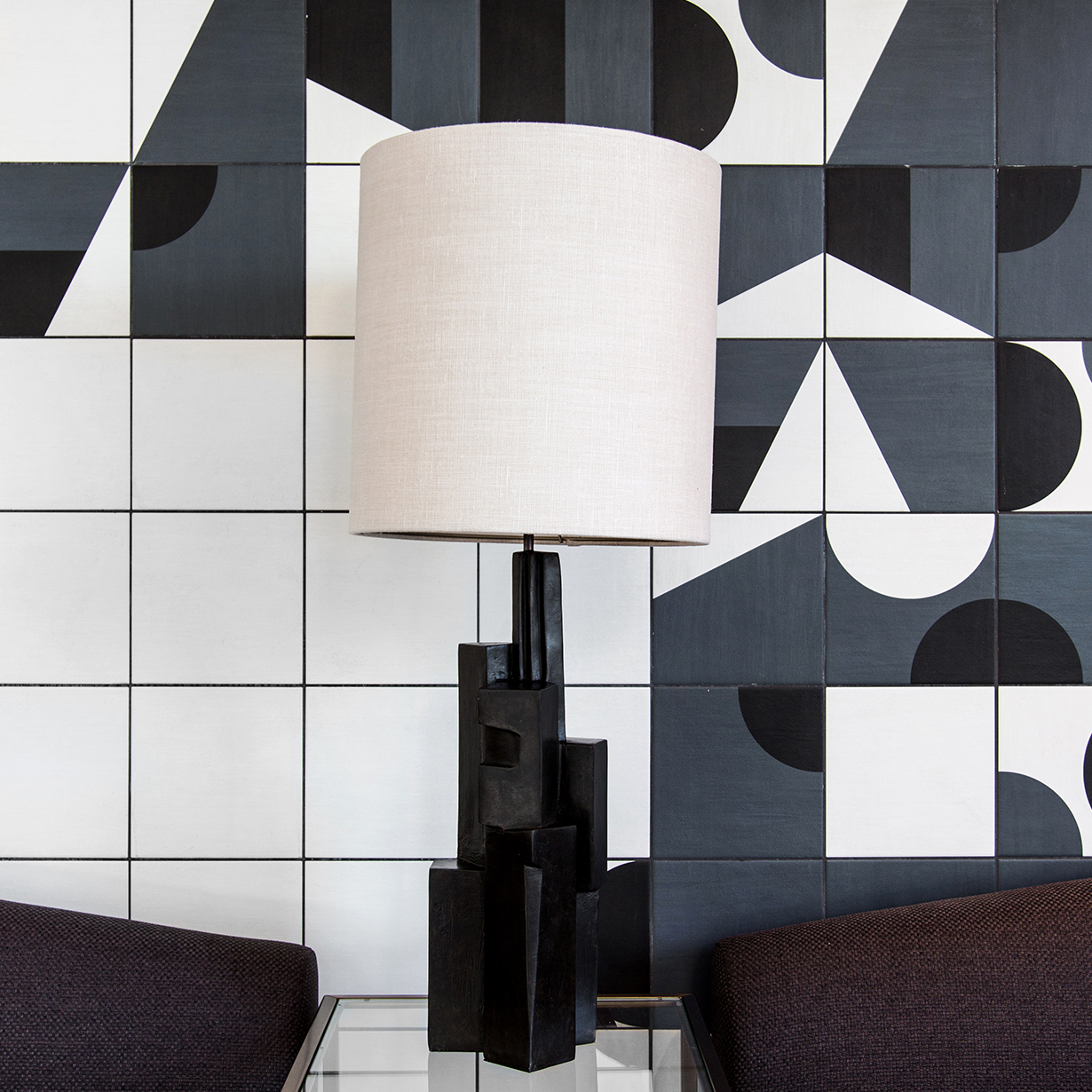 The Puzzle collection was designed by London based designers Edward Barber and Jay Osgerby for Mutina, further strengthening the link with local artists and designers in one of London's most artistic and vibrant neighbourhoods. The matt-finish porcelain tiles display simple geometric forms in dark blue, black and white, one of the eight colour palettes within the range. The flooring and walls have been designed with sections of statement pattern which graduate into plain block-colour tiling, which works to emphasise the retro graphic impact of the tiles within the space.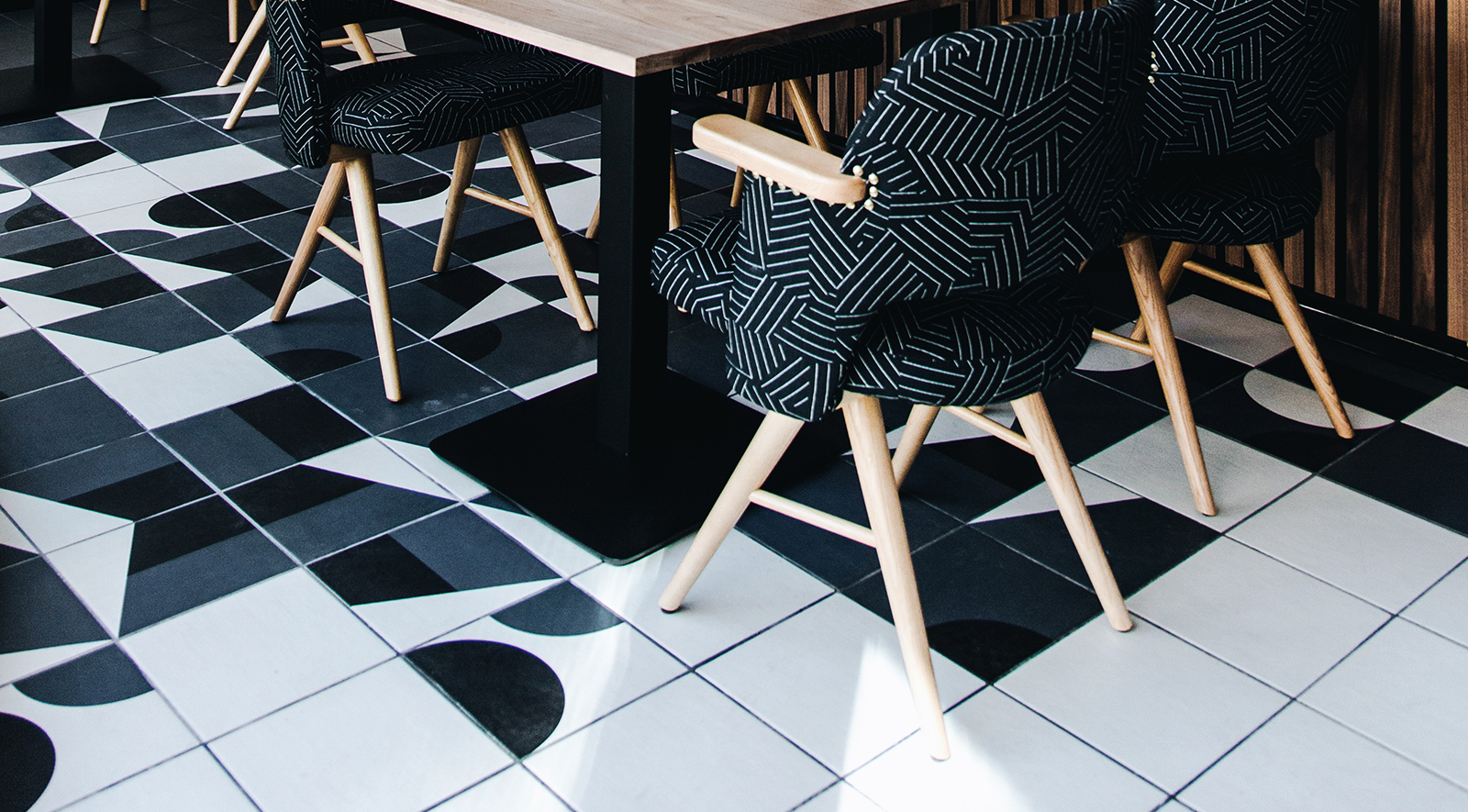 The glass building that houses Bankside is part of the One Blackfriars development from award-winning architect Ian Simpson. Its contemporary exterior lines belie Lee's timeless interiors which blend mid-century modern classics with works from interesting up-and-coming makers and artists sourced from around the world. The interior has been thoughtfully designed to deliver an airy-residential feel where lines are blurred between work and play, with social spaces providing inspirational gallery-style environments.

Photography by Rebecca Hope.
For further information or technical advice please contact us