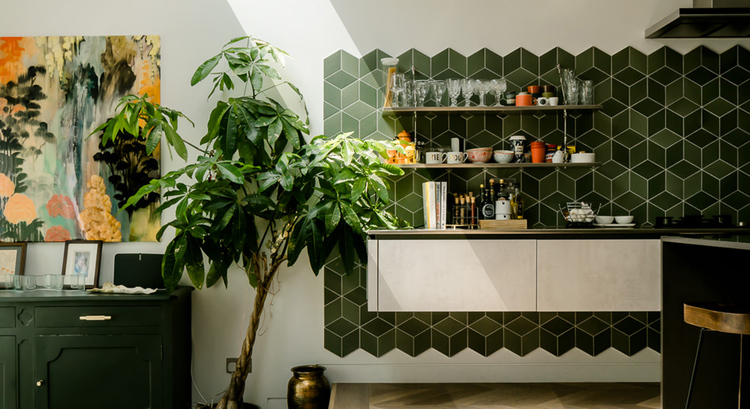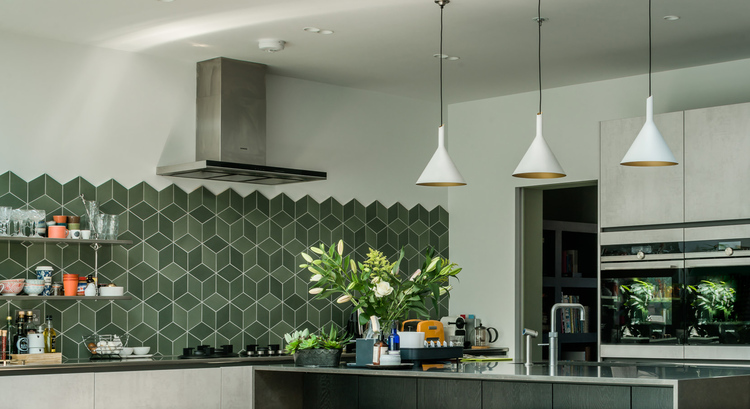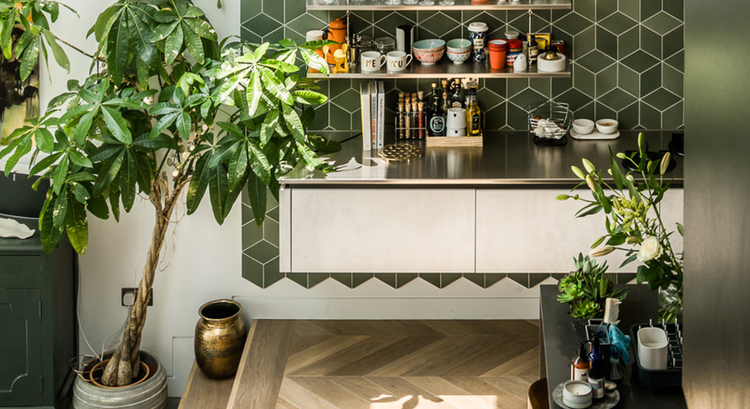 Case studies
Hardinge Road
Project: Hardinge Road

Design: Roach Young Studio & Studio Clement

Location: London
Sociable spaces
Architects Roach Young Studio with interior designers Studio Clement have recently renovated a semi-detached house in North London, increasing the size from 113sqm before the renovation to 202sqm once the project was complete. The project brief was to hone a modern and contemporary family home out of a cellular, Victorian home.

The traditional segregated planform was to be connected, both horizontally and vertically, to suit a modern and sociable family of four. The first floor includes the family bathroom and three bedrooms while the second floor includes a new dormer with an en-suite.
Individual rooms are free to take on their own unique identity.
Unique identity
The new ground floor layout consists of a utility room, children's play area, man cave, living room with original features and a large open-plan kitchen and dining area. The kitchen backsplash features Domus' rhombus shaped Tex tiles in olive used in a cube layout. Designed by Raw Edges for Mutina, Tex is a colourful ceramic rhombus shaped tile collection inspired by fabric textures. The range consists of eight different colours in a natural matt finish. Each colour contains a set of three shades, re-creating the look of different tones of the yarn. The rhombus shapes can be arranged in three main pattern layout options which have an entirely different look.
Elsewhere in the project, complementing materials include oak engineered flooring in chevron format, a polished concrete floor, a black timber staircase which rises from the ground floor to the second floor, long handmade bricks and frameless glazing for the windows and doors.
The staircase design wraps a contemporary interior around a striking black staircase, breaking the traditional Victorian semi and its series of isolated cellular spaces into a gallery of natural light and connectivity. The new materials chosen are bold yet sophisticated; the playful colours add charm.

Moments on the journey through the house are captured though framed views, artistic lighting, bold materials and playful interiors. The idea was to create a journey of spaces that are individual and functional without being constrained to one theme. A common material narrative runs through the heart of the home, rising vertically with the central staircase; individual rooms are free to take on their own unique identity.
For further information or technical advice please contact us