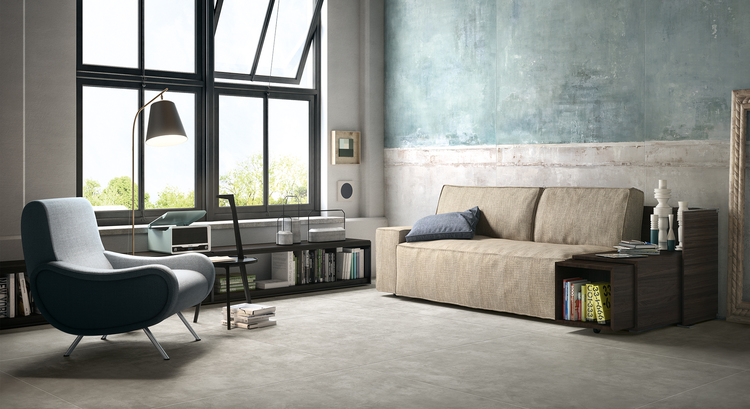 New Tile Trend: XL Format Porcelain Design
Storie by Cedit – an XL format lightweight porcelain tile with a unique time-worn appearance.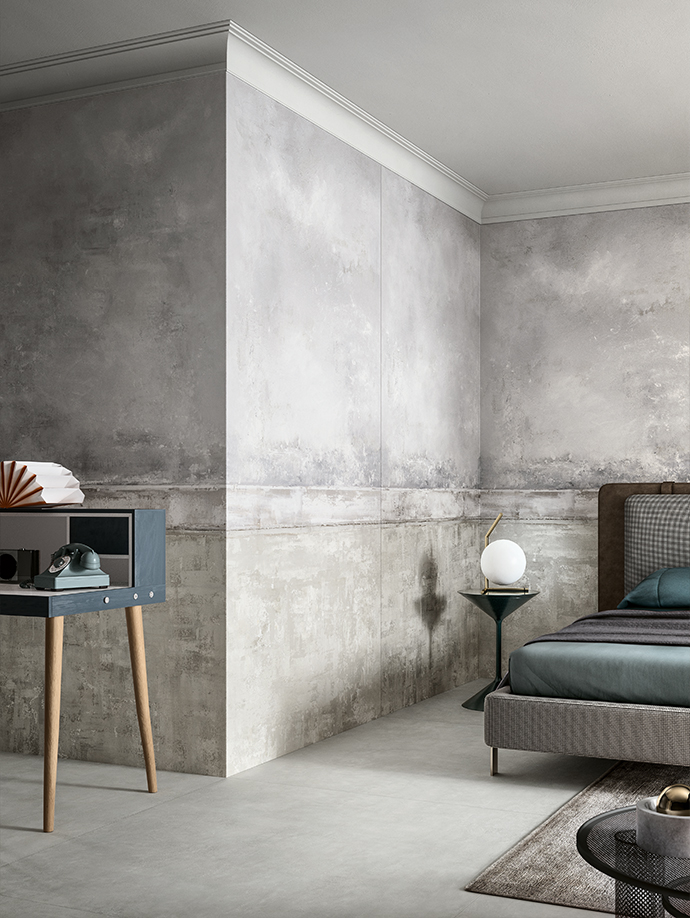 Designed by Giorgia Zanellato and Daniele Bortotto from Zanellato Bortotto Studio in Treviso, Italy, Storie is a lightweight porcelain tile collection in XL format tile 'sheets' or 'slabs'. The inspiration for the designs focuses on the beauty found in the ageing process of faded grandeur and abandoned frescos, recreating textures such as stained plaster and rust-stained masonry.
The overall appearance displays gradients of colour, shade and texture visible on aged plastered walls. The latest porcelain technology and innovation have enabled the designers to reproduce the illusion of history that ordinarily only time can produce. Each tile has been skilfully designed in a matt finish with a mixture of colour pigments to recreate shading effects, including the greens and greys of damp plasterwork and the soft orange shades of rust-stained masonry.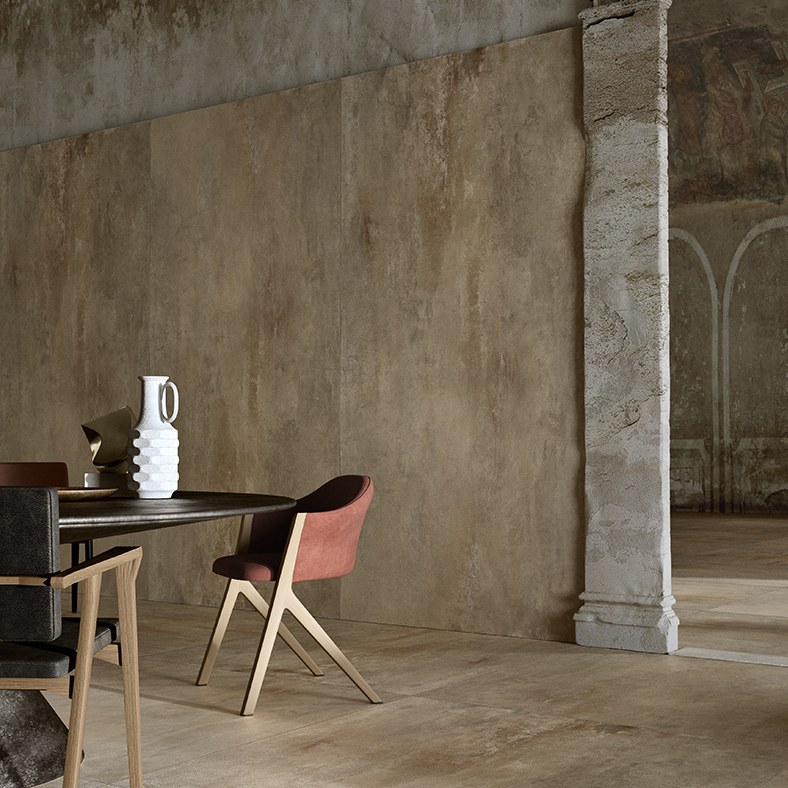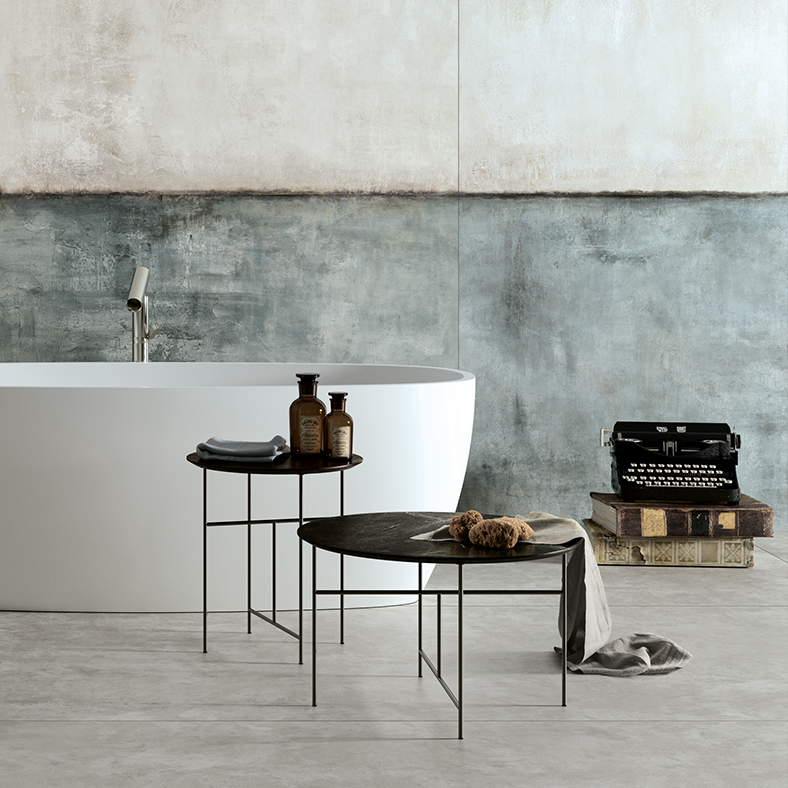 The wall tiles have been designed to cover both interior and exterior walls, creating moods and evoking moments. Each design signifies the memory of an illustrious past, of vanishing traditions and knowledge, of a story played out within the interiors of aristocratic palaces, crumbling villas and etched into the damp found on plain or decorative plasterwork.

Storie by Cedit is available in six different colour options and three XL sizes up to 2.4 x 1.2m, exclusively from Domus in the UK.