Launched at Domus in February 2019, new collection Pittorica is a colourful glazed porcelain stoneware collection suitable for interior walls and floors, designed by Studiopepe creative directors Arianna Lelli Mami and Chiara di Pinto. Pittorica is comprised of 14 plain solid colours in three palettes – neutral, background and bold colours, and available in three main formats, a triangle, a square and a brick shape, with a coordinating trim detail piece.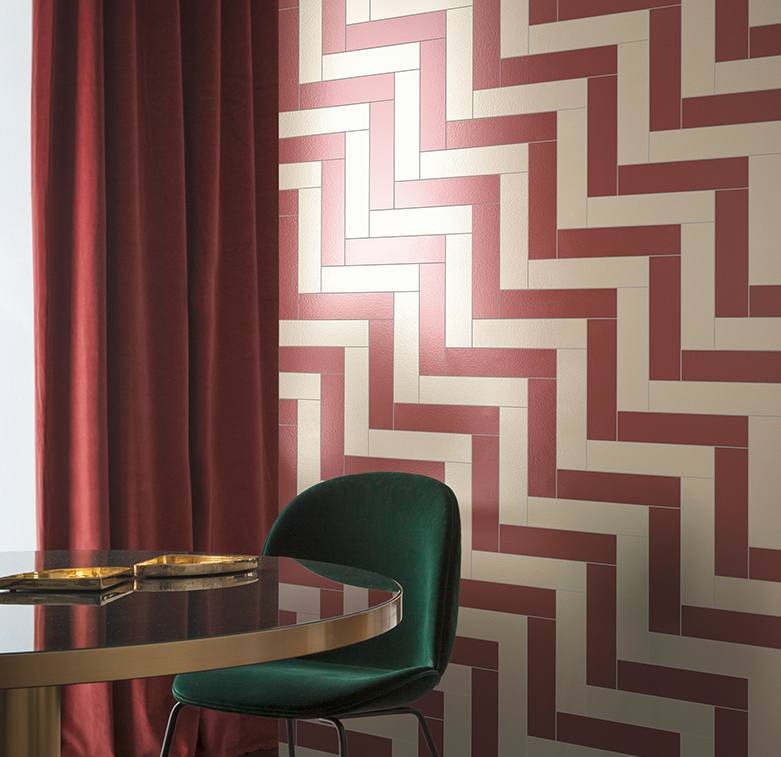 In a silky matt finish, the tiles can be used singularly or different colours can be coordinated together to create decorative layouts, offering elegance and modernity to any interior space. With a retro feel, the colours span from dark shades to soft greys and neutrals along with pink, blues, green and terracotta shades, expressing the universe of colour though an extremely current palette. Describing their collection, Studiopepe say: "The mystery of colour in the game of perception and illusion. Pittorica is the poetry of the imagination, rhymes of graphic patterns and hues of colour put together in freedom and fun."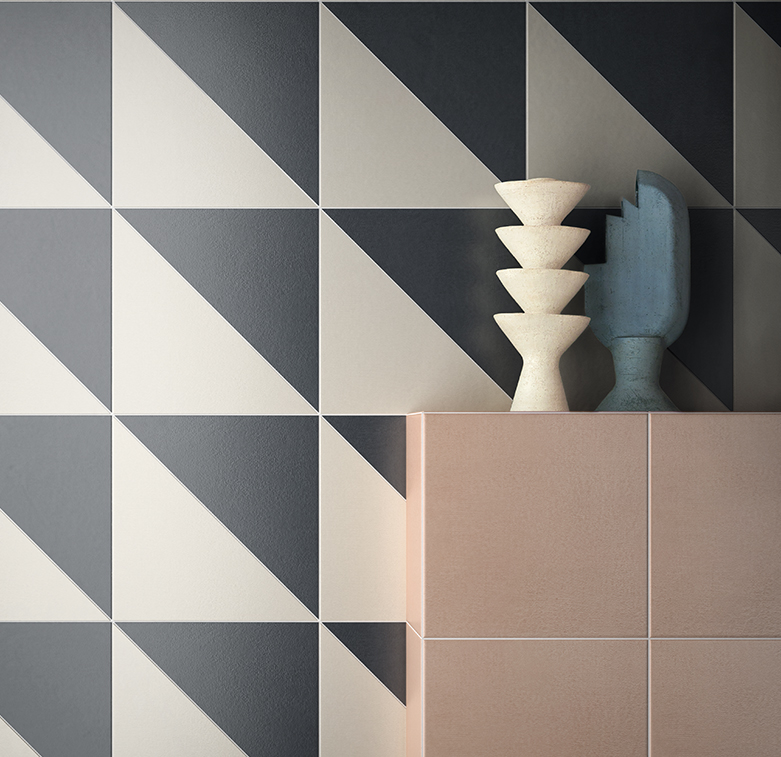 The statement triangular shape formats are a key feature statement in the collection and guarantee a decorative capacity to characterise interior surfaces. The decorative ability of Pittorica is enhanced by the rectified formats which guarantee layouts and installation with minimum grout lines where the colour stands out. The solid matt colours give the collection a silky consistency, which is further enriched with a textured canvas weave print which is stamped into each tile. Each tile has a unique, subtle, almost imperceptible variation.
Poetry of the imagination