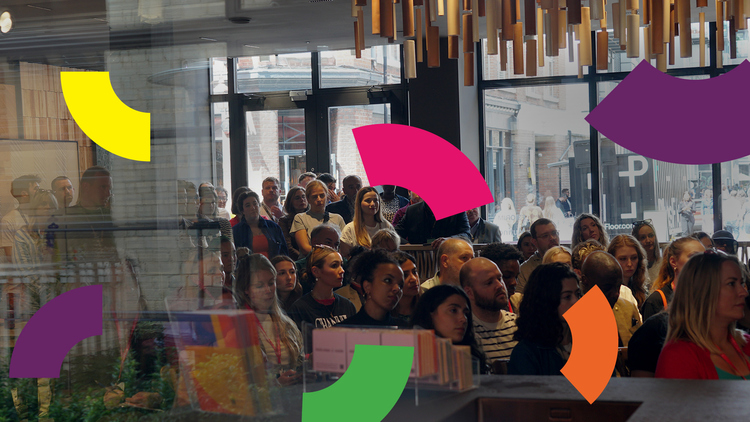 Clerkenwell Design Trail, October 2023
Showroom Events at Domus Clerkenwell
Coming up next month…

Sustainability event series at Domus Clerkenwell –
Clerkenwell Design Trail, 4th / 5th October

Showroom events open to all – where we'll be addressing sustainable design considerations pertaining to the use of tiles and engineered flooring, focusing on designing for low environmental impact and longevity. Including daytime design talks exploring the sustainability of different hard surface and flooring materials in tandem with project design and aesthetics; plus an evening of sustainability insights / panel discussion event, with industry experts from RSHP, Squire & Partners, Savilla Earth & JAW Sustainability.
Find out more and book a space below.

---
Designing sustainably – what to consider
Designing with sustainability in mind requires informed, considered material choices for each and every project…

With sustainability at the top of the agenda throughout the design industry, understanding embodied carbon is crucial to ensuring low-impact design decisions, but there is more to consider. The way in which individual materials are sourced, manufactured, transported, used and demolished all contribute to the carbon footprint of a project.

Learn about sustainable design considerations relating to the use of tiles and engineered flooring at our showroom event series during Clerkenwell Design Trail – 4th – 5th Oct, where we hope to inform conscious material choices – to help minimise environmental impact and ensure a more sustainable future.

Covering: Tiles – porcelain, ceramic, terracotta, terrazzo, glass & concrete; Engineered flooring – wood, laminate & LVT.




Design Talk



Designing for Sustainable Outcomes – Materials and the Environment

Weds 4th & Thurs 5th October
1 – 2 pm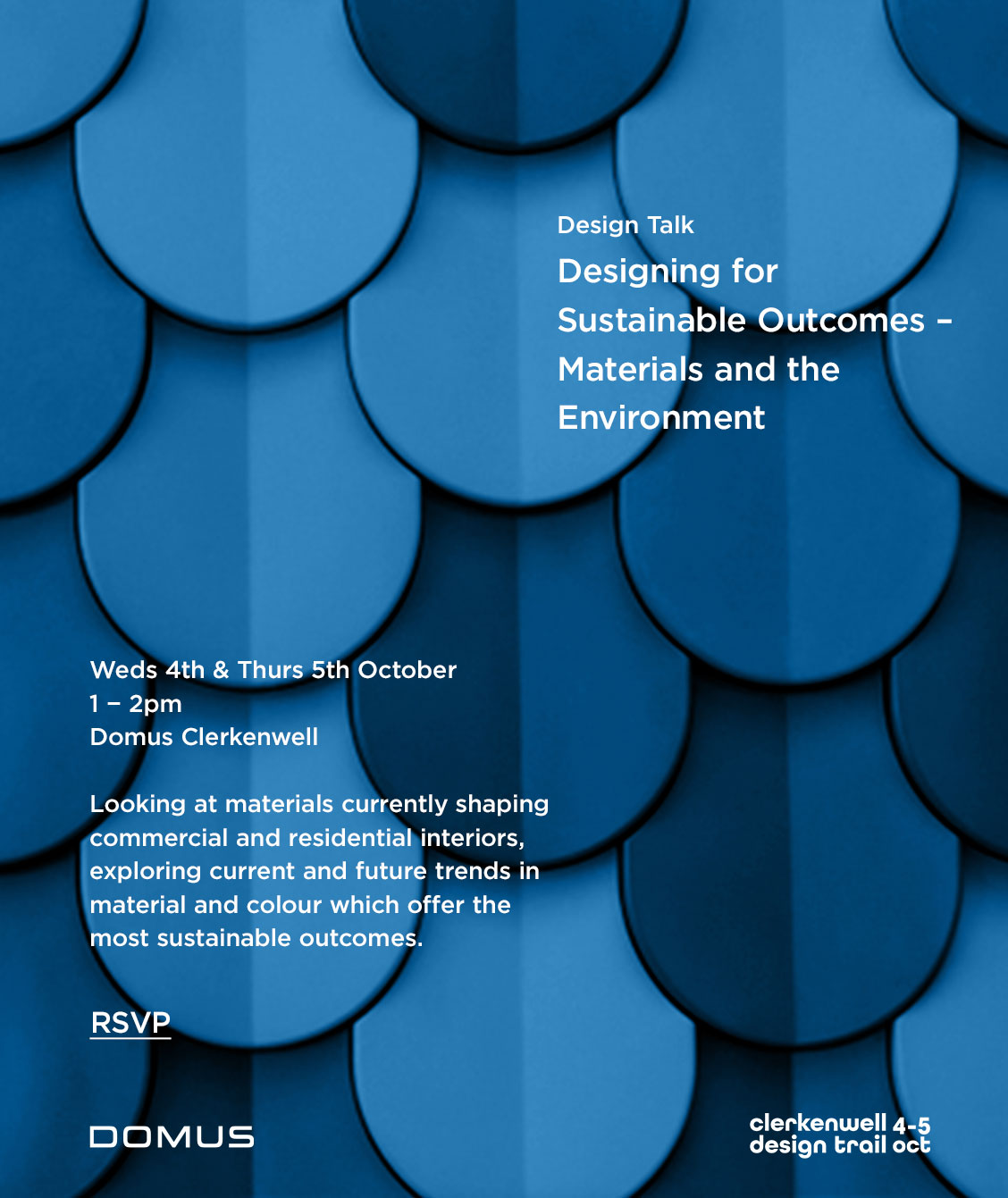 Looking at materials currently shaping commercial and residential interiors, Domus' new Sustainable Design CPD explores current and future trends in material and colour, presenting design solutions which ensure the best choices for the future of our planet.
Focusing on hard surface and flooring materials with sustainable characteristics, the 40-minute presentation highlights some key considerations when designing with sustainability in mind, presenting design choices for walls and floors that guarantee the least environmental impact.
Presented through a creative, design-focused lens, the CPD explores the sustainability credentials of tiles and engineered flooring in tandem with aesthetics and functionality.
Shining a spotlight on function and performance, the presentation explores how the drive towards a sustainable future has influenced trends and materials across the broader landscape of architecture and design.
Weds 4th & Thurs 5th October
1 – 2 pm
Domus Clerkenwell showroom





Panel Discussion Event



Sustainability in Design & Architecture

Thurs 5th October
6 – 7.30 pm
Followed by food & drinks until 9 pm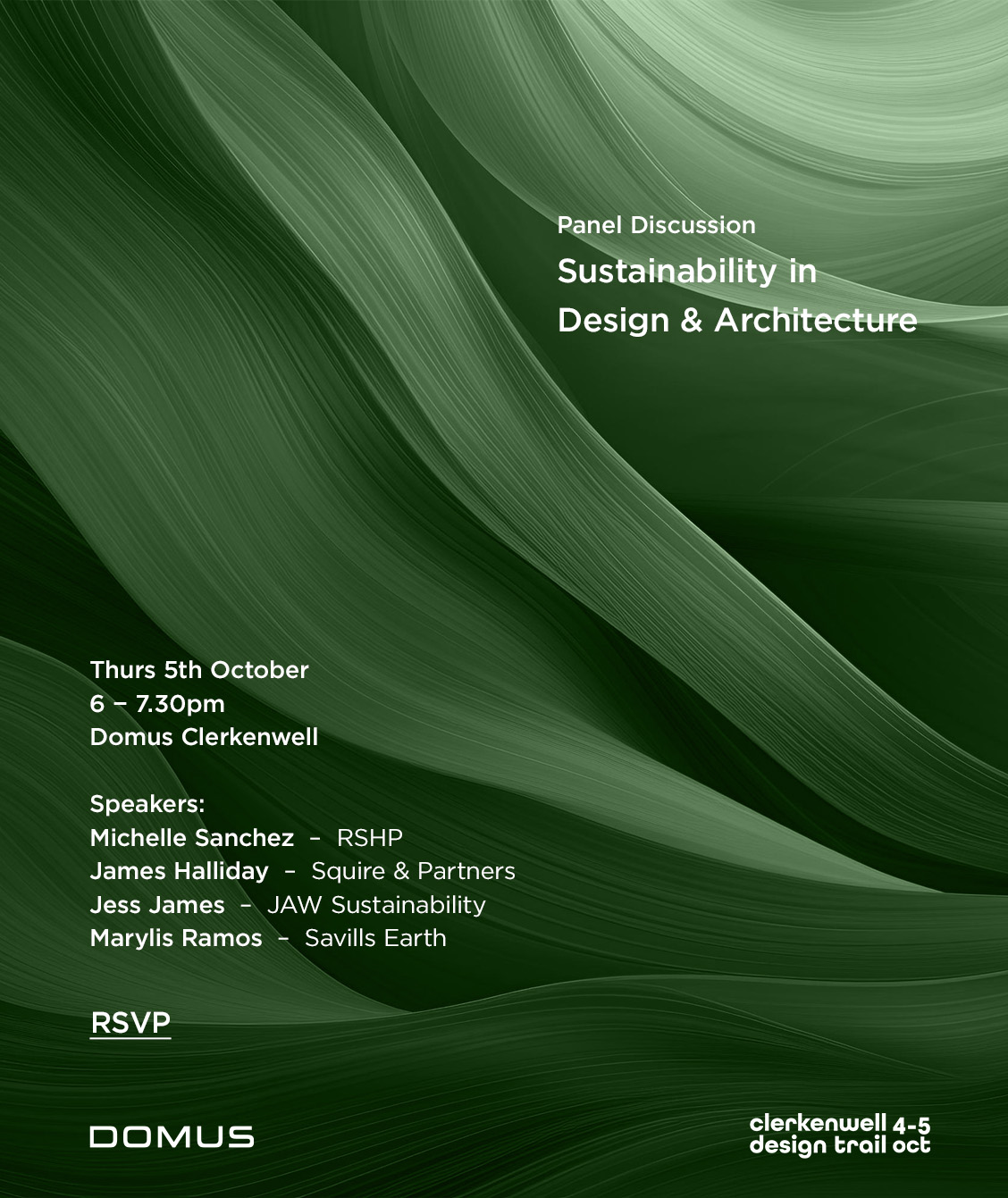 An evening of sustainability insights focusing on architecture, design & materials. Guest speakers include:

Michelle Sanchez – Sustainability Lead, RSHP
James Halliday – Associate, Interior Design, Squire & Partners
Jess James – Senior Sustainability Advisor & Founder of JAW Sustainability
Marylis Ramos – Director, Savills Earth
Thurs 5th October, 6 – 7.30 pm
Followed by food & drinks to 9 pm
Domus Clerkenwell showroom