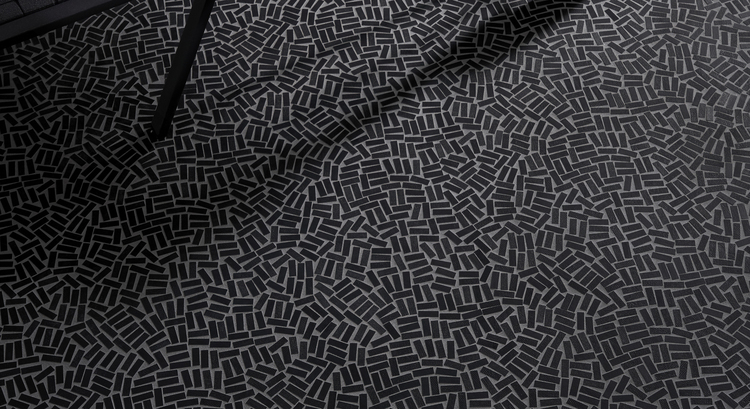 Discover
Contemporary Mosaics
Collection
A new architectural language of refined textures, sophisticated patterns & tactile surfaces
Domus' Contemporary Mosaics collection reinvents the ancient art of mosaics, presenting a modern mosaic aesthetic and distinct tactile beauty. In a predominantly modern architectural palette of neutral and grey tones, these new design solutions meet the aesthetic demands of interior design projects whilst delivering outstanding technical performance. With glass and porcelain designs in random, irregular patterns as well as repetitive, geometric forms, these contemporary mosaic designs enhance interiors by adding depth and dimension to surfaces.
Image: Mist DWPT 02 Mosaic Glass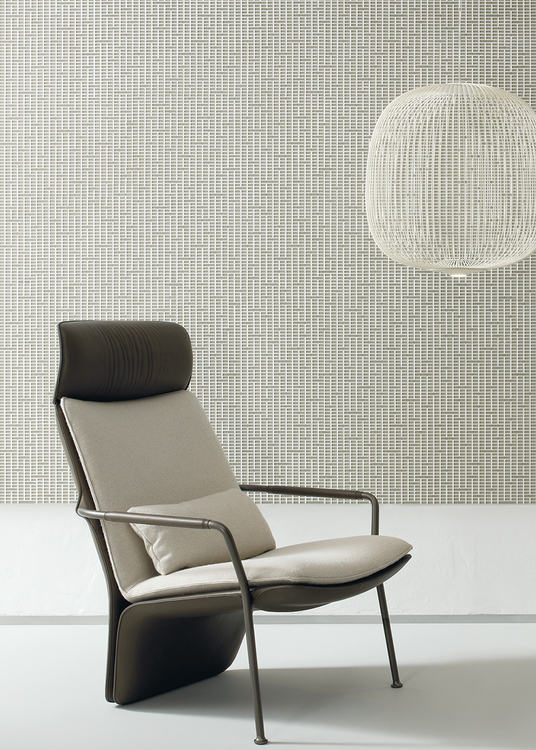 Introducing visual interest to architectural surfaces
The bright lustrous surface of the glass mosaic designs interacts with light to introduce a natural iridescent sheen to walls, while the porcelain options have a soft matt finish making them perfect for walls and floors alike. Adding texture, movement and pattern to walls and floors, Domus' Contemporary Mosaics introduce visual interest to architectural surfaces through a customised combination of shape, pattern, material and colour.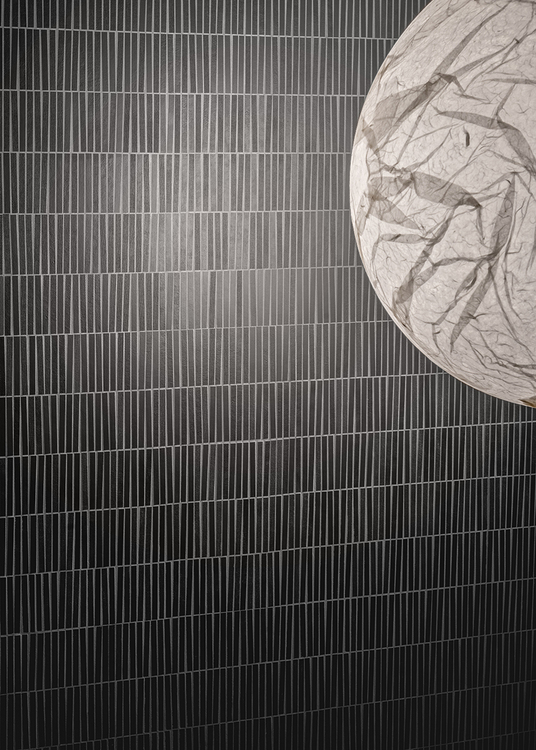 Infusing character & personality into interiors
The smaller scale of mosaic tiles makes them a particularly effective design tool, which can be utilised minimally or as a large-scale design feature. Whether used as an accent or statement, mosaic tiling can have a huge impact on the overall look or mood of a space, helping to infuse character and personality into interiors.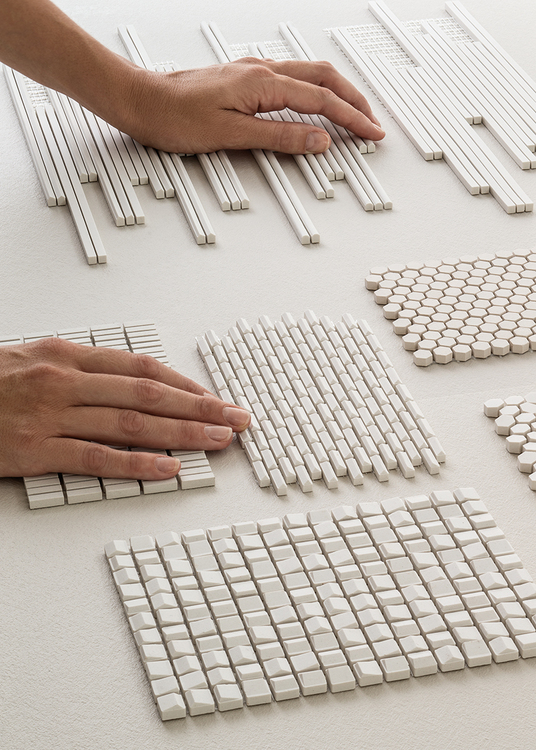 Ranges in Contemporary Mosaics