New installations and daily design talks
Clerkenwell Design Week 2019
At this year's Clerkenwell Design Week, 21st – 23rd May, Domus will be running an extensive programme of events with design talks, product launches, and installations open to all. New collections set to be revealed include two ranges designed by Barber & Osgerby for Mutina plus a coordinating XL format and 3D tile collection designed by Zaven for Cedit, while British artist Liz West will create a new immersive colour experience in Domus' basement area.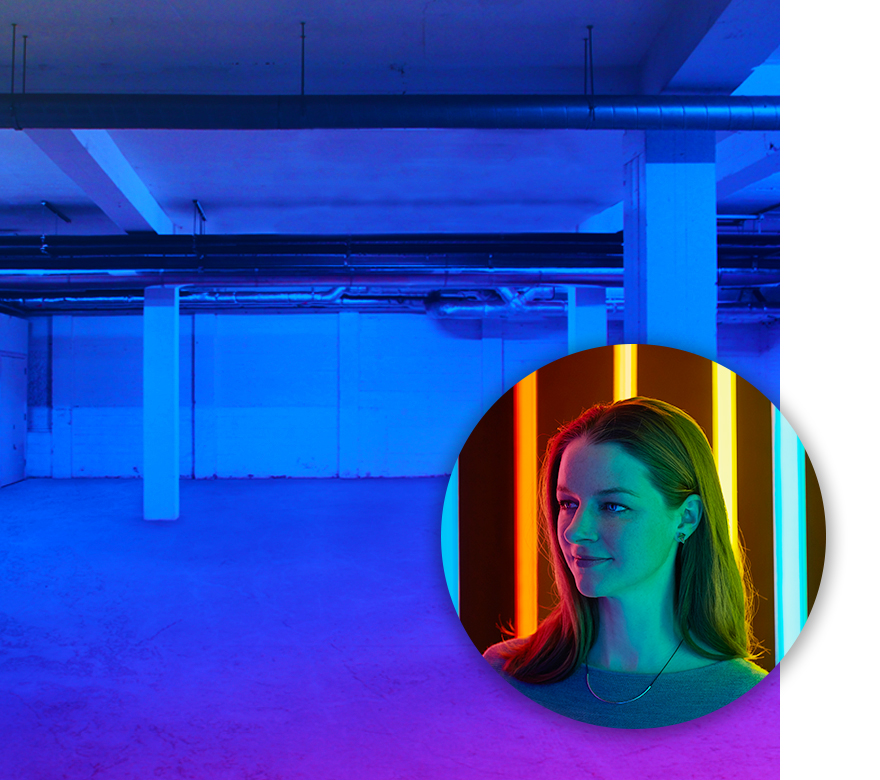 Liz West presents Live Colour
For the duration of Clerkenwell Design Week only, artist Liz West will take over a section of Domus' lower ground floor area with her latest work Live Colour. Working against a minimal backdrop of XL format Magnum slabs at Domus, West has imagined a space with blue, pink, green, red and yellow rotating washes of each colour, against white floor and walls, with 'pure' white light as part of the cycle to normalise the overall colour intensity.
The installation uses Rosco's patented SL1 Mix LED technology to create accurate Rosco gel matches and intense, saturated colour. Through West's multi-sensory art, visitors to Live Colour will experience pure colour in an immersive environment like never before.
"Live Colour' plays with people's individual perception of colour, challenging how they feel when immersed totally in one colour, then quickly drowned in another in deep contrast. Colour is a universal language that is understood by all, although we each bring to the work our individual memories and lived experiences of colour". Liz West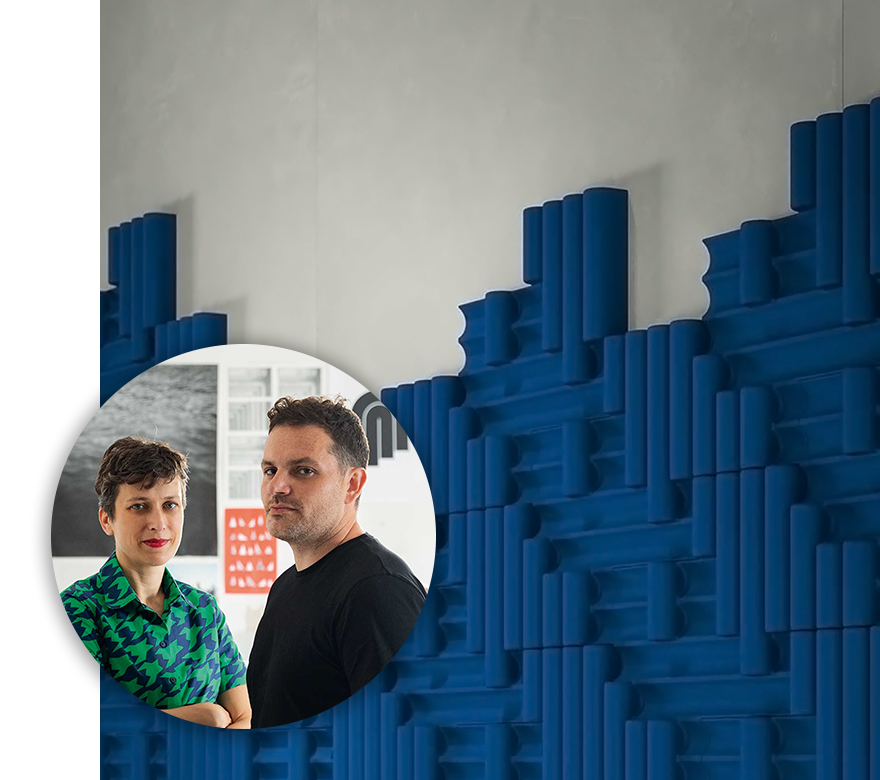 Zaven present Rilievi by Cedit
Domus will reveal a new colourful courtyard wall feature at Clerkenwell Design Week using Rilievi XL format and 3D tiles designed by Zaven. Founded by Enrica Cavarzan and Marco Zavagno, Zaven is a multidisciplinary studio located in Venice, Italy. Zaven originally ventured into ceramics as a medium in 2017 after discovering the work of Italian artist Nino Caruso. Through Cedit, Zaven have advanced their original designs to create Rilievi, an exciting porcelain collection which offers a bold 3D element. The 3D tiles play with positive and negative space through a mix of concave and convex surfaces.
Design talk at 1pm on Wednesday 22nd May
As part of Domus' CDW lunchtime talk series, Marco Zavagno of Studio Zaven will be discussing their Rilievi collection for Cedit, their design philosophy, and the influence of art on their work.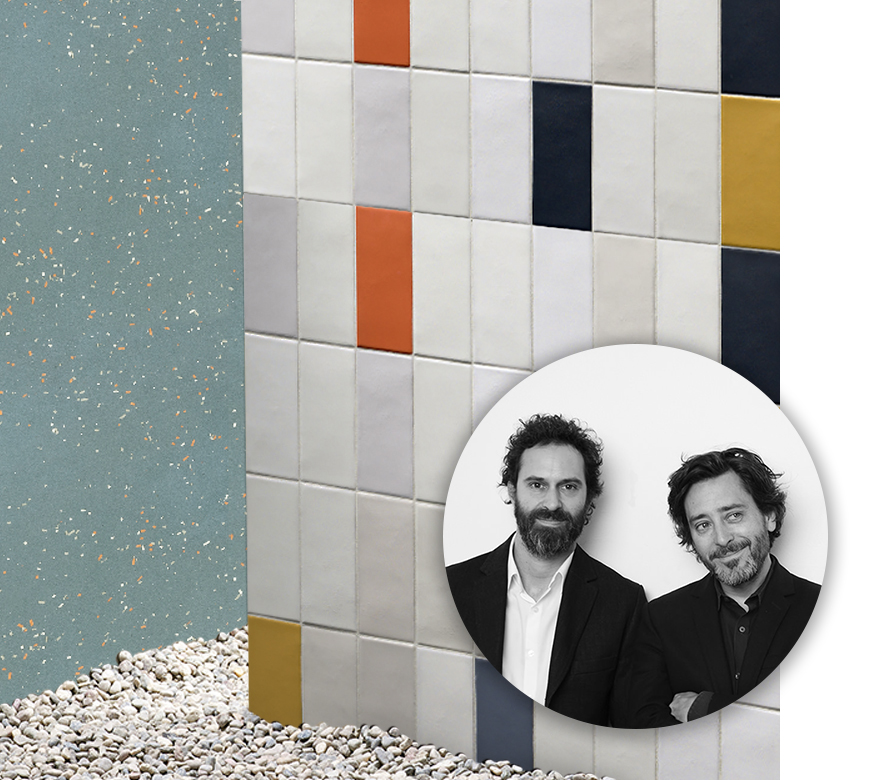 Barber & Osgerby present new Mutina collections Lane and Primavera - Meeting Surfaces
At this year's Clerkenwell Design Week, Domus will reveal a curated showroom installation showing Edward Barber and Jay Osgerby's two latest collections for Mutina, Lane and Primavera. Both new collections reveal a conceptual analysis of colour in entirely different style and format. Lane is a small format glazed porcelain tile available in five colour palettes which were the end result of a study of the neighbourhoods and architecture of London. Primavera sees the studio work closely with colour and pattern, producing an XL format slab for the first time with flakes of porcelain in random contrasting colours to create a unique, irregular flecked pattern.
Design talk at 1pm on Thursday 23rd May
As part of Domus' CDW lunchtime talk series, designers Edward Barber and Jay Osgerby speak to design journalist Bethan Ryder about their latest work for Mutina and how London continues to inspire their creations.