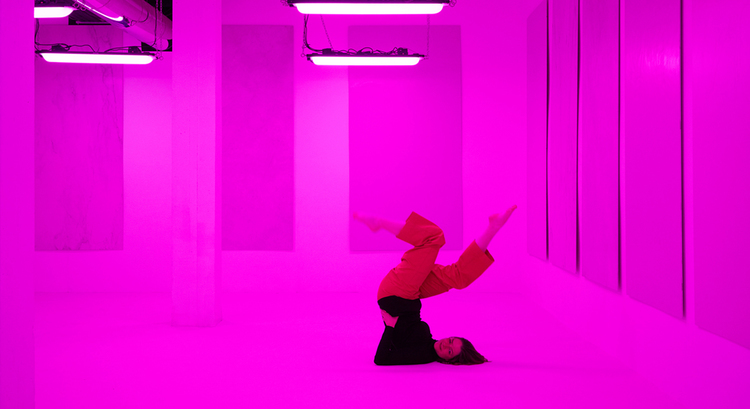 A super fun and incredibly colourful Clerkenwell Design Week…
Clerkenwell Design Week 2019
Thanks to everyone who visited us during Clerkenwell Design Week 2019, making it a particularly memorable and fun event. We welcomed hundreds of visitors to the showroom throughout the three days and at our packed-out evening event, where guests queued up to get fully immersed in pure colour at our Live Colour installation.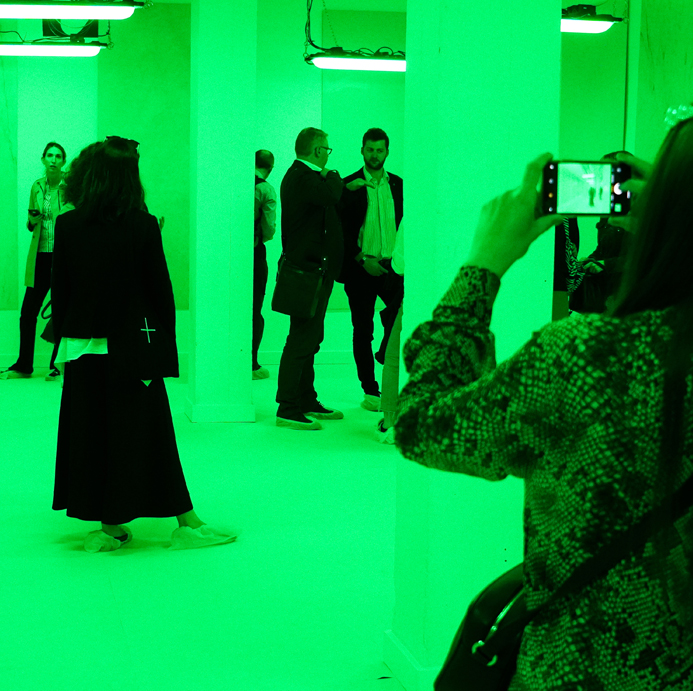 LIZ WEST // LIVE COLOUR…





Created by artist Liz West, our Live Colour installation caused quite a buzz during Clerkenwell Design Week. West's multi-sensory art explores how light and colour can stimulate the senses, and the senses were definitely stimulated within the immersive environment created at Domus. On Tuesday, Liz spoke to a busy showroom audience about this project and her other equally colourful work. Set against a minimal backdrop of XL format Magnum slabs and using Rosco's SL1 Mix LED lights, visitors to the installation were able to experience six intense colours on a timed sequence – the time it takes your eyes to adjust before each instense hue changed to the next. This work successfully made you question how different colours makes you feel, with almost every visitor having a different response to each and every colour.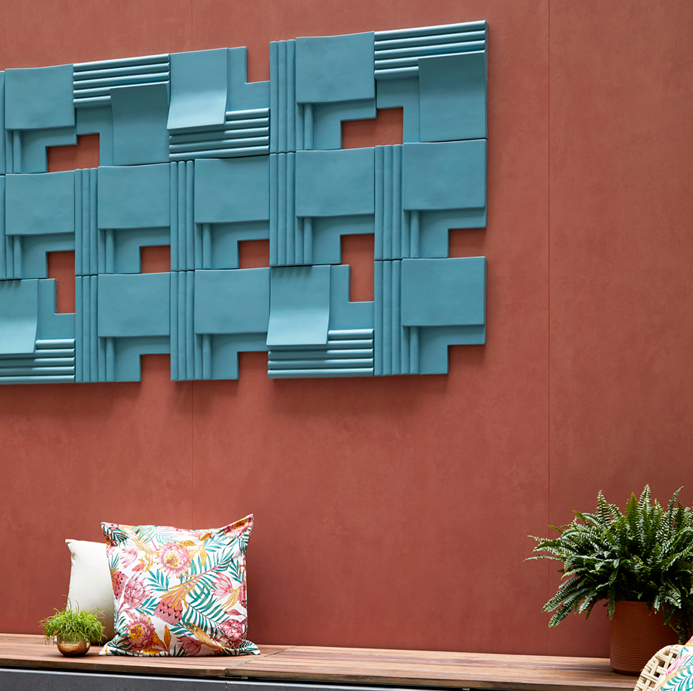 ZAVEN // RILIEVI…
The new Rilievi collection for Cedit by award winning Italian design duo Zaven, is a porcelain stoneware feature collection created from the layering of 3D decorative, geometric forms onto XL format porcelain slabs and is available in six colours including blues, greys and terracotta, and in four different sizes. The relief of each décor feature tile creates shadow and architectural depth, with scope to build imaginative and striking feature walls. On Wednesday, Marco Zavagno from Studio Zaven discussed how this striking and versatile collection was created, citing the work of Italian artist Nino Caruso as the main inspiration. Zaven's 2017 ceramics project 'Practice Practice Practice', on which Rilievi is based, won a Wallpaper Design Award in 2018, and both projects explore scale and repetition which aim to 'animate interiors'.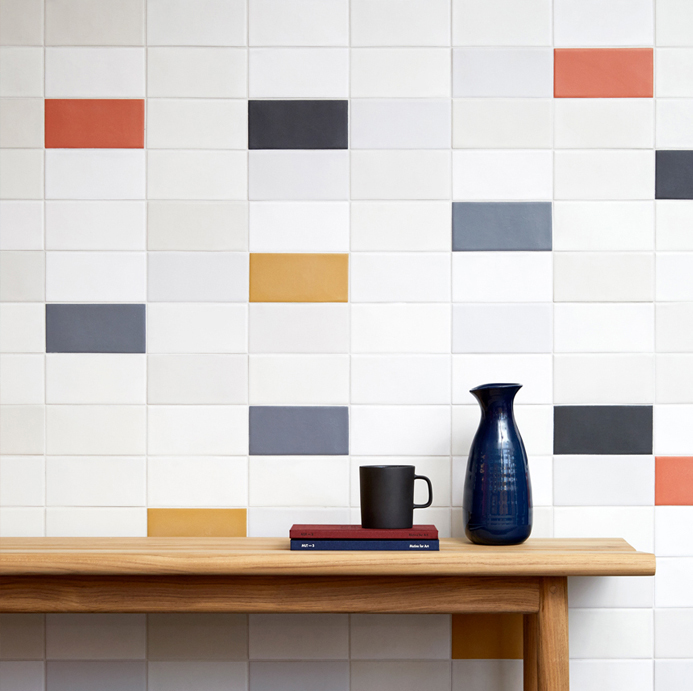 BARBER & OSGERBY // LANE & PRIMAVERA…

During Clerkenwell Design Week we unveiled a curated showroom installation showing Barber & Osgerby's two latest collections for Mutina, Lane and Primavera. Both new collections reveal a conceptual analysis of colour in entirely different style and format. On Thursday, Edward Barber gave an interesting and insightful talk about the inspiration and design process behind the two collections. With Lane, the colours resulted from a detailed study of London's neighbourhoods and architecture. With Primavera, the duo wanted to create a patterned tile reminiscent of terrazzo with all its irregularities – a material they love to use.