Supporting the current health emergency
Operations Suspended
Business Update 24/03/2020

To all our valued Customers and Partners,

Following last night's announcement by the PM, outlining the increasing urgency of our current health emergency, Domus and its parent group, Headlam, have decided to take immediate and decisive action and close all operating businesses and services from today until further guidance is received in three weeks' time.

We do not see how our industry and sector can continue to operate whilst fully supporting the national effort to suppress this terrible disease in a committed and responsible manner.

Our primary responsibility is the health and safety of our staff, customers and other partners, and we wish to maximise our efforts in this regard.

During this period, all Domus staff will be on 'leave of absence' and all operations and services will be suspended.

All existing orders are processed and under control, the largest part of our supply chain is fully operational and we will be ready to launch back into action as soon as it is safe to do so.

We sincerely hope that this does not cause too much inconvenience to our projects and those involved in delivering them – we anticipate that there will be a rapid decline in construction activity during the coming weeks as the industry steps up to respond to the situation.

Please email us at [email protected] or at individual email addresses you have for any further clarification or assistance we can provide at this time.

We are grateful for your support and understanding in this difficult situation and wish you, your families and colleagues all the very best from everyone at Domus.
Take care and stay safe,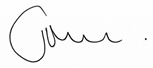 Jon Newey
Chief Executive
Domus