De Castelli
Metal Surfaces for Architecture
Design imperfection:
a bespoke, experimental approach
De Castelli metal surfaces offer an entirely new dimension in decoration, celebrating the essential nature of the material itself. An experimental approach including oxidation, inlaying, engraving and erosion processes provide a multitude of creative possibilities that can be applied to a constantly changing material.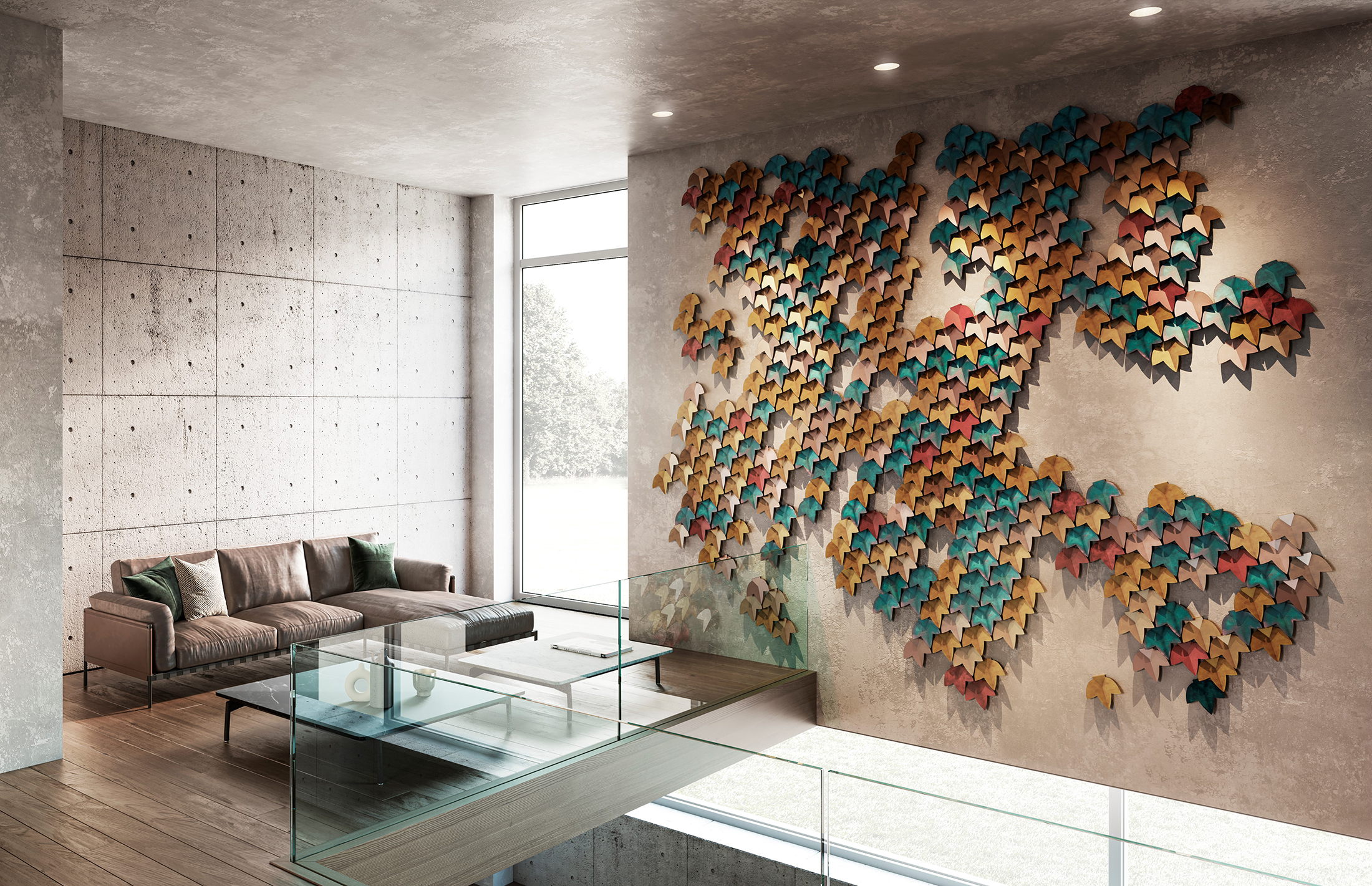 Metal used as an architectural covering creates a richly varied palette of iridescent tones, oxidations and deep colours. This covering provides a highly distinctive form of artistic expression, enhanced by the elegance of rigorous geometric patterns, made vibrant by continuously changing thickness and shapes.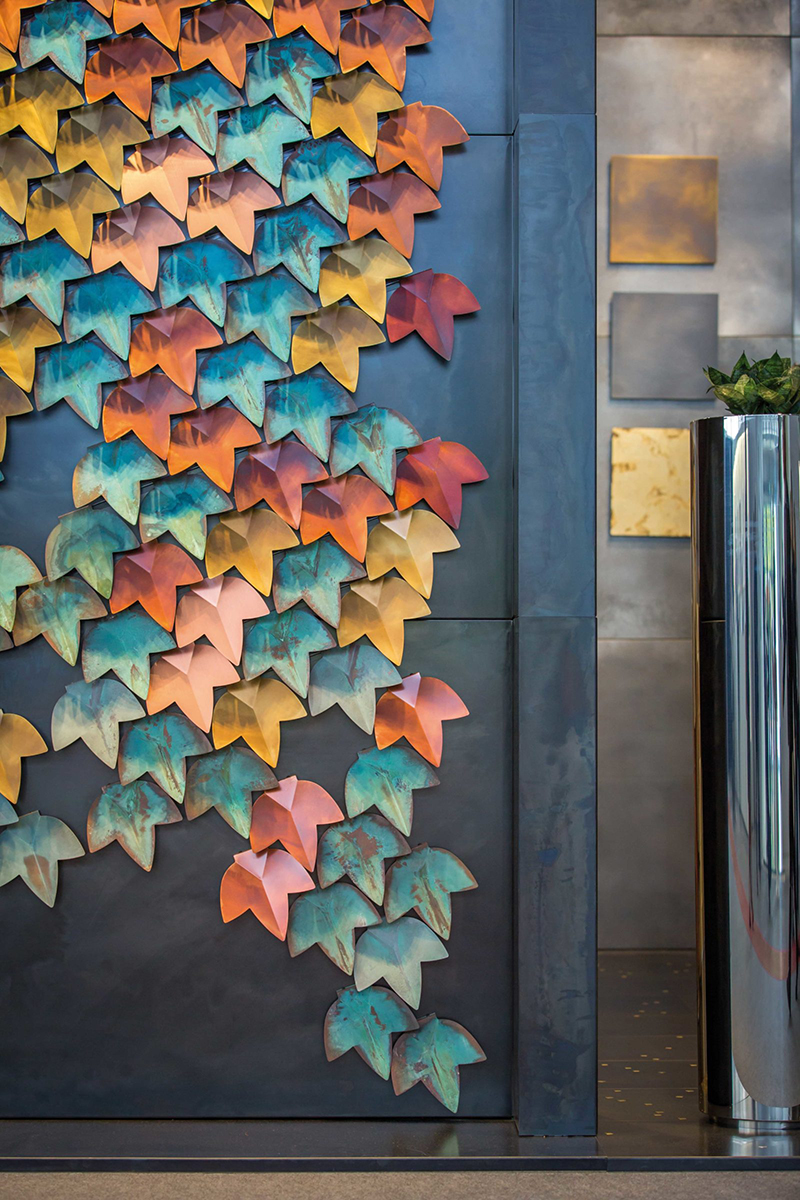 A unique approach to materials
De Castelli infuses artisan ideas and workmanship into industrial processes, leading to entirely original results. The encounter with design inspires a unique approach to materials founded upon respect for their potential. Each object, even in the repetition of form, is a creative act in and of itself, one that incorporates a heritage of constantly evolving expertise and research. The equation that relegates 'cold' metals to the margins of furnishing projects is thus overturned, bringing iron, brass and copper, in their infinite variations and finishes, to the centre of an entirely renewed stage, allowing them to shine with their own light.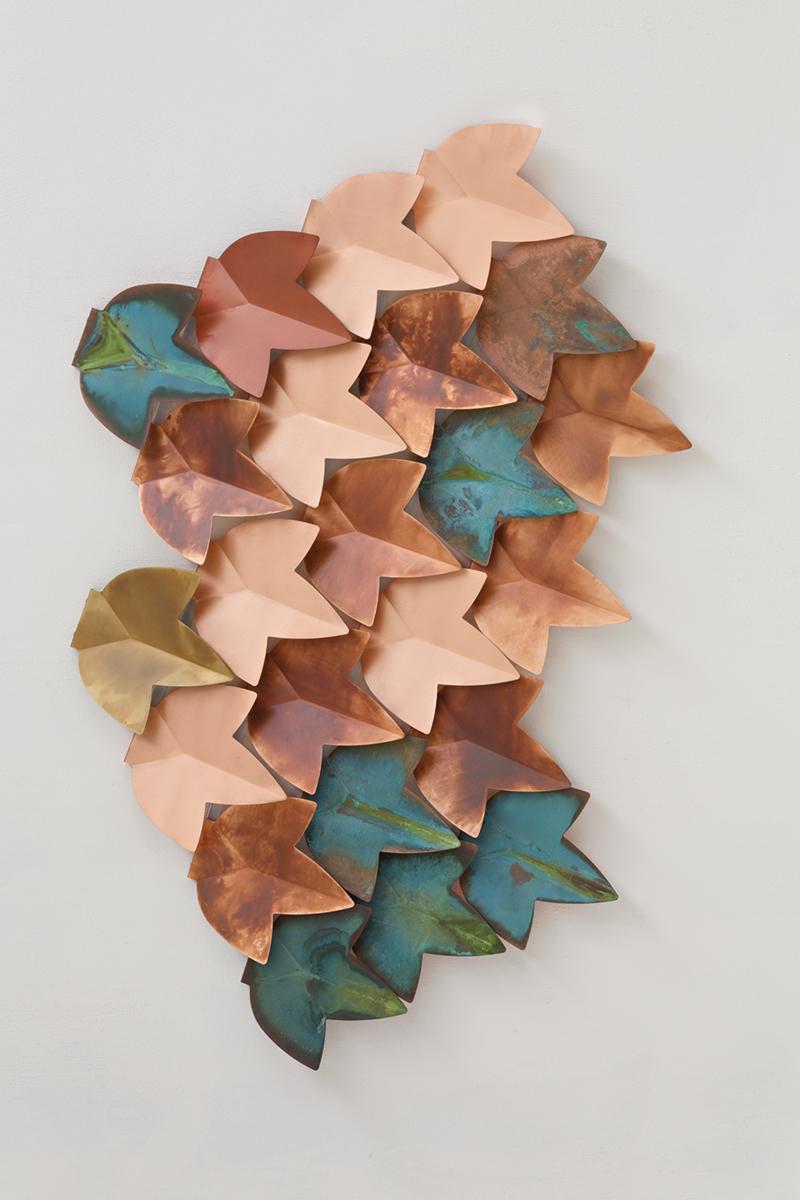 Vertical Green in Verdigris
— handcrafted finishing for indoor use only
Inspired by nature, this stunning leaf design is a re-imagining of a three-dimensional geometric pattern based on Virginia Creeper leaves, with echoes of an art nouveau composition. The 'vertical garden' effect evokes a characteristic autumn landscape, warmed by the choice of materials and their manifold oxidations and finishes. Made from copper, the characteristic green colour of Verdigris is created by the long exposition of the copper material outside. De Castelli accelerates this process in order to offer a product with mature oxidation. Once stabilised, it is protected with a transparent varnish.
The unique modular solutions enable designers to create striking metal features even on small scale projects, focusing on the quality of the finishes and the decorative impact of organic and geometric forms.