Engineered with precision
LG Luxury Vinyl Tiles [OLD]
Introducing LG Hausys Vinyl, a collection of luxury vinyl planks and tiles (LVT) ideal for budget-conscious projects including Build-to-Rent developments.
Available in over 60 natural wood and stone-effect designs across six collections, LG Hausys LVT offers high-performance, durable flooring at extremely competitive prices for both commercial and residential interiors.
Read on to learn the benefits of specifying LG Hausys LVT or click to explore the ranges.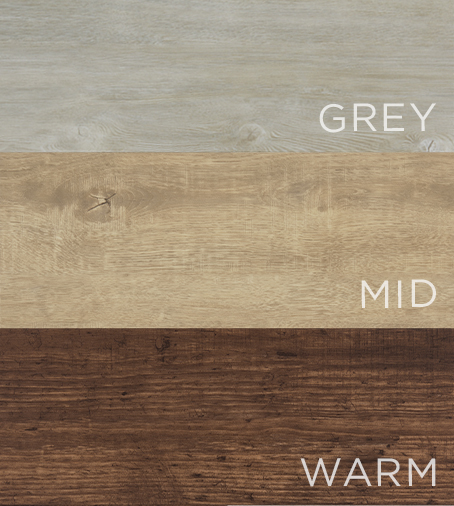 WOOD DESIGNS
50 designs across three palettes
Grey wood
21 shades
Both timeless and modern, the grey wood shades offer a soft natural aesthetic that works well in both contemporary and traditional interiors schemes.


Mid / Classic wood
19 shades
From vibrant pine to soft elm and country oak shades, the mid wood tones offer a classic yet versatile interior aesthetic.


Warm / Dark wood
10 shades
These dark, rich warm wood tones add a level of sophistication, creating a powerful and elegant statement within any space.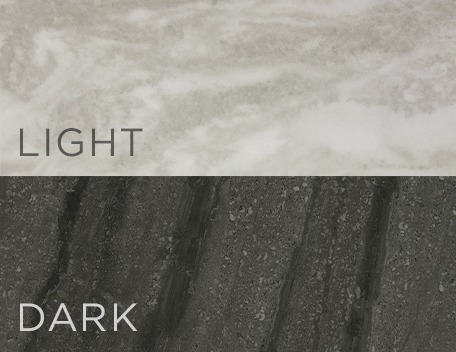 STONE COLLECTION
16 designs across two palettes
Light stone
8 shades
From crisp pristine whites and calming neutrals through to pale greys, the light stone colours offer a tranquil air and a pared-back aesthetic.

Dark stone
8 shades
From deep greys and browns through to the richest of blacks, the dark stone shades are perfect for creating a luxurious interior ambience.
LG Hausys Vinyl is suitable for use in every room and can be fitted through either a traditional glue-down or click-fit installation. The flooring is warm underfoot, easy to clean, has noise reducing properties and its waterproof qualities work particularly well in areas subject to water spills, such as bathrooms and kitchens.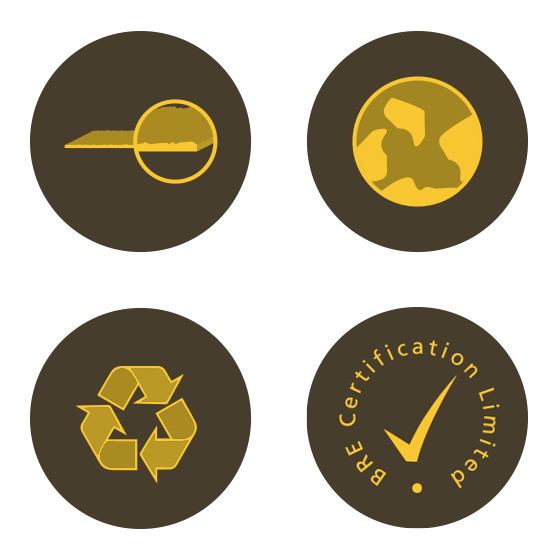 DESIGN INNOVATION
High-resolution imaging presents a realistic visual combined with a textured surface for the ultimate real feel. The LG Harmony and LG Harmony Parquet ranges expand the creative design options with feature strips and varied installation patterns, while the patented C-EIR technology ensures the laid floor realistically expresses the texture of natural materials by matching the prints and surface embossing continuously and reducing repetitiveness.

NON-TOXIC MATERIALS
The LVT collection is both FloorScore® and DIBt certified for superior indoor air quality. Free from harmful plasticisers and heavy metals, LG Hausys LVT is made from safer, stronger raw materials.

ECO-FRIENDLY
FloorScore® certified LG Hausys flooring helps contribute points to Leed scorecards by offering a low-emitting eco-friendly flooring system, which contains the required levels of recycled content.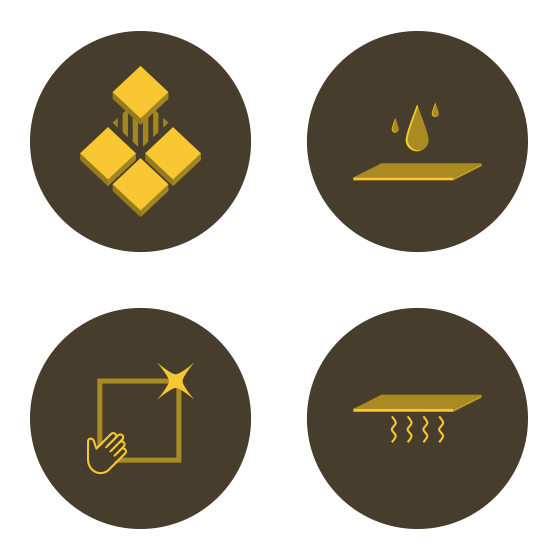 EASY TO INSTALL
The installation options for all designs include click-fit or traditional glue-down planks. LG Decoclick and LG Advance ranges offer a click-fit installation with no adhesive required, but these are not recommended for areas subject to extreme temperature variation. LVT is not suitable for installation over electronic underfloor heating systems.

EXCELLENT RESISTANCE TO WATER
Compared with wood or laminate flooring, LVT is completely water resistant with no swelling or distortion caused from contact with water.

ANTI-BACTERIAL & EASY TO CLEAN
With its anti-bacterial properties, LVT ranges are hygienic and easy to maintain. Unlike carpet and other flooring options they do not hold dust, dirt, pollen or other allergens. The double coated PUR surface treatment protects your floor by minimising dirt adhesion, making regular cleaning easier and reducing the need for specialist products and equipment.

WARM & QUIET
LVT designs are warmer and quieter than its natural counterpart. All LVT designs are perfectly suited for submerged water-based underfloor heating systems with a maximum surface temperature of 85° F/29° C.
LG HAUSYS – ESTABLISHED IN 1958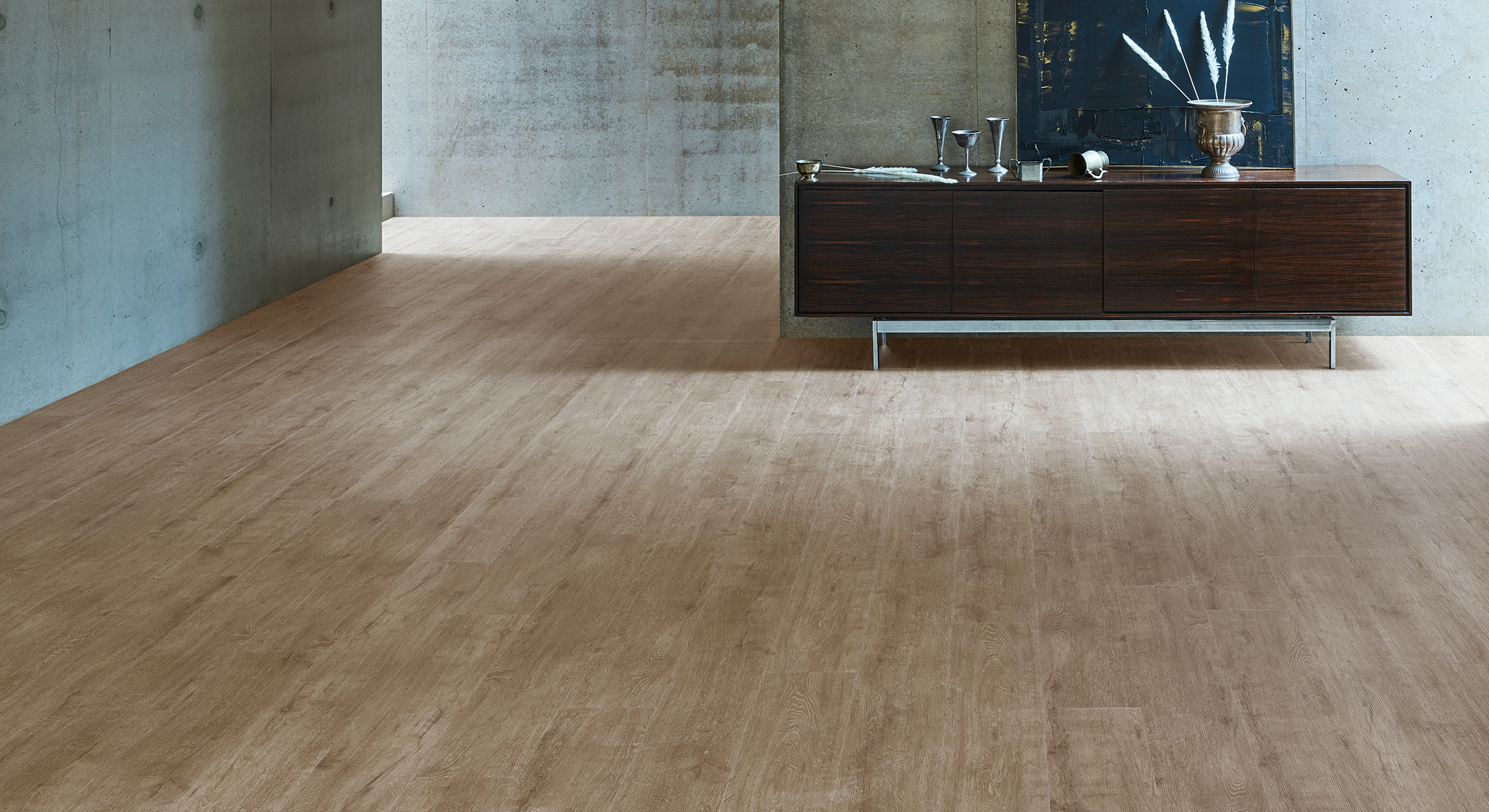 The LG Group is world-renowned for its production of electronics, yet there's little knowledge of its beginnings in plastic manufacturing, specifically vinyl flooring, over 60 years ago. Nowadays, the LG Hausys brand is responsible for a wide range of interior materials including windows, flooring, wall coverings and surfaces.
LG Hausys have been developing and manufacturing high performance flooring using advanced technologies since 1958. LG Hausys are committed to stringent quality control and energy-efficient, eco-conscious commitments expected from the global group. With a market-leading dedication to design, LG Hausys flooring is manufactured in their own state-of-the-art facilities, ensuring that the final products are of the highest quality, with a wide range of expertly developed, trend-focused contemporary designs.
Key LG Hausys Facts & Figures
1958 – production of the first polymer flooring

Key projects and milestones for the company

Now the 6th largest producer of vinyl in the world

Producing 1,000,000 sqm of vinyl a month

Supply 75% of all Korean vinyl commercial and residential markets

Began producing their own electronics in their TVs in 2000

Secure design patents to LVT production

Bespoke colours for min 1000sqm