London Design Festival 2019
Modernist tile design at Domus Battersea
For London Design Festival 2019, Domus will be showcasing their latest porcelain and ceramic tiles which celebrate colour, shape, pattern and texture at their Battersea showroom on Queenstown Road, London.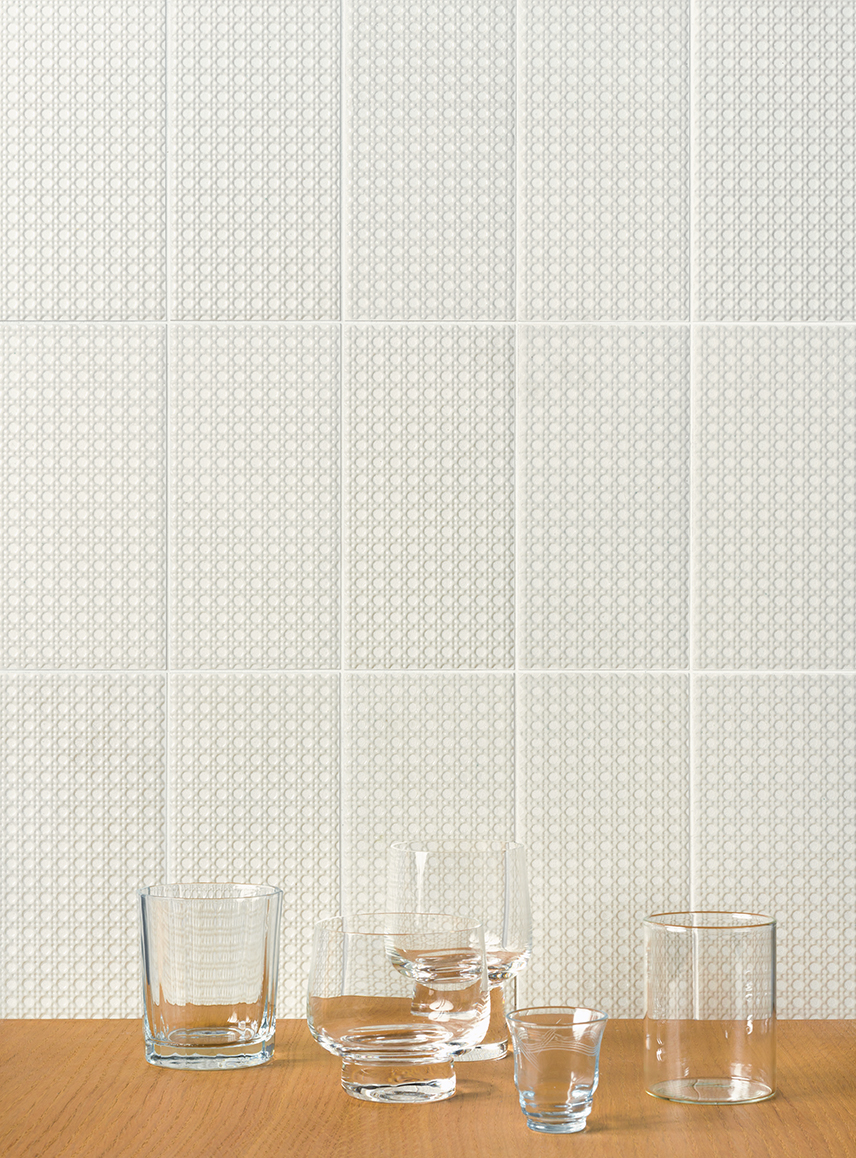 Three new collections, Abstract, Biscuit and Paint-It, offer a modern take on mid-century style and design, with abstract designs, colours and 3D surfaces inspired by the Bauhuas and Avant Garde art movements.

Abstract
New glazed porcelain collection Abstract celebrates pattern in a variety of forms, including Bauhaus and retro-inspired surface patterns such as overlapping shapes, checks, cane webbing and an irregular linear pattern, all with a distinct mid-century look and feel.

The overlaying of shapes and colours that make up the Sunset Décor patterns are inspired by the renowned abstract paintings of Bauhaus teacher László Moholy-Nagy. Abstract is available in six muted earthy tones which are applied to both the plain and patterned designs.

The plain tiles and four of the patterned options are available in a small format square shaped tile while two of the patterns are available in a brick shaped tile.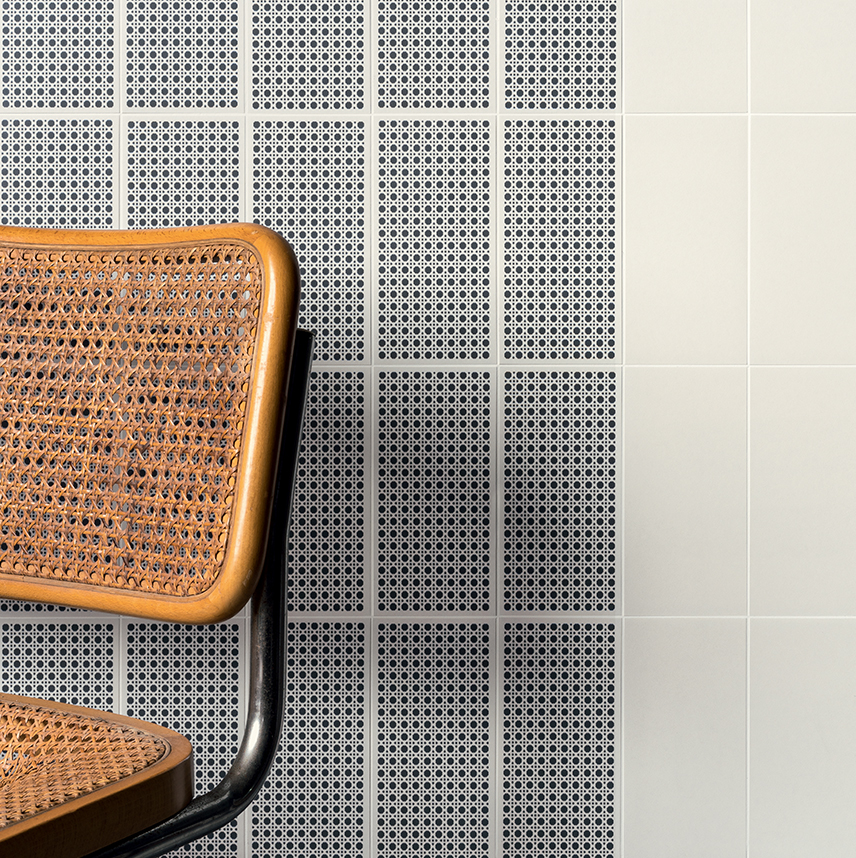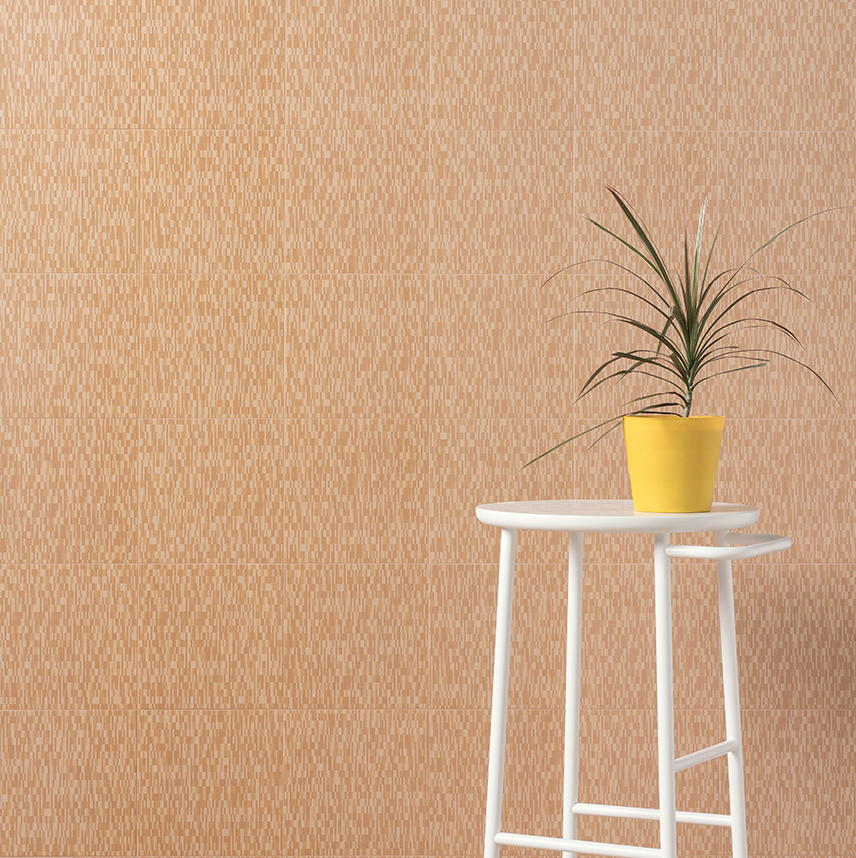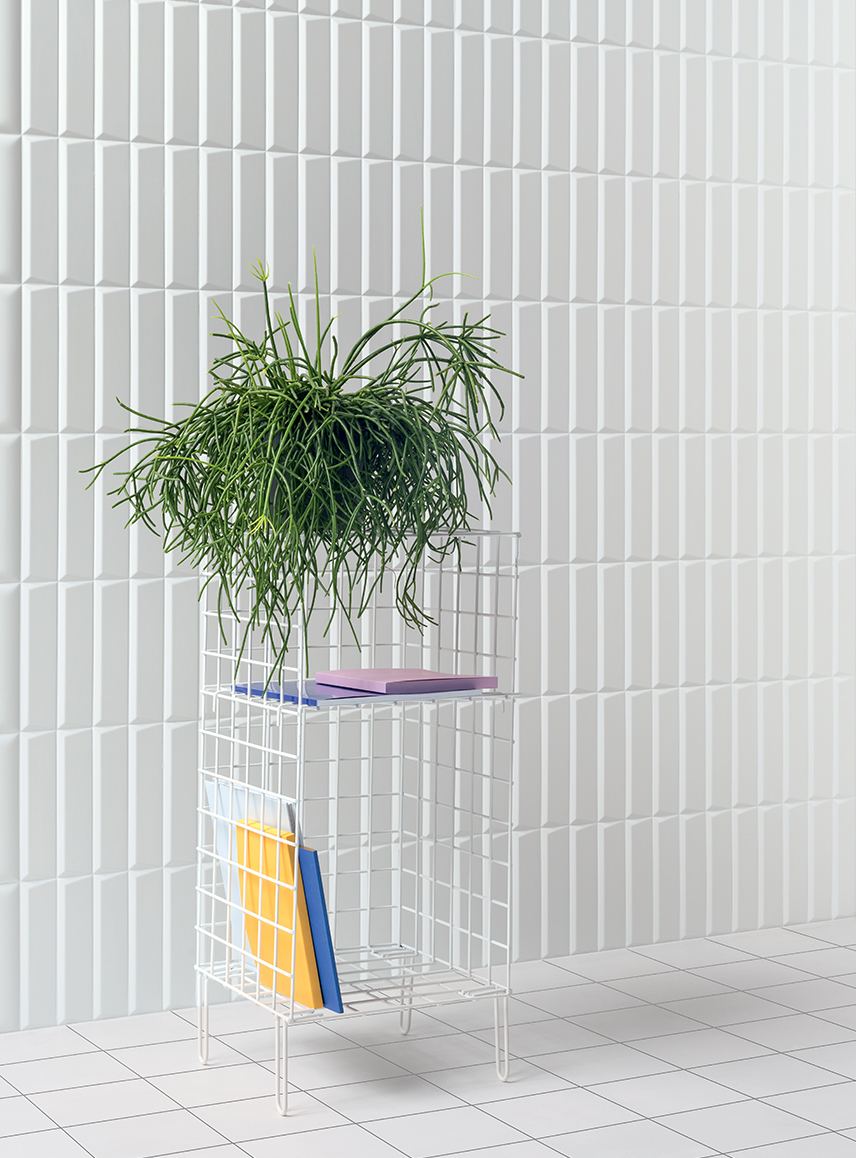 Biscuit
Biscuit is a slim brick-shaped ceramic wall tile which captures the simplicity of the Bauhaus aesthetic, with one plain surface and five different geometric, textured and 3D surface designs. The shapes and textures of Biscuit celebrate the clean, abstract, minimal forms of the Bauhaus, including 'Strip', 'Stud' and 'Wave' textures as well as 'Dune' and 'Peak' 3D shapes.

Biscuit is available in four soft, muted tones, pale pistachio, soft terracotta, warm slate grey and white, all in a matt finish. The different surface textures and 3D shapes available in each colour offer wide-ranging possibilities of texture and form on walls to create stunning features within any architectural space.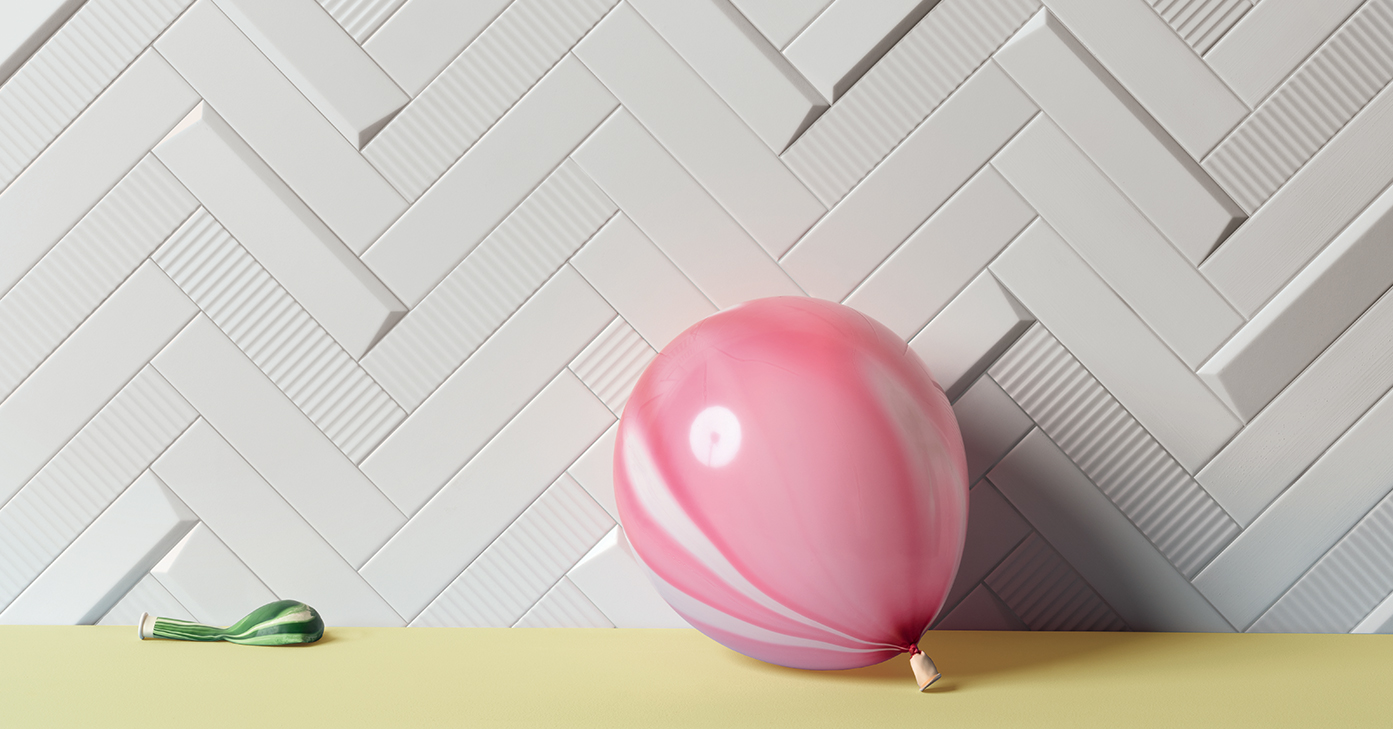 Paint-It
Paint-It sees the natural look of wood grain applied to porcelain tiles in an experimental pastel coloured palette of blue, yellow, rose and green, as well as grey and black, all set against an off -white background. Paint-It transforms the Bauhaus' iconic primary colour palette of red, yellow and blue to these softer, modern tones that make them more suitable for contemporary interiors.

Paint-It is available in three plank shape sizes, each showing different wood grain patterns. A rustic and cross-grain wood pattern on the smaller and larger tiles offer a heavier wood grain look while the medium sized tile offers a softer wood grain pattern with no heavy markings or 'knots'.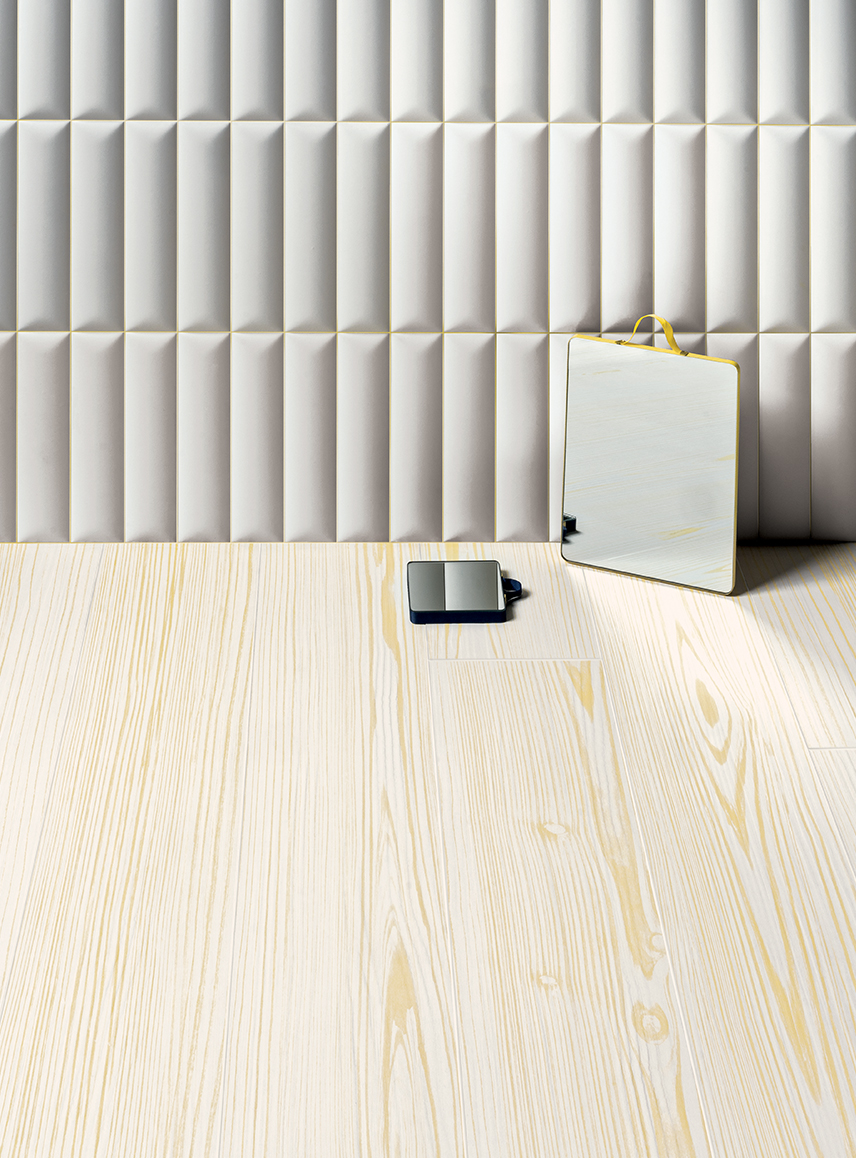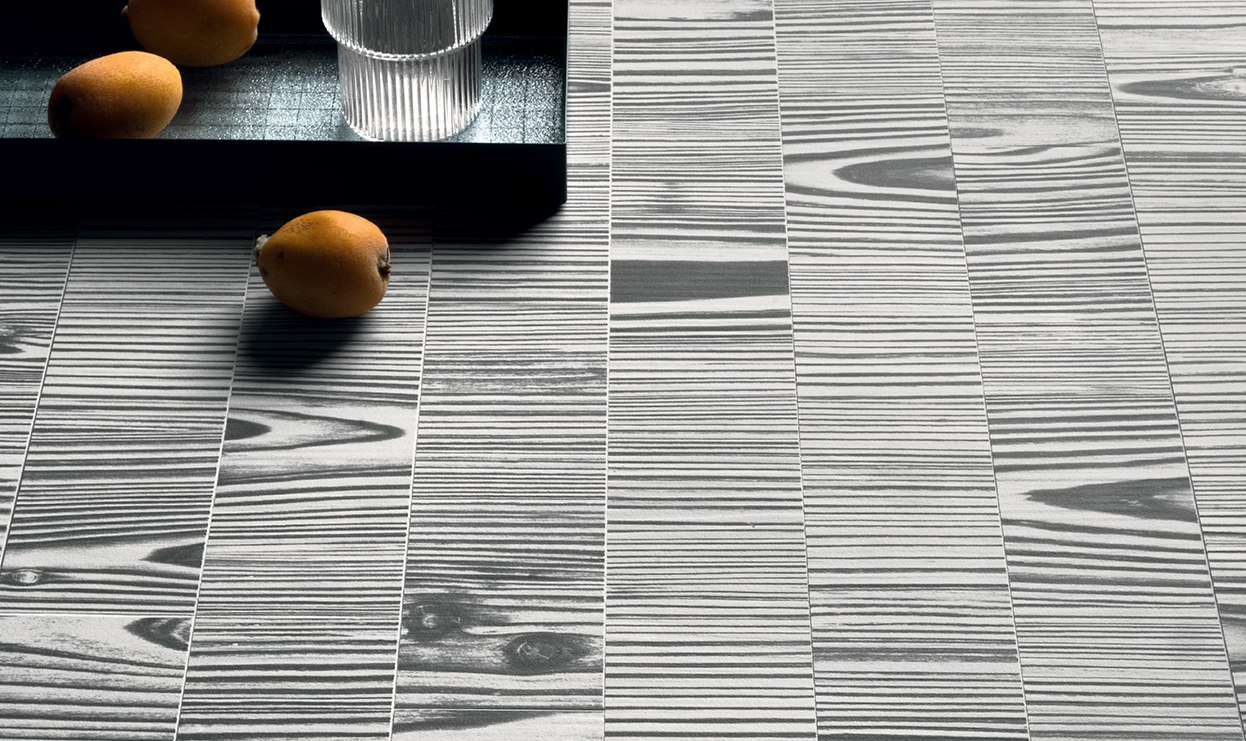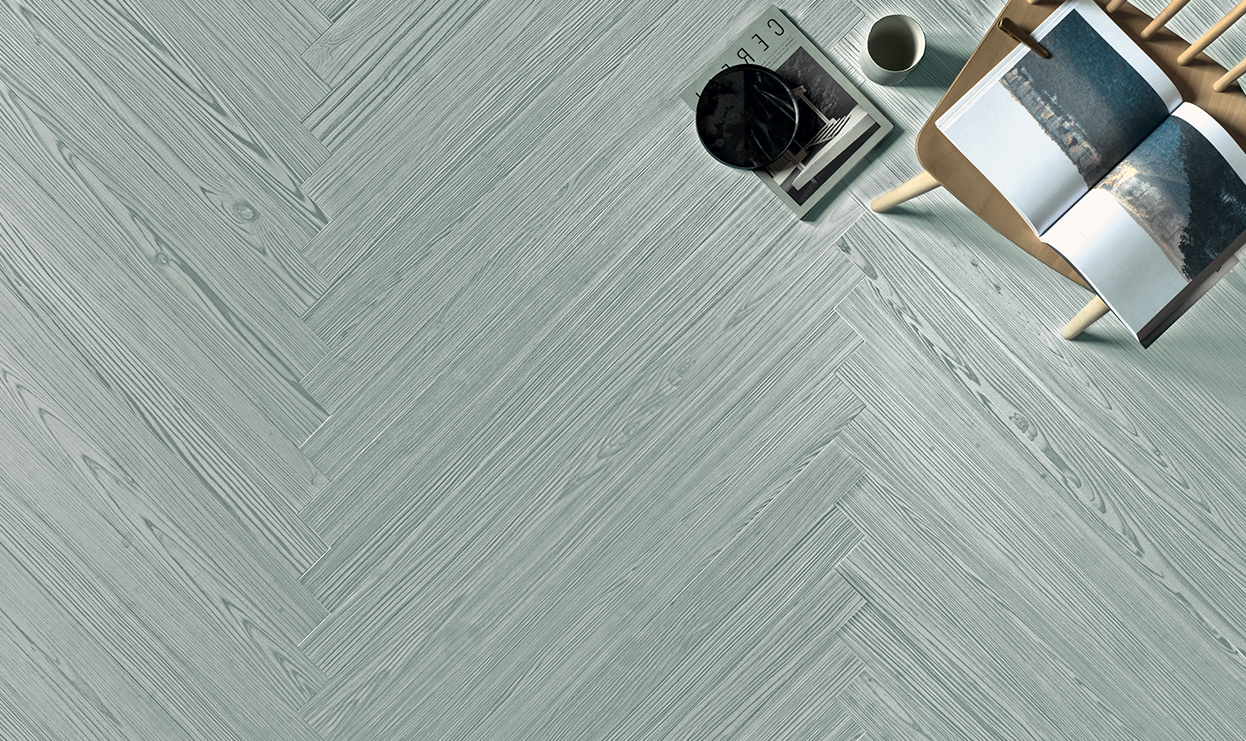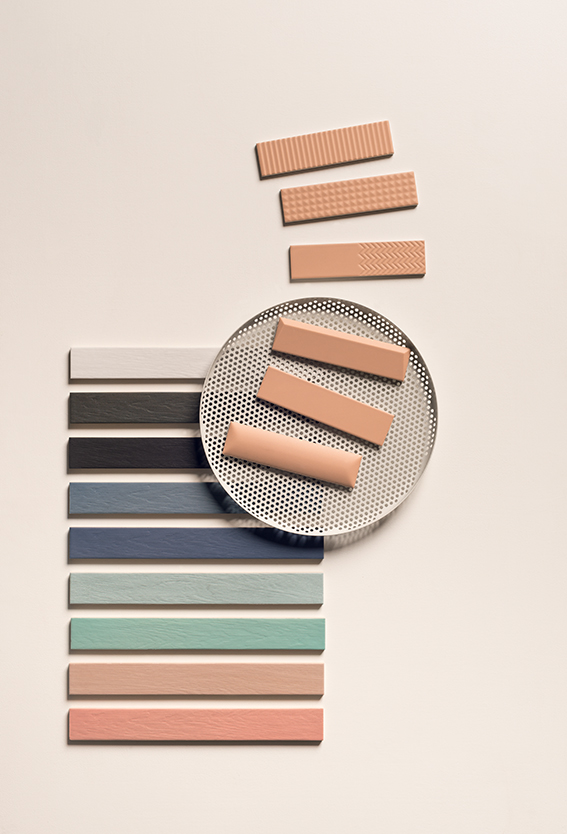 Upcoming Event....

Tile Trends Forecast at 100% Design

Learn about current and future trends in surface design and how these trends can be used effectively within both commercial and residential design projects at 100% Design. The presentation looks at the patterns, shapes, sizes, colours and textures that will become prominent in interior design, imparting a wealth of inspiration for designing with tiles.

The Forum, Olympia, London W14 8UX
Thursday 19th September, 1.45pm
Presented by Jules Archard, Domus' Head of Showrooms

Click here to register