From rich glazed colours to alluring stone and marble
Coming soon in 2020
New designs offering high technical performance and leading contemporary aesthetics will launch in the coming months. Rich colour glazes, natural terrazzo, timeless porcelain stone, and exotic marbles — all the very latest, intriguing, and incredible materials from around the world.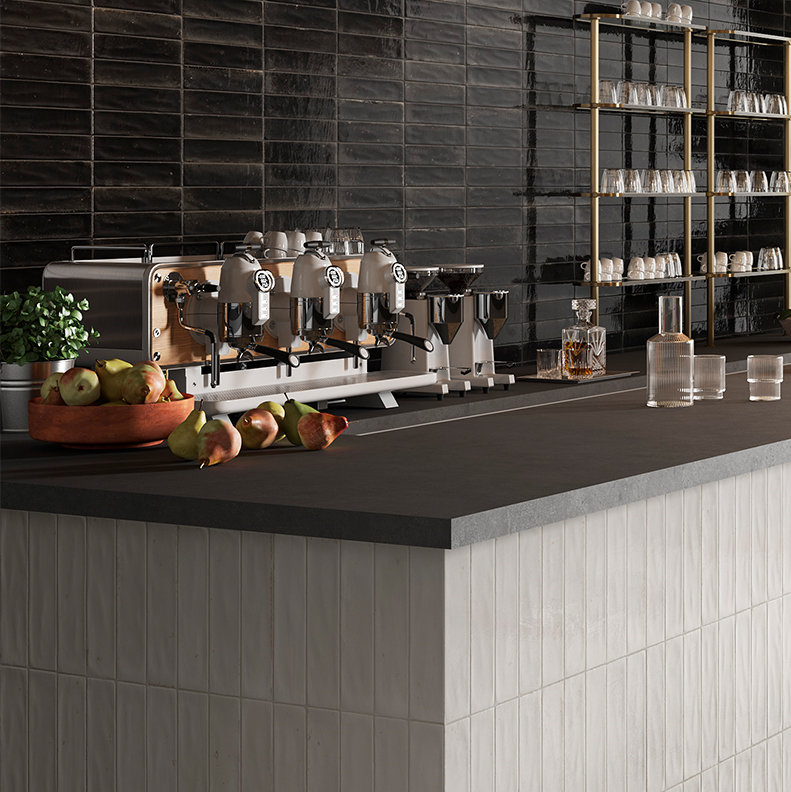 Beautiful Imperfection
New glazed porcelain replicates the beauty of hand-made majolica tiles, offering a visual story of craftsmanship and colour. Variations in surface detailing and intentional imperfections add depth and make every tile unique. The dense glaze adds vibrancy and distinctiveness to interior schemes.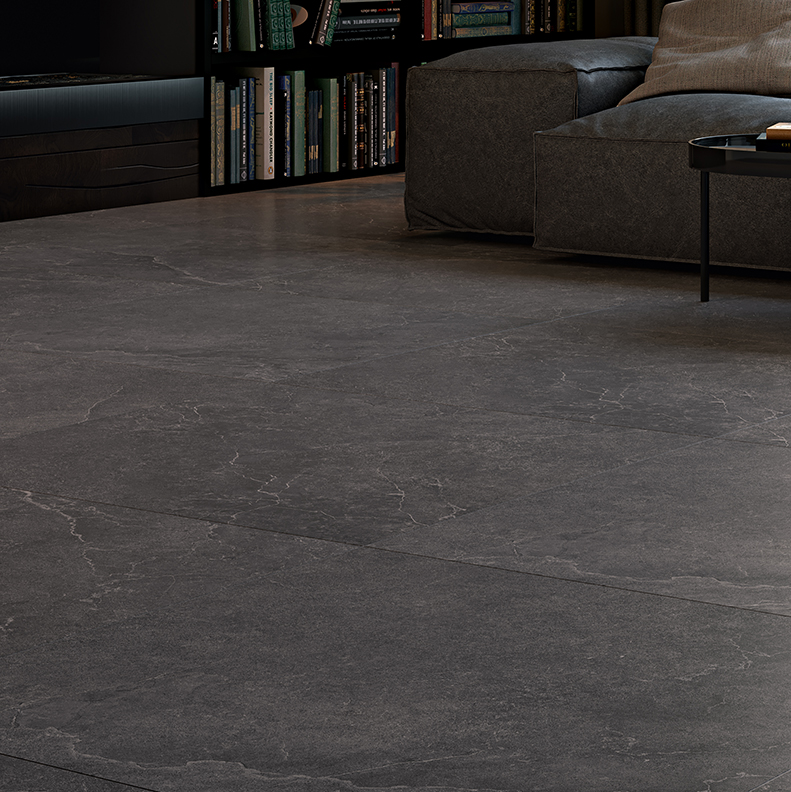 High-performance Porcelain Stone
Characterful porcelain stone in greys and neutrals inspire a modern industrial aesthetic. Technically superior products with a high slip rating.
Expressive porcelain marble with strong chromatic intensity. Jewel-like surfaces inspired by precious minerals.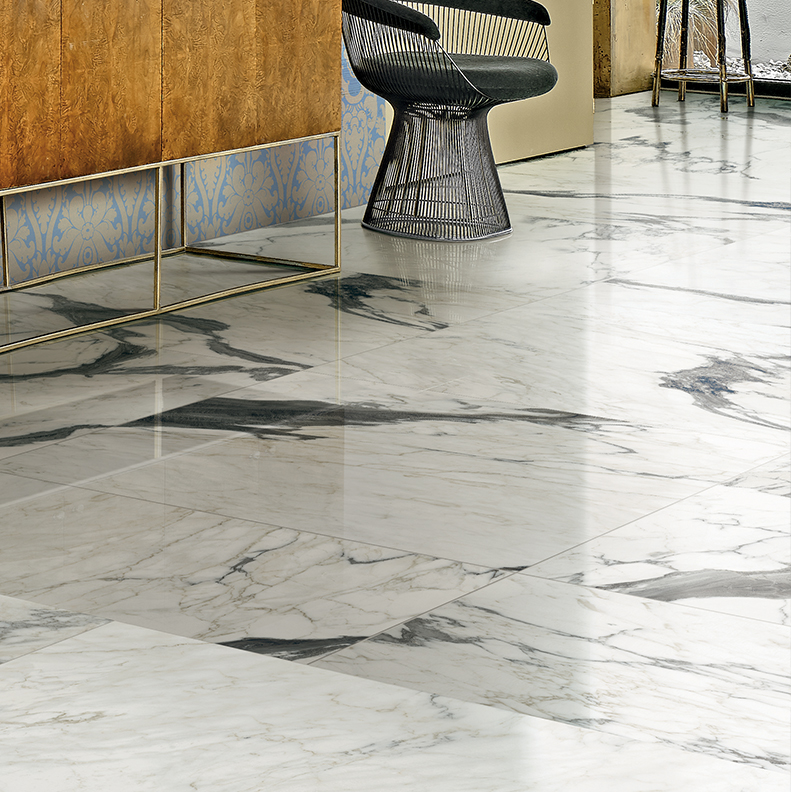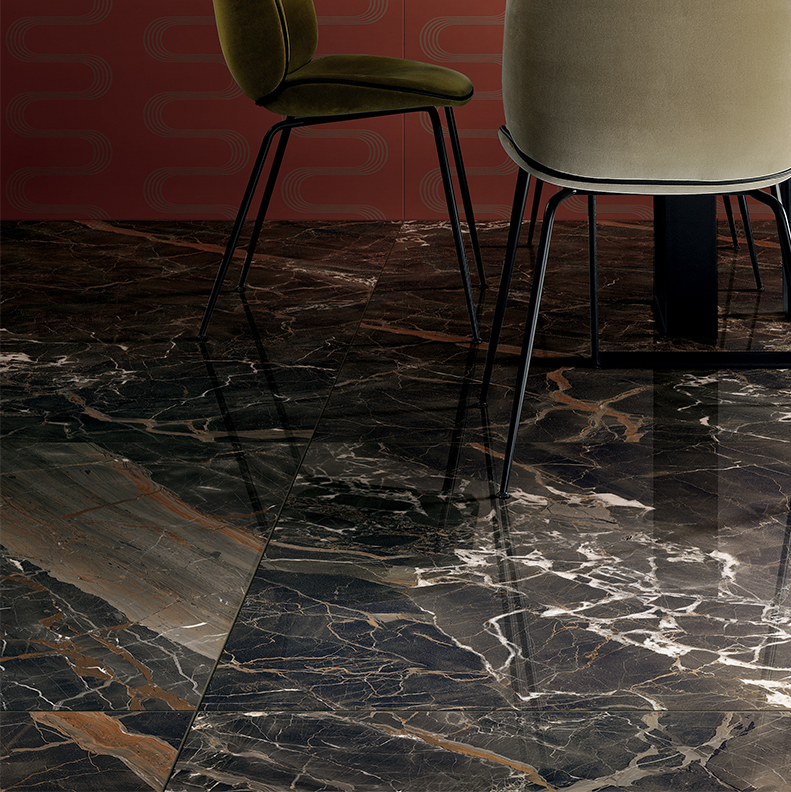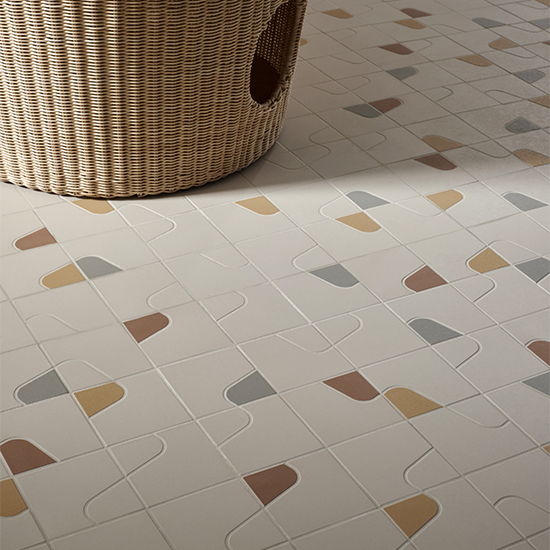 Contemporary Mosaics
Modern mosaic tiles create a new language of refined textures, sophisticated patterns and statement surfaces. Designed as a new tool for architects and interior designers – with a wide selection of contemporary colours, shapes and materials.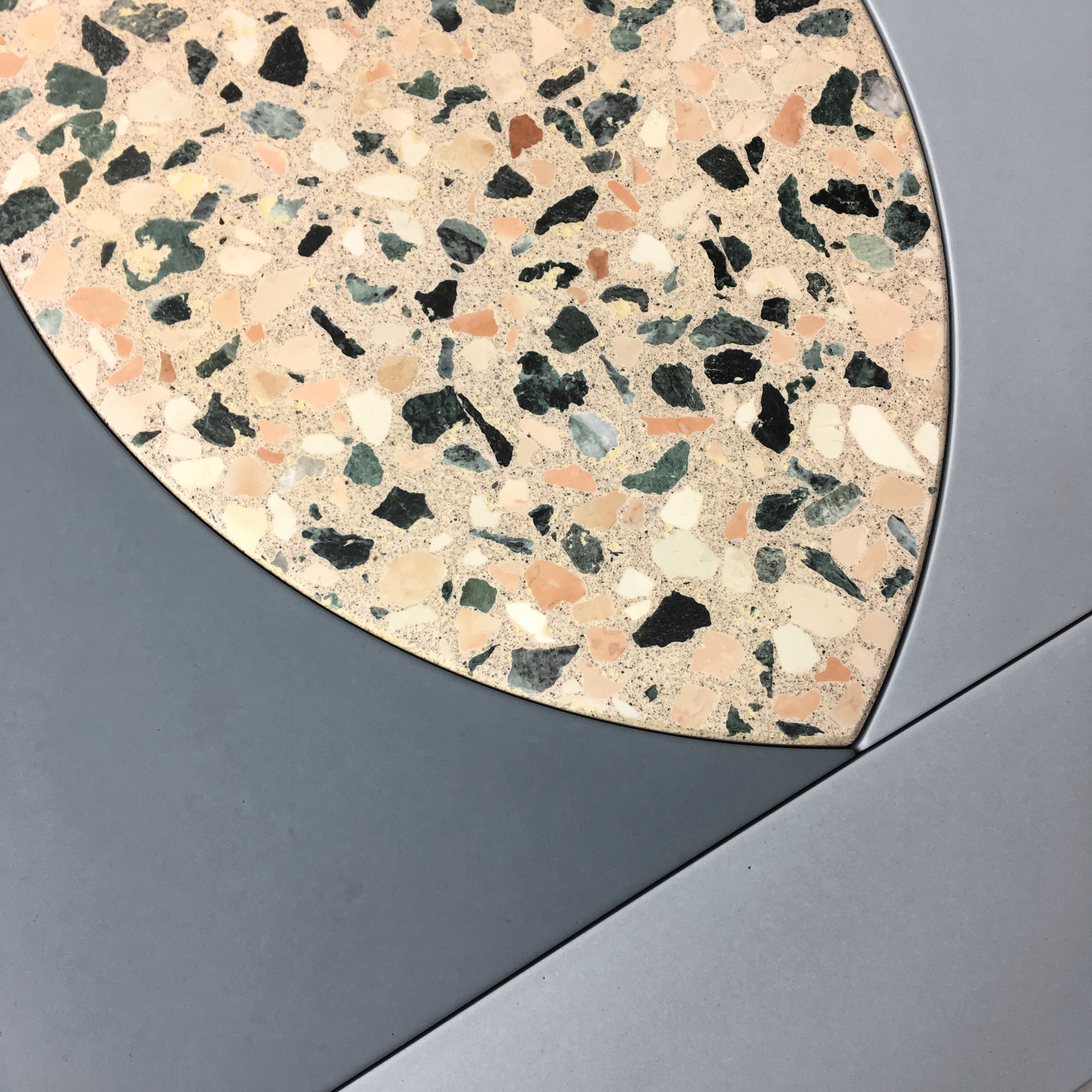 Natural Terrazzo
Natural terrazzo with an architectural aesthetic and excellent technical performance. Made up of 100% raw materials – marble aggregates, cement, organic colour pigments and water. Varying scales and random patterns offer intrigue and versatility.
Precision Concrete
High-definition and high-performance. Porcelain concrete with XL format sizes in an architectural palette.
Surface Reflections
Creative porcelains that capture the beauty of changing visual effects caused by the play of highlights, shadows and reflections on an illuminated surface.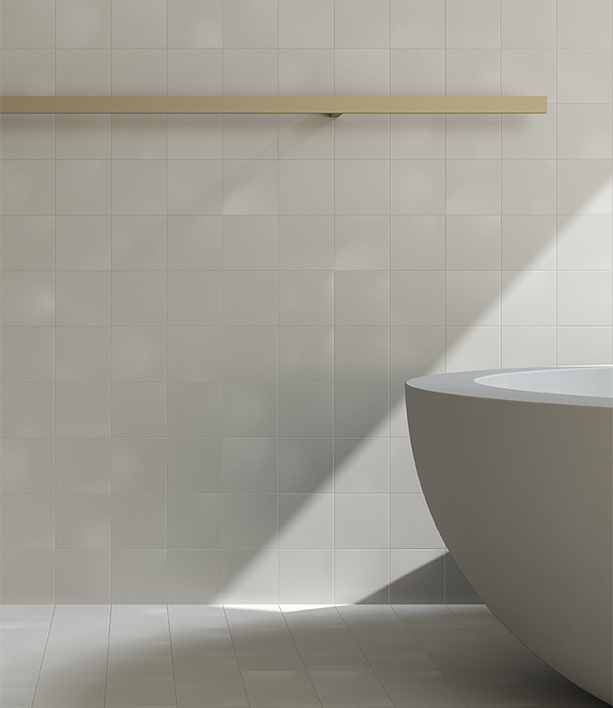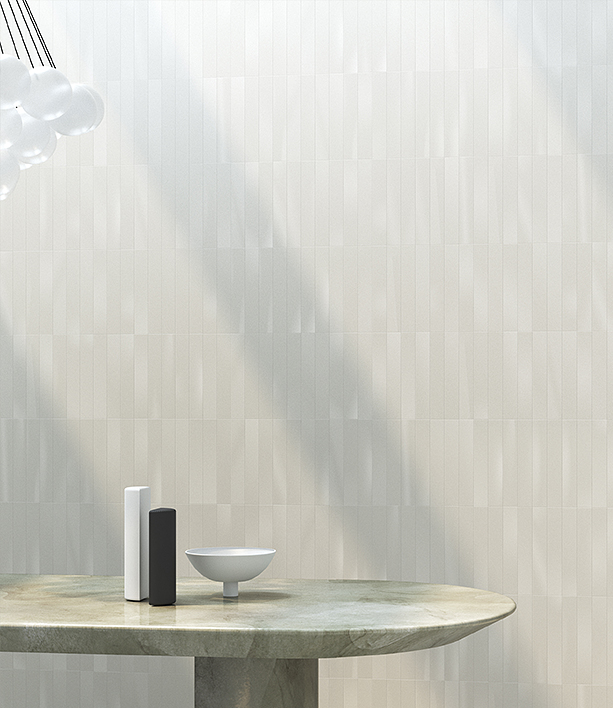 Products Released in 2019
Domus launched a record number of products in 2019, with over 60 new porcelain, ceramic, concrete, and wood ranges introduced online and in our London showrooms.
From luxurious marble, minimal stone and concrete-effect to patterned terrazzo, modernist shapes and innovative 3D designs.
Favourites include the striking colourful ranges designed by international designers –
Rilievi by Studio Zaven
Pittorica by Studiopepe
Bermondsey by Lindsey Lang
Diarama by Hella Jongerius
Lane & Primavera by Barber & Osgerby.
Other exciting new ranges included Glitch, a porcelain concrete range designed by Benoy, and Aura, our new collection of FSC® certified engineered wood flooring ideal for budget-conscious projects – which includes both planks and parquet options.